Actually: 7.5
Basically: P!NK takes you on an emotional adventure during her 2019 "Beautiful Trauma" world tour.
Growing up as a fan of the alternative & pop punk scene in the early 2000s, you could count on one hand the number of women artists who managed to "break through." So I looked up to the women who kicked down the doors of the boys club to lead the way—telling us all we could do anything and kick ass doing it. 
P!NK was one of those artists for me. She managed to blend pop and punk and rock and alternative all in one. She never let herself get put in one box and as she grew as an artist, I grew up with her. Now, as a woman working in music, I admire P!NK all the more for continually reaching new heights and staying on top of an industry that loves to watch people—especially women—fall.
In P!NK: All I Know So Far you see how much she's flourished. Filmed in 2019 during her "Beautiful Trauma" world tour, the documentary takes you behind the scenes of life on the road in an intimate snapshot into the singer's life. You see her with her family, keeping up a routine with her kids while preparing to go onstage, making sure everything stays as chill and collected as possible. She makes balancing her incredibly demanding performance with family time look easy. Definitely no small feat.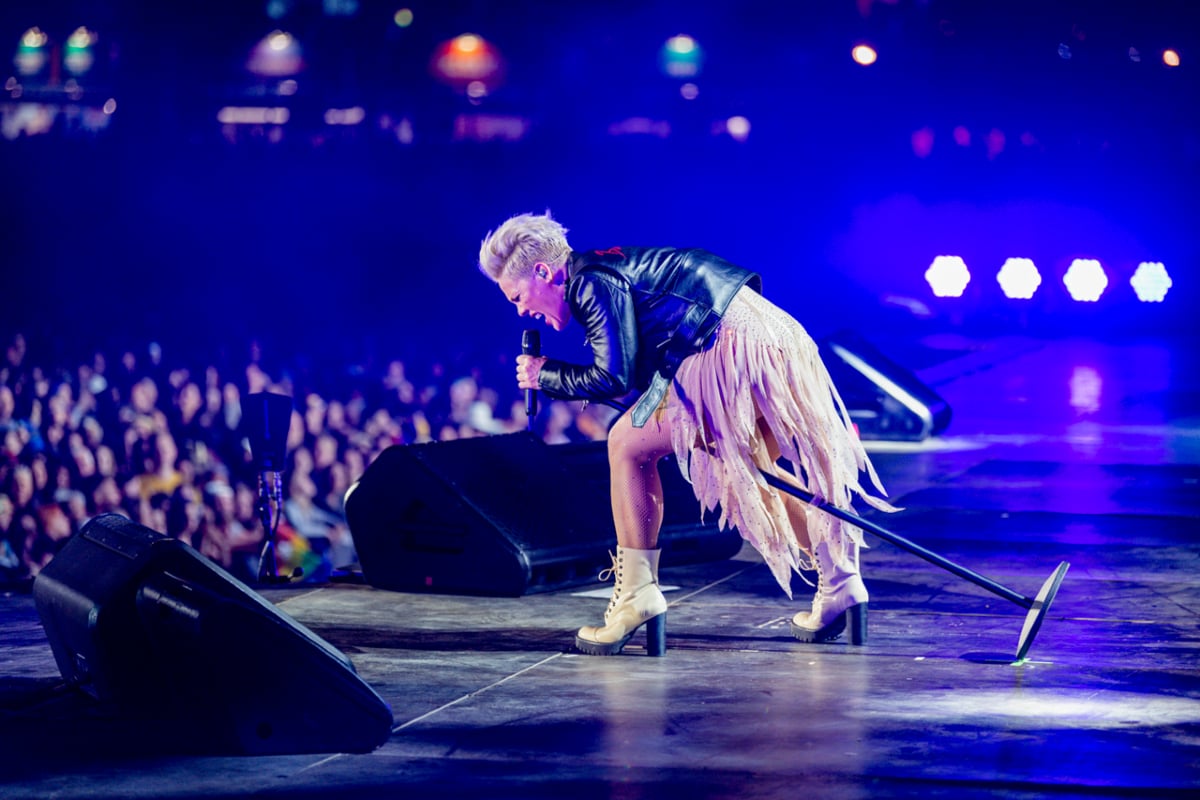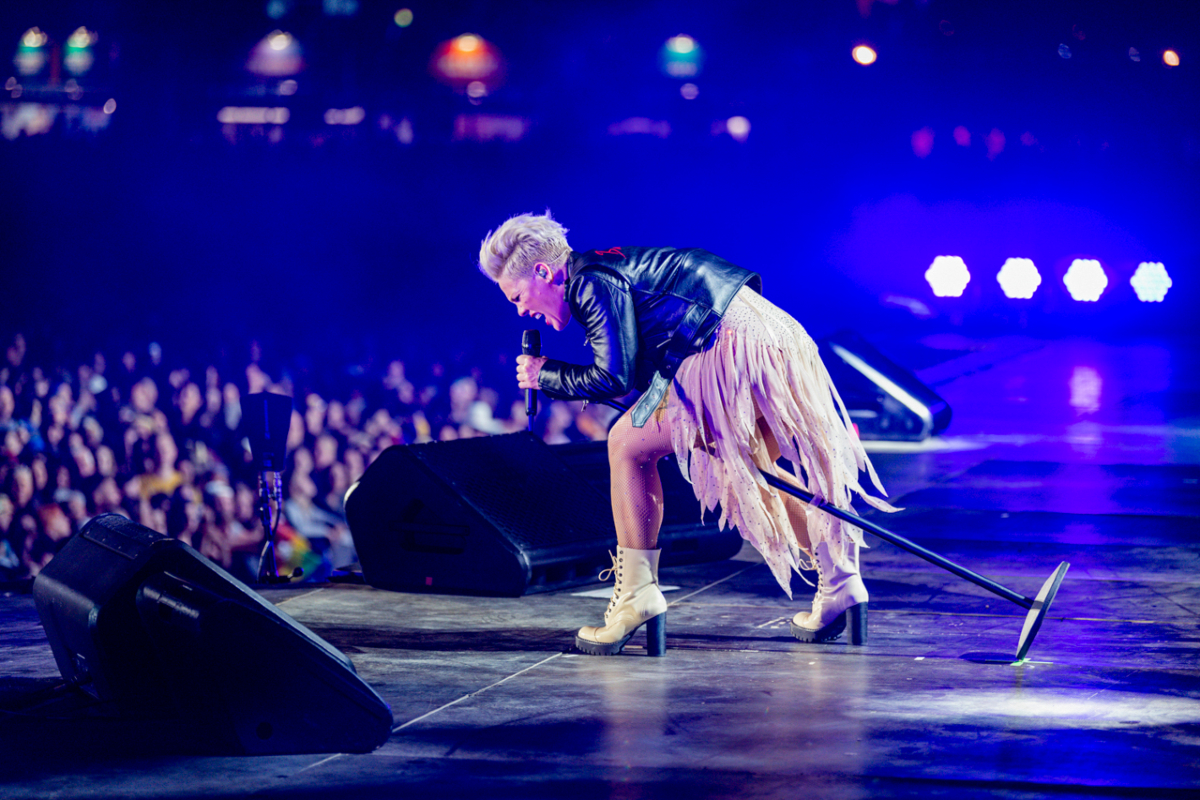 Photo courtesy of Amazon Studios
Of course, the documentary is interspersed with footage of P!NK performing to huge crowds, bouncing around the stage every night with enormous and gorgeous eye-popping production. Throughout you'll have no idea how she does it all: from swinging from the ceiling, to singing her lungs out, to pulling off choreographed dances for hours. Gosh, it'll make you miss live shows so much (but watching this is a pretty good replacement 'til we can get back to the real thing safely). 
But where All I Know So Far really shines are those family moments. P!NK's husband Carey Hart—who knows the crazy world of being a rockstar well—is there every step of the way and you can clearly see how they ground and support each other. They work to keep their daily life as "normal" as possible for their kids (who will totally steal your heart with their irrepressible cuteness). And in those quiet moments, where it's just P!NK and the camera, she will speak to your soul with her truth about how she handles the everyday. 
If you haven't gotten it by now, I'm a longtime fan of P!NK but this documentary has given me even more layers of appreciation. For setting an example on how to not only exist but create space in an industry that is so very male-dominated, and for how to fill that space with love, family, and music—P!NK is pretty special. 
In the End: Whether you're a huge fan or a casual listener, P!NK: All I Know So Far is further proof as to why she's rightfully a beloved and trailblazing rockstar.
Stream P!NK: All I Know So Far on Amazon Prime Video on Friday.