Basically: Jennifer Garner in her version of Death Wish.
This movie bothered me a lot. It's being sold like a regular action-thriller but also as fulfilling the outcry for women protagonists. Here's a woman, a mother taking action against those who took everything from her, just like we've seen from Charles Bronson or the iconic Marvel character The Punisher. And that would be all well and good—I can see where the heart was in the right place—but in this here Trumperica it has a very troubling thread that you can see reflected in the country right now.
Peppermint comes off like a far-right nightmare/revenge fantasy about current day America in the big cities. Jennifer Garner plays working mom Riley, trying her best to give her daughter Carly (Cailey Fleming) a fantastic birthday, despite unexpected late work hours and petty rich suburban mothers hating on them. After a ruined birthday party, Riley and her husband take their daughter to the Holiday Carnival in LA. Soon after buying their daughter ice cream Riley's family are murdered in a drive-by…of course by three of the toughest MS-13 "bad hombres" the audience has ever seen. I'm talking big tattooed letters on their faces, that could be MS or MA but make you think of MS-13, and another guy with a huge razor tattooed on his face—just bad hombre murderers. Riley gets shot but survives and, low and behold, even the deep state (taken over by the Mexican gangs) has turned the system against her. The three men she identified to the police get off and because of her subsequent shock she's sent to a psych ward.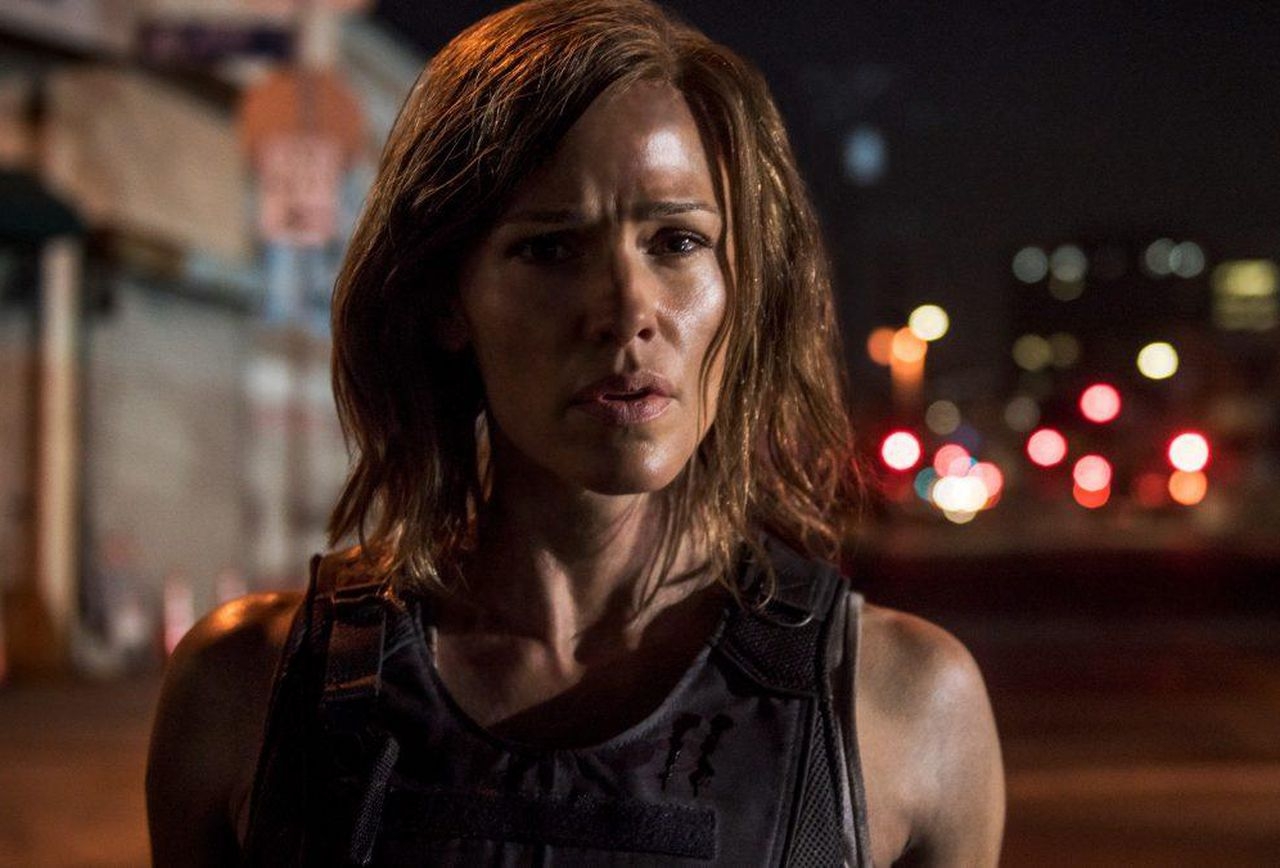 Photo: STX Entertainment
Eventually Riley escapes psychiatric care and returns five years later to get her revenge. She steals large amounts of military grade weapons and is now a clear super hardcore badass that can shoot any gun and take out any person with her fighting skills. Perhaps something happened during those five years that we don't know about but there's no time for that. We spend the next forty-five minutes or so watching her murder Mexicans—indiscriminately. In this movie all Mexicans are bad or connected to bad people. Riley does kill one white person but it's one compared to about fifty and what that says is bad.
The stereotype is being a mom and Garner is good at playing that caring character, and she got famous for Alias on ABC where she basically kicked the crap out of people on some spy stuff. So it's cool and not surprising seeing her combine those two roles to do this. I fully support Garner getting back to her action bag but wow wee wow, people, Peppermint is uncomfortable to sit through. They ain't even trying for subtlety with this one, not one bit. On top of that Riley is COMPLETELY UNSTOPPABLE! Peppermint is like watching someone play the games Grand Theft Auto or Destiny 2 with cheat codes for where all the enemies are and how to get all the items to beat the game as fast as possible. There are no real stakes. There's nothing for the hero to overcome, this gang of drug dealers can never compete with the revenge-fueled rage of a white mother. And some might take offense of me saying this, but it's so in your face, this isn't even the first Mom vs Bad Guy movies this year. Breaking In starring Gabrielle Union felt way more fulfilling and her kids weren't even killed.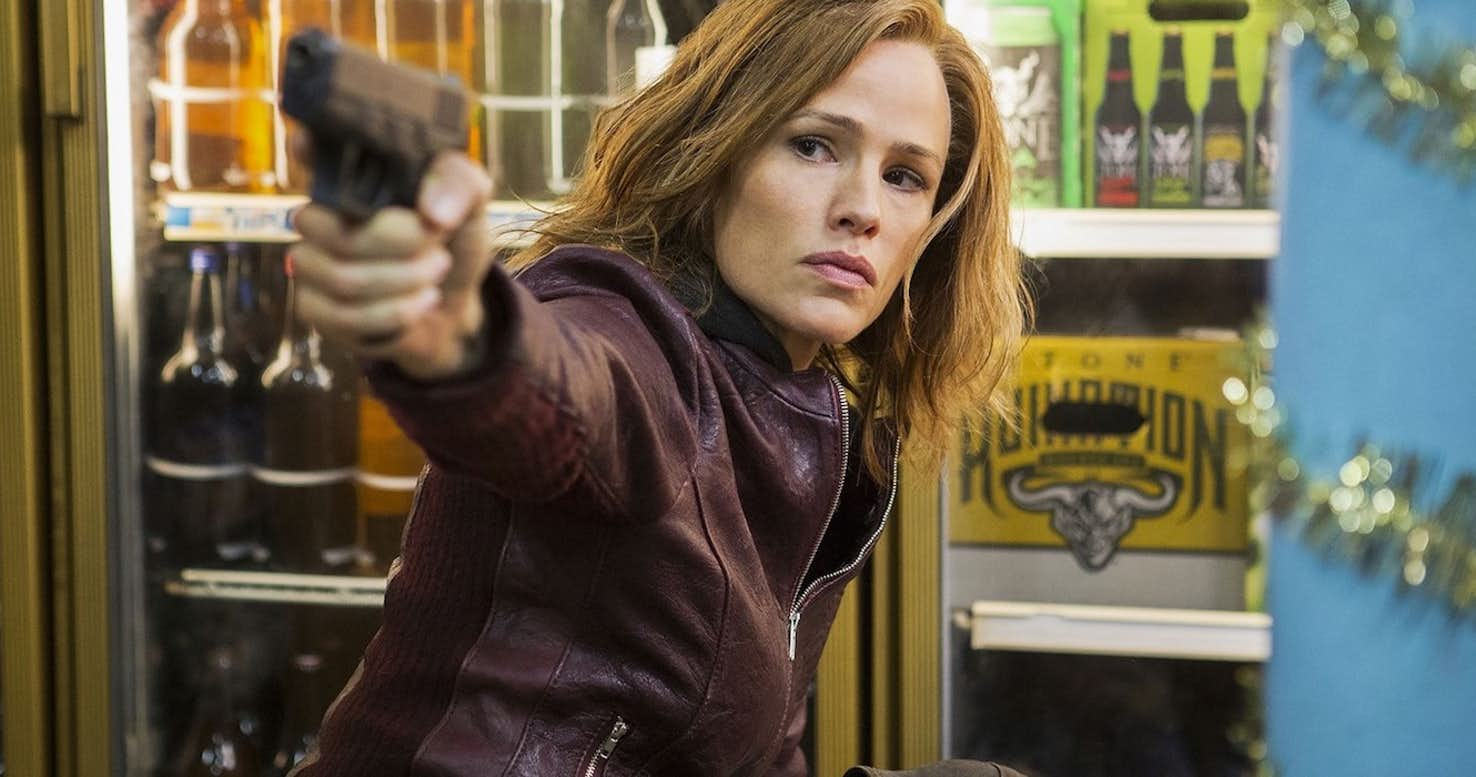 Photo: STX Entertainment
There's not much for me to say about the acting here. Most of the leads do their best with what they have and, like earlier in her career, Garner uses all her charisma, but the villain roles are all stereotypes. Picture every Mexican gangster movie caricature you can think of, from the shirts to wearing Nike Cortez shoes. Peppermint should flop but it might do well and it's set up for a possible sequel— so it could go either way. I can't call in which direction culture will move these days, but it feels like Peppermint might be the start of something more than just a bad movie in September.
In The End: Lady Punisher feels like a far-right conservative trojan horse and it's a waste of time.