idobi Votes: 5/10 – Sherin Nicole | 6/10 – Alex Bear
Mother's Day, like most holidays, is really hard to forget—right after Valentine's Day you're bombarded with ads from flower, chocolate, and card companies, months in advance…again…and yet some people still forget. That's the premise of Otherhood: Three mothers—who were first united by the friendship of their three sons but have now bonded through their love for one another—decide to ambush their boys' respective homes to celebrate this forgotten holiday.
This is a conflicting one to watch and probably not for the right reasons. Part of you will feel mad at the sons for forgetting something that comes every year (seriously, you can set up an annual flower delivery, it's not that hard). Part of you will be mad at the mothers for thinking their sons owe them purely because they birthed them. But then the film dives a little deeper, digging into why these sons avoid—more than "forget"—their mothers, unraveling complicated relationships. This, in turn, unravels what the three moms thought was a strong friendship based on total honesty.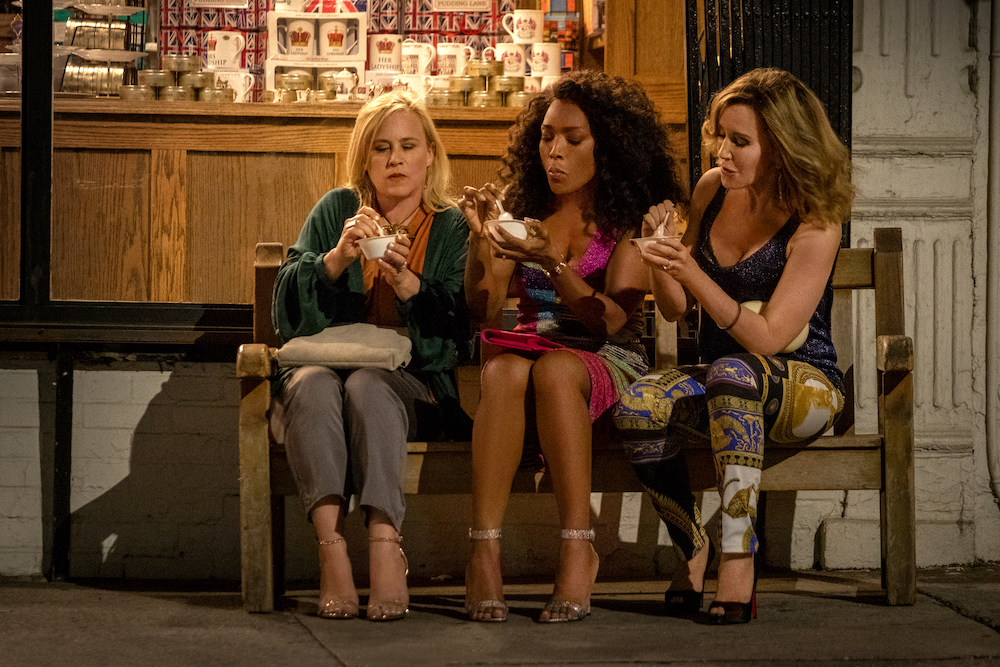 Photo Credit: Netflix / Linda Kallerus
Angela Bassett, Patricia Arquette, and Felicity Huffman are all great in their roles. Their on-screen friendship feels real. You can tell that they had a lot of fun shooting together. The film touches on some important topics, especially about the complicated feelings of having an empty nest and no longer being "defined" by your kids. The main drawback is: Otherhood only "touches" on issues of insecurity, misunderstandings, and betrayal, it doesn't dig deep enough to truly leave an impression. Which is a real shame because that leaves these amazing actresses with nothing but caricatures to play and the jokes aren't fresh enough to make flat characters pop (even though they do get in some good zingers). We smiled at the end of the film but it was accompanied by a shrug, because for the most part there wasn't enough heart here to make you care. 
With that said, Otherhood is a movie about the female friendships we see most often on-screen—except they're older now—and we were hoping it would have more to say. However, in the end, this movie shows how relationships need to continue to evolve, adapt, and grow in order to keep the connection strong. We just wish we were allowed to connect with these fabulous women more.