Actually: 7.5
Basically: Two brothers have less than a day to complete a magic spell that will bring back their father (temporarily).  
A long time ago there was magic in the world. Wizards used their powers to help everyone—until those without magic discovered technology and made wizards obsolete. Now that world—populated by elves, centaurs, winged unicorns and so on—is just like ours and magic is mostly forgotten.
Ian Lightfoot (Tom Holland) is an elf celebrating his 16th birthday who realizes he doesn't have enough friends to throw a party. Meanwhile his flaky older brother Barley (Chris Pratt) is busy playing "Quests of Yore", a roleplaying game he insists is 100% historically authentic. Their father Wilden (Kyle Bornheimer) died when Ian was an infant and Barley was too young to have more than a few memories of him. So it falls to their mother Laurel (Julia Louis-Dreyfus) to help cheer up Ian by giving him a present: His father's wizard staff. Rolled up with it is a phoenix gem and a magic spell that's supposed to bring Wilden back for one day. But the spell goes awry and only half of their dad—the lower half—is recreated. Now Ian and Barley need another phoenix gem to power the full spell…and thus they set off on a quest with their half-dad to find one before the spell's one-day limit expires.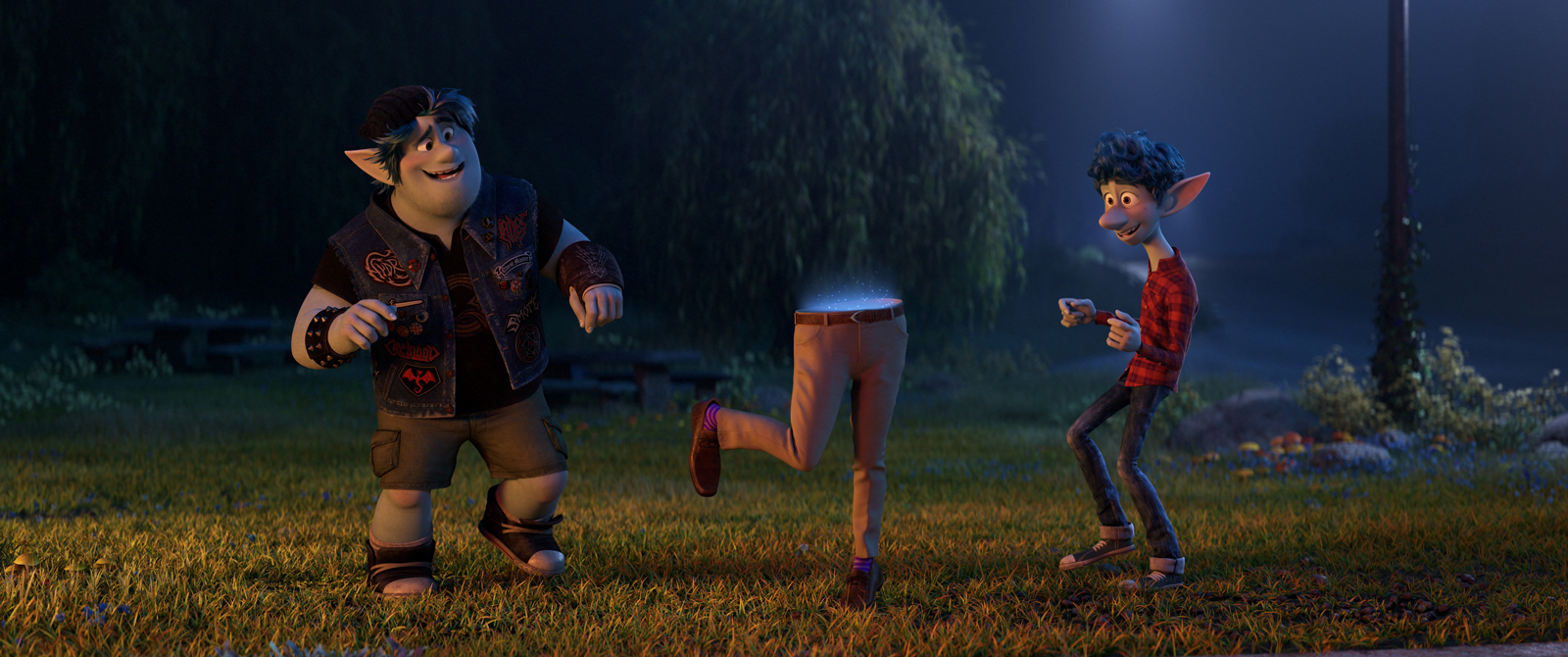 Photo © 2019 - Disney/Pixar
What follows is a loving parody of just about every Dungeons & Dragons game ever played. The heroes begin with a mission and a clue, leading them to potential allies, strange locations, and some low-level danger. Along the way, Ian must confront his lack of confidence, while Barley has to face how the world (including Ian) sees him.
Ian's uncomfortable but amiable evolution from high school wallflower to wizard is reassuringly well handled by Holland, who takes his Peter Parker persona off on a new tangent. Pratt throws his Star-Lord bluster into Barley, throttling back when needed for some quieter emotional epiphanies. They feel like two brothers who have pretty much only ever had each other and the warmth, rivalry, and frustrations that come with that show through. It's very good work on both their parts.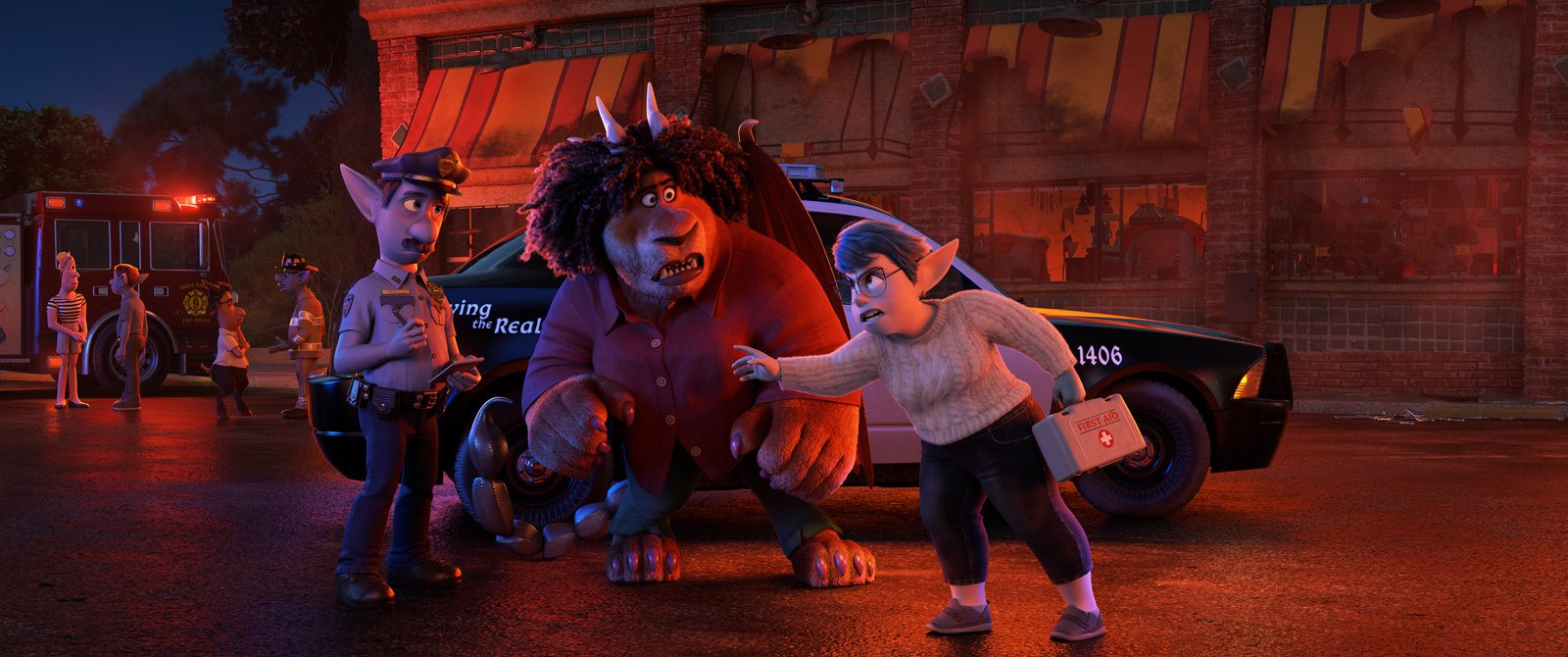 Photo © 2019 - Disney/Pixar
Louis-Dreyfus is terrific as their mom, who discovers her inner tigress while chasing after her errant sons. She's helped by Cory (Octavia Spencer), a former fierce warrior-Manticore turned theme restaurant owner, and Laurel's new centaur boyfriend Colt Bronco (Mel Rodriguez). 
With the heart that is a trademark of Pixar movies, the resolution might surprise audiences. Some viewers may mist up a bit (it's nominally about a missing dad, after all) but there aren't really any scenes that will land a punch to the emotional core as much as the beginning of Up or several from the Toy Story series did. 
In the End: Onward is a good movie but will likely make the midlist of Pixar's releases, somewhere in the same bracket as The Good Dinosaur and Finding Dory.