Basically: The Straw Hats take a break from their goal to go to a concert with the most famous music artist in the world: Uta, who also happens to be Luffy's childhood friend—but what is her goal to change the world?
Good old One Piece is probably the most popular comic in the world and the best-selling manga of all time (speculated at 490 million books in circulation) globally. One Piece has been growing in popularity here in the US after a rough start with a terribly edited, dubbed version that was on 4kids TV 20 years ago. The story of the Straw Hats began five years before that in Weekly Shonen Jump and continues to this day, along with its equally long-running anime adaptation.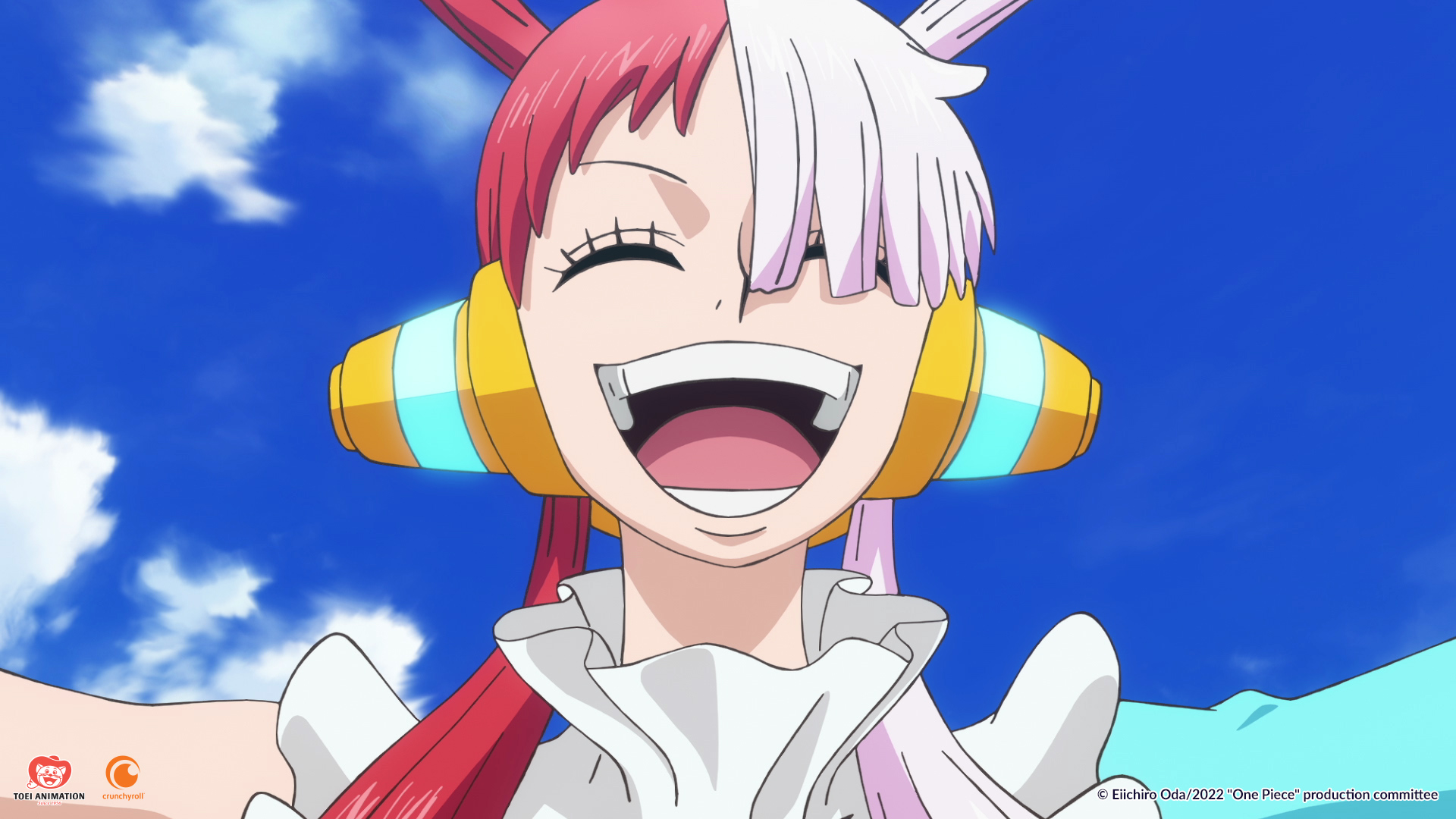 One Piece is about Monkey D. Luffy as he attempts to put together a great pirate crew and find the One Piece treasure to become the King of Pirates. Like all great shonen series before it, and along with it, there are fights and power-ups and all the like. What works for this story is the great mix of cartooning, comedy, action, a compelling story, and characters with heart.
So what about this new story?
Well, here we have our crew, the Straw Hats, taking a break to see the hottest new global star Uta and her first concert in the world. When Luffy sees Uta, it slips out that they know each other from their childhood, but Uta has plans for her concert that puts her at odds with Luffy and the Strawhats, which they'll have to resolve before the World Government deals with it in their usual terrible way.
What's the most surprising part of this film is that it's essentially a J-Pop musical as the film is full of songs performed by Ado, the singing voice for Uta in the film. Fun and inventively animated music sequences make for a different type of big shonen anime movie. However, it still feels like a nice big One Piece story. You know the set-up, the middle adventure part, and some nice cameos. Then a big, good ole fight at the end with signature attacks. Now, if Japanese Pop music isn't your thing, the music might be harder for you to get through. The songs weren't super memorable, but they did sound good and worked visually with the story. As I prefer to watch anime subtitled most of the time, the original Japanese voice acting is as great as these characters' voices have been there for the last 20 years. Familiarity worked for me, which is why I chose subbed over dubbed (too many hours of playing Pirate Warriors games mean I need them OG Japanese voices).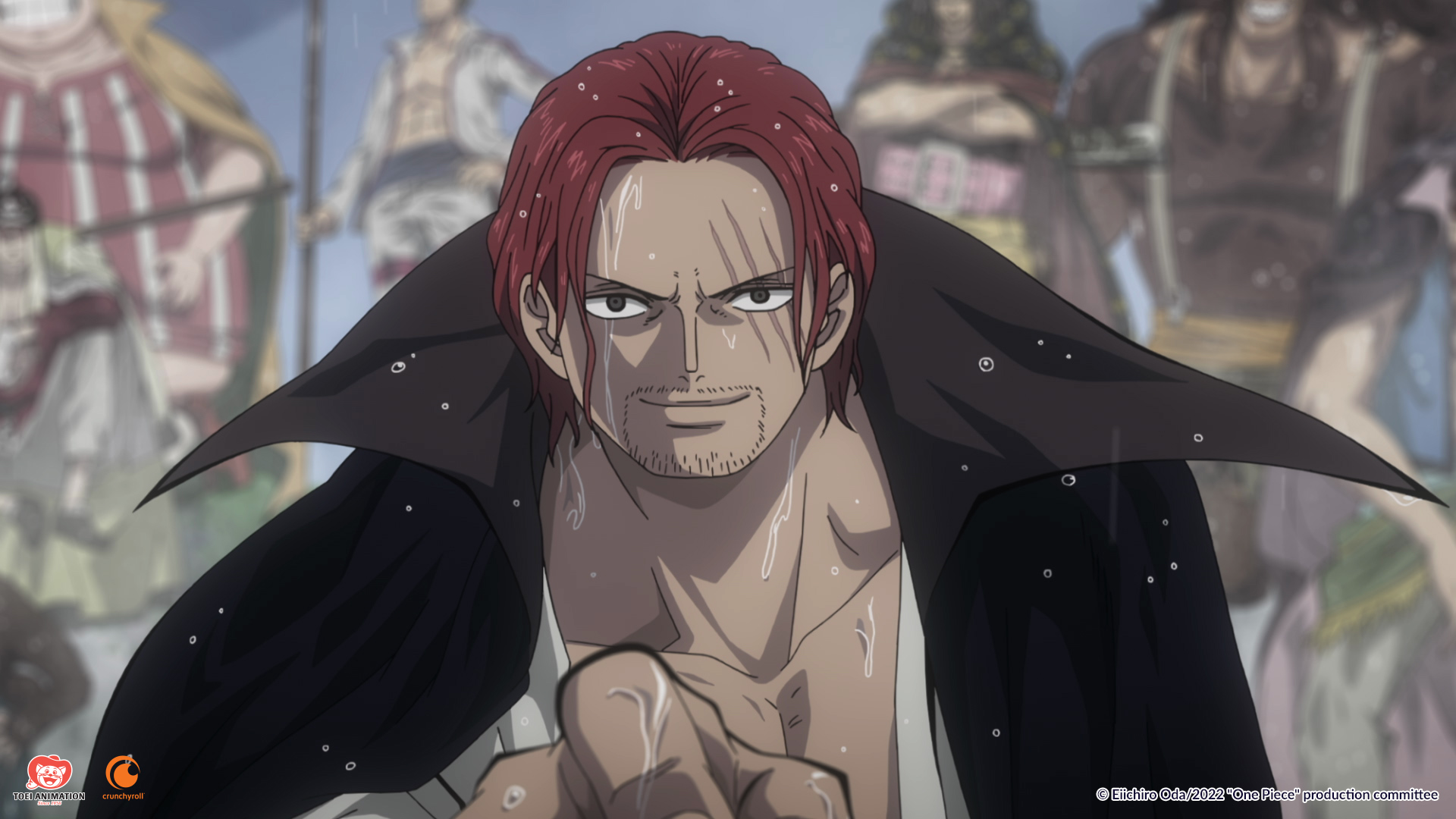 One Piece Film: Red has been doing huge over in Japan and it should do well here, especially with One Piece fans. If you're an anime fan and just want to watch some anime, maybe you can get something out of this but I'm not sure. This movie won't draw you in if you don't like One Piece already and I don't know if this is something for newbies to check out, either. This is a movie that will interest you more if you read One Piece and are up to date and, unlike the previous movies, it's supposed to be canon. I had a great time watching One Piece Film: Red and I plan to watch it again.
In The End: One Piece film: Red is a great One Piece film, but it's one for the Straw Hats fandom more than everyone else.