Actually: 8.5 / Grade: B+
Basically: The voices of the culture have changed but its truths remain.
The opening scenes of One Night in Miami are ingeniously framed. Each one of our four legends experiences a loss of some kind: Muhammad Ali (then Cassius Clay) in the ring; Sam Cooke on the stage; Jim Brown returning to his hometown; and el-Hajj Malik el-Shabazz (then Malcolm X) in his work. Although the scale varies, those losses become a catalyst, allowing us to understand where the four men are in their lives. Each is filled with a deep rooted need to prove something that leads to the debate & unpacking that flourishes during their night in Miami.
February 25, 1964 – Cassius Clay (Eli Goree) beats Sonny Liston to become the heavyweight champion of the world. Afterward he celebrates in a Miami motel with three of his closest friends—X (Kingsley Ben-Adir), Cooke (Leslie Odom Jr.), and Brown (Aldis Hodge). All true. The history books tell us it happened. What we don't know is what was said or how it all went down. Directed by Regina King and written by Kemp Powers, based on his original stage play, One Night In Miami is a juicy slice of four extraordinary lives; not because of anything gossip worthy but because it hones in on who they were then to inform who we are now.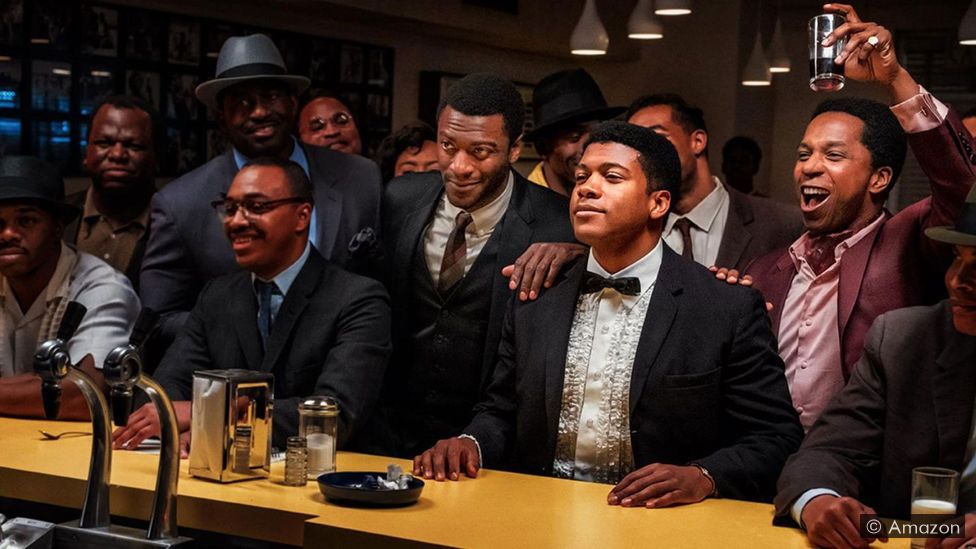 Photo: Amazon
It's said no one voice could ever speak for an entire people. King and Kemp show four directions of the Black-American mind in One Night in Miami. Their versions of Clay, Cooke, Brown, and X are idealized, in that they represent the ideologies of these four greats and their impact on the culture. Their flaws remain yet their indiscretions don't serve the narrative so those faults are left to biographies. This is a brilliant choice, keeping our focus on perspective:
Clay is indomitable, confident, rooted in faith. Cooke is pragmatic, shrewd, and committed to working within the system. X is anxious, brilliant—a true revolutionary. And perhaps the most balanced in this portrayal is Brown. He is insightful, tough, and sees the world as it is without idealism. All contributed to moving the culture forward but they had very different ways of doing it.
Those perspectives haven't changed much, because the oppression that shaped them has lessened in some ways but hasn't relented. When the four hold each other accountable, they're also looking directly at us. The long night of conflict and discourse represented in One Night in Miami is a conversation we're still having—that's the point and it is sharply made. 
The accolades don't only belong to the script for these takes. The actors embodying these legends are putting in work. You believe them. Their mannerisms, their tone, their fears, their bravado. Damn. Goree, Ben-Adir, Odom Jr., and Hodge are all phenomenal. I'm already an Aldis Hodge fan but every time he walks onto a screen he captivates, he makes it look so easy that we don't sing his praises enough. Let's start here.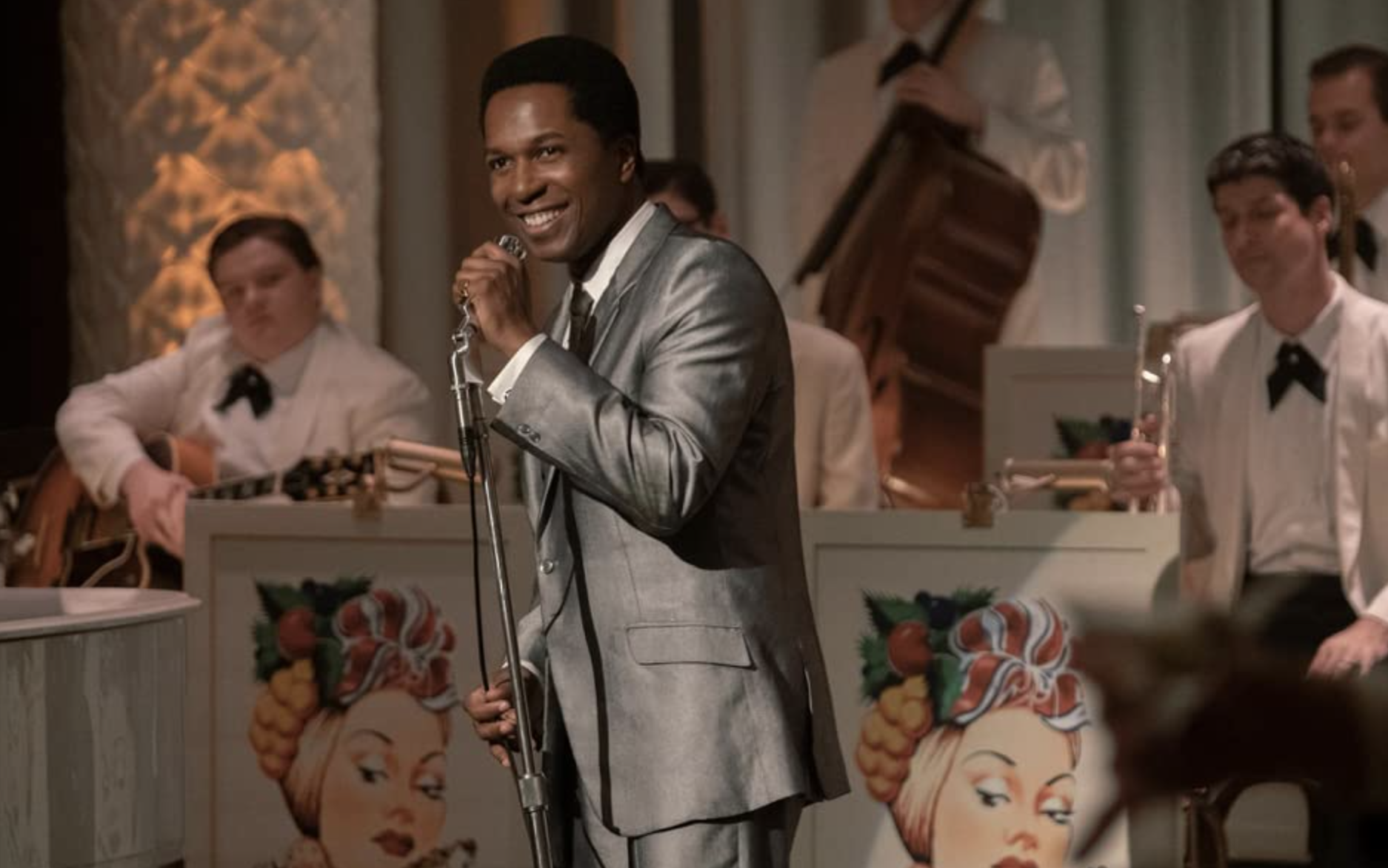 Photo: Amazon
I've said it before and it holds true: Regina is King. This is her directorial debut and in it she shows off the same gift for storytelling, the magnetism of a moment, and the weight of a character that makes her acting so spectacular. Her directing is full of life and intimacy and her gaze feels like the POV of the audience. And it's gorgeous yet real. With King behind the camera we are part of the story.
Some folks have said there's a lot of talking in this film. I have to grin at that. How could one possibly make a movie about Cooke, Brown, Clay, and X without the dialogue being a plotpoint? Anyone who's seen footage of these men knows they were excellent orators, gifted in self-expression. The "talking" is part of the joy of One Night in Miami. I'm damn near ready to cheer for Black men speaking across decades without once being silenced. 
Wait, that's exactly what I'm doing. I'm cheering for this film; for its makers, its perspectives, its actors, and for its relevance. 
Yes!
In the End: See it. It's damn good.