Guest review by Charles Kirkland Jr.
Grade: B-
Basically: M. Night Shyamalan returns to the big screen with a new supernatural thriller about a family trapped on a beach in Old.
Prisca (Vicky Krieps), Guy (Gael García Bernal), and their children Maddox (Alexa Swinton) and Trent (Nolan River) are going on vacation. Prisca has found an unbelievable deal on the internet and the parents decide to take the family for one last vacation together before their separation. Of course, the children have no idea that a separation is coming nor are they aware of their mother's dire illness. All that seems to be set aside as they arrive at the lavish Anamika Resort. While trying to figure out what to do, the resort director invites the family to relax on a private secluded beach with spectacular views. Enamored with the prospect of being alone together, maybe for the last time, they jump at the chance. Before they even arrive, the family quickly discovers that this beach trip is not all that is made out to be. 
Directed and written by M. Night Shyamalan, based upon the graphic novel "Sandcastle" by Frederick Peeters, Old is thriller that stars Bernal, Krieps, Swinton, and River along with himself, Rufus Sewell, Abbey Lee, Alex Wolff, Thomasin McKenzie, Ken Leung, Nikki Amuka-Bird, and Aaron Pierre.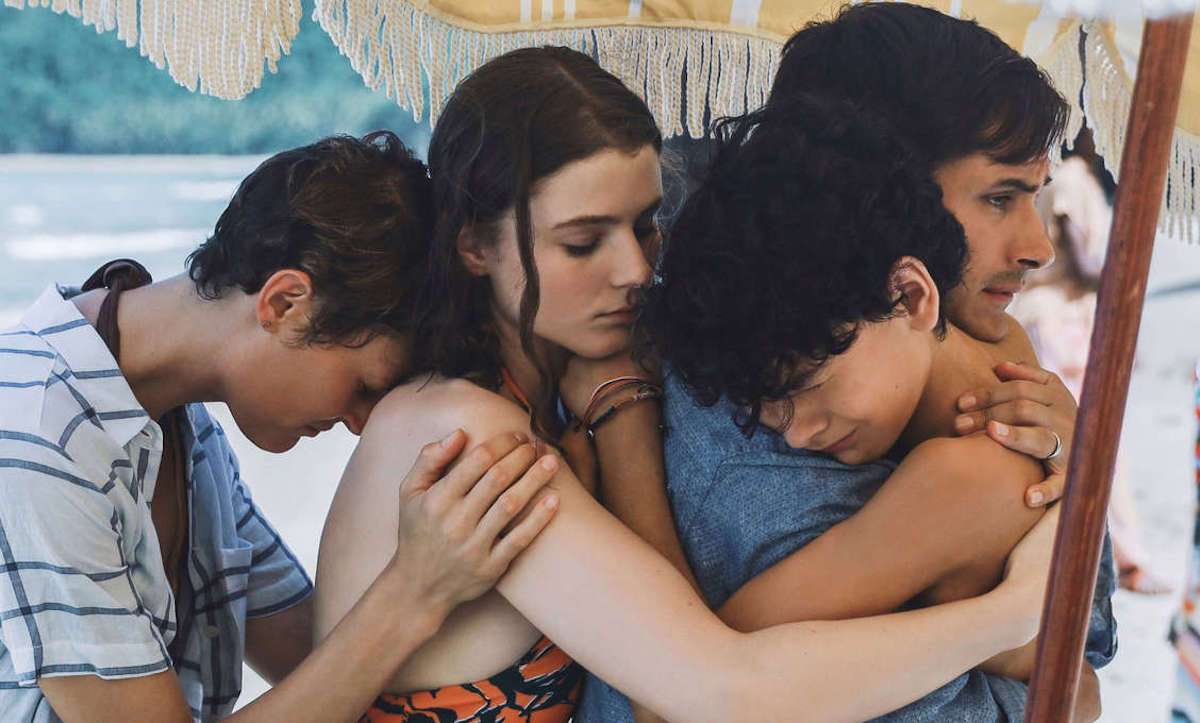 Photo: Universal Pictures © 2021 Universal Studios
Once upon a time, M. Night Shyamalan was considered the next master of the thriller genre. With the success of The Sixth Sense and Signs, he was riding high. But then The Village and suddenly the touch was gone. Yet three years after After Earth and 14 years after Signs, Shyamalan released Split and things started to turn. This movie is certainly more of a recoup. M. Night knows how to make a movie and without the pressure of being totally original, he has crafted a very interesting film. Old is dramatic, suspenseful and fast-paced and superficially engaging. Beneath its surface though, there are character and story development issues—but they can easily be ignored. The true pearl of the film is what happens on the beach.
Not the acting. There is nothing spectacular there. But the story is compelling and harkens back to an old school styled thriller. M. Night keeps the action on the forefront and distracts from rational thought with lavish and intense visuals. The director uses the old trick of filling the screen with close-up shots of each character in order to focus on the horror of what each is facing, instead of the validity of the possibility of being on a beach where time is accelerated. Hitchcock used the same technique frequently. Speaking of Hitchcock, there is a critical scene in the movie which can easily be seen as a smart homage to the well-known Psycho shower scene. Shyamalan clearly knows how to effectively direct this type of movie.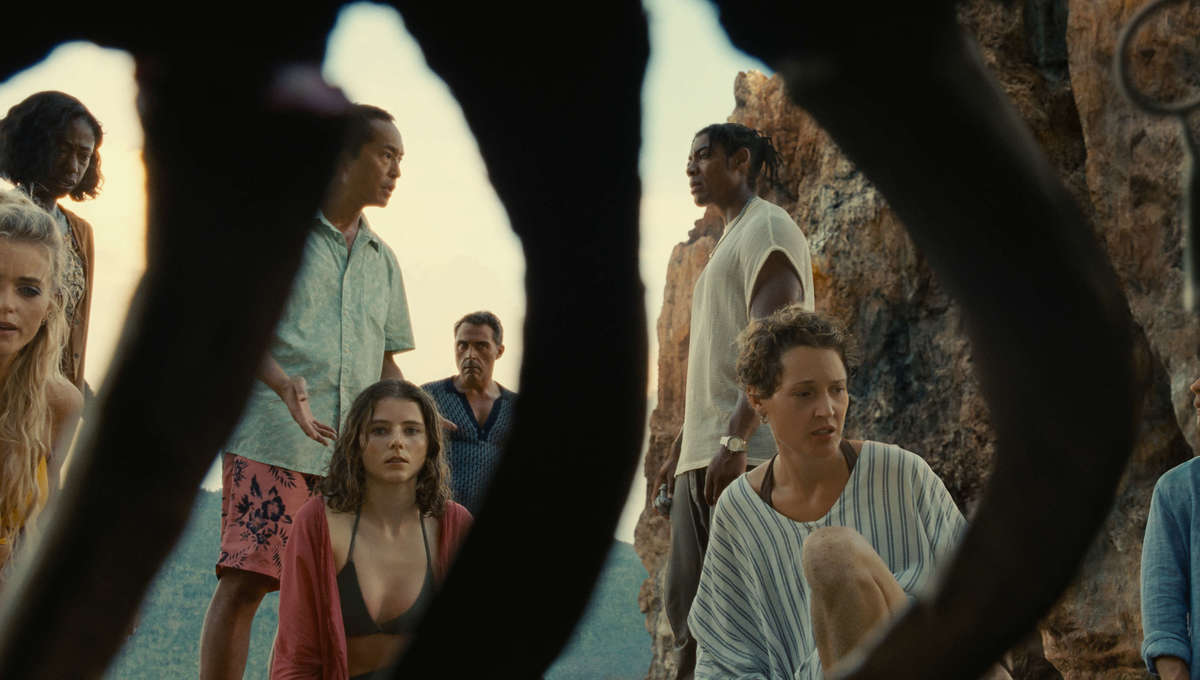 Photo: Universal Pictures © 2021 Universal Studios
He is at his best when his movies provide a twist. Old attempts to fulfill the prerequisite but the ending here is nowhere near as crucial to the story. It is more the completion of the story. Everything is a little telegraphed and much more formulaic than is expected, but it actually works to tie everything into a nice little bow. 
Rated PG-13 for strong violence, disturbing images, suggestive content, partial nudity, and brief strong language, Old is not the best that Shyamalan has done in his career but it does show that he is rounding a corner into being a more consistent filmmaker who knows his boundaries and abilities. 
In the End: Old is an entertaining and engrossing film to watch. In the end, it doesn't feel like a loss of time.