Basically: It's a heist flick starring the women royals of Hollywood. That's basically candy and who doesn't want a peek at the sweet life?
Ocean's 8 is heist movie candy. Pretty and sharp with an ensemble of women who could rule the world—should they choose to. We begin at a parole hearing. And Debbie Ocean (Sandra Bullock) is lying because it's in her blood. We've all heard of her brother Danny, yeah? Debbie is so smooth she gets out of jail early with barely a blink of her super lush lashes. And the first thing she does is go on a crime spree because…habits. Then she searches out her bestie Lou (Cate Blanchett) and starts setting up the next score because…ya know, habits.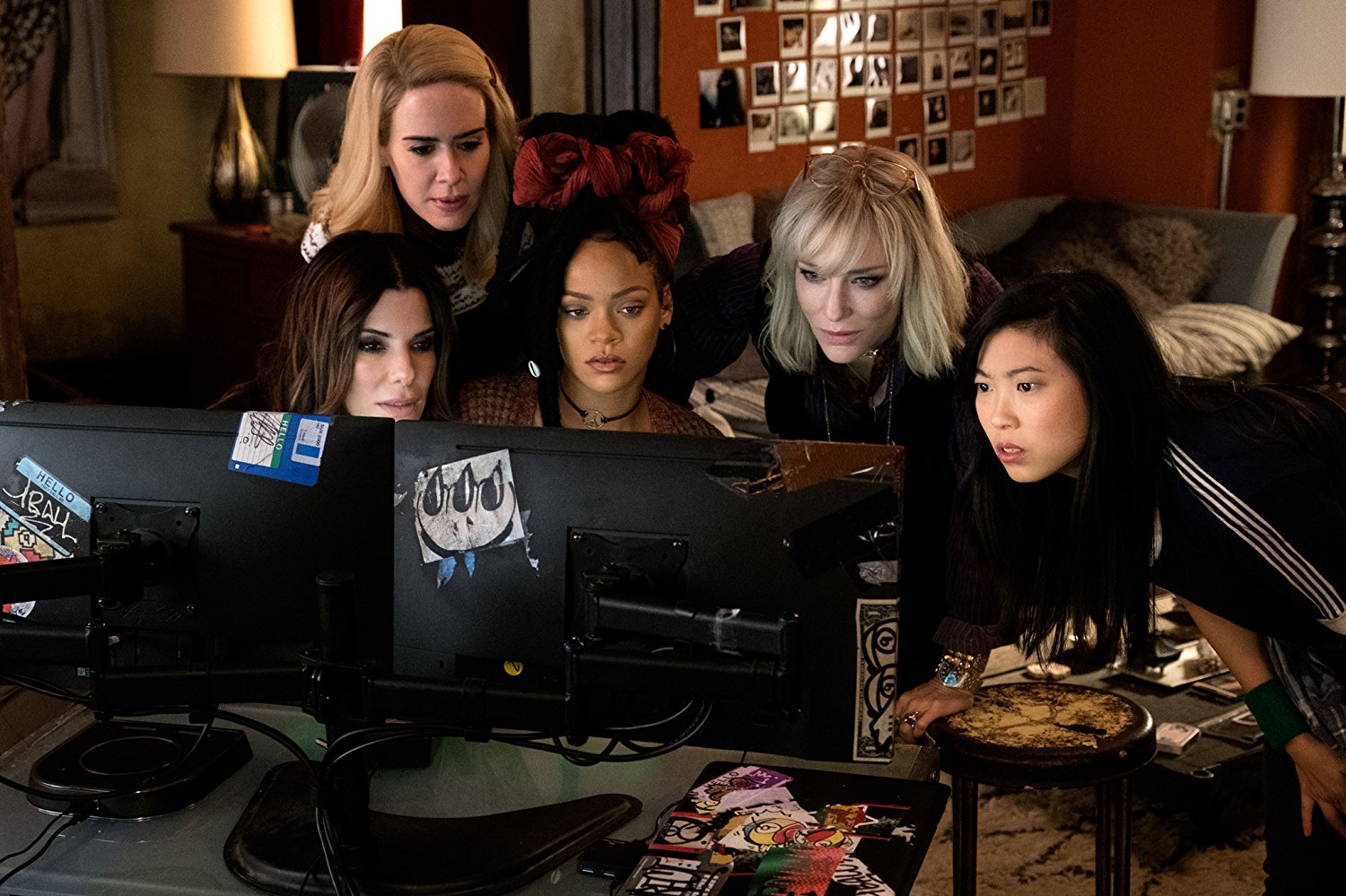 Photo by Barry Wetcher // © Warner Bros. Pictures/Village Roadshow Pictures
The heist that Debbie has planned involves The Met Gala (pronounced gah-lah, darling), a Cartier diamond necklace fresh out of our princess dreams, and Rihanna as a hacker called Nine Ball. Listen, you had me at Bad Girl Riri but please go on: Joining the cast are Mindy Kaling as a henpecked jeweler, Awkwafina, in high hilarity, as a pickpocket, Helena Bonham Carter as a flighty fashion designer on the decline, Sarah Paulson as a shopaholic grifter, and a stellar turn by Anne Hathaway as a starlet you'd love to gut—with her own stilettos.
I can't tell you much more about the plot without telling you the twists. So I'll say this, this is fun stuff. But…yeah, you knew it was coming…the movie never quite escapes feeling like an analogue for the original Ocean's franchise. Debbie and Lou are Danny and Rusty. They just are. And the rest of the women are archetypes—the best of which are Paulson and Hathaway because they're given so much more to do.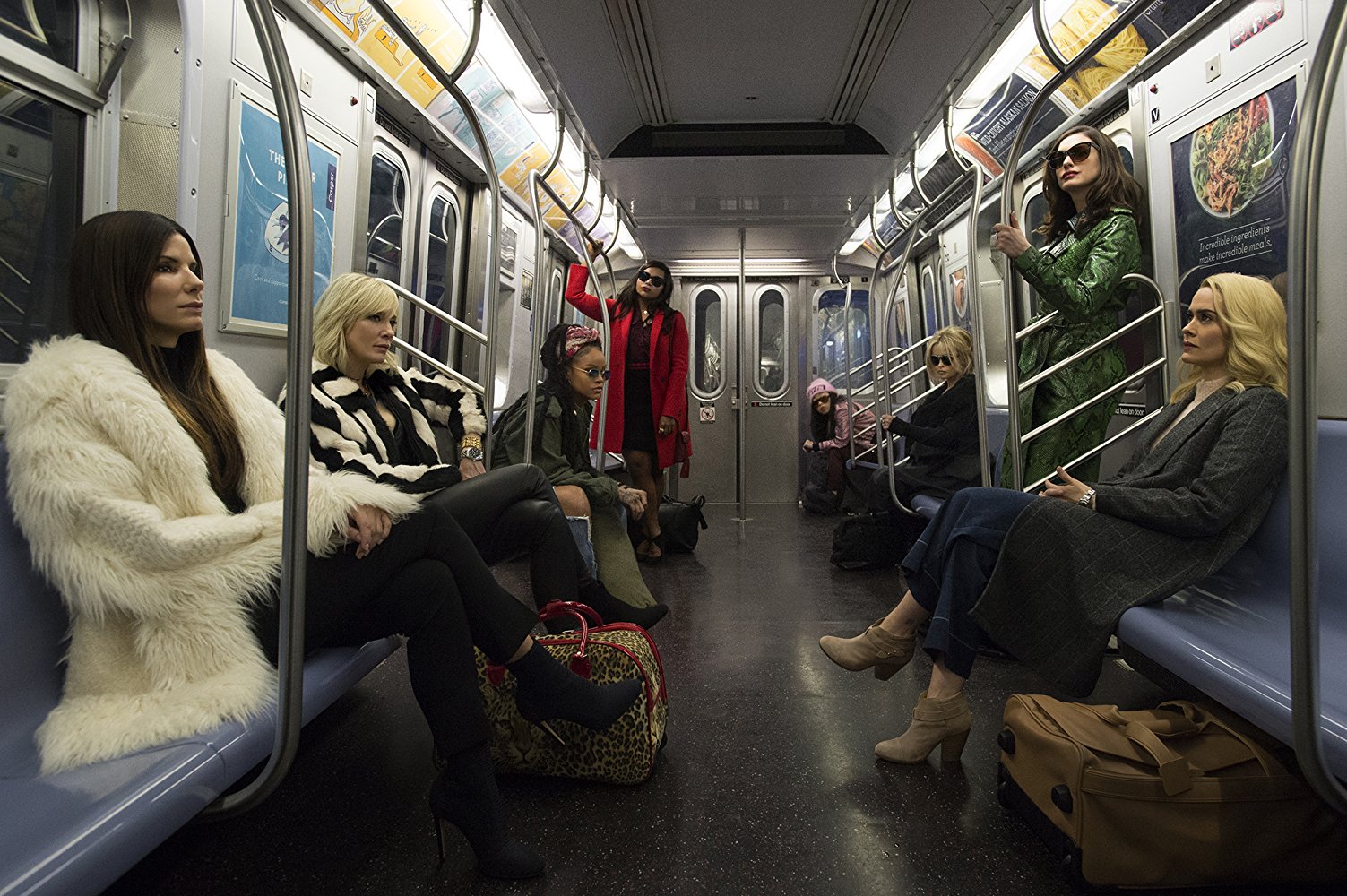 Photo by Barry Wetcher // © Warner Bros. Pictures/Village Roadshow Pictures
The heist is clever, the clothes are glorious, the men are a bunch of goons, and the cameos will keep you pointing and nudging your seat mate. There's a lot to enjoy here but it's mostly a sugar rush. Maybe the film simply tries too hard to be cool rather than reinventing it for us. But hey, these women are well worth the time and the price of popcorn.
In the end: It's a fun ride and these women are super dope, but the movie doesn't quite get you high.