Actually: 7.5
Basically: Breaking Bad mixed with John Wick.
Nobody has such a nondescript title that when that trailer dropped—featuring Bob Odenkirk on the bus passing out fades like flyers on the street—it really made some waves on the internet. The film was sold on the fact that it's by the same people behind the John Wick franchise and Nobody is just old man fight delights. 
Odenkirk plays a regular suburban man called Hutch Mansell who goes through the motions each day. His family is quite regular and he's not the head of the household compared to his successful wife but Hutch never seems resentful. He's almost completely happy with boredom. One night his house is broken into and, while no one was hurt, at this point it seems like the world is emasculating him. But when he finds out something he cares for was taken, enough is enough. The last straw is broken and we learn that Hutch is not as boring and regular as he acts. From there it's fisticuffs and more BRRAPPPS BRRAAAAPPS than a Griselda record.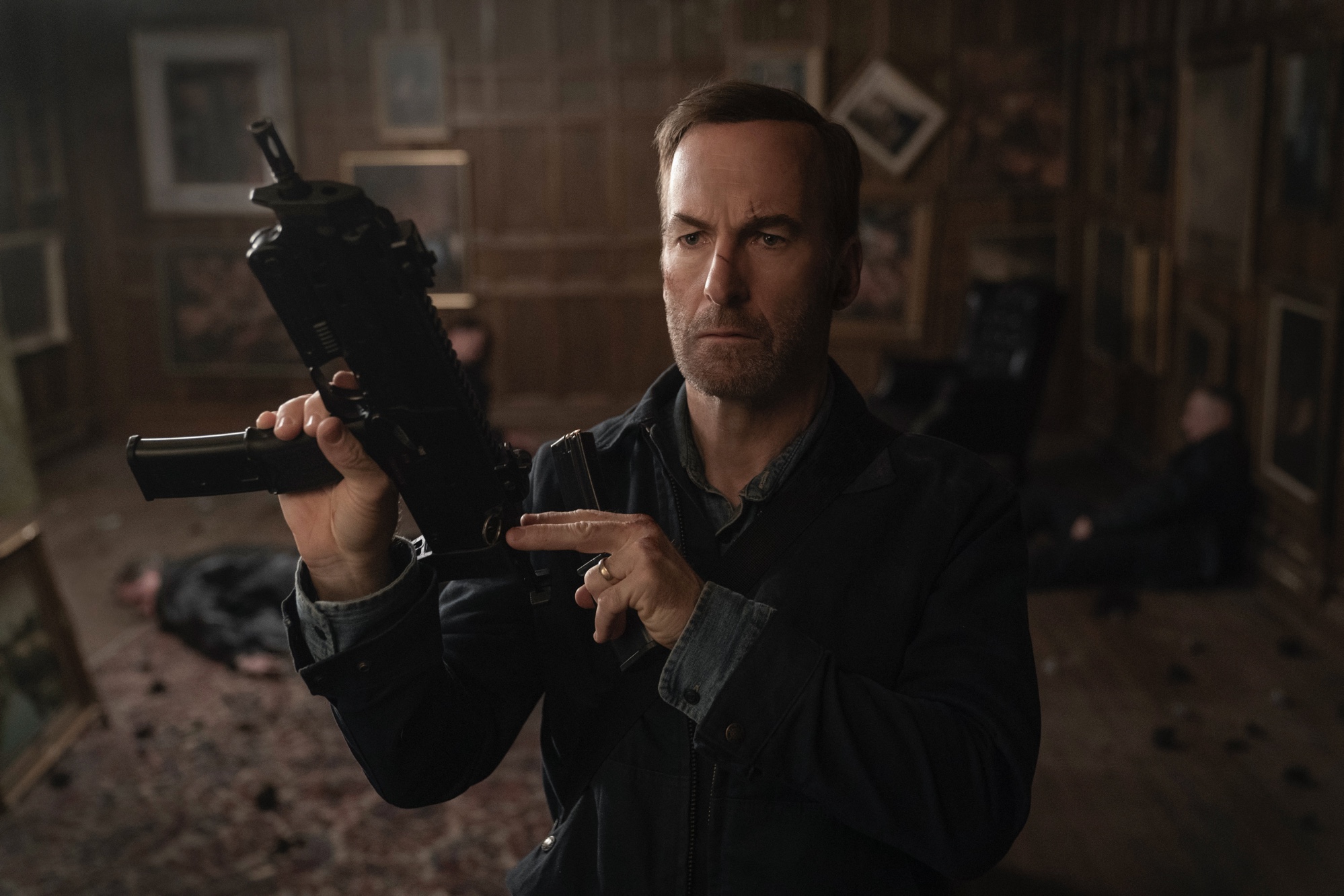 Photo © 2020 Universal Studios
This movie is fun and it's short at 91 good minutes of the same type of boring-to-wild setup and follow-through that John Wick has. Another thing that makes the story work is that while Odenkirk's Hutch is a complete badass he does and can get hurt. You see him take hits and damage; it's just that he can take it and give out exponentially more to his opponents. The action and dry humor peppered throughout will actually leave a smile on your face. None of it is too goofy in regards to Hutch's world—everyone around him is shocked at the level of damage and chaos that is happening as well. 
A surprising element was seeing Christopher Lloyd AKA the great Doc Brown play Hutch's retirement home-dwelling father David. He's here to make sly darts at Hutch suggesting that he knows his son is trying to be meek when he's strong. It's a joy to see Lloyd get down with action at his age and I hope he can return if there's a sequel.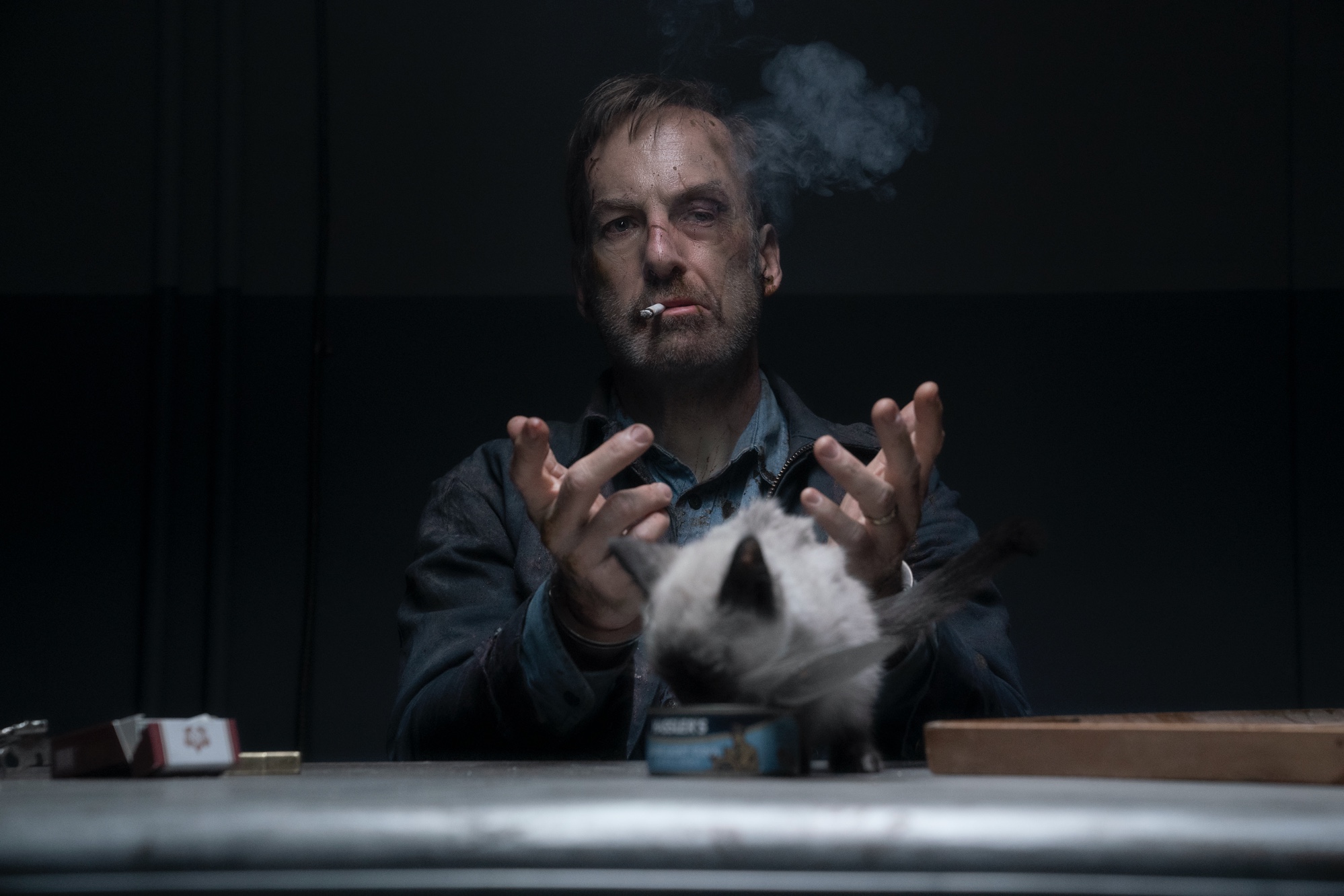 Photo © 2020 Universal Studios
Nobody keeps it pretty close to the everyday with very plain-looking sets that are so normal they add to the action on display. The fight on the bus works because it's the style of a city bus that many have been on and to see the action within that space is creative and brutal. The film has grayed tones with some solid editing to get across Hutch's mundane life, with clear shots and limited cuts for the action scenes so you know what's going on. This, like with John Wick, takes a more eastern-style cue to the action so you know who's doing what and when. It's much appreciated. 
While the acting isn't amazing, it's very solid. Most of the screen time is on Odenkirk and he's a good performer, especially with his facial expressions you get totally into his character. Nobody can easily be watched and rewatched and I feel it's a perfect release in this forced VOD world of cinema we are in. 
In the End: Nobody is a good action movie, while not a new premise, seeing Bob Odenkirk beat the tar out of people is very entertaining.