Basically: The Minions have another adventure in the 70s with young Gru as he tries to be a supervillain.
Well, the Minions are back and this time, instead of being an offshoot of Despicable Me, they have now moved into prequel territory. In Minions: The Rise of Gru we have young Gru in elementary school dreaming of becoming a supervillain while all the other kids want to be the usual firemen, astronauts, and teachers. One day Gru's favorite supervillain team, the Vicious 6, reaches out to him to join their group since they had just betrayed their leader Wild Knuckles (Alan Arkin). After Gru catches the vapors from the opportunity, he fires the Minions, only for things to go poorly. So the Minions have to try and save him from all these real supervillains who are trying to steal a magical stone powered by the Chinese zodiac.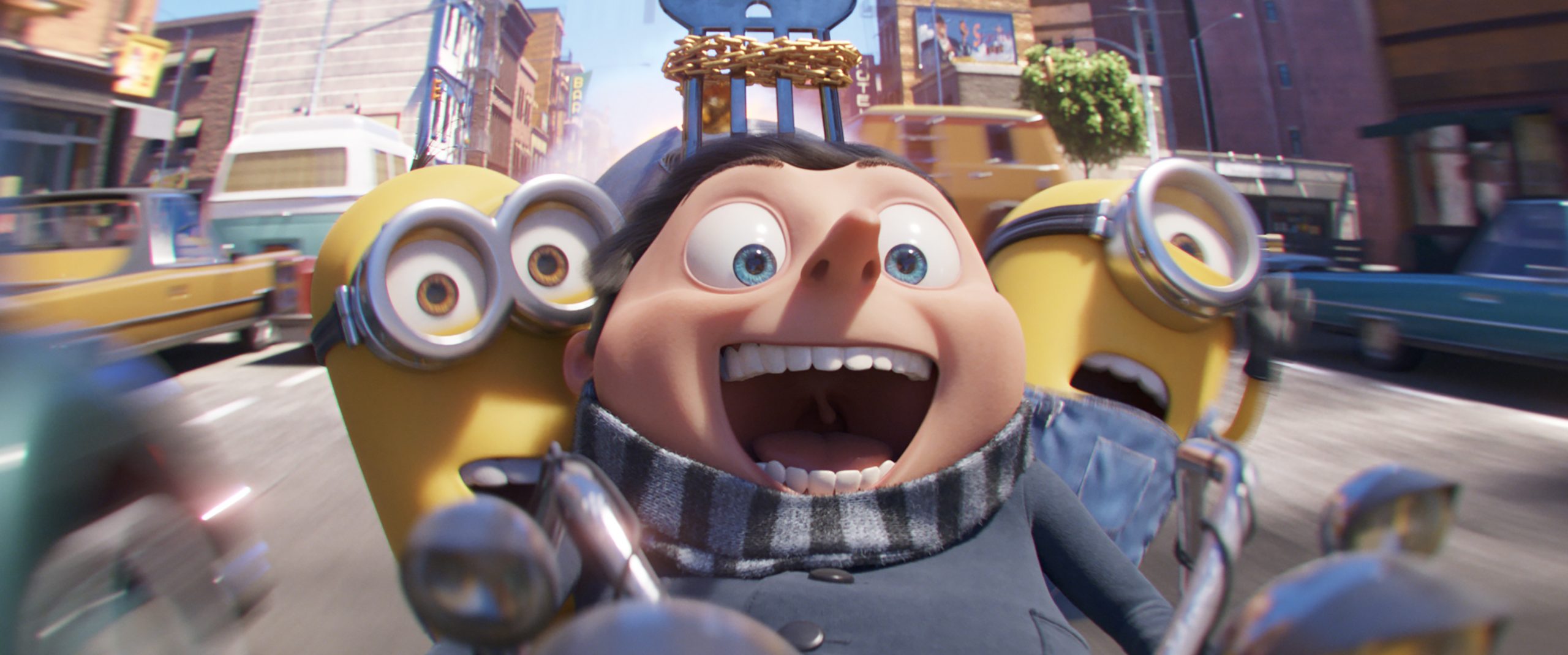 Minions: The Rise of Gru is refreshing, one reason being that it doesn't overstay its welcome with an excellent run time of 88 minutes. The second thing is that this is just a cartoon. Now you might be asking what I mean since other animated films are, you know, cartoons too. Yet when I go into a Pixar film, it's very much a film that's animated. Their stuff competes and usually excels beyond what most live-action films do in terms of storytelling, themes, and overall structure. They're literally held back because of the audience and its opinions on animation. Yet Illumination is fine with just making a family cartoon movie. Things are over the top and the jokes work. With all the characters well-established, it's good to see how they respond in different scenarios.
Along with a simple, enjoyable story full of goofy jokes and nonsensical Minion language, The Rise of Gru has some really well-done animation. It feels like the quality of the characters has improved dramatically but in more complex and subtle ways. The little animations of actions the characters make in their world stick out. Also, the characters' skin textures add tactility. And the hair, especially on Belle Bottom (who has a fantastic name), lets me know that Illumination is really gaining on the Pixar/Disney duo with how their films look.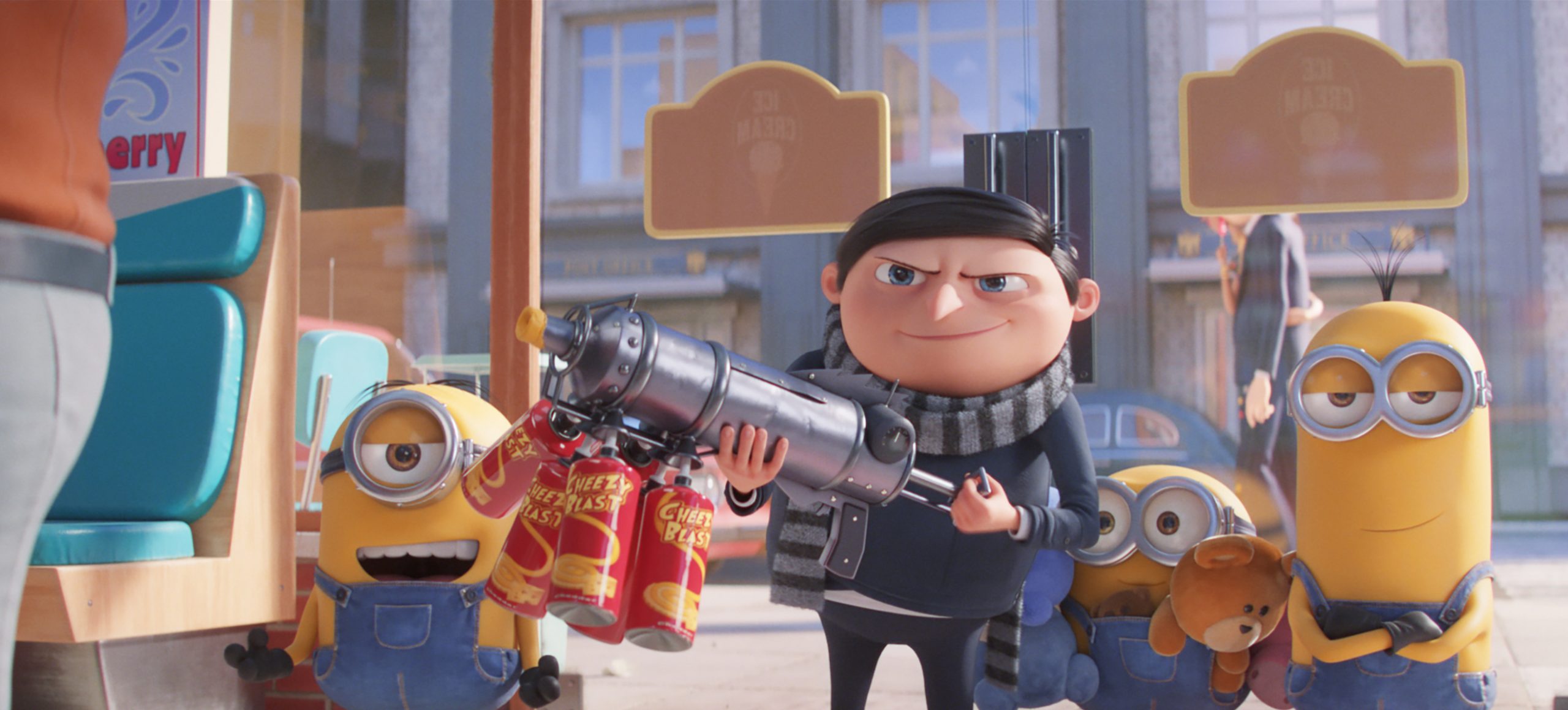 The voice work is also very good. Steve Carell is back as Gru, even when he's a kid. Taraji P. Henson has a ton of great energy as Belle Bottom. Jean-Claude Van Damme plays Jean Clawed, a guy with a giant lobster claw. Lucy Lawless is Nun-chuck, an evil nun who uses nunchucks, and…you know what, I'm not telling you the rest because you need to see all the jokes first-hand so they're not spoiled. Yet the clear star vocally is Pierre Coffin as the Minions. The noticeable mix of different words from many languages and pure gibberish pull this whole film together along with wonderful visual gags.
With The Rise of Gru, I'm at a point where I prefer this Minions/Gru dynamic to the original Despicable Me film where Gru is a father figure. Kid-Gru and the Minions are more fun, just like the three girls in the main franchise with them. Carell's vocal performance as Kid-Gru has a ton of energy, and the humor of his character feels like it has more potential here than with Despicable Me. 
In the End: Minions: The Rise of Gru is a fun family cartoon movie that kids will play until adults are sick of it because of its delightful use of the characters and good jokes.