Basically: Mark Wahlberg and Peter Berg finally saw The Raid and The Raid 2.
Clearly Mark Wahlberg and Peter Berg vibe well together in this movie game. This is the third year of them working together, putting out a mid-budget action (maybe thriller) concoction. Like a lot of Wahlberg's movies, Mile 22 is being released at the right time with the other major release being a romantic comedy—and he has perfect counter-programming with Mile 22. What is it about you may ask? Well, it stars Wahlberg as James Silva, a no-nonsense CIA paramilitary operative who leads his team in conjunction with an equally secretive and brainy super-secret command operation team to take  Li Noor (Iko Uwais, star of The Raid franchise) through twenty-two miles of a dangerous city with everything out to kill him. Star-wise, Wahlberg is flanked by the former UFC champion and current WWE Superstar Ronda Rousey and The Walking Dead star Lauren Cohen along with John Malkovich.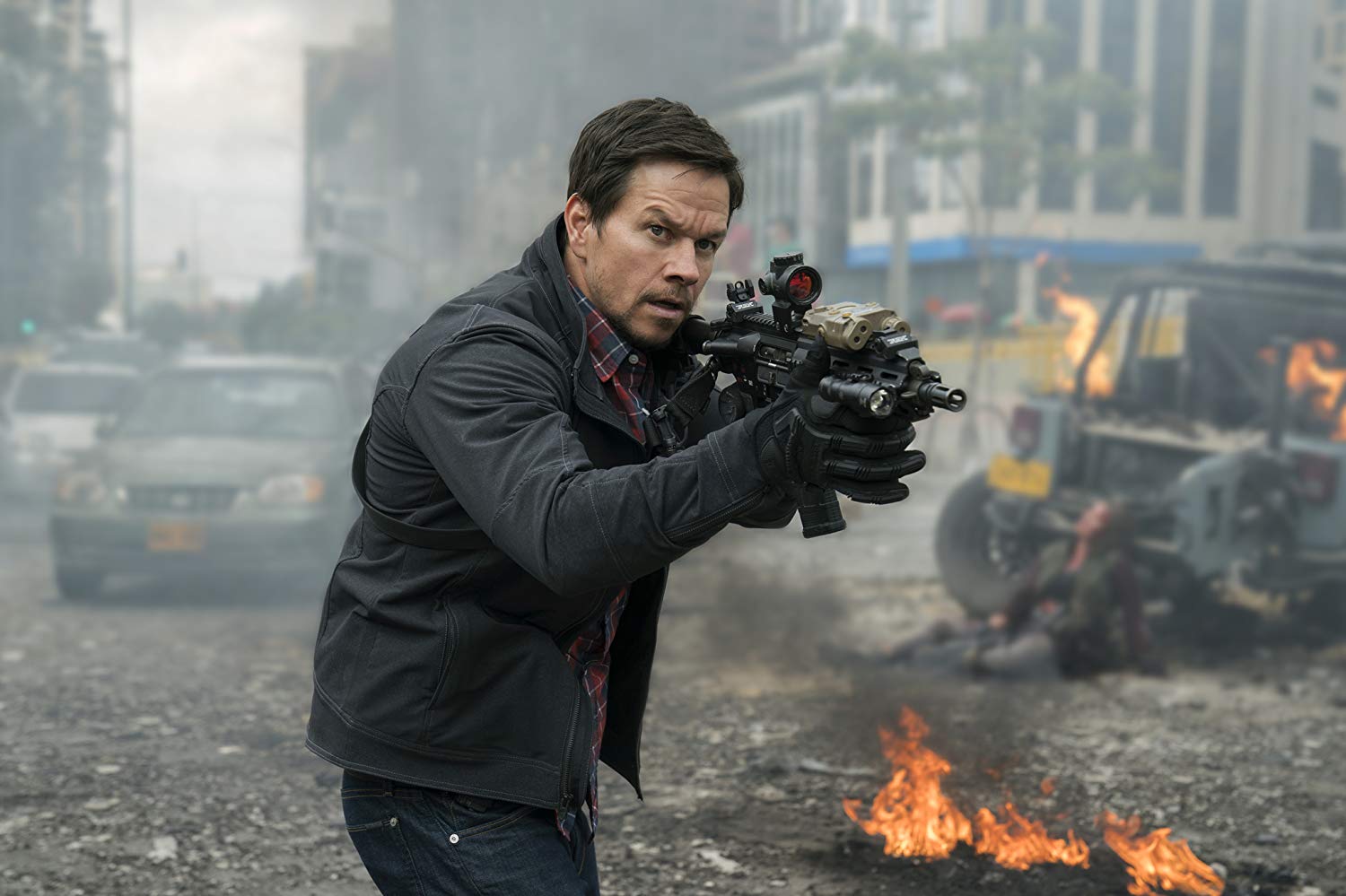 Photo by Murray Close
This movie is quick, 94 minutes that aren't slow at any point. It opens cold, with the mission already started and goes into ten minutes of exposition. During all of this, Wahlberg's James gives some badass cold shoulder that we're likely supposed think means he's on the spectrum but he mostly just comes off as a jerk to his co-workers. The filmmakers also flash forward in time with scenes of James giving his post mission report  to explain what happened. These moments are interspersed with the character's opinions about government and war, sounding like some weird political theory you'd see on Reddit. Lauren Cohen's Alice is basically James' number 2 and her arc is that's she's a soldier going through a divorce who can't see her daughter because of the mission. Cohen does well and feels very much like her character on The Walking Dead but her arc feels hampered…you'll see what I mean. Rousey has gotten better in front of the camera but she basically plays the heavy on the team with not much to get attached too.
It's clear this movie's main goal is to introduce Iko Uwais to a mainstream audience. Those who know current martial arts films already know and love him, but while Uwais does get the opportunity to show off the movie still doesn't serve him well. Berg does too much with his camera in the fight scenes featuring him. There are moments when you just want a stationary shot but, no, Berg has to add edits and fast movement that distract. If you've seen Lone Survivor or Patriots Day you know how these action set pieces play out. They start to feel like watching someone play Call of Duty or Battlefield on Twitch…but they are still entertaining. To that point, Mile 22 does well with the ending and in setting up a sequel—it wasn't that expensive to make, so if the first one does well we might get some real closure in a follow up.
In The End: You're watching Marky Mark in The Raid-land and it's pretty good; it's going to be an FX channel classic.