idobi Votes: 5/10 – Sherin Nicole | 7/10 – Alex Bear
Army of Love was San Diego's hottest indie rock band. They'd just been booked to open for Arcade Fire when tragedy struck, preventing the group from hitting the big time. A car accident kills lead singer Vaughn (Levi Dylan) on impact and his sister Gina (Janel Parrish) is left to pick up the pieces. Fast-forward ten years and the band are broken up and Gina is in a dark place. Until a kid named Oak (Tommy Ragen) wanders into her life. He picks up Vaughn's old guitar and absolutely shreds it. Gina believes Vaughn has been reincarnated in ten-year-old Oak and she now has a new frontman for Army of Love (if she gets the band back together). 
Managed by Gina, Army of Love is made up of the super chill bass player Alex (Nana Ghana), the perpetually drunk English drummer Darby (Ben Milliken), and the guy who totally has Gina's number, guitarist Pedro (Carlos PeneVega). The band's friendship seems genuine from the outset—even after their time apart—which makes the old wounds (and old sparks) burn all the more. Watching the group pull together to help themselves and then to help Oak, who is in dire need of people to depend on, is one of the most heartwarming parts of the story. They say it takes a village to raise a child, but can a pop-rock band, their friends, and a café called Lestat's get it done?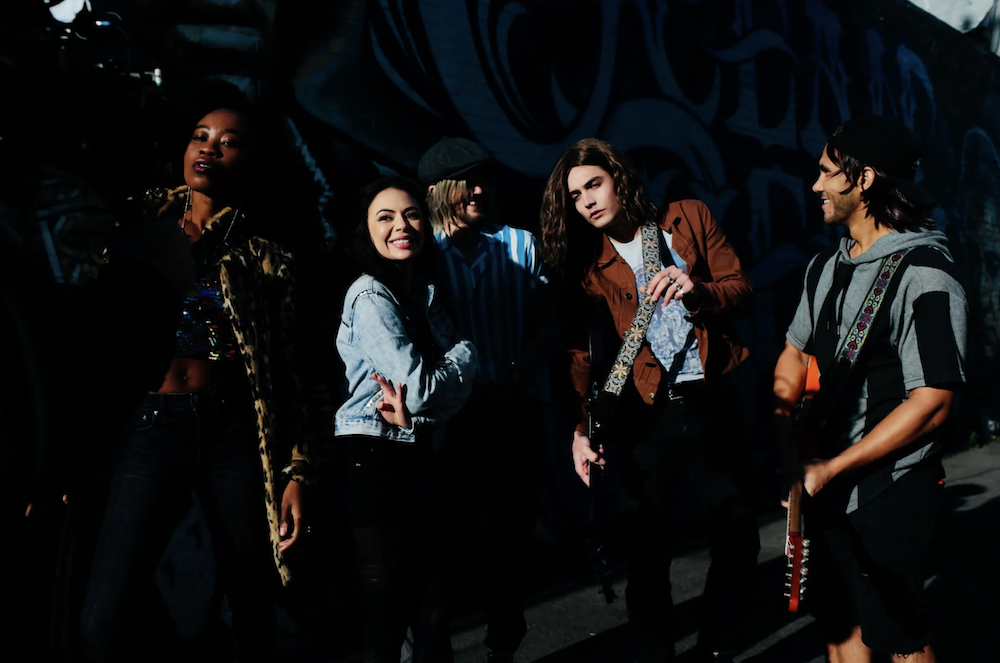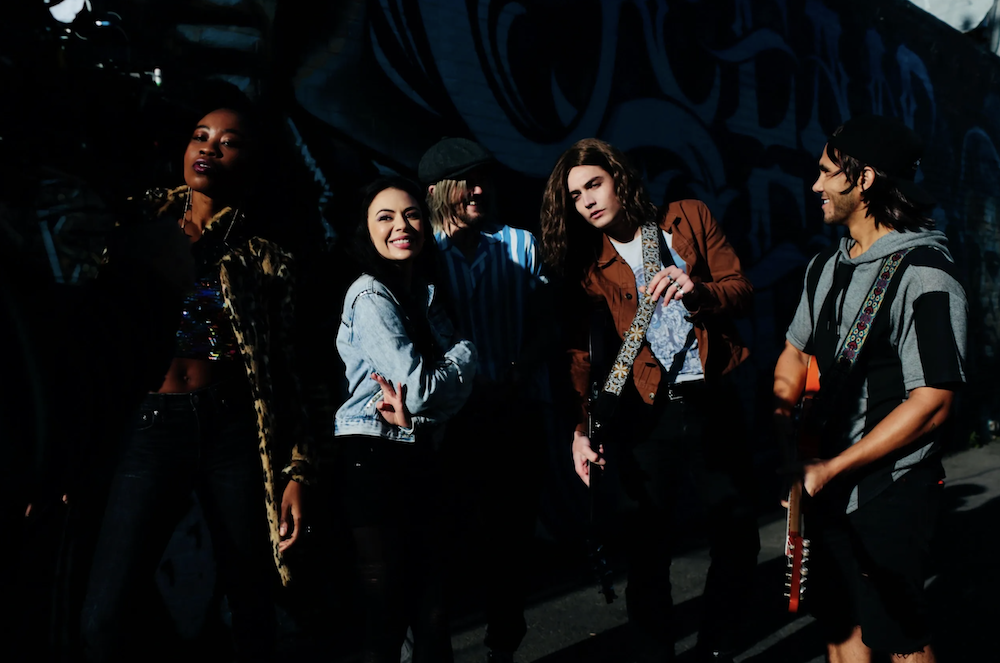 Photo via Paramount
We wanted to review Mighty Oak because it seemed so perfectly suited to the idobi Radio audience. This is our world—touring in vans, playing in bars, and making music that makes you Warped Tour famous. And although the movie is shot and constructed in a made-for-TV style it's ultimately satisfying in its connection to the pop-punk scene. In that way, it's not surprising that Mighty Oak also has a EMO heart. The loss of their frontman, brother, and friend causes a series of shockwaves throughout the bandmates, resulting in arrested dreams, trauma, and drug abuse. Oak helps to give them a reason not only to reunite but to heal. 
While we wish Mighty Oak dug a little deeper into those issues and didn't lean so heavily on clichés, it's still a solid Sunday night movie. It's sappy but sometimes that can be forgiven when a movie is heartfelt. These actors give relatable performances that lift the characters above the problems. Mighty Oak will make you relive the days of band posters on your wall coupled with the feeling that the perfect song really can save you.