Basically: The MIBs are back.

/// Please stay tuned for a brief announcement before your review begins /// Welcome to, what is essentially, the fourth film in a long standing and quite popular series. It is important to note that franchises like this populate a well-defined universe with a clear tone and style. Before engaging with this new class of alien agents, it is important to ask yourself one question, Do I enjoy the Men In Black universe? Your answer (more than this review) will tell you everything you need to know about this movie.
AND NOW let's get into it. The Men (and women) In Black are back. Same suits, same swag, same slapstick. What's new are the leads. Tessa Thompson aka Agent M takes on the newbie role with a highly enjoyable backstory and all the comedic tics of the straight-woman. She teams up with Chris Hemsworth aka Agent H, the party boy elite agent who reminds you a lot of blond Bond only sillier. He's the top man at the agency and he's just as reckless.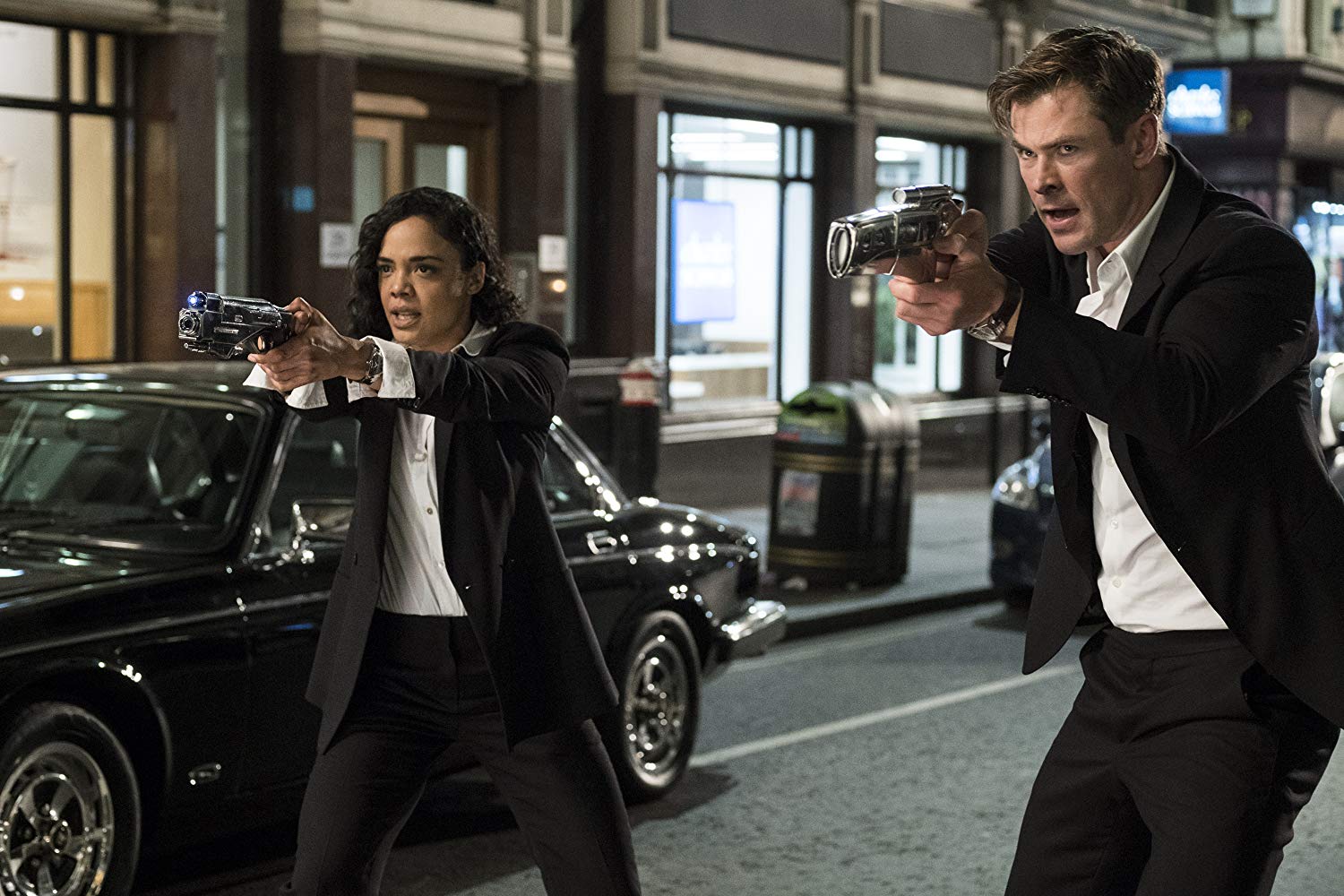 Photo by Giles Keyte - © 2018 CTMG, Inc. All Rights Reserved.
The setup is classic MIB. The newbie has a life changing encounter with an alien but this time she doesn't wait to be recruited. She uses her genius mind for science, mechanical engineering, and investigation to make her new career happen. You gotta love that. The head of the US office, Agent O (Emma Thompson), certainly did. M is trained and sent directly to the London office, which is run by Liam Neeson aka Agent T aka High T (because…corny humor). T and H were once partners. Back in 2016 they scaled the Eiffel Tower and saved the world "with only their series 7 Deatomizers". Those boys are a couple of real badasses. So much so they have a painting on the headquarter walls, right next to our beloved Agents J & K [see: MIB Franchise].
Still, you get a strong sense that something more happened on the Eiffel Tower. Something T and H are treating like Vegas—whatever went down up there, they're not talking about it. As soon as M arrives she attaches herself to H and they go off on a mission to babysit a visiting alien royal…at da club…get it!
Meanwhile, somewhere in Morocco…okay, it's Marrakech…somewhere in Marrakech a man goes to flip an electrical fuse and ends up xeroxed by aliens. Two copies please. VOILA! We end up with our antagonists, the amazing Les Twins. In the real world they are two of Beyoncé's most popular dancers but in MIB: International they're as relentless as the T-1000 (only doper on the dance floor and actually doper in general).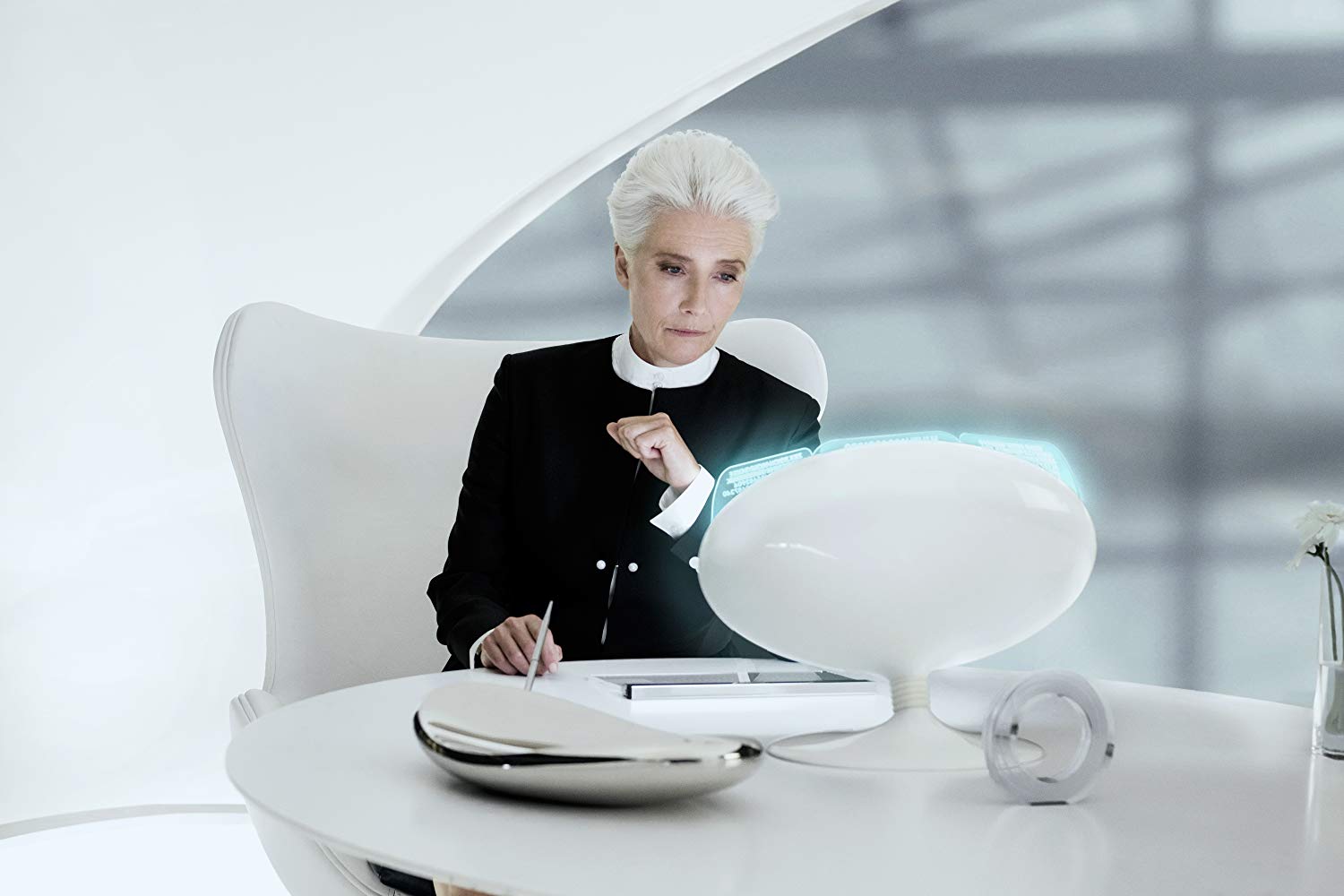 Photo by Giles Keyte - © 2018 CTMG, Inc. All Rights Reserved.
Sidebar: When the Twin Aliens ask to see "the queen" you will hope it's Beyoncé. It won't be but live in your dreams.
The Agents eventually cross paths with the Twin Aliens at da aforementioned club and things, as you might expect, pop off.
I enjoyed this. All of it. Especially Kumail Nanjiani as wee little Pawny, the ultimate sidekick for any queen. His one liners and matter-of-fact delivery are quotable and will keep you giggling. Director F. Gary Gray clearly respected this universe and chose to play within it rather than demolish and rebuild. The result is as much fun as a MIB movie should be but with an international spin and some updated swagger. They've also created a wonderful woman-powerline with the Thompsons (no relation). It's subtle but also consistent which makes the femme power moments feel less like pandering than other recent efforts and a lot more real.
This movie is better structured than critical reviews will make you think. Everything in the plot pays off and the characters' idiosyncrasies turn out to be well rooted in their pasts. The character development is delightful and the relationships are richly rendered. On top of that, the jokes land right where they should and so does the action.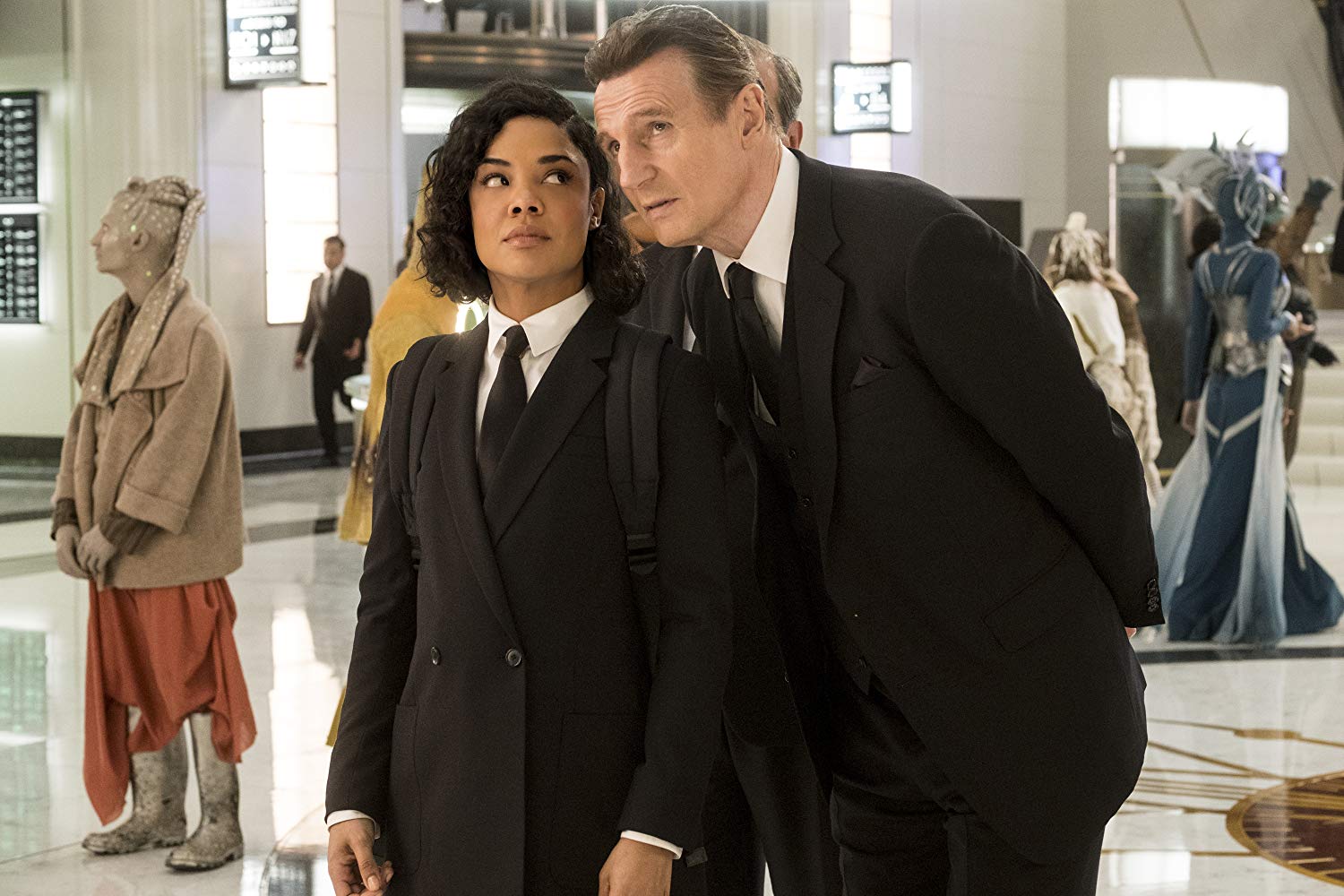 Photo by Giles Keyte - © 2018 CTMG, Inc. All Rights Reserved.
Agent M, our lady of no chill, and Agent H, our lord of magnificent pink trousers, score As in chemistry class—something we knew from the Thor series. What Gray does here, along with writing duo Matt Holloway & Art Marcum, is build a very different relationship for our two agents. I got the same vibe as the first act of Romancing the Stone, while watching this action-adventure. Before you start groaning, that's a very good thing. Not only does it separate this duo from J and K but it also gives us something to look forward to as the sequels and the relationship progresses. I fully expect this round of the franchise to evolve into Mr. & Mrs. Smith: Intergalactic and I'm here for it.
It's not a perfect movie but, if you enjoyed all the alien madness and Flerken hijinks in Captain Marvel, grab that popcorn 'cause this one is fun. Not everyone will be as enthusiastic as I am but that goes back to the question I asked you at the top of this review: Do you enjoy the MIB Universe? Please let me know as soon as you can, I want to talk about those pink trousers.
In the End: MIB: International is a lot of fun, if you like that sort of thing, and here's me with my hand raised.