by Philip Jean-Pierre
Basically: All they want to do is save the world. What happens when an unlikely collection of heroes have to unite to face a world-shattering threat? Crackling Walnuts, I have no idea but you should find out!
Marvel Rising: Secret Warriors follows Marvel Rising: Initiation—a series of six four-minute digital shorts that, as the name implies, introduced us to a new pantheon of characters with the express purpose of bringing more diverse characters to Marvel's audience. #ComicsAreForEveryone. With the table set for these characters, Marvel and writer Mairghread Scott start in full boom with the action. As we begin, Ms. Marvel (Kathreen Khavari) and Squirrel Girl (Milana Vayntrub) have set their sights on becoming big-time heroes with grit, determination, and their trusty Heroes-app—they just don't know how to do it. And therein lies the magic of this movie. The appeal of these young heroes lies in them finding their way. It's not about being perfect. It's about doing right. And while not always pretty (at times it's a beautiful hot mess) they get the job done.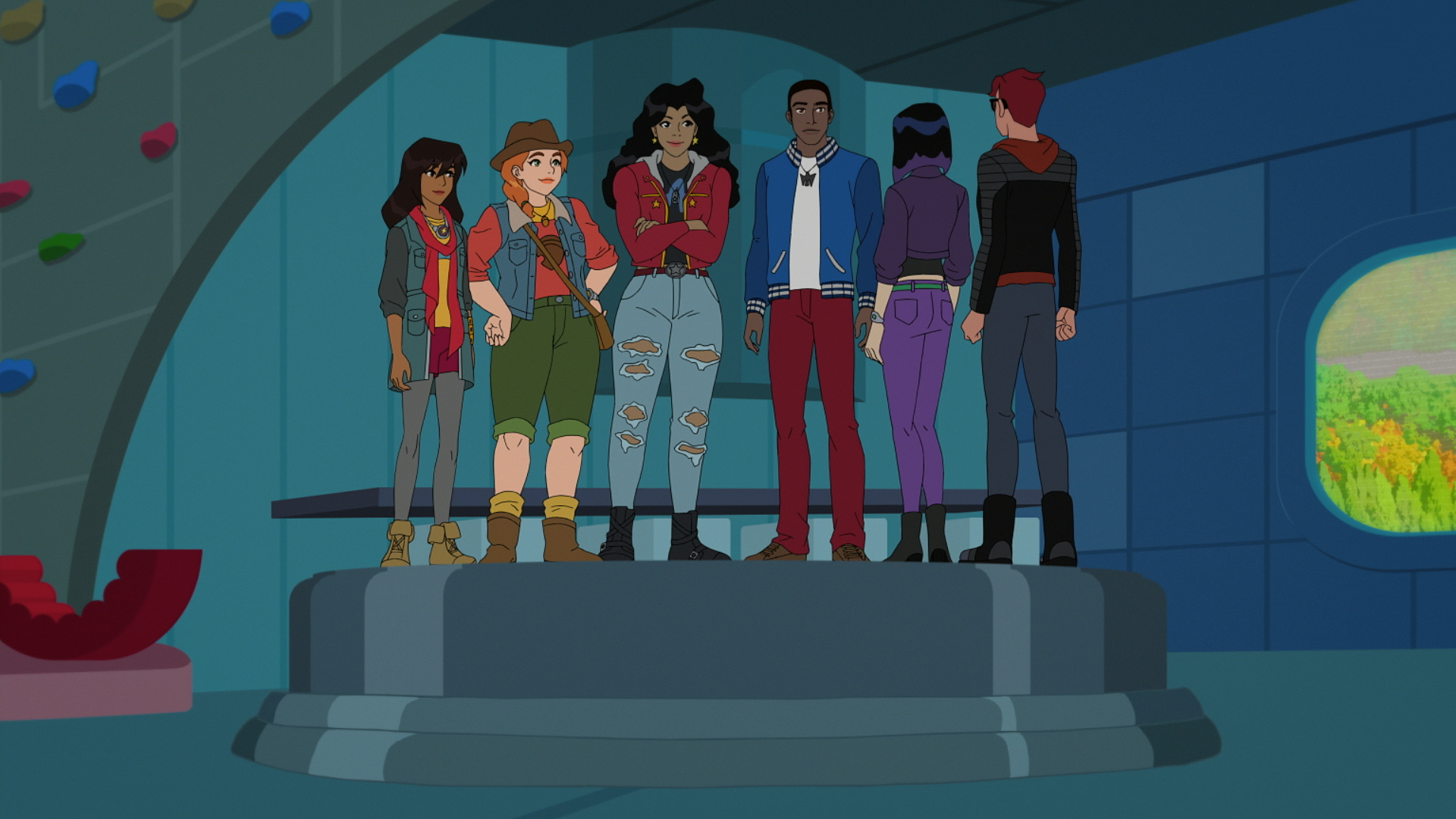 Photo: Marvel
We are introduced to the rest of the cast beginning with Quake (Chloe Bennet) coming in as, shocker, an agent of Shield with an untested partner by the name of Patriot (Kamil McFadden). America Chavez (Cierra Ramirez) and Inferno (Tyler Posey) show up shortly after. This collective of heroes from all walks of life drive the fun and reinforces Marvel's old adage: With Great Power comes Great Responsibility.
I was excited when Marvel announced this project. It brings together lesser known characters that speak to a younger audience who have been thirsty to see themselves as heroes, warriors, and forces for change. While set in a fictional world of derring-do and might, the issues of not fitting-in, friendship, honor, and "being different" still resonate. I applaud the effort of this team. That being said the series is also fun. Ms. Marvel and Squirrel Girl are great anchors for the movie. Their bond leads the way—it's the definition of true friendship. Being a friend is hard and these two heroes show you that struggle and why it is important to fight for that friendship. Even if it means suffering through an almost endless supply of nut puns and references. For Patriot, who was trained by Captain America, he is looking for a way out of the shadow of his mentor and to make a name for himself. Let's face it, we all have been there.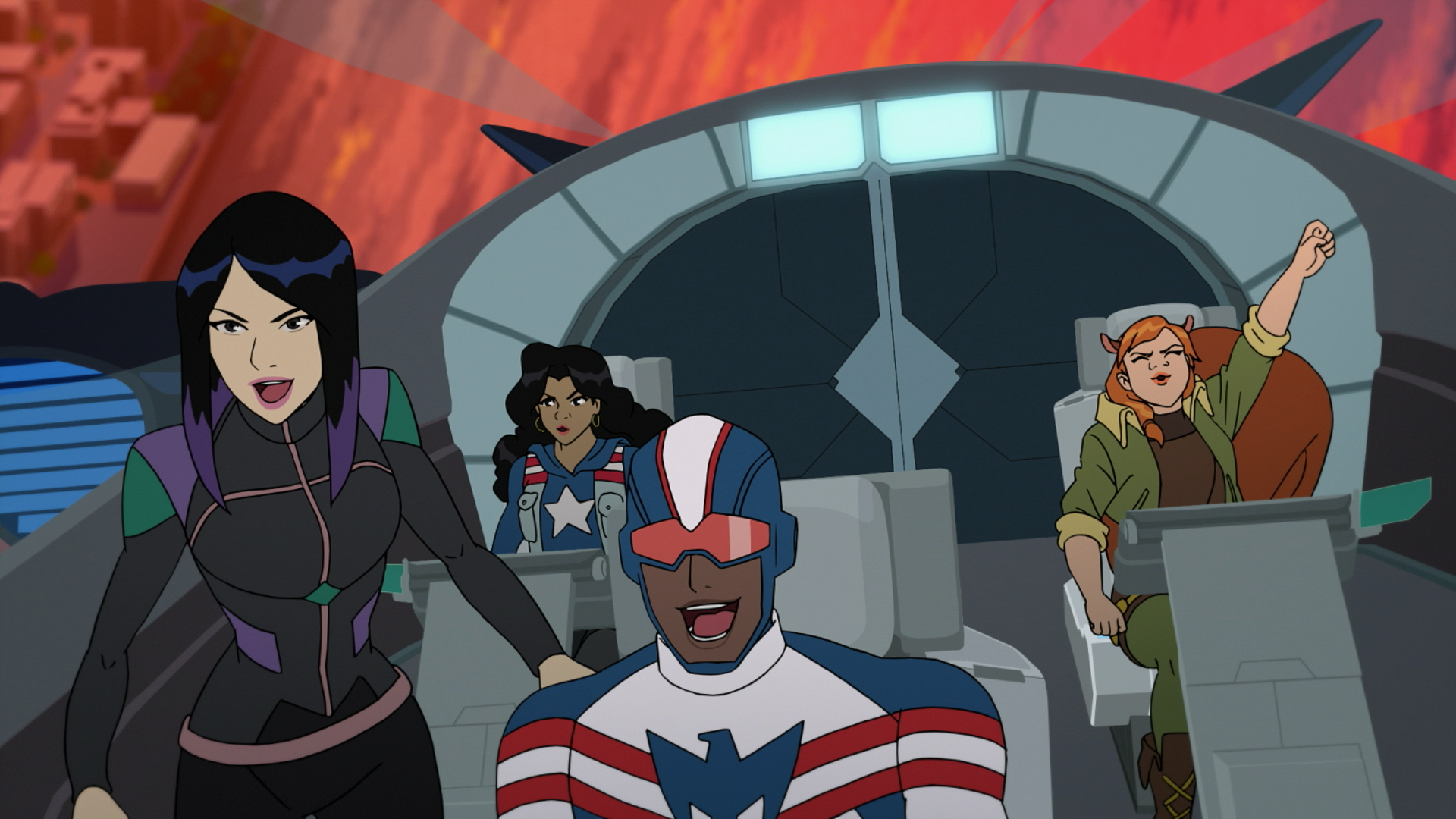 Photo: Marvel
I know you're saying it's just a cartoon, a beautifully rendered cartoon, and that is a lot of social weight to put on it. Perhaps, but this movie does a fun and admirable job of showing you that social labor can be done without platitudes or trite tropes.
Last but not least is America Chavez, one of my favorite characters. Raised by her moms on a world that was threatened by destruction, we find out the sad details of how America got to Earth. Her story is the most heartbreaking. Living on a world that is not her own, left alone with the loss of her parents, her pain and anger are real and most assuredly relatable to us all. Which brings me to my only real complaint about the movie, it needed more America because, again, she is my favorite.
In the End: Marvel Rising: Secret Warriors delivers a punch of fun, adventure, and humanity that is fun to see. Expect some surprising guests and some not so surprising guests.
Catch Marvel Rising: Secret Warriors this Sunday
on Disney Channel and Disney XD.