Basically: Another corner of the MCU uses even more obscure Marvel characters for an old horror movie homage.
Marvel Studios is really trying to make the occult part of their comics a thing in the MCU. We have a touch of it with the Black Knight in Eternals, we've had Doctor Strange and Wong, we've seen Moon Knight already, and we know Blade is returning. Along with the Midnight Sons game coming out later this year, the push is clearly in effect. And now we have Werewolf by Night, a television special about the titular character.
I honestly don't know what a TV special means in a world of streaming versus the older era of linear network programming. This almost hour-long piece is a light and very focused story. It feels like watching two episodes of TV at once. Werewolf by Night begins with monster hunters meeting at Bloodstone Manor to honor the life of Ulysses Bloodstone, their leader who recently passed. They all must compete for the leadership title and for control of a mystical item called the Bloodstone. This is how we meet Jack (Gael García Bernal) and Ulysses' estranged daughter Elsa (Laura Donnelly). Jack isn't here for the Bloodstone but to investigate a missing friend, while Elsa is here to earn her birthright.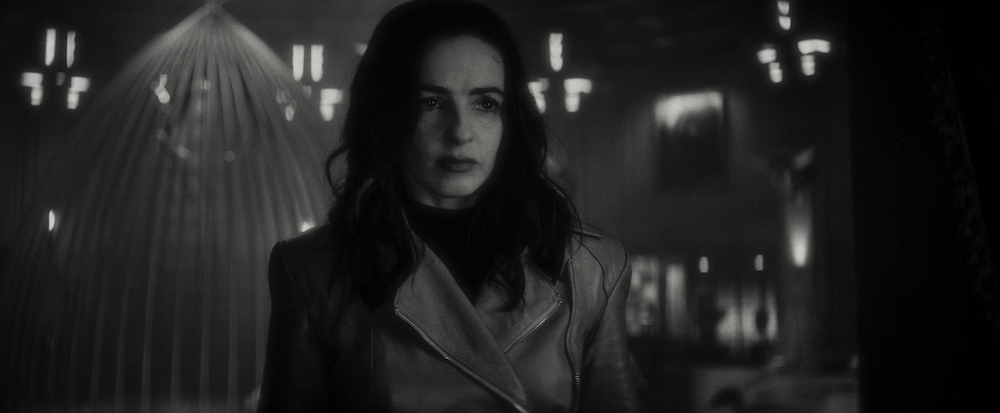 The look of Werewolf by Night will remind you of the double feature project Grindhouse by Robert Rodriguez and Quentin Tarantino—it purposely tries to look like a worn, old film reel. It uses the look of Universal horror films along with shots, angles, and other stylistic choices of Hammer horror films. It also captures some of the charms of 70s Marvel horror. Werewolf by Night is quirky and a bit violent—the violence should be ok for families as it's in black & white.
The story moves nice and fast and doesn't (praise the source) add in a bunch of jokes. The effects are done very well. There are cameos that are a pleasant surprise. Elsa Bloodstone is a nice addition to the MCU with a sureness and confidence to her character, she is very good in action/fighting scenes too. I feel Werewolf by Night will be a nice bridge for whatever else they have planned for the future.
In the End: Werewolf by Night tells a focused story that doesn't overstay its welcome and has fun experimenting with the visual look of an MCU chapter.