idobi Votes: C+ – Sherin Nicole | B- – Alex Bear
It's Valentine's season and we're not afraid to say how much we adore a good rom-com. Alas, a good one has been hard to find lately. Perhaps the tropes are overdone, or maybe falling in love with love isn't what it used to be, or instead of unexpected chemistry there's been no chemical reaction. Honestly, it's probably the combo platter. That's why we start each new romantic-comedy with hope but also skepticism.
That's how we arrived at Marry Me, the new Universal rommie, currently in theaters and streaming on Peacock. Ready for the set-up? Let's go. Kat Valdez is Jennifer Lopez or Jennifer Lopez is Kat Valdez, either way the analogues are strong. You can grab a J.Lo bio and you'll have the backstory for Kat. Owen Wilson is also the quintessential Owen Wilson character, only less bumbling and more "please love me." His name is Charlie and Charlie's neediness is especially frustrating for his daughter Lou (Chloe Coleman). However, his math students at the local middle school love him bunches.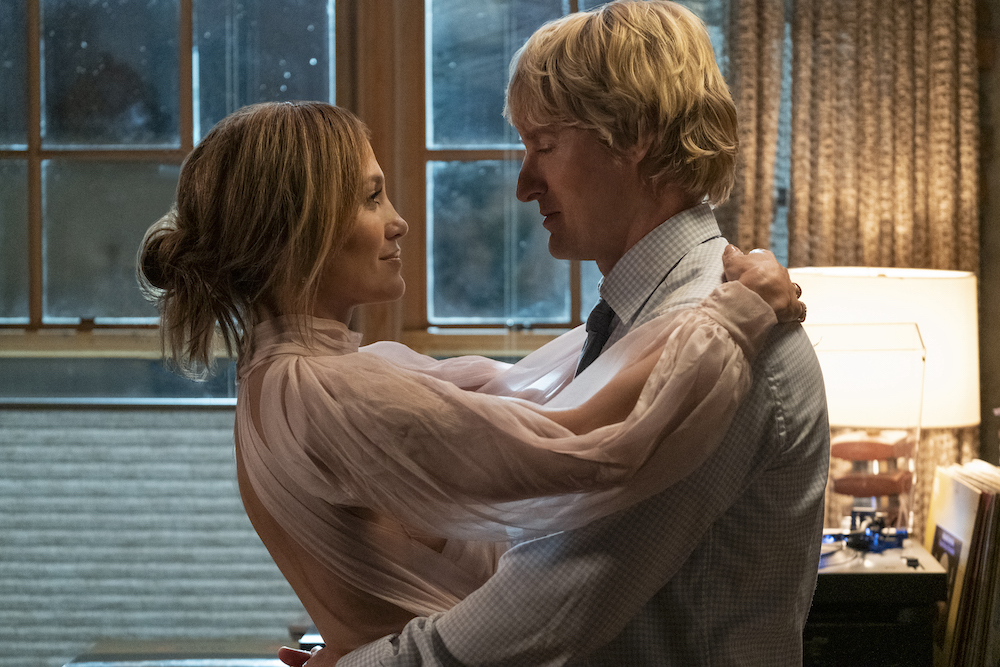 And then one night, Kat's fiancé Bastian (Maluma) turns out to be a philanderer (don't you love old words?) and she decides to marry the first dude she sees, at a live concert, looking fabulous with 20 million people watching, tears in her eyes, and disappointment making her loopy. Even loopier, Charlie says, "Yes." Well he says something more like, "Well, okay" but you're here.
Marry Me is light and fun but there's not a lot more you can say about it. It's packed full of all the rom-com tropes you'd expect, with some spectacle-driven performances from J.Lo and Maluma sprinkled in. The music is nice and the performances are warm-n-fuzzy and you'll like what you're seeing while you're seeing it, but you're not likely to reup for another viewing. It's all very sweet but there's no sizzle. Which means you'll enjoy the ride even if there aren't any surprises along the way, thanks in part to the solid chemistry between J.Lo and Owen Wilson. Their characters bounce off well as total opposites—you know what they say about opposites, right?
And there you have it, Marry Me is a sugary cocktail, best sipped at home with a few of your friends (but it's not likely to get you buzzed).