Basically: Maleficent returns to stir up a cauldron of mayhem, mischief, and magic. 
Allow me to begin by saying: This is the perfect movie for a Disney fan but a horrid movie for the dark cynic that is your writer Philip Jean-Pierre. Before we walk down this lush path of perverse fairies and glitter, let me give you the backstory. Maleficent: The Mistress of Evil takes place five years after Maleficent. Maleficent (Angelina Jolie) has settled into her role as the protector of the Moors. Honestly, were it not for the fact that humans are trash (#NotAllHumans), she would have lived a happy and quiet fae-life. And that life definitely would not involve the tormenting of humans while cursing babies (because cursing babies is wrong).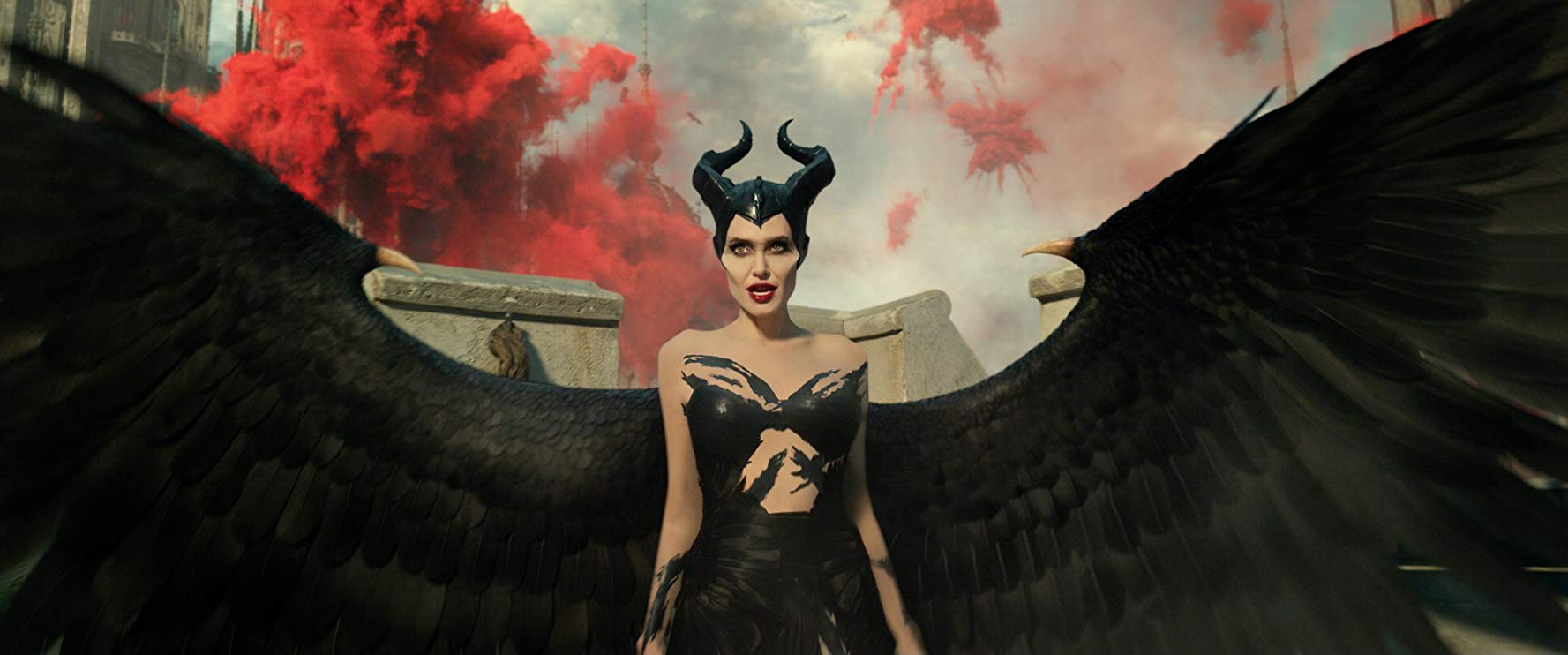 Photo courtesy of Disney - © 2019 Disney Enterprises, Inc.
Meanwhile in the kingdom, Prince Phillip (Harris Dickinson) proposes to Aurora (Ellen Fanning) and she accepts. However, even though this is a Disney movie, the happy ending does not come fast or easy. Enter Queen Ingrith (Michelle Pfeiffer), Phillip's mother who has bigger issues than just learning to cut the apron strings.
As you may have guessed, I am not the audience for this movie. That said, I found myself enjoying it. Two of the best things about Maleficent: Mistress of Evil are the performances from Jolie and Pfeiffer, both of whom seem to channel Keyser Söze from The Usual Suspects. From wardrobe to attitude, both women portray the classically inappropriate fun and fantastical villainy that has become a trademark of the Disney brand.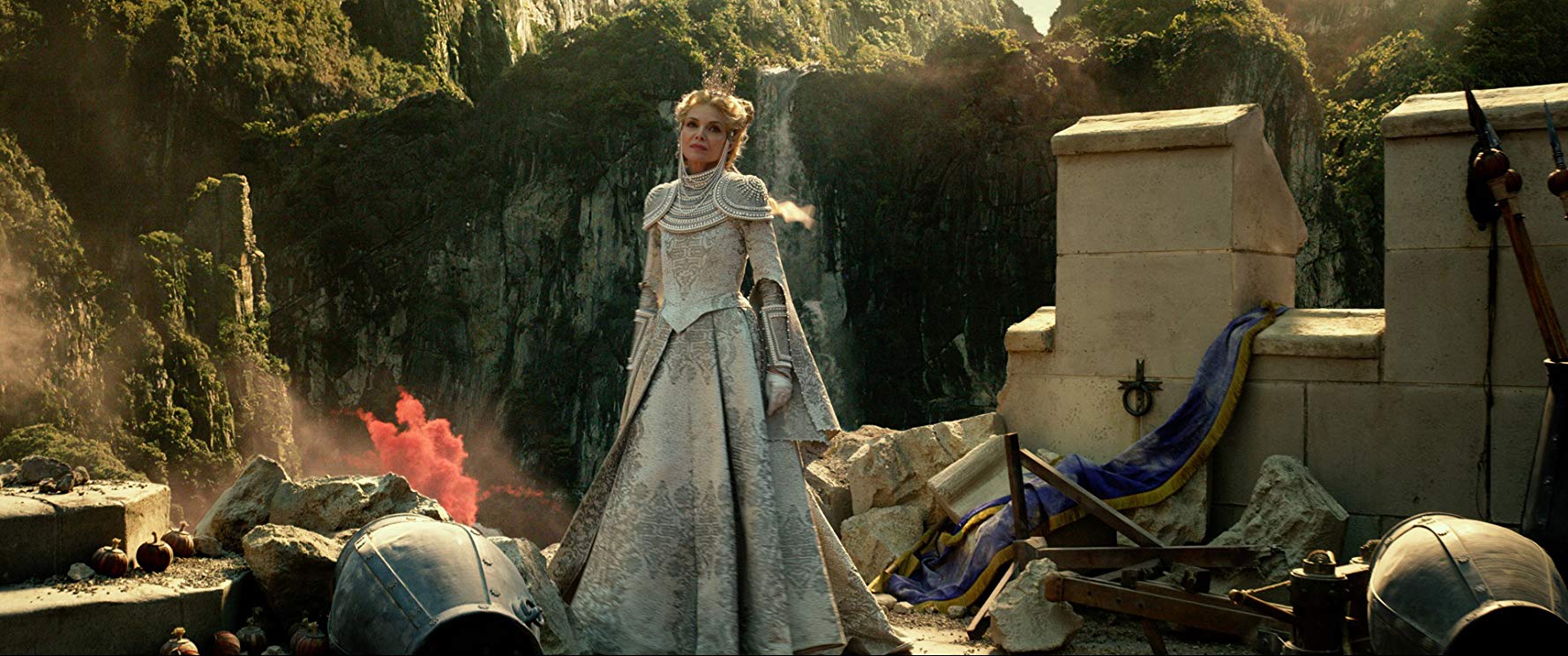 Photo courtesy of Disney - © 2019 Disney Enterprises, Inc.
With heavy-hitters like Jolie and Pfeiffer it was challenging for many of the other stars to truly shine. Some of the more endearing standouts were: King John (Robert Lindsay), Prince Phillip's father who is a good ruler and wants nothing but the best for everyone; Diaval (Sam Riley) the dutiful majordomo to Maleficent; and the poorly-used Conall (Chiwetel Ejiofor) in a surprising role (for the sake of avoiding spoilers, I will say no more). 
I found this movie fun and visually stunning. And despite being billed as a dark fantasy, Maleficent: Mistress of Evil sticks to its PG-13 rating. (I wanted darker but let's blame that on me being in the Halloween spirit.) After all, Disney is all about happy endings, and who doesn't love a happy ending?
In the End: Maleficent: Mistress of Evil is a fun romp from a surprising cast that will not disappoint fans who love the Maleficent franchise.