Basically: A woman creates a new artificial life-form as a toy for her orphaned niece…and bad things ensue.
Usually, movies released in January aren't the best. It's a time when studios put out all the stuff that isn't really popping. (This, of course, doesn't count the big awards films that are widely released after their NYC and LA runs.) So I went into M3GAN thinking it would be trash and a weak new version of Child's Play (the original). Yet, my trill believers, it's far, far from trash; it's wild good. Sigh, it's really, really good.
Cady (Violet McGraw) is an eight-year-old girl who loses her parents in a tragic car accident. She's sent to live with her aunt Gemma (Alison Williams), a genius roboticist working for an upstart toy company. After she finds it difficult to connect with her grieving niece—while also needing to wow her boss David (Ronny Chieng)—Gemma gives Cady her work-in-progress project, M3GAN, a robot doll with a learning AGI (Artificial General Intelligence). M3GAN pairs and bonds with Cady to the point where she will do whatever she thinks is necessary to look out for Cady's best interests.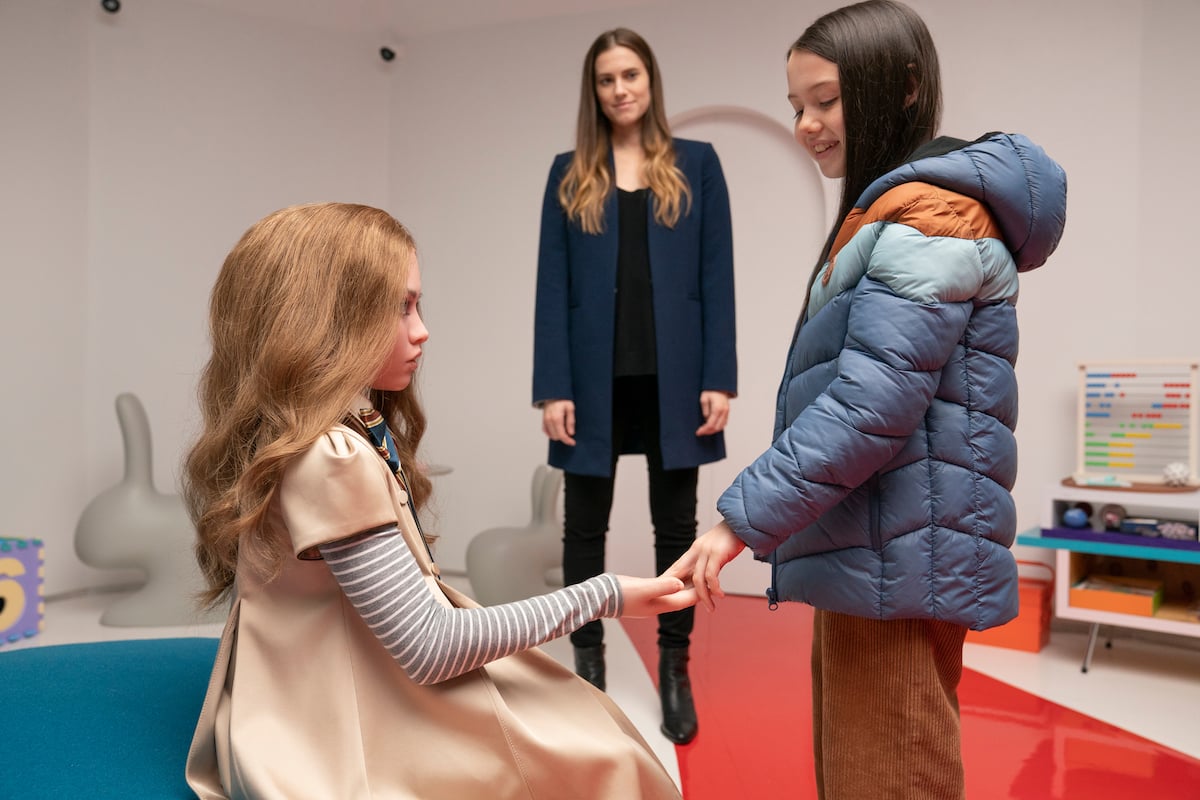 And there we have the hook. You'd think that would mean the standard evil toy/doll trope but instead, the film goes around and mixes it up. At times, M3GAN feels more like satire than a horror movie. While the premise is simple, it does well in asking questions about AI and our relationship with technology, while making some pretty funny jabs at millennial parents.
Produced by James Wan, the king of modern horror franchises, with a script by Akela Cooper, and directed by Gerard Johnstone, the filmmakers along with the cast made a film that really resonates with me. Especially the way Gemma overworks and doesn't pay attention to Cady because she's so wrapped up in her work and tech. It's rare to see a woman tech person portrayed in pop culture. Ronny Chieng's performance of the terrible tech bro CEO is a delight and brings some of the best laughs of the whole film. And McGraw is very believable, especially with M3GAN, who's physically portrayed by Amie Donald and voiced by Jenna Davis.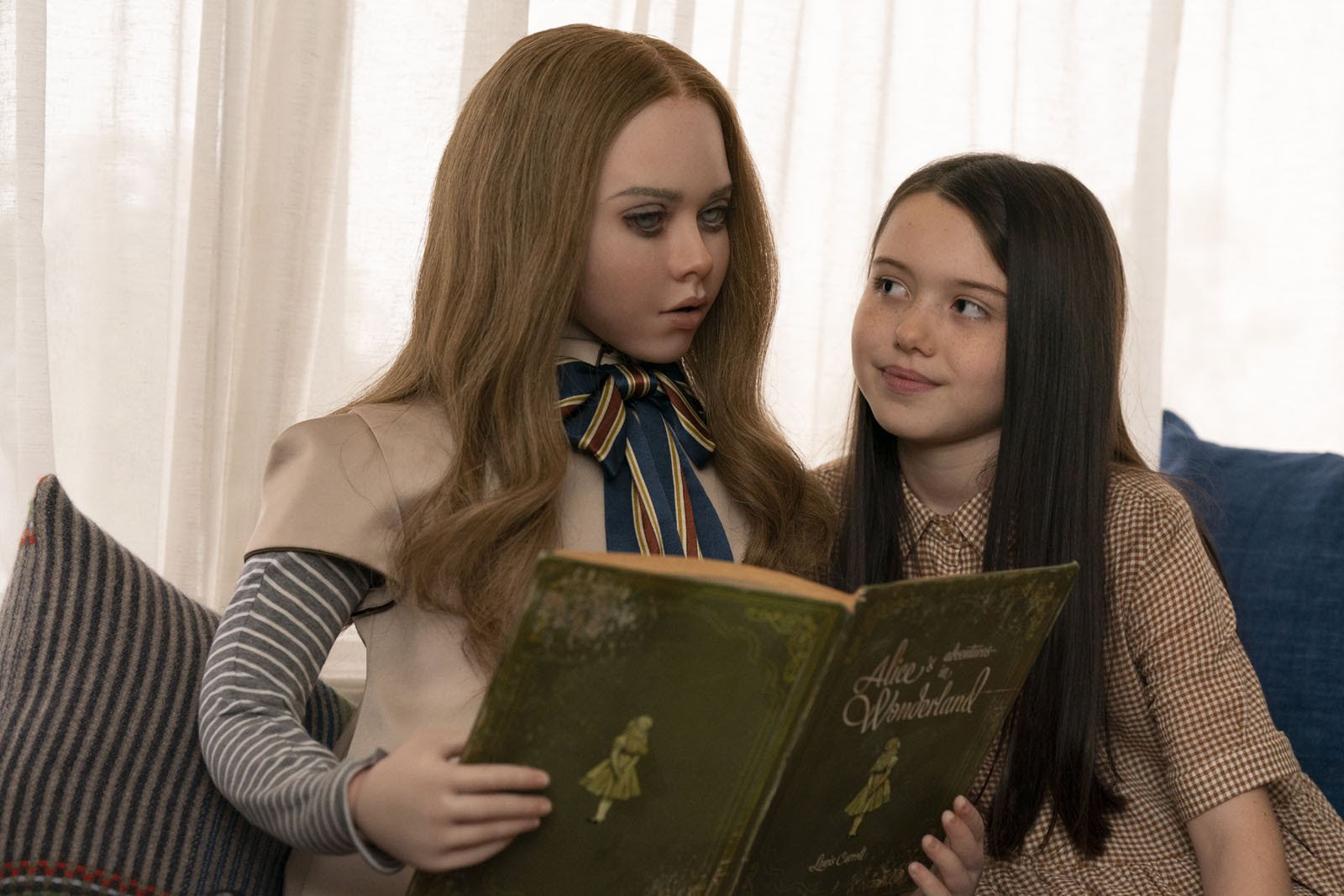 Along with visual effects, the physical portrayal adds a nice uncanny valley to the doll that, for me, separates M3GAN from past evil ventriloquist dummies and even the GOAT that is possessed 80s toy Chuckie. There are also a lot of times when you'll probably understand M3GAN's logic more than the other adults; she learns to understand the world around her better and gains sentience. She sees a lot of foolishness and doesn't have time for it. M3GAN is spicy, y'all—she's with the $#!t at all times.
Now I know to stop questioning James Wan's projects and Blumhouse because they deliver more often than not. M3GAN gives me hope that this will be an excellent start to an entertaining franchise.
In the End: Throw away any doubts that this is another tired evil doll movie and go check out the first real banger of 2023, starring the best robot babysitter/friend in the game: M3GAN.