Actually: 7.5
Basically: Anime icon, Lupin III and his crew make the jump to CG animation with a new heist for a new generation. 
As anime fandom becomes mainstream in the United States, there still might be some who don't know Lupin III or how iconic he is in the world of manga & anime. Created by the legendary Monkey Punch in 1967, Lupin III has been in countless anime adaptations, games, live-action films, and more. The franchise is a clear influence on the classic anime series Cowboy Bebop—Spike is a Lupin who fights like Bruce Lee; Jet is Jigen and Faye is Fujiko. Beyond that, Hayao Miyazaki's first film, The Castle of Cagliostro, is a Lupin III story that in many Japanese polls is considered the greatest anime feature film of all time. That's a long legacy, which brings us to this new film Lupin III: The First. Also, the first Lupin III CG/3D animation. For some that is a turnoff, traditionalists tend to want a hand drawn 2D animation—but this might bring in newer fans from the west who are more drawn to CG because of Pixar, Dreamworks, Illumination, and others over the past 20 years.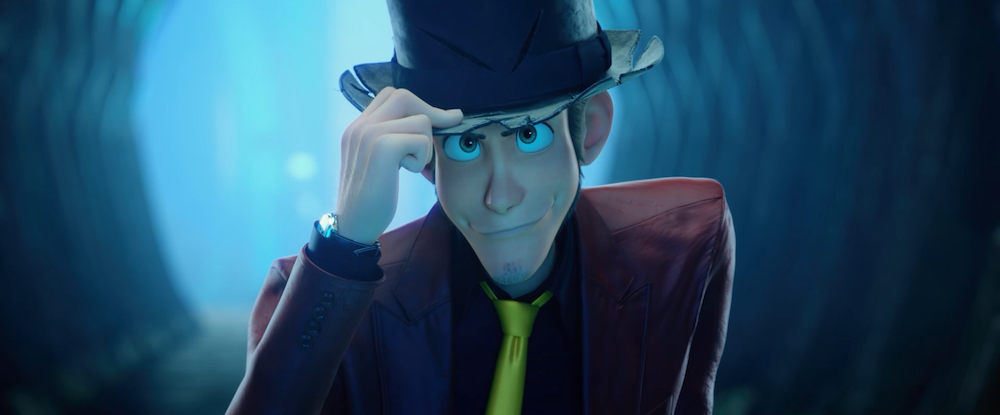 Photo ©️ MONKEY PUNCH / 2019 LUPIN THE 3RD FILM PARTNERS
The film's plot is classic Lupin, featuring a special lost treasure that we see in a flashback, showing how it got lost before leaping back into Lupin's (Tony Oliver) search. His antagonists here are remnants of the Nazi Party who think the treasure is a weapon, while they use a young anthropologist woman to outwit the hero. Lupin starts to figure it all out along with his crew: the cool marksman Jigen (Richard Epcar), the stoic swordsman Goemon (Lex Lang), his rival thief Fujiko Mine (Michelle Ruff), and Inspector Zenigata (Doug Erholtz) — the Interpol agent always on his trail. 
Overall this is a pretty standard Lupin story and it's not too long, you could say it's basically just four episodes of anime season or an OVA put together as a movie. It has some really fun slapstick action sequences that keep you entertained; something you really don't see in most CG movies from the States, but it's not so wild that families can't watch this movie. The filmmakers do use guns—the film takes place in the time when manga/anime came out: The 60s. So, it's one of the only animated features you can watch that has that James Bond feel, with some Italian Job vibes
as well.
Another big standout for this is the music. Lupin III has always had solid jazz soundtracks (again it's a Cowboy Bebop inspiration…) and The First continues this history with really good music that runs all the way through the runtime. It will have you grooving. For fans, when the Lupin III theme song hits, you'll be thrown right into the film instantly—nothing distracting you.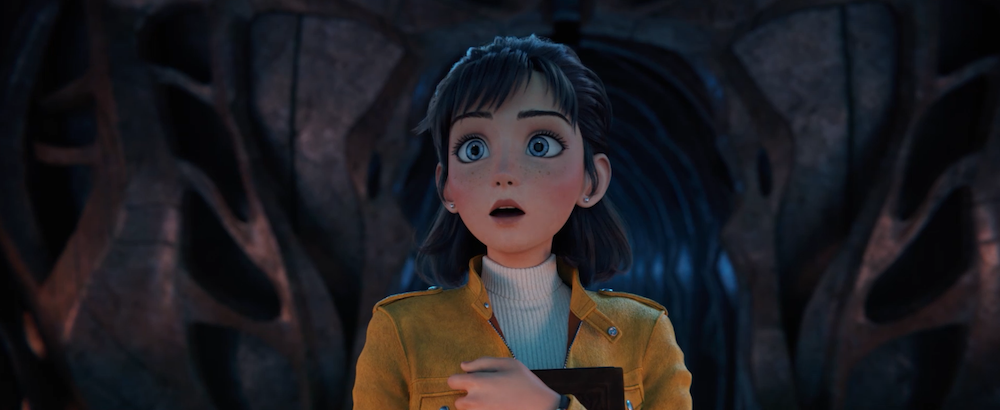 Photo ©️ MONKEY PUNCH / 2019 LUPIN THE 3RD FILM PARTNERS
This is one of those rare times when I watched an anime film dubbed and the original cast (who has been voicing these characters for almost 20 years) is why. If you've watched any Lupin before you'll be beyond comfortable but if this is your first time watching it feels right. You'll hear voice actors so at home with these characters that even as a die-hard anime watcher the dub is excellent. 
The look of the film is great but not completely amazing…yet it doesn't need to be since it keeps a familiar look and aesthetic while adding things like lighting effects and textures right down to strands of hair. Overall the companies TMS and Marza did a great job but, now that they've done it once, I'd like to see them get a sequel to really push what they can do with the visuals. 
In the End: Lupin III: The First is a great movie for old fans of Lupin and a great introduction to the storied franchise that would make the creator, Monkey Punch, proud.