Actually: 6.5
Basically: A Hallmark movie mixed with the forgettable drama
Seven Pounds.
Going into the theater I really had no idea what kind of movie Last Christmas was, only that it stars Emilia Clarke and Henry Golding. Okay, now, these are two pretty people whose pairing could make for a decent romantic comedy…but I don't know if that is what we got. 
This little tale follows a young Londoner named Kate (Emilia Clarke), a down-on-her-luck screw-up who doesn't care about the world. She works as a sales-elf in a Christmas themed retail store, for a boss simply called Santa (Michelle Yeoh). There she meets a very positive young man, Tom (Henry Golding), who takes it upon himself to show Kate a new way to see things during the holiday season.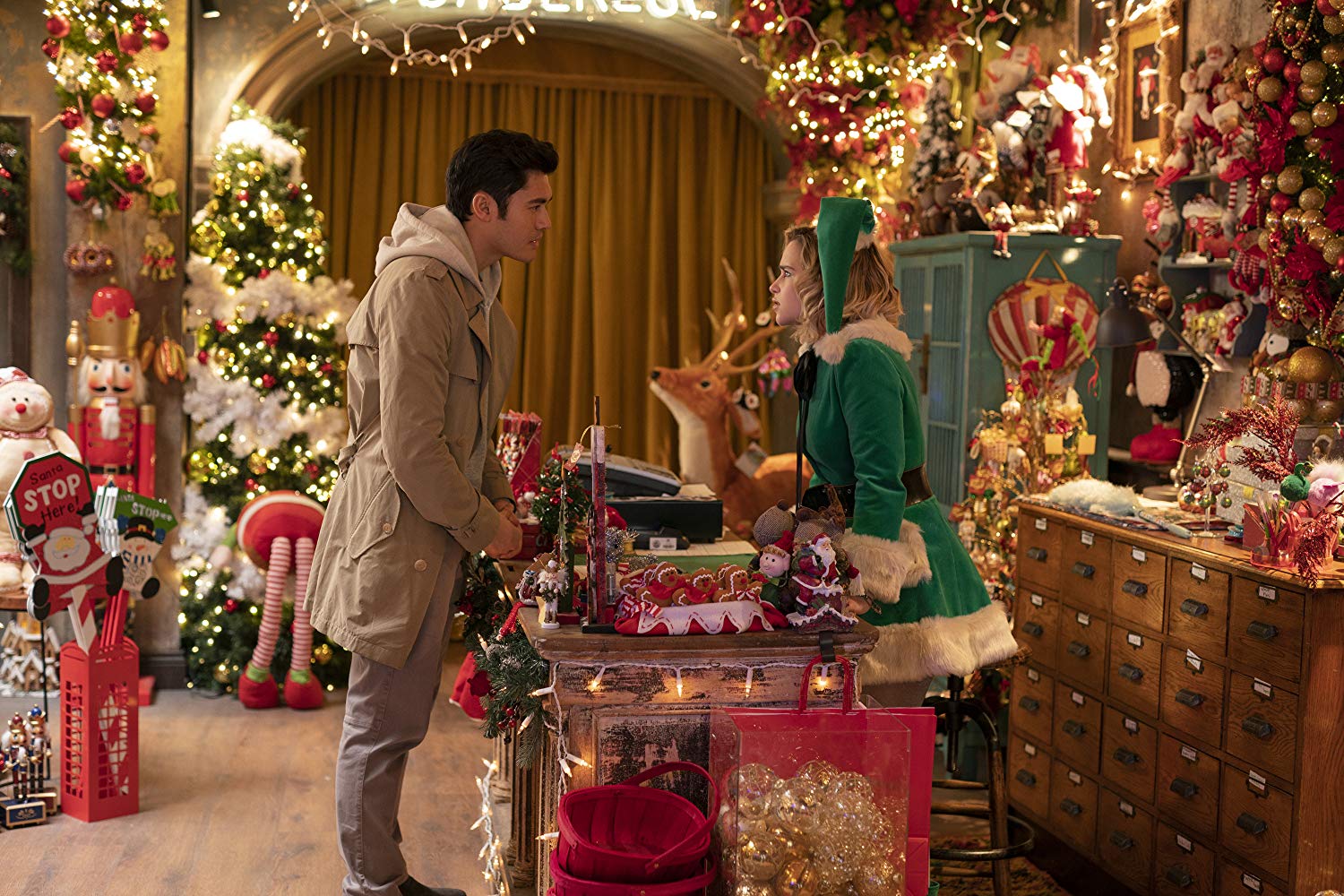 Photo credit: Jonathan Prime/Uni - © A Universal Release. © 2019 Universal Studios
As she starts to fall for Tom and follow his lead, she takes time to connect with the people in her life instead of being selfish. For the most part the film handles this pretty well, the two leads are cute together and Clarke is good at playing a character who, honestly, has the attributes of a male lead in a rom-com from fifteen to twenty years ago. I say that because our main character has a serious amount of arrested development—she refuses to grow up due to things in her past that scared her—and all the characters around her comment on this fact. 
With her friends transitioning to a new stage in life, our hero needs a jump start to catch up. If this were a male protagonist in a past rom-com, he'd meet a manic pixie dream girl to show him the best way to live life. Here Golding does well as Clarke's Manic Pixie Dream Boy—he might not check all the boxes but he still fits that stereotype all the same.
For many, Last Christmas will be bad—but it simply doesn't completely know what it wants to be. It seems to be using the rom-com structure to do something different with the holiday genre. There's a point where it feels more like A Christmas Carol than two characters' first kiss.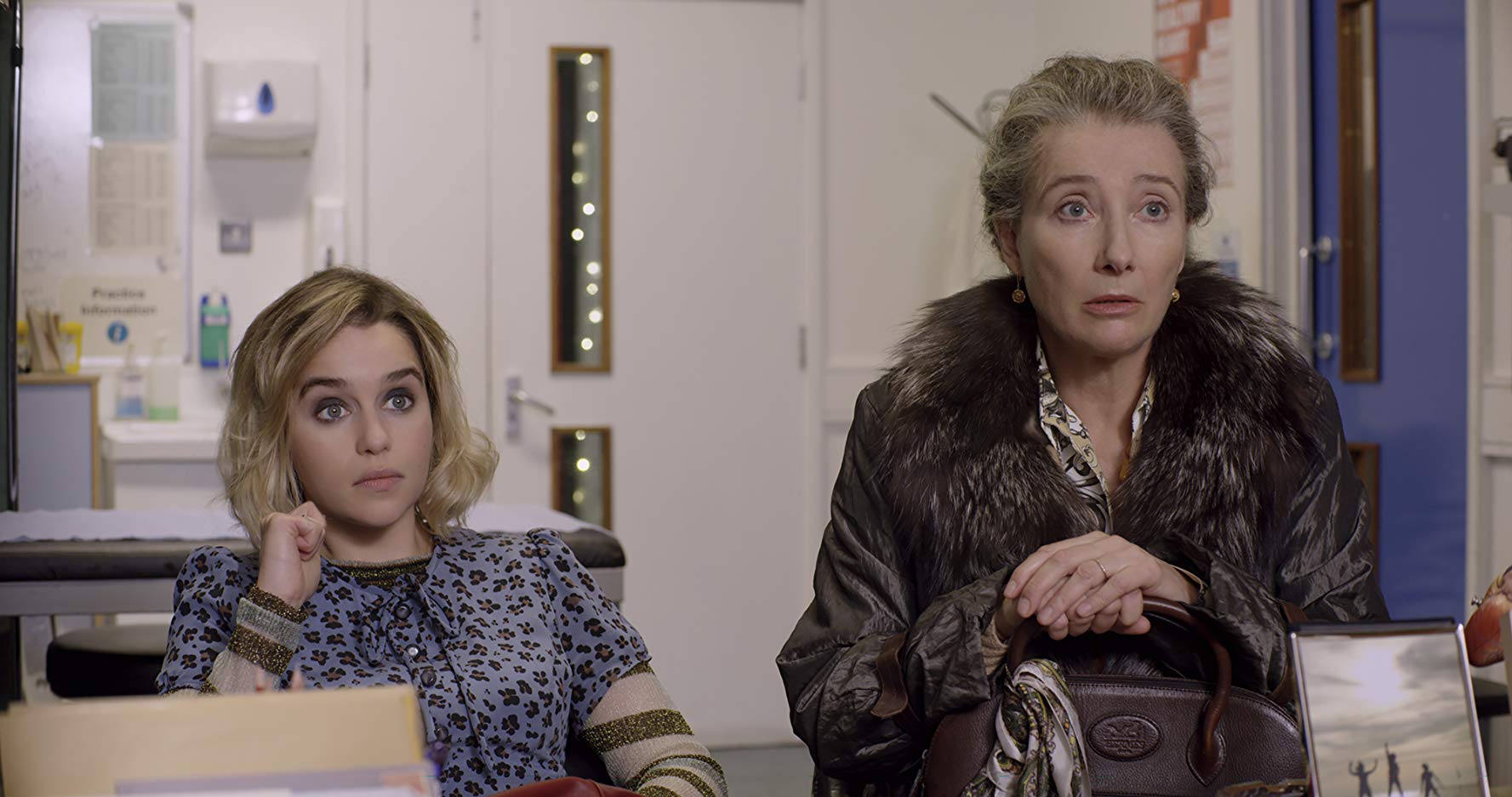 Photo credit: Jonathan Prime/Uni - © A Universal Release. © 2019 Universal Studios
One thing I haven't talked about is that Last Christmas is named after and thematically connected to the music of George Michael, who passed away three years ago on Christmas Day. I found it quite sweet to make a holiday movie influenced by his music and his Christmas song, also titled "Last Christmas". 
The performances are pretty solid. No one is out here shooting for awards but Emma Thompson has a ball hamming it up on screen as Kate's mother Adelia. The movie also tries to deal with issues of homelessness, immigration, and Brexit (but not enough for them to be considered serious themes). 
In the End: Last Christmas is a pretty passable holiday movie but I don't know if you need to run to the theater to see it. It might've been better served as a streaming release.