Review by Drew Bittner
Basically: Kingsman agent Eggsy faces an all-new threat in the form of bubbly, retro drug czar Poppy. Meanwhile, his former mentor is back (or is he?).
Kingsman: The Golden Circle starts off with Kingsman agent Eggsy (Taron Egerton) attacked by an old enemy in a blazing car battle that runs through London. Although Eggsy narrowly survives, the enemy accomplishes his mission regardless…
…and less than a day later, Kingsman, its agents, and all of its hidden bases are wiped off the face of the Earth by Poppy (Julianne Moore). She's a drug dealing multi-billionaire, hiding in a lair that looks like a 1950s small town hidden in the jungle. Poppy is CEO of The Golden Circle—a cultish group that's developing as the rival to Kingsman—and Poppy has very big plans, involving contaminated drugs, a hostage scheme, and getting what she considers to be her overdue time in the limelight.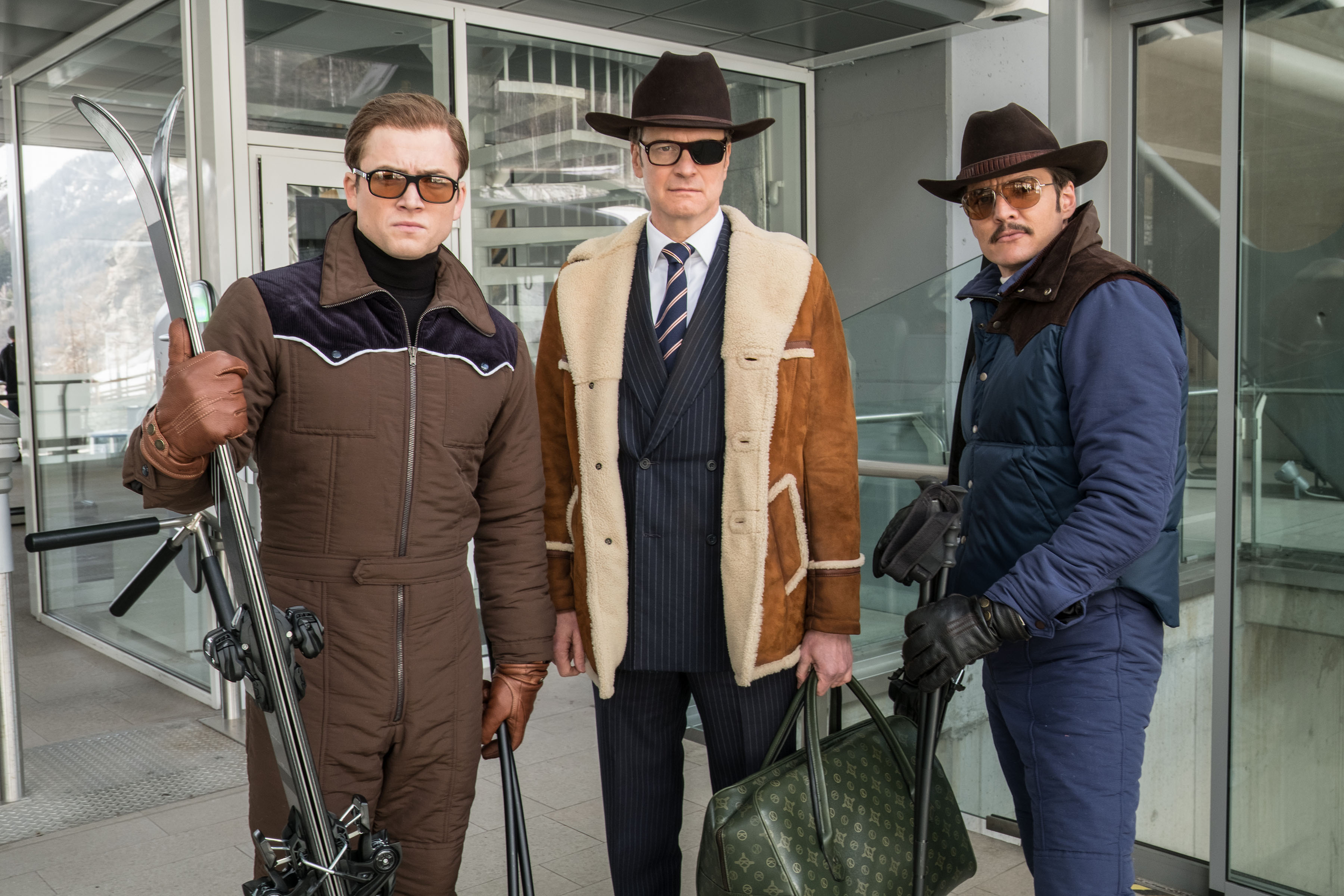 All that stands in her way is Eggsy, Merlin (Mark Strong), some very improbable American allies…and a resurrected but erratic Harry Hart (Colin Firth) (that's not a spoiler, it's in the trailer).
Matthew Vaughn brings back the old team for this second round of KINGSMAN, pitting his heroes against a bubbly, perky psychopath, her minions, and a bionic rogue everyone we all thought was dead already. Even with help from Statesman, the American counterpart to Kingsman, it's going to be one tough fight. Tequila (Channing Tatum) makes a strong showing in what turns out to be a cameo, but might lead to more in Kingsman 3. So it's Whiskey (Pedro Pascal from Narcos), Statesman's top agent, who teams up with Eggsy to orchestrate a mission filled with eye-popping action. Poppy's plan comes with a doomsday countdown, meaning our characters are on the clock. Worse, they all find reasons not to trust one another.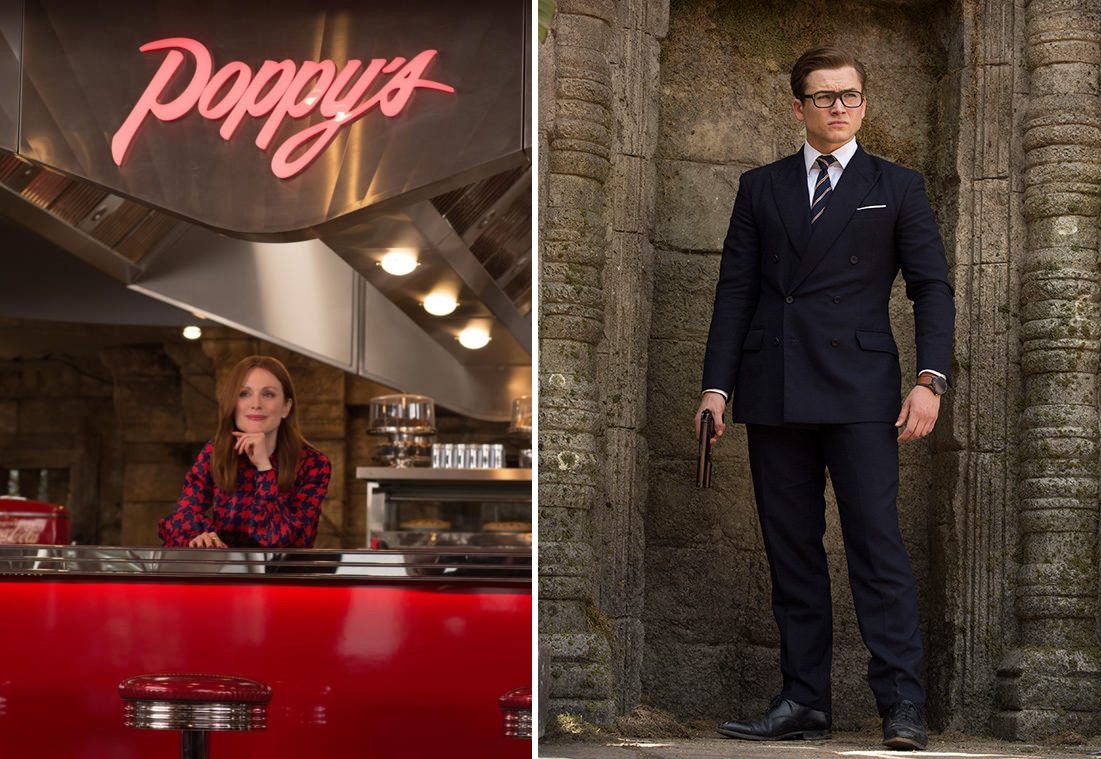 The elements from KINGSMAN are back—bits of screwball comedy juxtaposed with a staggering world-threatening crisis (in this case, exacerbated by political machinations)—and while it all sounds strong, it feels like less than the sum of its parts. Even with clever supporting work from Elton John (as himself), Poppy Delevingne, and Sophie Cookson (reprising her role as Roxy from the first movie), counterbalanced with highly kinetic fight scenes in a cabin and in Poppy's retro-diner/murder palace, the movie doesn't quite reach orbit. One thing for sure, it's a film you might find yourself spending an hour dissecting with your friends afterward (that's what I did).
In the end: You might like the sequel more if you didn't see the first one, but if kinetic fight scenes and campy characters are your game you'll find what you're looking for in Kingsman: The Golden Circle.