Grade: A
Basically: The origin story of two tennis superstars through the lens of their quirky father. 
I think the Fresh Prince finally got one here, people. After long years of attempts to win a best actor award, that Oscar has evaded him. Pursuit of Happyness: Naw. Seven Pounds: NOPE! Concussion: Not today, fammo! But here we have King Richard, a new entry that sees Will Smith playing Richard Williams, the father of Venus and Serena AKA two of the greatest tennis players and athletes in the world. 
King Richard shows the family's journey to getting Serena and Venus into the professional tennis world. Aunjanue Ellis plays Oracene, the girls' mother. I want to spotlight Ellis as a lot of the press and marketing will go to Smith. But, much like in the real-life story, their mother is just as important. And Ellis gives just as good of a performance. Both Smith and Ellis work at a high level to bring you into early 90s Compton, California. You see Richard take his daughters out each day to train in the local tennis court surrounded by gangbangers and all the things you either remember or saw through the films and music videos of that period. Richard's determination and dedication to his plan for the girls teeters on stubborn for some and may seem crazy to others. And while Smith is acting his ass off, his overwhelming charisma puts a sheen on Richard Williams that he didn't have in real life, at least from onlookers watching on TV interviews.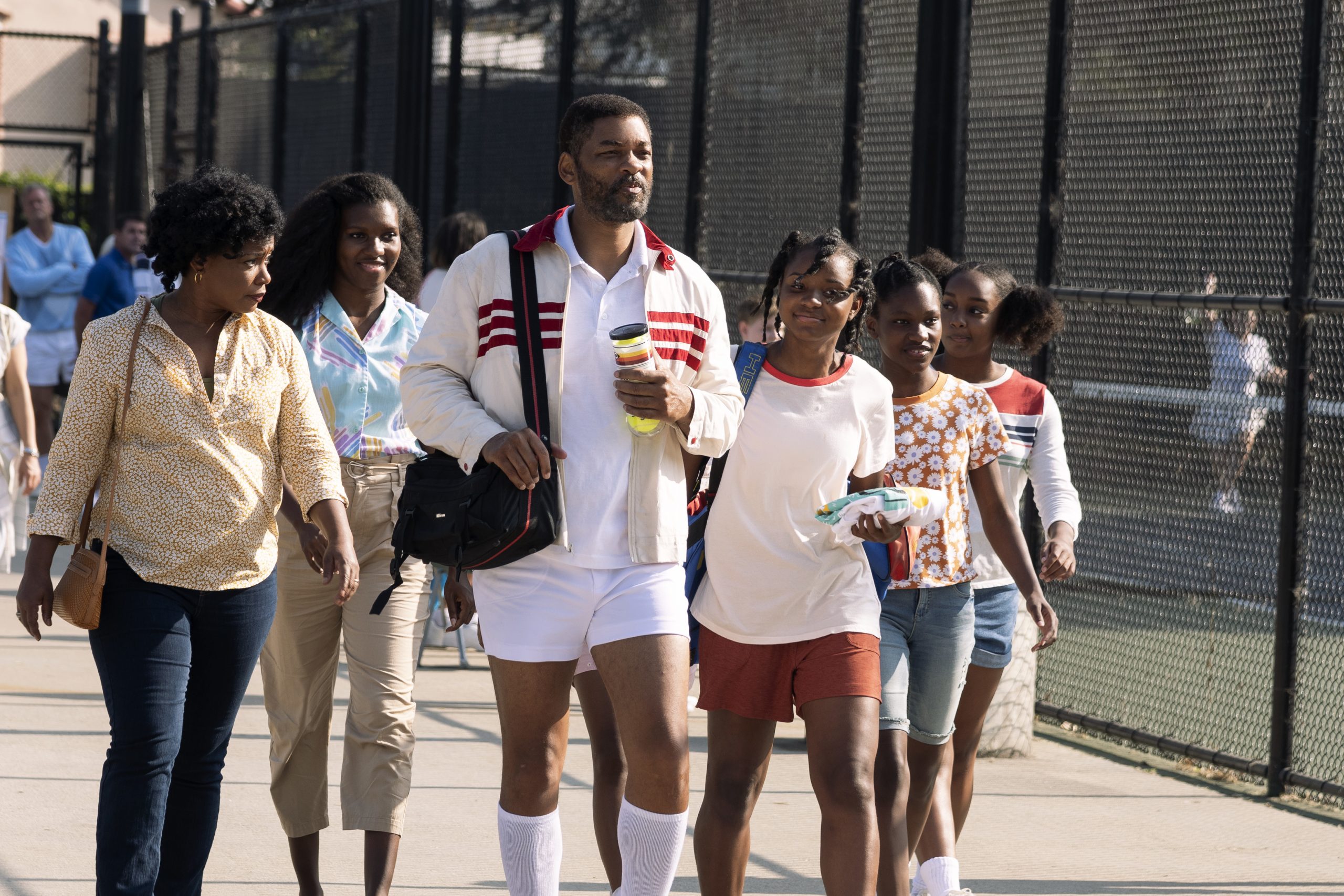 Photo: Warner Bros.
I have to say, if you're a big Serena stan you're not going to get a ton about her. Her real ascent happens in the 2000s, after the movie is set. Demi Singleton plays young Serena and does a fantastic job as the little sister who is also very talented but has to take the backseat to Venus. It's frustrating to see but it makes sense and gives a good B plot arc for Ellis' character, as she spends more time with Serena. 
This film, though, is very much an origin story for Venus Williams—which I think is needed. A lot of people, especially those who are younger, don't really know just how amazing Venus is and what she accomplished. Back then, in terms of Black folks breaking into super white sports, it was only really Venus and Tiger at the top. Saniyya Sidney plays young Venus with pure glowing potential. You can see the weight of the world on her shoulders and also the same determination in Venus as you see in Richard.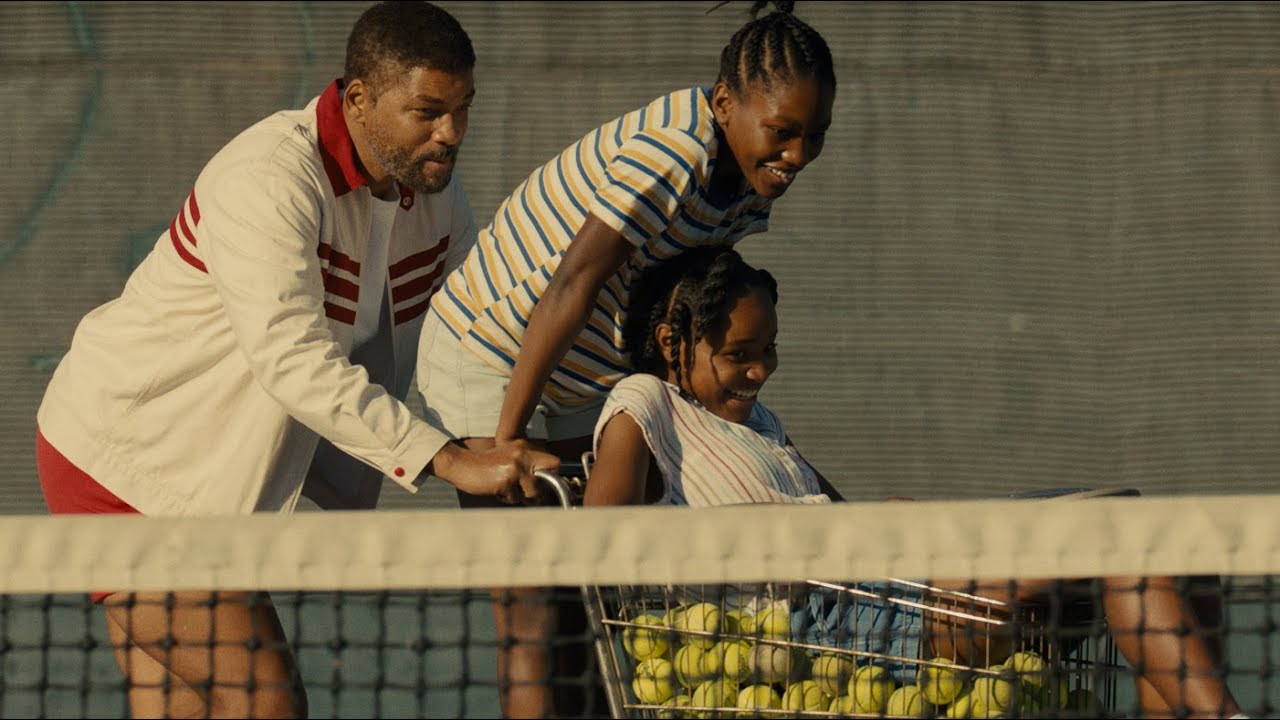 Photo: Warner Bros.
Tony Goldwyn as coach Paul Cohen and Jon Bernthal as coach Rick Macci both play really good foils for Smith's Richard. They each have different displays of confidence yet are broken down by Richard's will (no pun intended). 
When it comes to the filmmaking, King Richard looks good. It kind of reminds you of how films looked back in the 90s (through the clouds of nostalgia). It helps set the mood. Also, the warmth of the film's color helps too. It feels hazy at times, like LA and later on like Florida. Overall, director Reinaldo Marcus Green does a solid job without adding anything too showy to let you know a DIRECTOR IS BEHIND THE CAMERA. It's very much a well-done piece of filmmaking. 
In the End: King Richard is a fantastic film that balances great family drama with an inspiring sports biopic. One of my favorites of the year.