Basically: The folks at Disney made a cinematic Ben & Jerry's pint of one half The African Queen and one half 1999's The Mummy. 
It's a wonder that after close to 20 years Disney has [in The Rock's voice] FINALLY made another movie based on a ride that is as fun and good as the first Pirates of the Caribbean. I was starting to lose faith and I think the Mouse did as well as they pivoted to remakes of their classics and buying up Marvel and Lucasfilm. But leave it to Dwayne Johnson and Emily Blunt to really turn it around with Jungle Cruise. 
Set during WWI, Jungle Cruise follows Dr. Lily Houghton (Blunt), an adventure-seeking academic in the style of Indiana Jones. She decides to search for a legendary mythic tree in the Amazon jungle that could change the face of medicine. She takes her aristocratic younger brother McGregor Houghton (Jack Whitehall) along for the ride as her assistant (and way into the male-only world of academia). Lily wants to make a medicine that could heal the whole world of any illness.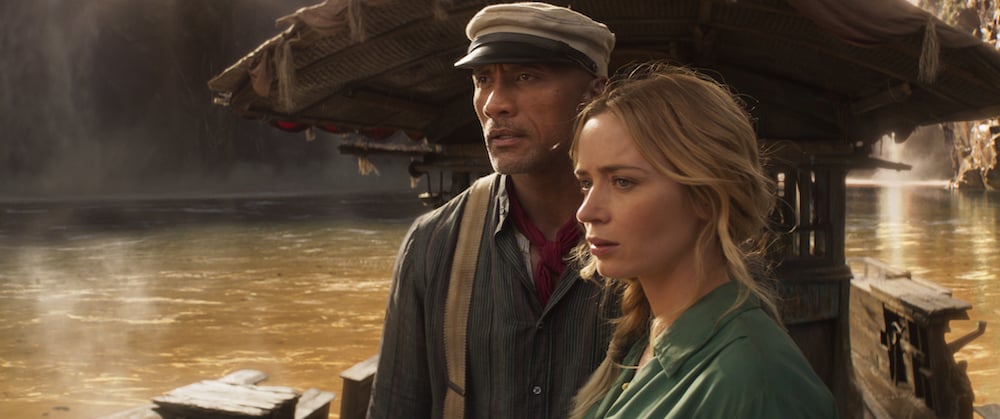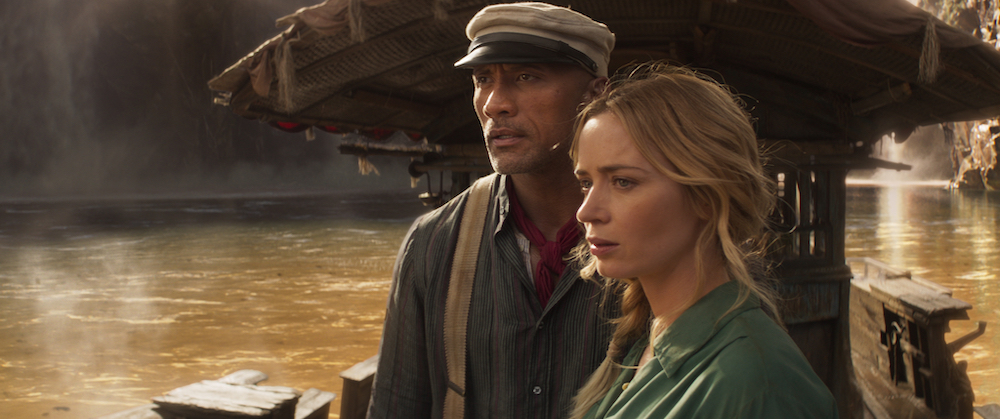 Photo 

©

 2021 Disney Enterprises, Inc.
In the Amazon, she meets skipper Frank Wolff (Johnson) and hires him and his steamboat to go deep down the Amazon river to find this tree. During this venture, they are chased by Prince Joachim (Jesse Plemons) of Germany who is also looking for this tree for his own ends and riches. Things get more fantastical the deeper they go on their journey with twists and turns that are reminiscent of the theme park ride it's named after. 
Jungle Cruise is just a big ball of fun. Johnson and Blunt are both so likable it's easy to get into their moonlighting-like dynamic even if the chemistry isn't totally there in a romantic tension sense. Meanwhile Plemons seems to be having a ton of fun playing such an over-the-top villain. For a guy who has been a lot of different antagonists, he has a range in how different each one is. Édgar Ramírez also does a great job as Aguirre, the other main antagonist. He has a good presence on screen and I like the fact that his character speaks Spanish and they don't tell you what he's saying a lot of the time.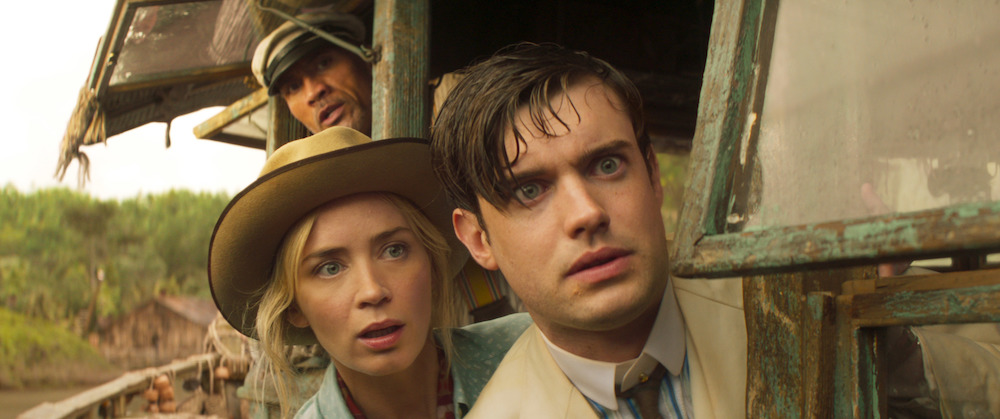 Photo 

©

 2021 Disney Enterprises, Inc.
Most of the set pieces work. I watched Jungle Cruise on my TV versus the theater and I didn't feel like I lost any of the entertainment but I do think it would work very well on the big screen. It's a really old-school-style film with a nice big roaring score that pulls out the right type of emotions from you. I do wish the movie had a few more practical effects than CG—there is a lot of CG where you know people were acting with nothing, a ball, or a guy in a green suit. That might just be the way things are now with special effects but, because so much of the film feels like an older era, I wish there was a bit more real stuff there. 
Overall Jaume Collet-Serra might've found his real niche with Jungle Cruise as a director after making a ton of forgettable Liam Neeson action movies. He has something special here with big spectacle pictures. 
In the End: Jungle Cruise is a really big fun movie and I think the first one we've had in a while that isn't part of another franchise. It's just a good time for two hours to sit back and enjoy this summer.