Basically: Two friends grow apart, because of life and success, but they reconnect when one goes through a very public crisis.
Here we are at the end of the JEEN-YUHS documentary cycle and, so far, Kanye hasn't made any loud statements post-Donda 2's listening event. In Act 3: Awakening, we reach a point in Kanye's life that many people go through. As Kanye excels in this career—winning Grammys for his first album and then teaming up with producer Jon Brion to cook up an even better second album*—Coodie has his first child. These changes often cause people to grow apart as life pulls them in different directions. You can hear Coodie's sadness over the distance between him and Kanye even as those close to the rapper still talk to and work with him on their own projects, like his mother, Donda.
The saddest part of Awakening is Donda's passing. Some of us heard what happened to her through the media. But this is one of the few times we get to hear about it from Coodie, a person who really knew her and Kanye. The film communicates their feelings so many more can understand their loss.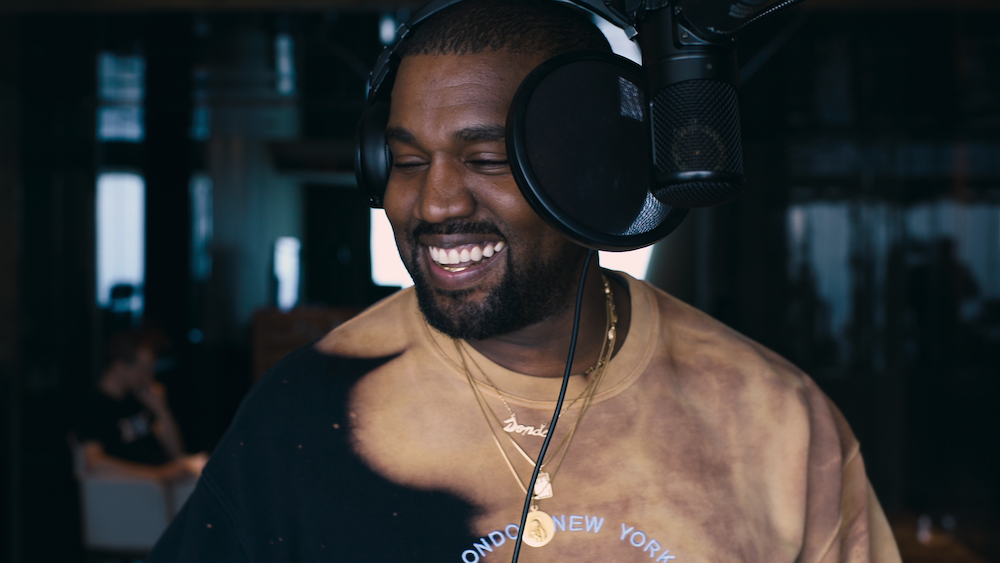 After this point, through his voice-over, Coodie becomes very relatable to those who once rocked with Kanye before stopping as he got older. Many of us have our views on Kanye's activities for the last decade or so, but it's interesting to see a person who knows him so well say something like: "I know Kanye, but I don't know Yeezy." This is where I find Awakening very endearing because, even though it's about the divisive version of Kanye West, it becomes about one friend worrying about the other friend. This might not change many folks' minds on the current era of Kanye or Ye but Coodie gives a different viewpoint on his actions, mercurial changes, and mental state. You get to see some of those ugly moments again yet, from here, you know Coodie saw his friend do a terrible campaign speech—talking about how he asked his wife to have an abortion—and decided to see if his friend was ok.
I can't talk as much about the music in Act 3: Awakening since it doesn't cover Kanye's other universally praised albums in the same detail as Act 2: Purpose did with College Dropout. So we miss the Graduation period, the 808s period, the My Beautiful Dark Twisted Family period. Instead, Act 3 reconnects around the The Life of Pablo era to last summer's Donda events. I think this act is the weakest one for music fans but, for those interested in Kanye himself, it's worth a watch. Because as My Little Pony says: "Friendship is magic."
In the End: Part 3: Awakening might be a bit of a misnomer, depending on how you feel about Kanye, but it is an excellent story of friendship and reconnecting when times are tough.
—
* I will not debate anyone about this: Late Registration > College Dropout.