Basically: The heart breaks when Beale Street speaks.
I was not ready for If Beale Street Could Talk. It's been decades since I read the novel and author James Baldwin has a way of lovingly eviscerating his readers, allowing us to bleed out on the cold floor of American truths. I did not suspect—even after having seen Moonlight and Medicine for Melancholy—that writer/director Barry Jenkins had the superpower to do the same. I know better now.
This is a story any of us would recognize from Ava Duvernay's 13th, or from social media, or from the lives of friends and family. A black man, a good black man, falsely incarcerated and made to fight for his life as a criminal who has never done anything wrong—other than having the audacity to be black and American at the same time. What makes this story seminal is the point-of-view. The same as the novel, we take this journey from the perspective of our leading lady Tish, played by KiKi Layne in a wrenchingly innocent yet resilient performance. We see our leading man, Fonny, through her eyes and he is beautiful, not only because she sees him that way but because that's how the charming Stephan James plays him.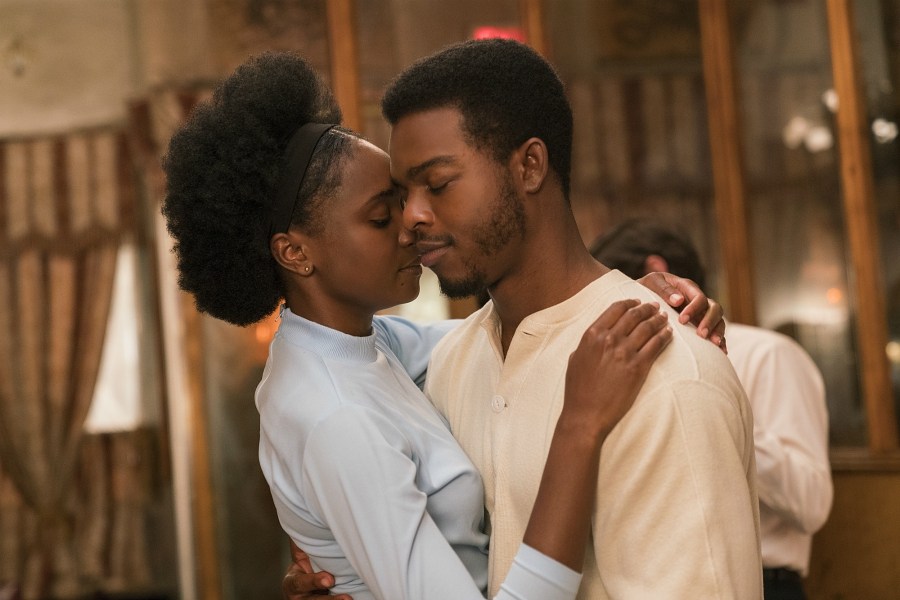 Photo © 2018 Annapurna Releasing, LLC.
Beale Street goes beyond an indictment of American racism. It is also a black-American love story we don't get to see enough of—naive and pure and raw and wounded. Tish and Fonny suffer from the ways in which the world views them. Even in the most simple moments, like looking for an apartment or shopping at the bodega. But they aren't unsupported. Tish's family is grounded and loving and best of all…whole. Matter of fact, any member of her family (her mother Regina King, father Colman Domingo, sister Teyonah Parris) could easily win a best supporting actor award. Regina King should. On the other side of the tree is Fonny's bonfire of a family, played with sharp edges by his mother Aunjanue Ellis, father Michael Beach, and sisters Ebony Obsidian, Dominique Thorne.
A cast like this is a gift. Jenkins does not waste them. Instead, he and cinematographer James Laxton light and shoot them like a dream. Barry Jenkins has created an affecting dreamscape; ephemeral yet all too real. If Beale Street Could Talk is surreal, so much so it throws you off balance while sucking you in. With every agony the characters face, you keep thinking when you wake up they'll all be okay. You feel that way while Daniel (Brian Tyree Henry) tells the story of his incarceration. You hurt right along with Victoria (Emily Rios) as she screams in the wake of remembering her rape. And what is most stunning is the film doesn't discount her, it believes in Victoria as much as it does in Fonny, it gives Daniel as much grace as it gives Tish. This is a difficult thing to do and Barry Jenkins does it well.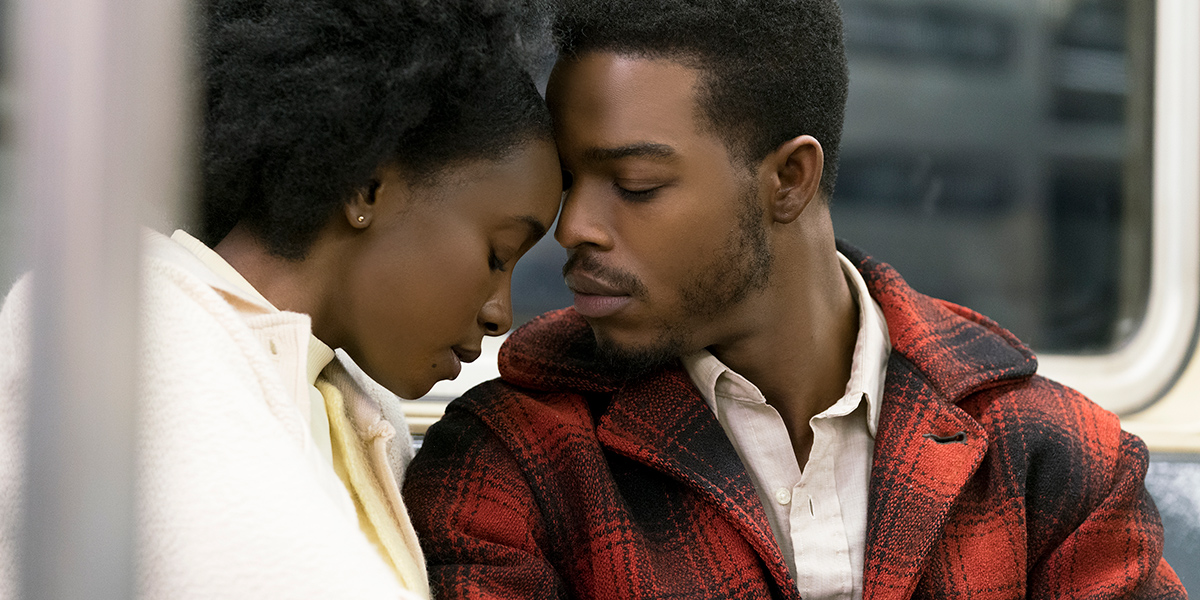 Photo © 2018 Annapurna Releasing, LLC.
I was amazed by how artfully Beale Street reveals the ways in which humans reach for blame, because it gives us a focus outside of our pain. When faced with a problem with no solution, we need to do something with the ache and anger of not being able to do anything. This is true of every character in Beale Street. Their pain threatens to make them impotent but with blame they each take on a kind of power. The ways they each use this power…it's riveting.
Tenderly intense, acerbic, and heartbreaking, If Beale Street Could Talk does everything a James Baldwin novel does. Never flinching from the truth, finding the awkward painful lovely parts of black-American life and slicing them open…without forgetting about our Latin-American cousins. Barry Jenkins has made a true tribute to Baldwin. And that beloved genius, who rarely smiled, just might be nodding his head.
"For Jimmy" appears on screen after the closing moments. That is most definitely true.
In the End: See it. You must.