Grade: B
Basically: Sisterhood is a blanket and it is a blade (and dammit
it's wonderful).
I had no expectations of Hustlers. Not because the cast isn't filled with the kind of women who make you feel the power in every jiggle of your body and bounce of your brain (it is and they do). I was hesitant because I've had "WOMAN POWER" roared into my face too many times over the last year. It has become a disingenuous mantra, full of flat archetypes and clichéd story beats. Please, no more of that, but if Hollywood has any more of the likes of Hustlers then I'll gladly get in line.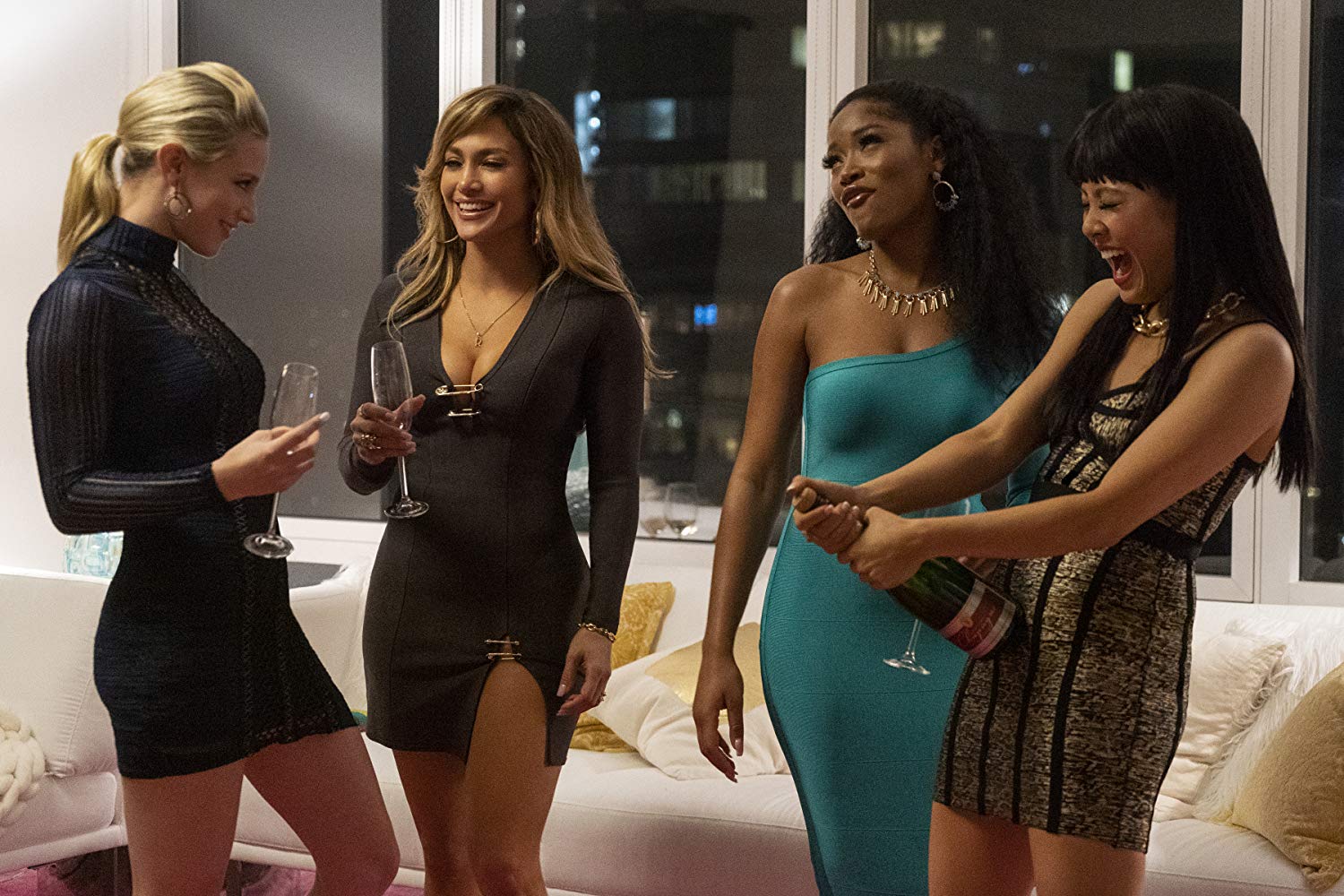 Photo by Courtesy of STXfilms - © Motion Picture Artwork © 2019 STX Financing, LLC. 
This is the story of blue-collar women who punch the clock in the factory of poles and pleasure—they work hard because it's hard work and the grind isn't kind to them. There are as many hands waiting to take their money as there are hands making it rain. Destiny (Constance Wu) is the new girl at the strip club, she knows the job pays well but she hasn't figured it out yet. Dim the lights and cue the spot, Ramona (Jennifer Lopez) is about to take the stage. Destiny is mesmerized by the O.G. stripper and she recognizes an opportunity. Ramona is enchanted, so she takes the newbie in, under the shelter of her fabulous fur coat. 
The two women become inseparable and life is good—Louis Vuitton handbags, Cadillac SUVs, and true sisterhood—until the stock market crash of 2008 hits and all the wealthy clientele is gone. Desperation sets in but when a woman has bills to pay and kids to feed she'll find a way. Good ways, bad ways, become matters of what she's willing to do. The bottomline is, these ladies are in need of a new hustle and they're willing to live dangerously to keep the money raining.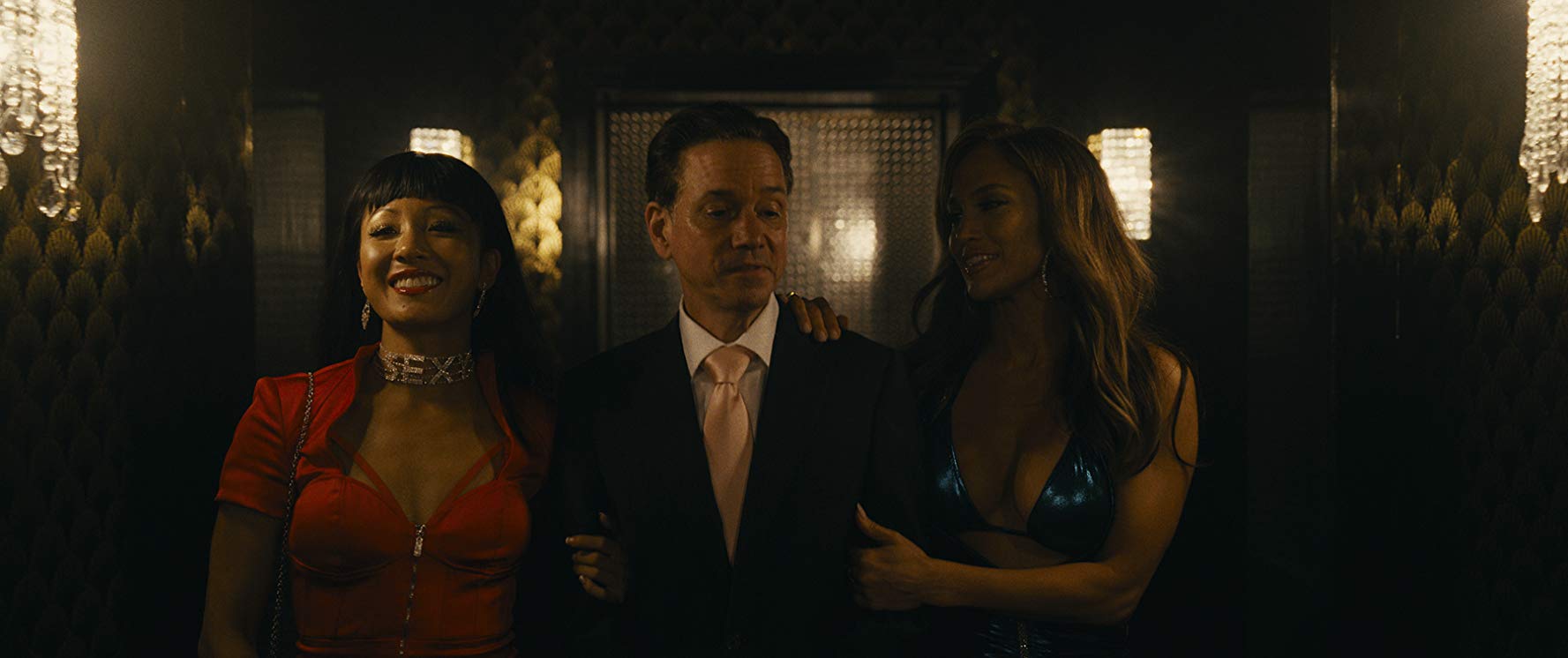 Photo by Courtesy of STXfilms - © Motion Picture Artwork © 2019 STX Financing, LLC. 
Hustlers is refreshing. That sounds corny but it's true. These women are real. They have motivations and flaws. Their upsides balance out their lows. J.Lo and Constance Wu make their friendship tangible, with forehead kisses and moments curled up in each other's laps, but they're not alone. Keke Palmer is a delight as Mercedes "like the car" and Lili Reinhart will give you the giggles as the perpetually nauseous Annabelle. And if you're wondering about Cardi B and Lizzo their extended cameos are soooo very good (and hilarious), as is the appearance by Trace Lysette. To paraphrase Kate Bush, this woman's work, this woman's film, ooooh it's good for us girls.
Can we get an ovation for writer/director Lorene Scafaria (who based the movie on an article by Jessica Pressler). The glory of Hustlers is that it never judges its leads, their careers, or their choices. It gives them to us wholly, showing all of who they are, then leaves us to sort out the rest. This movie isn't pat or tied up prettily, it's struggle and unintended cruelty but it's also gifts under the Christmas tree and hand dancing with your grandma. Yeah, it's complicated and that's what makes Hustlers amazing to watch from lights off to lights up. You should probably see it. I know I'm going to see it again. And I'll be rooting for my girls to win while recognizing that they've done wrong (so very,
very wrong).
In the End: Yes! We love it when women get to be women with a story to tell and that's enough.