Basically: Hiccup and his dragon Toothless face an implacable enemy…but will true love split the two friends when they most need to be united?
In How To Train Your Dragon: The Hidden World, the third installment of the franchise, Hiccup (Jay Baruchel) and Toothless are bringing the fight to dragon trappers. They're joined once again by their friends Astrid (America Ferrera), Snotlout (Jonah Hill), and Ruffnut (Kristen Wiig). But they've made powerful enemies who summon a legendary hunter named Grimmel (F. Murray Abraham) to stop Hiccup once and for all.
Two near-miss encounters spur Hiccup to consider leaving their homeland of Berk. The first is Toothless' discovery of a luminous and pure-white dragon—known as a "Light Fury"—who seems drawn to Toothless but fears and distrusts Hiccup. The second is Grimmel's threat to wreak havoc if Hiccup doesn't turn over Toothless, who is the last Night Fury and "alpha" to their legion of dragons.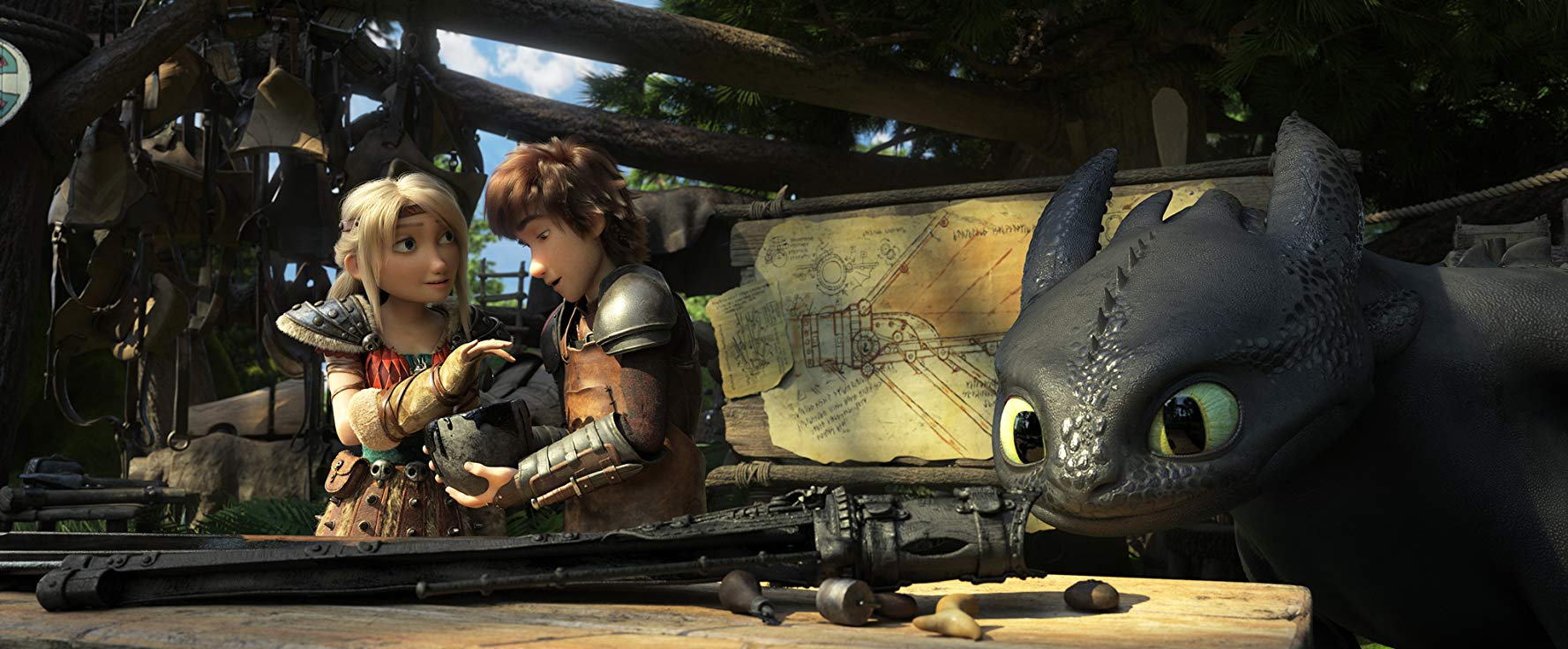 Photo: Universal Pictures 
With Toothless increasingly distracted by the Light Fury, Hiccup must fall back on his own resources if he hopes to save the dragons from Grimmel's wrath. Fortunately Hiccup's father Stoick (Gerard Butler) told him years ago there is a "hidden world" where dragons live apart from humans. Hiccup and his friends set out to find this place…but they do not realize Grimmel and an armada of trappers are in pursuit.
Hiccup completes a heroic character arc in this movie. He conveys the ache of losing a best friend who needs something else, all while discovering his own value. Baruchel's quirky style fits perfectly with a young man who realizes his destiny and the price to achieve it.
Ferrera is delightful as Hiccup's most loyal friend and lieutenant. Astrid is there to give Hiccup advice but also to remind him that he's a goof who is prone to recklessness—which is just what his people need most. Ferrera brings greater warmth to the warrior-woman in this outing which completes her story arc as well.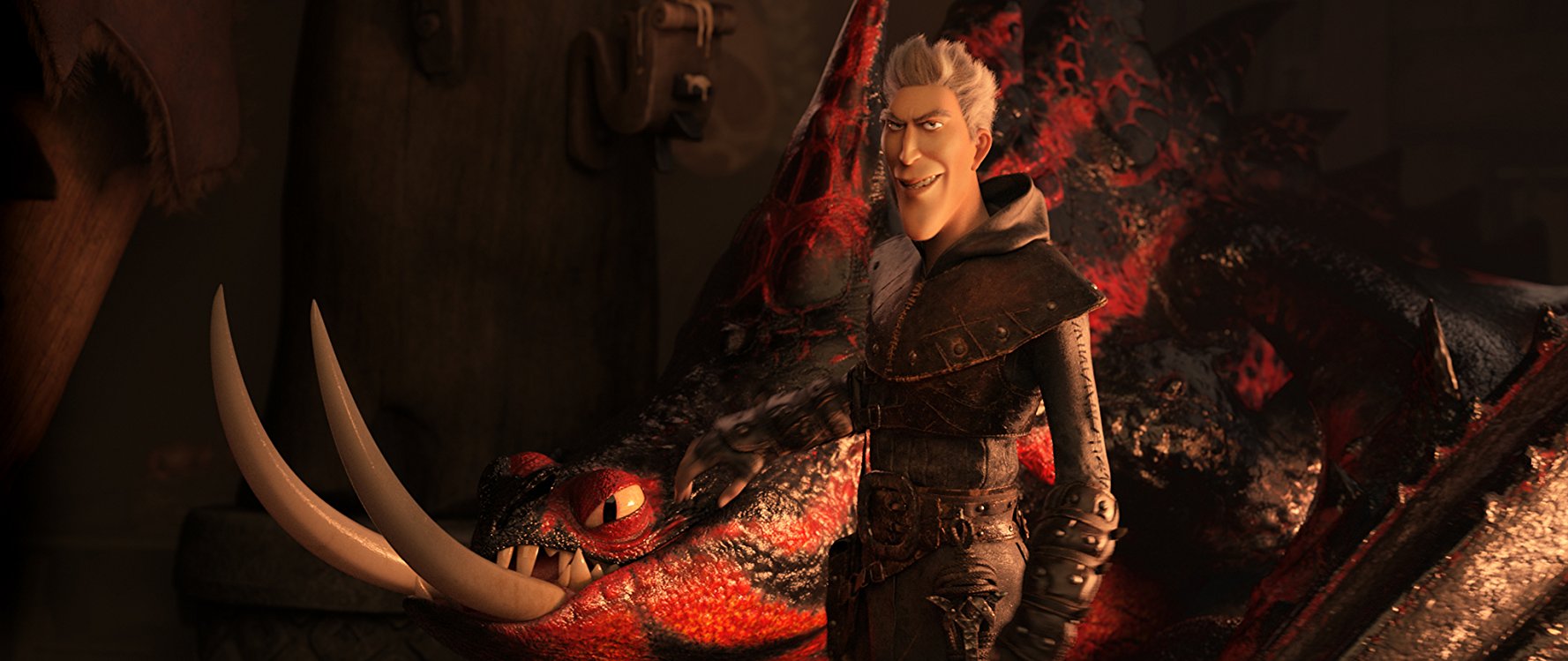 Photo: Universal Pictures 
Abraham has excelled as villains throughout his epic career and he brings all the malice he can to Grimmel. The dragon hunter is a cruel but pragmatic figure, outthinking Hiccup two or three times. Even so, the threat he represents is not so dramatic or awful as to scare little children. And his scene with Kristen Wiig as Ruffnut is hilarious.
As endings go, this movie delivers in full. The How to Train Your Dragon story is now complete and Hiccup, Toothless, and company go out on a high note.
In the End: How to Train Your Dragon: The Hidden World is sure to please fans and newcomers alike.