Basically: A pastor and his wife try to reopen their church after a salacious scandal.
Honk for Jesus. Save Your Soul. surprised me a lot. If you've seen any marketing, it comes off like The Office or Modern Family, a BWAHAHAHA type of comedy that uses a faux-documentary style. But once you get into this film, it's a lot more than that. It's described as a satire and I agree with that description, which makes it really hard to categorize it in any one genre.
In Honk for Jesus, we meet Trinitie Childs, played by the excellent Regina Hall, and Lee-Curtis Childs (Sterling K. Brown). Trinitie is the first lady of the church she started with her husband. He's one of those prosperity preachers with a congregation in the thousands on TV. They have a huge house, high fashion clothing, and nice cars. Trinitie and Lee-Curtis had to close their church because of a scandal that the film slowly shares more details about. The comedy comes from their journey to reopen by Easter Sunday and from Lee-Curtis' desire to make a documentary of it all.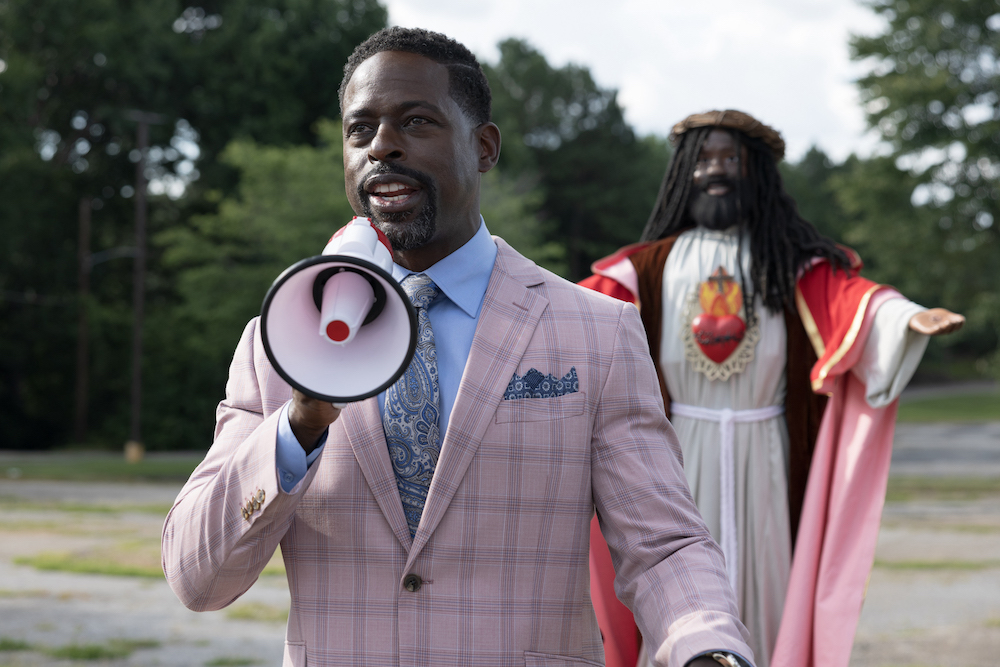 The film's structure and the use of the documentary style play to Regina Hall's strengths, especially her reactions and facial expressions—Hall does so much here that it makes me wonder if she's underrated. Honk For Jesus goes from funny to dramatic pretty easily but it's never off-putting; the film is able to find that balance well.
Sterling K. Brown, who we all know is great, becomes like every Black TV preacher I've ever seen in my life. Lee-Curtis has this type of perfectionist, too good to be true, moral positivity which is a mix of ego and shame. Lee-Curtis and Trinitie are partners and they both know this. They also know that maybe, just maybe, Trinitie should leave him. Most of this subtext is all done through the performances between the two. Hall's growing resentment festers over the length of the film, and the way the actors bounce that off each other is **chef's kiss**.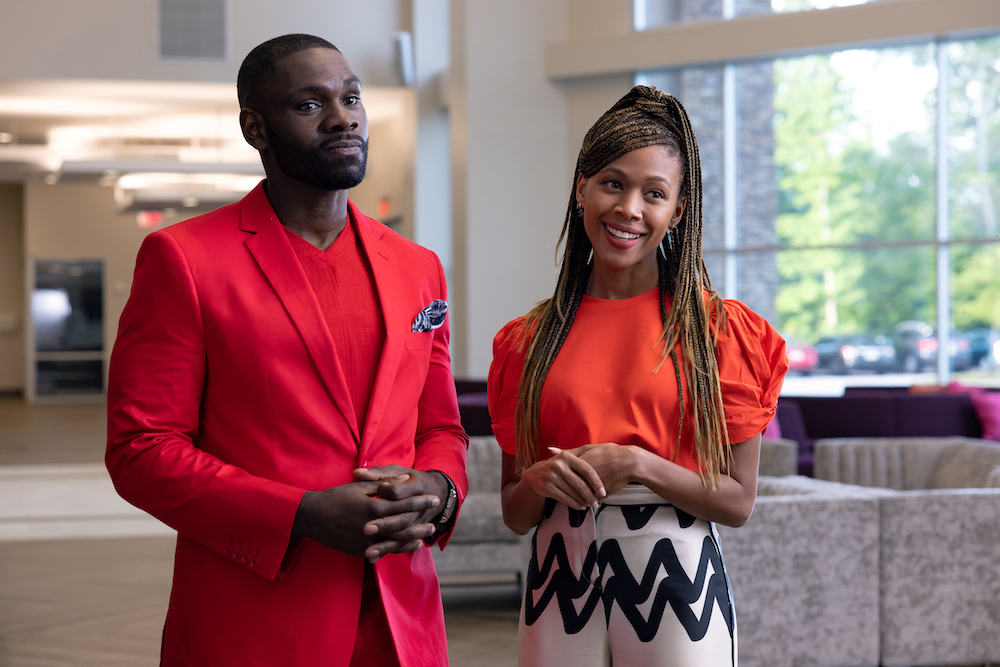 Writer/director Adamma Ebo uses the look of documentary and other video styles very well to transport you to different places in time as the story moves from the present to the recent past to give you little pieces of context. The film also does well with how long they center on the actors' faces in different scenes.
Another thing I want to highlight is the use of music. Honk for Jesus starts with (the Academy award-winning) Three 6 Mafia's 2005 song "Poppin' My Collar", which is basically about showing out. It's one of my favorite rap songs of all time. But what's interesting is how the film score references pieces of the track, which samples "Theme of The Mack" by Willie Hutch in an orchestral interpolation of sorts. There's always this dynamic, especially with megachurch pastors, about how much or really how little difference there is between a pimp and this type of preacher. The way in which you can feel some of the song's chords in the film constantly reminds you of that dynamic, especially as you see Lee-Curtis and his need to get back on top. It's one of my favorite parts of the film that I constantly think about.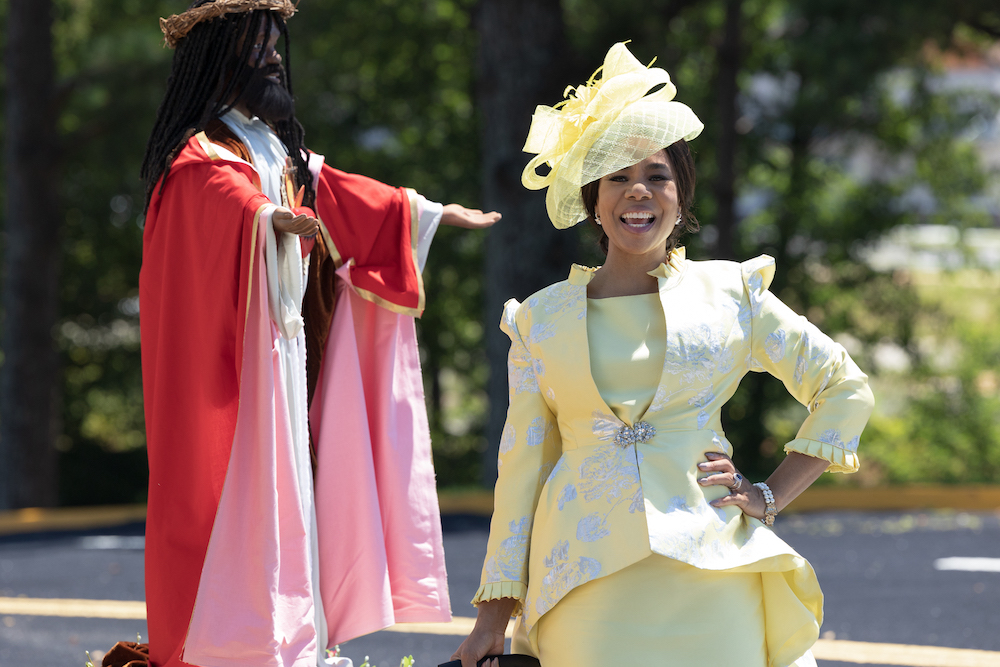 I can't end this review without talking about how amazing Nicole Beharie is as Shakura Sumpter, a rival of Trinitie who is full of ambition. Her character is like all the best parts of Game of Thrones, with a gloss of the Black church all over it. While she's in not in the film a lot, Beharie makes beyond the best of the time she has on screen.
Honk for Jesus does some other things very well, especially as it reaches its climax that I'm not going to spoil, and I hope Regina Hall is recognized for her performance. I want to watch it many more times as it is just that enjoyable. 
In the End: Honk for Jesus. Save Your Soul. is an excellent directorial debut by Adamma Ebo with fantastic performances.