Grade: D-
Basically: Folks made a new Home Alone for no reason.
My people, why oh why did Disney make this movie? I never had fond memories of Disney Channel movies as I was too old when they became a thing. And now, it feels like there are two different Disney+ apps. One has a huge marquee of talked-about content like Marvel, Star Wars, and blockbusters…and the other has the generic Disney stuff. Some of the generic releases are good and remind you of the old direct to VHS/DVD movies. Some are even good enough to feel like old classics like The Love Bug or The Parent Trap (either one). But then we get something like this, something so weak it isn't even Disney Channel quality. Something so bad it makes me feel bad that the actors are even involved. This movie is Home Sweet Home Alone. 
Man, this ain't it. The lead-up was even bad as Disney promoted Home Sweet Home Alone as a type of remake of the original films, which are so perfect they can't really be replicated. It's also something they tried before with Home Alone 3 and no one likes Home Alone 3.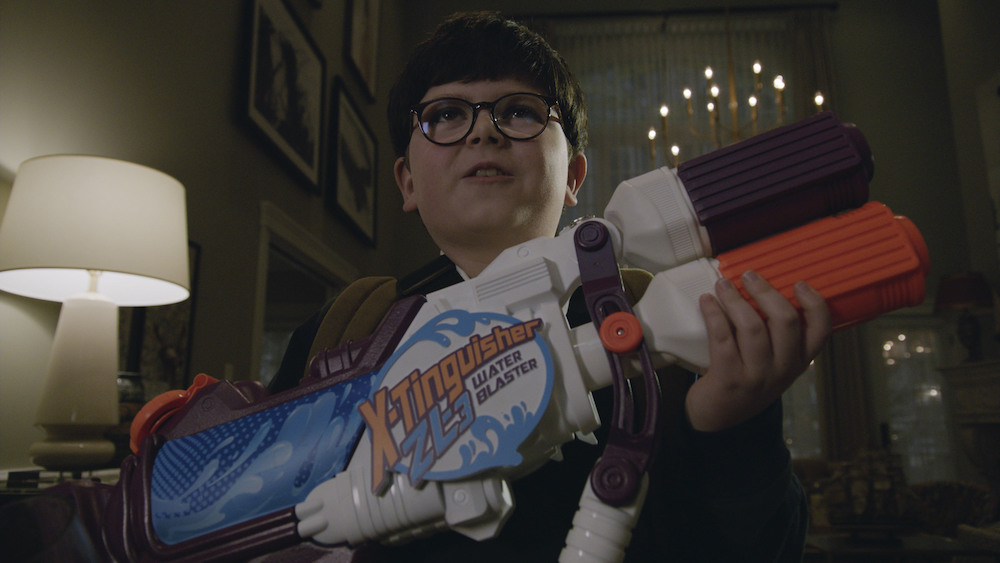 Photo courtesy of Disney+ © 2021 20th Century Studios
In Home Sweet Home Alone we meet a ten-year-old British kid named Max (Archie Yates) and his mom Carol (Aisling Bea) who just moved to a nice suburban American town. Max annoys his mother while she's trying to prepare for a big family holiday trip to Japan. In the lead-up to the trip, they attend an open house for the McKenzie's. Pam (Ellie Kemper) and Jeff (Rob Delaney) have to sell their home after Jeff lost his job as a data migration manager. While looking around the house, Max looks in a box of old dolls they were selling (more on that later). 
Max is annoying throughout and never in a cute way. It's sad. You know the rest: Max gets mad at his family and he gets left behind as they head to Japan. This time, though, it's not because of a very 80s/90s level of overwhelmed and bad parenting; here, Max essentially hides in the garage when the family gets picked up for the flight. He's now alone and is almost instantly sad about it.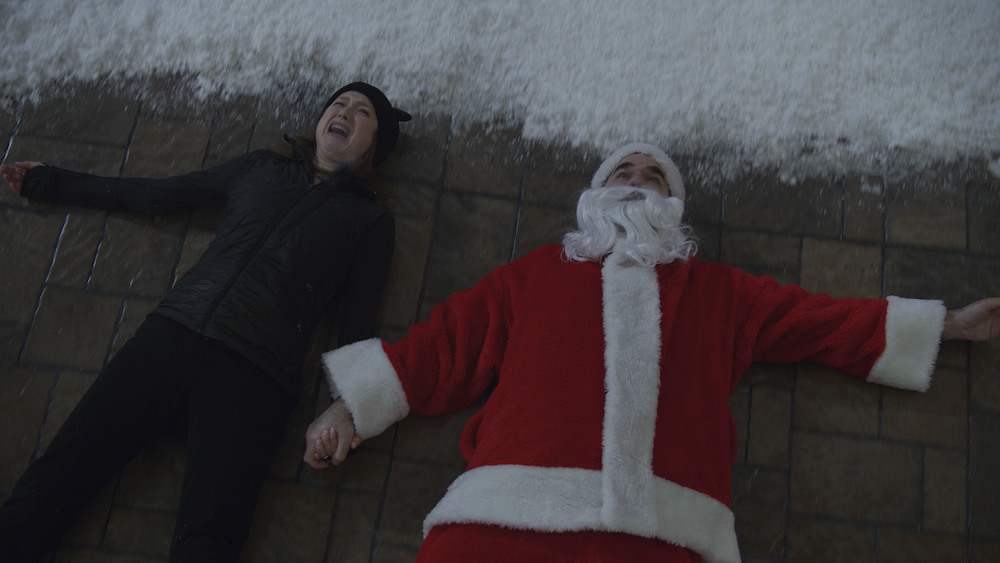 Photo courtesy of Disney+ © 2021 20th Century Studios
Here's the kicker: We go back to the McKenzie plot. They discover one of the old dolls is worth a lot of money, enough to save their home in time for Christmas. But it's gone missing and Pam and Jeff assume Max took it. So they become the new robbers but in a super empathetic way. Home Sweet Home Alone then moves into a weird misunderstanding plot with poor scriptwriting. Pam refers to the doll as "an ugly boy" and Max thinks she's talking about him. The couple try to contact Max and his family to get the doll back but they get nowhere so they decide to break in and retrieve it. Which leads them into dealing with all the dangerous traps Max makes. 
Home Sweet Home Alone isn't like the original stories where terrible men rob homes in the neighborhood and plan to do terrible things to Kevin McCallister. Pam and Jeff just want their property back and they're not horrible to Max. I watched this whole thing like, "who am I supposed to care for? Why do I hate this kid?" It was the worst film-watching experience I have had this season. Ellie Kemper and Rob Delaney did a great job, though—too great because I cared about them the most. Doesn't that miss the point of a Home Alone movie?
In the End: Home Sweet Home Alone is wack and not even worth the time it takes to hit the play button on the app. Not worth having the kids watch in the car. Not on a plane. Just an utter disappointment.