Actually: 7.5
Basically: Deep Impact but focused on a smaller scale story.
This is a weird one to talk about, a movie about a disaster during 2020. With how wild this year was, a movie like this might not be for everyone but it also could be the perfect escapist entertainment for this time. Greenland, directed by Ric Roman Waugh and starring Gerard Butler and Morena Baccarin, is about a family fighting to stay together while a planet killer comet is approaching the Earth. 
A lot of what holds the story together is the smaller focus, opposed to what many other films do in this genre. Gerard Butler isn't some special government agent or super-duper man hero, he's just a guy named John, who is having some marriage troubles when this extraordinary event happens to him and his wife Allison. That small focus, for me, allows us to get into the film more than if this was, say…Whatever is Fallen vs a comet.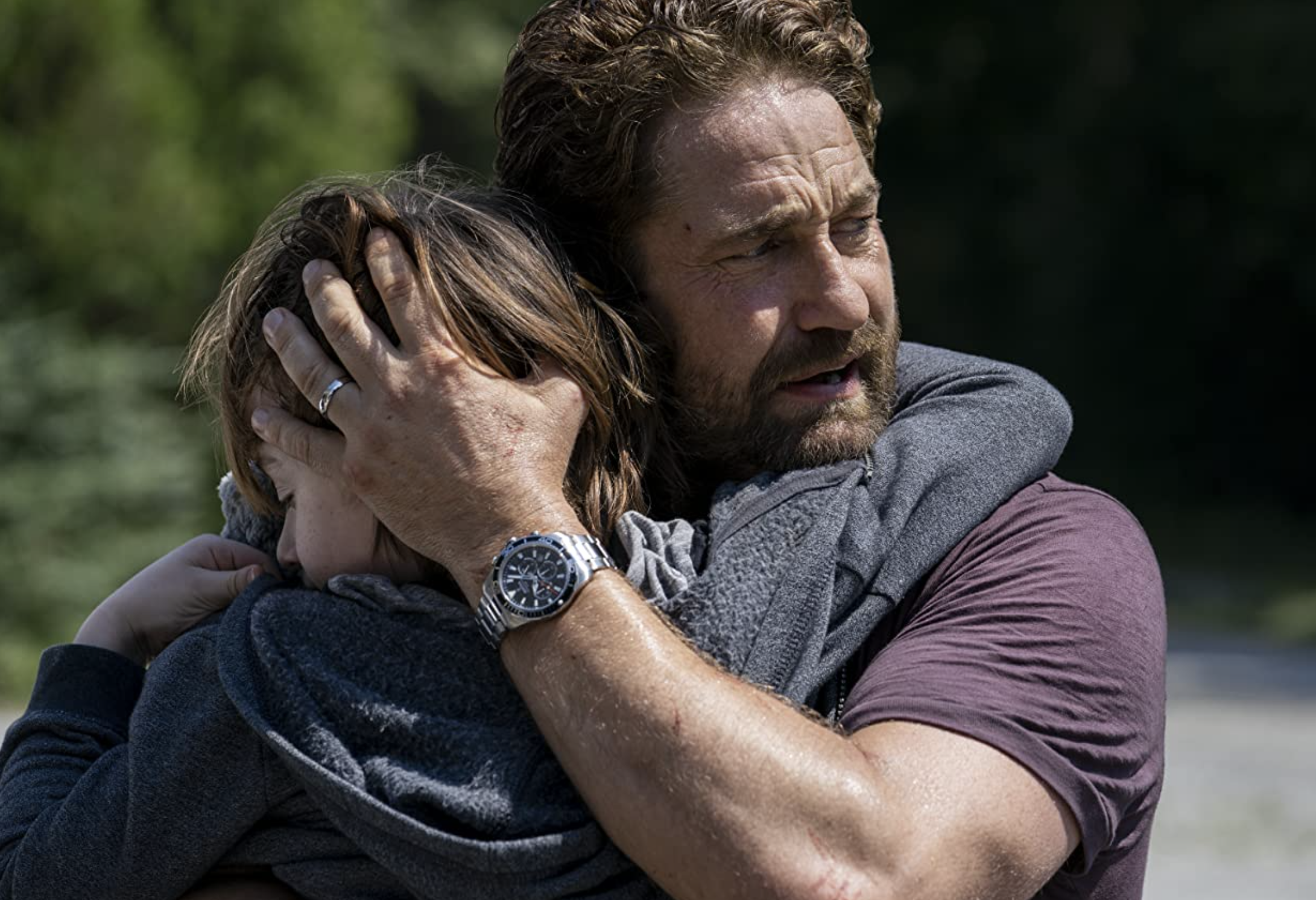 Photo courtesy of STXfilms
The film does well with setting up the world through little things that are believable science fiction elements, like having the federal government use the Amber Alert system to contact people directly, along with how our devices are connected for sending direct messages. Those are the little things I found interesting along with how the movie shows just how fast things can degrade within society when true disaster strikes. The thing is, some images in Greenland remind me of stuff that happened around the world earlier this year, which might make it even more relatable.
Waugh, with his direction, is most impressive with use of tension. The film builds and keeps the intensity throughout, making for useful payoffs that then build up again. This isn't the tension you get from big tentpole high budget films that feel like amusement park rides but more like the ones you get from good thrillers of the past. Waugh also does well by Baccarin as she gets as much to do as Butler as their characters are split apart for their journeys. She has to navigate around with her son Nathan (Roger Dale Floyd) who's diabetic, which gives her another level of danger to every interaction. Not just from being with a kid but with a kid who essentially has a time clock on them from their medical needs. There are some leaps of logic that the character makes but, honestly, after this year even the stuff you might think is stupid you can't say isn't realistic.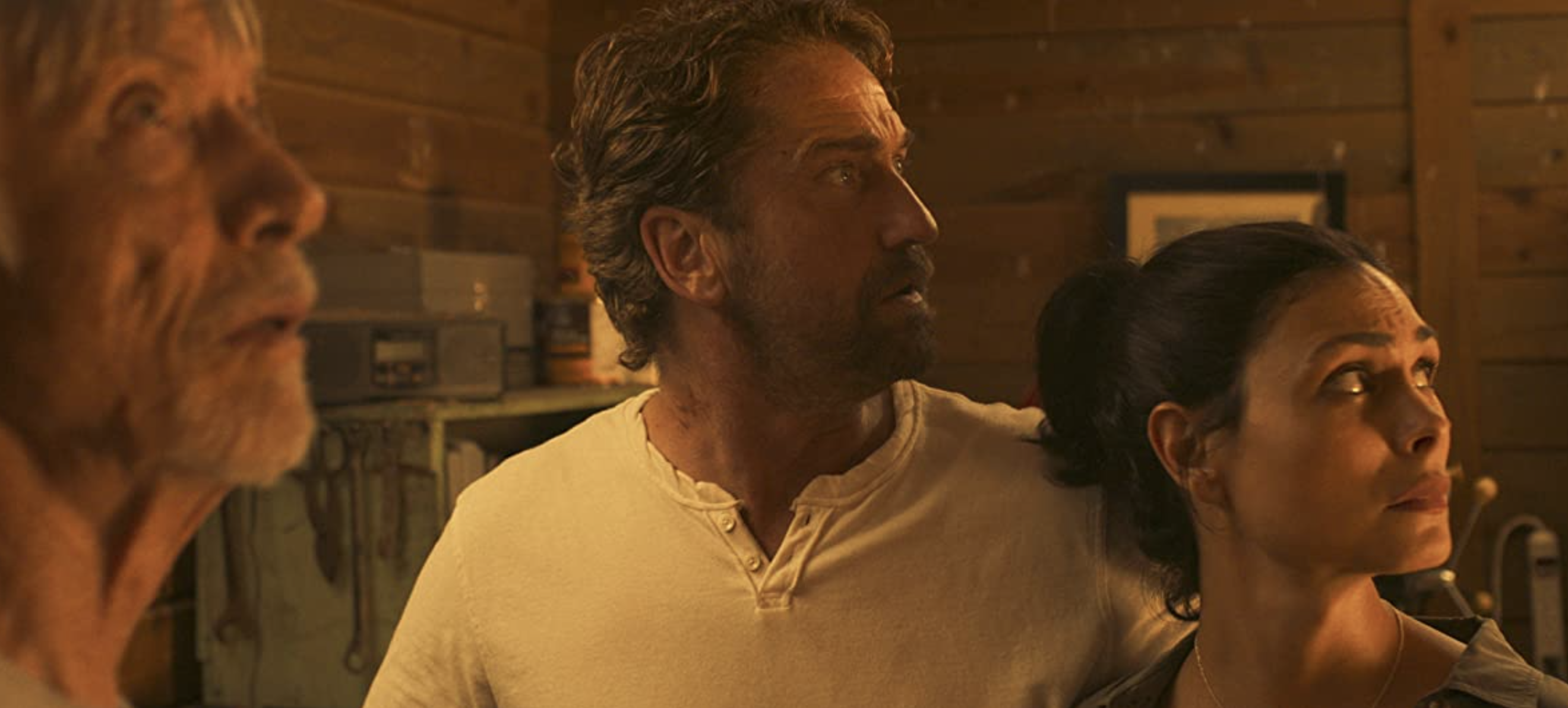 Photo courtesy of STXfilms
Greenland falls apart a bit in the third act as it reaches its climax when things just kind of resolve. The last scenes also look pretty weak in regards to effects the film really didn't need, which hurts the effectiveness of what the ending could've been. Especially if it ended like two minutes earlier. Another issue is that Andrew Bachelor b.k.a. King Bach (an internet personality/comedian) is a little too much of a "magical Black person" who dies fast. This sucks to see, even while it was good seeing the actor get another opportunity on screen in a dramatic performance.
In The End: A decent disaster movie with good performances that are perfect for viewing at home on your TV or computer screen.