Basically: A reimagining (of sorts) of 'The Giant Monsters: Earth's Greatest Battle (1964)' where Godzilla fights a lot of monsters.
In this era of mega-franchises built on space fantasies, magical warriors and dragons, and superhero battles, Legendary has been slowly been building a nice little cinematic universe for the grandest monster of them all: Godzilla. After a solid start to the franchise with the 2014 film where our King of Monsters faces a new type of threat, and the second part focusing on a young King Kong, we finally have a western take with more of Godzilla's classic friends and rivals—ones we know from the classic Showa era of the Japanese icon. For long time fans, like myself, the title "Godzilla: King of the Monsters" and then later teasers hit us right in the feels as we saw glimpses of Mothra, Rodan, and Godzilla's main rival KING GHIDORAH. But does this take hold up? Does it have more monster fighting than the last (when it's clearly made for the western audience)?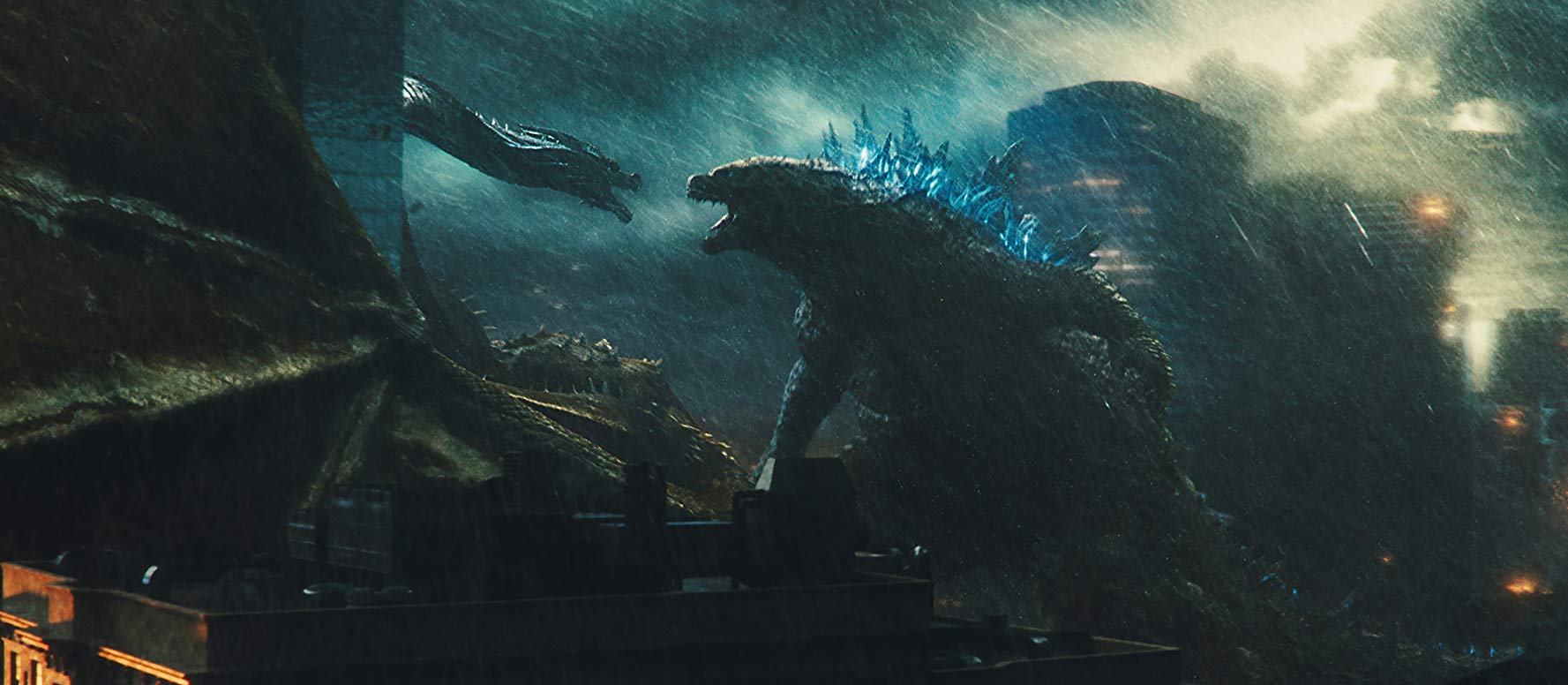 Photo by Daniel McFadden - © 2019 - Warner Bros. Pictures
The events of King of the Monsters start five years after the last movie. The world now knows about the kaiju (here called Titans) and the existence of Monarch, the secret group who knows and studies the creatures. With the US government wanting to kill all Titans, Dr. Emma Russell (Vera Farmiga) and her daughter Madison (Millie Bobby Brown) are kidnapped by an eco-terrorist Colonel Alan Jonah (Charles Dance) from a facility—dedicated to the caretaking of Mothra. While Dr. Ishiro Serizawa (Ken Watanabe) and Dr. Vivienne Graham (Sally Hawkins) chase down Dr. Russell's estranged husband Mark (Kyle Chandler), who helped her create a device that can communicate and possibly control a Titan. They need his help to find her. From there all hell breaks loose.
Right from the jump we get solid Kaiju action and then we get a giant clash within the first act. The filmmakers waste no time, having the patience to pull in exposition as the story progresses, allowing the characters to react and talk naturally instead of explaining things…but there is a bad guy info dump at a point when there should be time for the audience to take a breath.
This film has a diverse cast who show the threat is real for people all over the world—the crux or heart of the film is the family of Dr. Emma Russell and Dr. Mark Russell with their daughter Madison. That's clearly something for the western audience, especially the non-diehard Godzilla fans, to latch onto. At least Kyle Chandler is here bringing all his empathetic facial expressions and acting to this role. He's our main hero and as Godzilla's interface to humans he connects us similar to Anthony Taylor Johnson in the last movie but just a little more convincingly.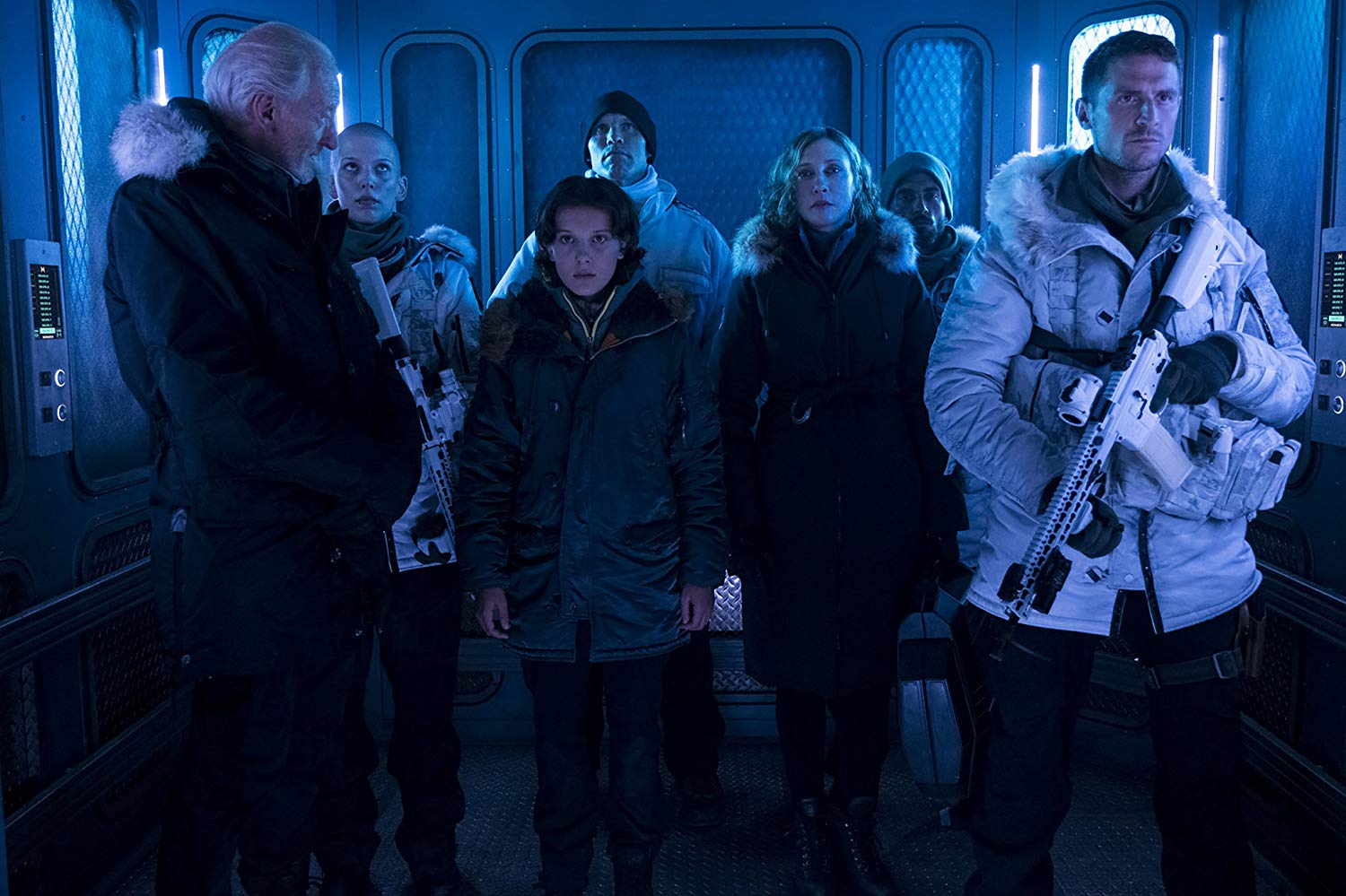 Photo by Daniel McFadden - © 2019 - Warner Bros. Pictures
Ken Watanabe also brings presence as he did in the last movie but is way more involved in the action. Aisha Hinds, O'Shea Jackson Jr., and Anthony Ramos do a good job playing soldiers, completely and utterly out of sorts with this whole situation, and Jackson and Ramos have times where they bring needed levity to the action but never too much. Zhang Ziyi is also good but leaves you wanting a bit more. Hopefully, she can return in the sequel.
There's so much that can be said about this movie but most of that would be spoilers. I'll say this is probably going to be one of the best event movies of the year. It succeeds in the scale of what this movie should be and what fans hoped it would be. Godzilla: King of the Monsters is fun with great performances and amazing effects. I hope everyone goes to see this movie and enjoys Godzilla's return to the global limelight where he should be. Also, there's a post-credits scene.
In the End: Godzilla fights and fights and fights! Monsters clash and the world shakes. Can people survive such battles? Yes and go enjoy all of it!