Basically: The world-famous detective Benoit Blanc is invited to a murder mystery weekend with a bunch of influential friends—but the game turns out to be more serious than everyone thinks… 
I have to admit I've never watched Knives Out completely; I only saw a few minutes of it and didn't have time to finish. So when I had the opportunity to see Glass Onion: A Knives Out Mystery at its LA premiere, I liked going into it fresh. People underestimate how free it feels to watch a film without knowing anything about it beforehand. 
Premieres are not my bag because I'm just trying just to see the film and only care about the art (imagine the most pretentious art critic voice and re-read what I just typed). But the event had all the pomp and circumstance you'd expect with molded plastic light boxes of the Glass Onion logo glowing all over the place. The cast was all dressed well, getting interviewed on the red carpet. And sitting in the Academy Museum Theater watching director Rian Johnson introduce the film gave it a nice amount of magic.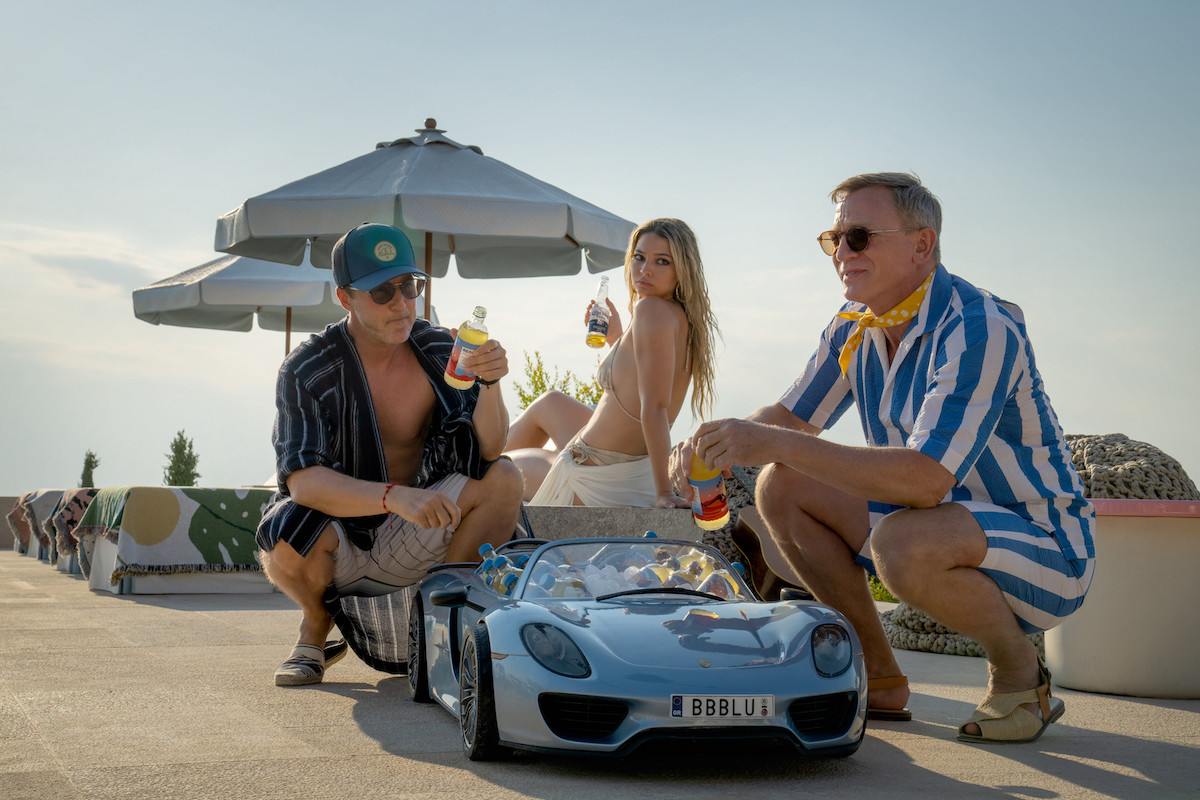 Glass Onion is about a "genius" billionaire named Miles Bron (Edward Norton) who's modeled in the vein of the current Twitter-buying tech mogul we live with today. Miles sends a set of unique puzzle boxes to his close circle of friends. These upper-crust folks are very influential in society. They are all invited to Miles' private island in Greece to engage in a special murder mystery party for their annual get-together.
The core group is Kathryn Hahn as Claire Debella, the governor of Connecticut who's running for the US Senate, Leslie Odom Jr. as Lionel Toussaint, Miles' number 2 in his corporation, Dave Bautista as Duke Cody, a manosphere influencer and content creator, and Kate Hudson as Birdie Jay, a former supermodel/fashion designer. These folks are joined by Birdie's assistant Peg (Jessica Henwick) and Duke's girlfriend Whiskey (Madelyn Cline). There are two big surprises to this group who joins this getaway, Janelle Monáe's Andi Brand, Miles' former partner who essentially got kicked out of the circle, and Daniel Craig's Benoit Blanc, the famous southern detective who somehow gets a puzzle box, which is the first mystery of many.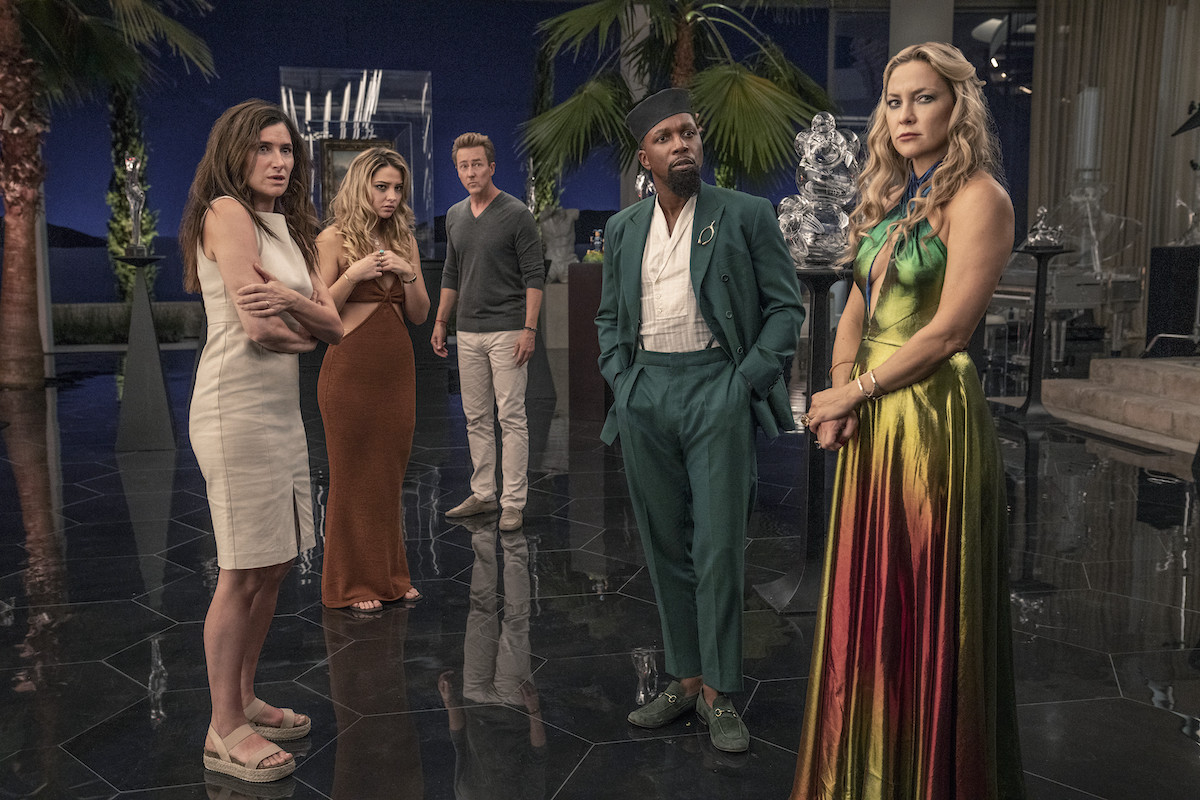 The look of Glass Onion is beautiful—in a way, setting a film on a Greek island is a cheat code but even then, the shots, color, and lighting are all great. The actors look good on the screen, and their costumes all harmonize with the production design and composition of the images in the frame. They say a film is made in the editing room and, man, the editing is great and builds the mystery. The way in which the story unravels flows because of how it's all edited together. Each reaction, each movement, and each look is shown and then shown again from another viewpoint—the editing makes it all work.
Rian Johnson really knocked it out of the park—Glass Onion is expertly crafted. I've loved almost all of Johnson's films since Brick, and Glass Onion has made me want to watch the first Knives Out. It seems Johnson started something a few years ago, bringing the whodunnit back into favor within Hollywood. We've seen more pop up after its huge success.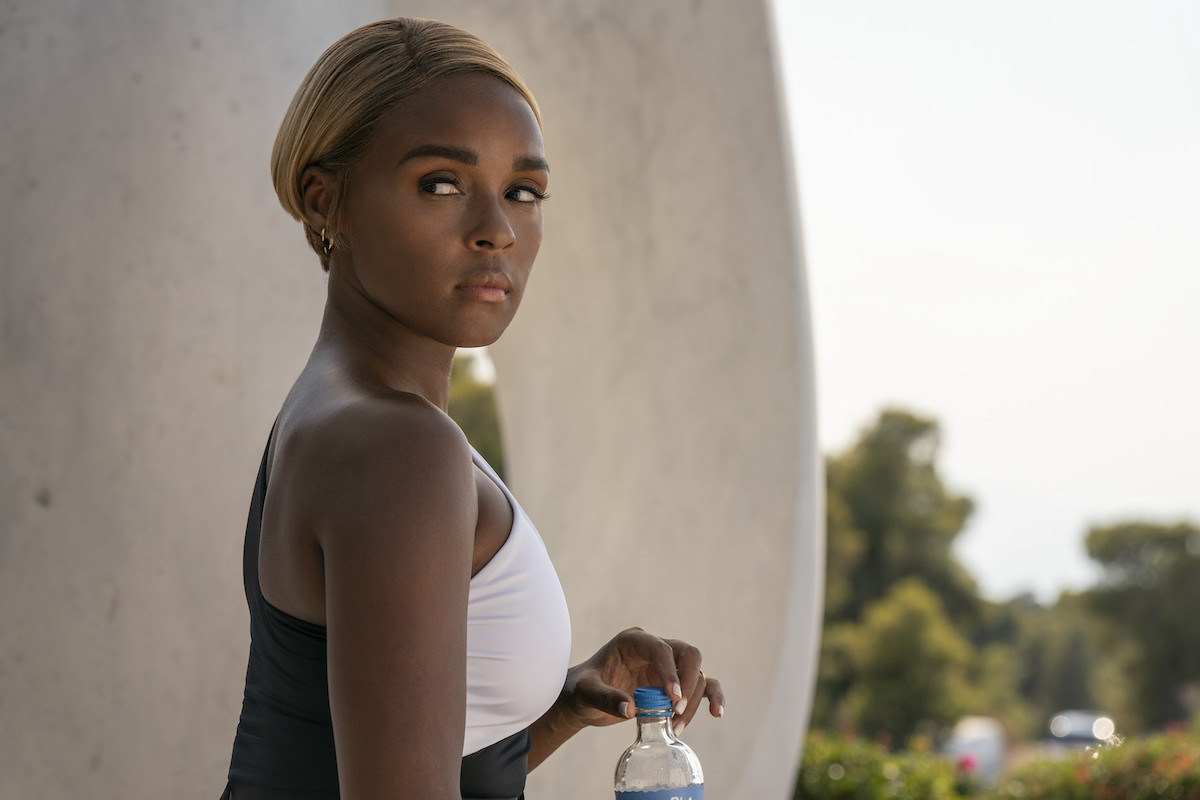 The cast has amazing chemistry and fantastic comedic timing. Each of the actors gets time to make fully realized characters but Janelle Monáe is the star of this film for me. Craig is the star-star as Blanc, of course, but Monáe is electrifying as Andi every time she's on screen. She gets to do so much in bringing this character to life. It's the best showcase of her ability since Moonlight. Oh yeah, and it's so much fun to see Daniel Craig have fun in films like this versus being James Bond or even starring in other dramas. His southern American accent is just the right amount of over-the-top. It doesn't get tired or annoying, it adds so much to the character and is primarily tied to the mannerisms and expressions Craig gives Blanc. Craig and Monáe's scenes together are just wonderful. 
Now I could write more but I'll just say: See Glass Onion in the theaters if you can and, of course, take some time to watch it on Netflix in December. And you don't need to have watched the first Knives Out to enjoy Glass Onion—just go and watch this fantastic film. 
In the End: Glass Onion: A Knives Out Mystery is an S-tier modern whodunnit mystery with great direction and excellent performances. One of the most fulfilling film-going experiences I've seen this year.
—
Glass Onion: A Knives Out Mystery
is in theaters on Wednesday and on Netflix on December 23.