Grade: D
Basically: The diehard "fans" got their wish for a movie so connected to Ghostbusters 1 that it doesn't work on its own without references to an almost 40-year-old movie. 
Man oh man, I had worries about this movie. I knew it would be so anchored by the nostalgia of the first Ghostbusters movie that it wasn't going to work for me. I love Ghostbusters or, as I call them, The REAL Ghostbusters but my favorite versions of the characters aren't from the first movie. They're from the Saturday morning/syndicate weekday show. Yet for many fans, their love and nostalgia for the original film made them tank the 2016 movie (yeah I said it, it's their fault). And now we have this one.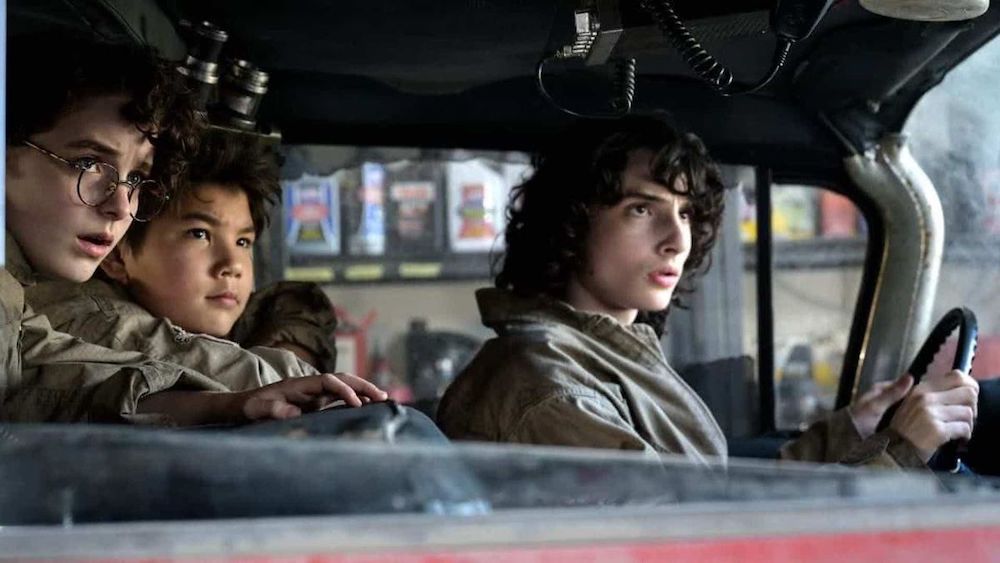 Photo: Sony
Ghostbusters: Afterlife starts with the tragedy of Egon's death. From there we learn he has a daughter named Callie (Carrie Coon) who was never mentioned in either earlier film. She has two children, Phoebe (Mckenna Grace) and Trevor (Finn Wolfhard). Callie learns of her father's death and has to go and deal with his estate in Oklahoma. The thrust of the drama for her comes from not really knowing her father because he wasn't around. He was busy being a ghostbuster so he pulled away from everyone close to him. Callie's kids learn they have to stay at Egon's house for the summer. Phoebe, a science wiz who doesn't fit in, finds ways to connect to the grandfather she never knew and all the things he was into. This, of course, leads to Phoebe taking on a ghost threat that has a connection to Egon's death. 
The bulk of Afterlife is built upon direct callbacks to the first movie while ignoring the second one. A lot of the story is just like, "Hey, the kids just discovered this thing you love from 1984, see the Ecto-1? Yeah, you like that. Look, it's a ghost trap—rejoice!" Now, while I think all the performances in the film are good—Logan Kim, who plays a kid simply named Podcast, stole the show as essentially the new Ray Stantz—that didn't stop me from being bored. The film is very much a reboot, it just does the same thing from the first movie in a new place.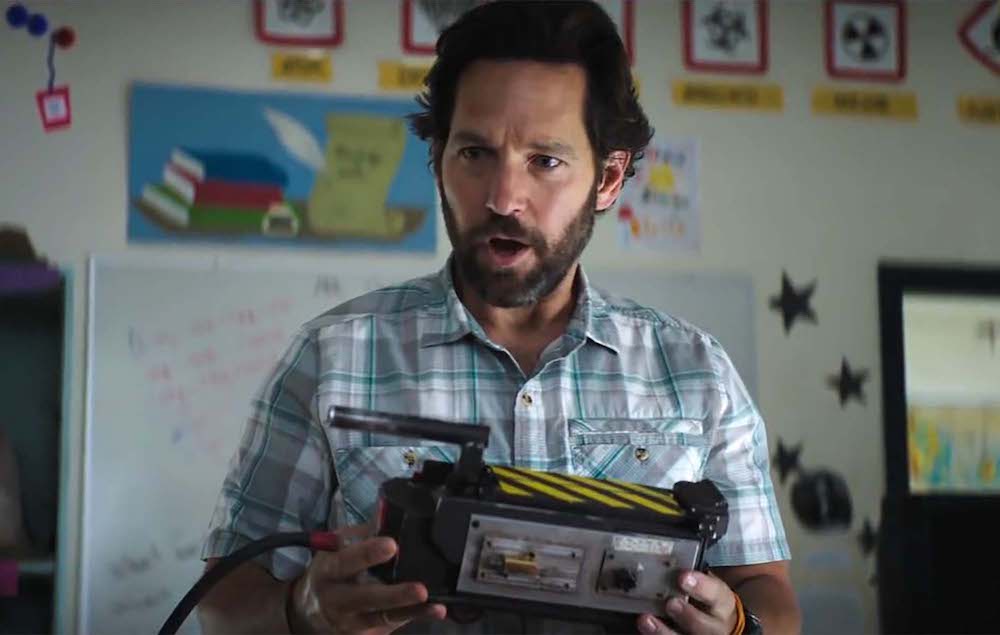 Photo: Sony
Paul Rudd is his usual likable, affable, funny self but he feels wasted as a kind of Peter Venkman stand-in who then switches to a Rick Moranis stand-in, which left me confused. Rudd's character Chad Grooberson is the summer school teacher for Phoebe and Podcast. Chad is a seismologist and also remembers the events of Ghostbusters (yet not Ghostbusters 2 where the Statue of Liberty walked through the river and smacked a building…but I digress). But he's not really the kid's mentor. He does become the love interest for Callie who is so angry with her father and, while you can understand it, it all feels out of place. Like why make Egon a deadbeat dad? 
And for all those fans who hated the women-led 2016 Ghostbusters, it is funny that Afterlife made Phoebe the main character. Good job, y'all, I like that level of petty. However, even with that, I think the movie was wack and the end really made me dislike it more (but I'm not going to spoil that part). 
In the End: Ghostbusters: Afterlife feels like a nostalgia mood board more than a movie. Fanservice for fanservice's sake. It'll work for some but not for everyone.