Basically: Will Smith has to face his younger self for Call of Duty: Fresh Prince Warfare.
I didn't know what to expect from Gemini Man. Not much of the story is shown in the trailers (which is a clue). Most of the selling point is the technology that essentially allows Will Smith to play opposite his younger self (from around the time of Fresh Prince of Bel-Air season 4). So in seeing Gemini Man you're basically going in without any information. Which lets you know that, other than the concept and the people involved, the foundation is shaky at best.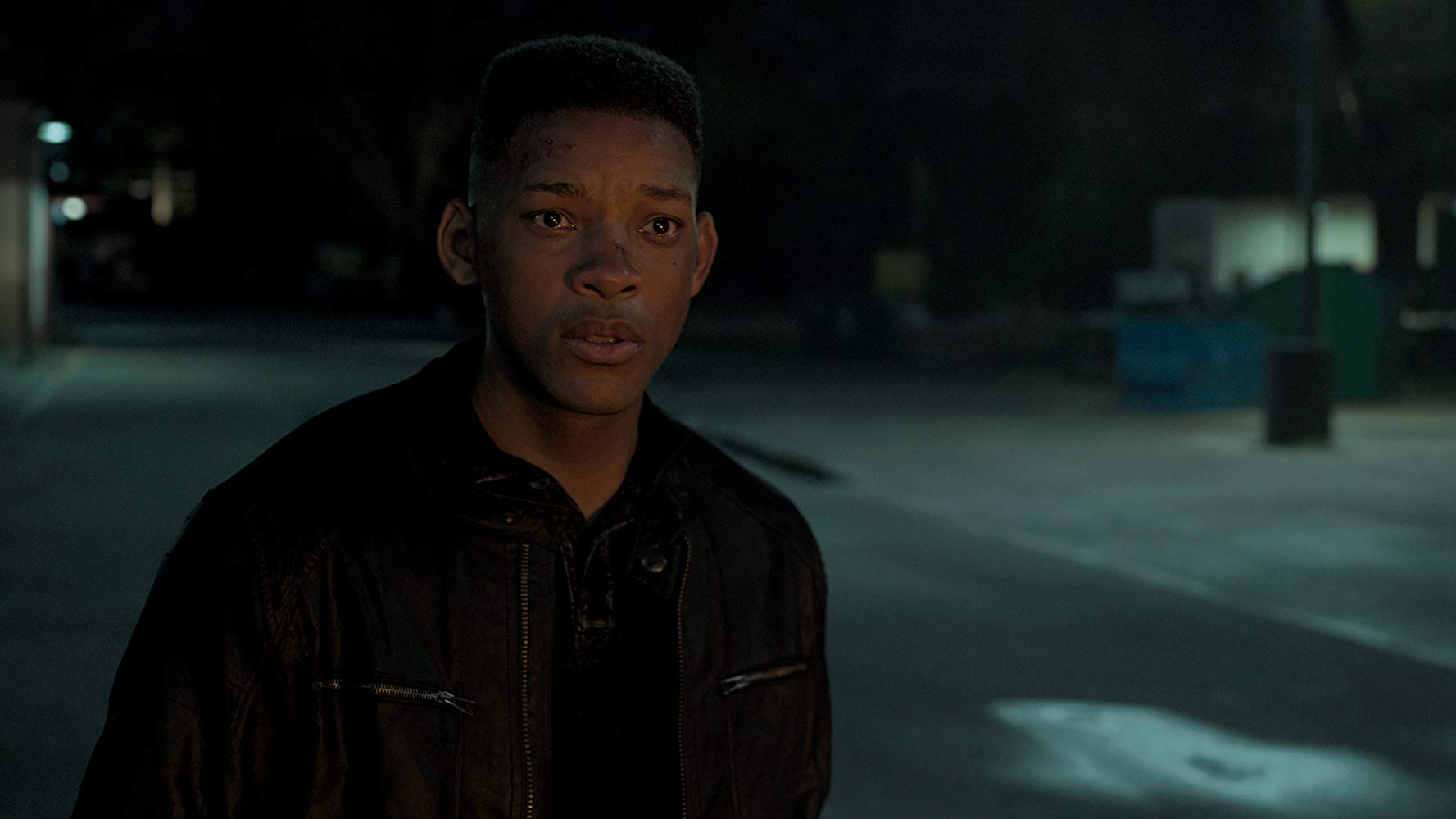 Photo ©  2019 Paramount Pictures
Here's what you need to know: Will Smith plays Henry Brogan, a United States government assassin who feels he's getting too old to continue doing what he does best and wants to retire. The thing is, Henry's last mission isn't what it seems and his dream of a quiet retirement in Georgia is not what others have planned for him. After surviving an ambush and saving the life of an agent assigned to watch him named Danny Zakarweski (Mary Elizabeth Winstead), Henry goes on the run. This leads a company called Gemini to send their best assassin to finish him off. That assassin is Junior, a clone of Henry who's 25 years younger. From there it's a global cat-and-mouse game as the Fresh Prince tries to merk Big Willie Style.
Gemini Man is held up almost entirely by the charisma of Will Smith and how he can bounce that off of his co-stars. His charm and wit comes in with his co-star Winstead and pretty early on with Benedict Wong as Baron, an old friend of Henry's. This is where a lot of the film's levity is centered—you wouldn't think there'd be much levity in the film as it deals with a story that seems heavy. The movie's gravitas and Smith's use of his serious acting ticks are saved for his portrayal of Junior and his scenes with Junior's father, along with the big bad Clayton Varris (Clive Owen). Owen is good in the scenes he's in but his character leaves you wanting a bit more—he is not in the movie enough for you to truly like or hate him. Winstead does fine as the female lead, she's able to work with Smith in whatever she needs to do and she handles the action scenes well. This is a good lead-in for her appearance in Birds of Prey early next year.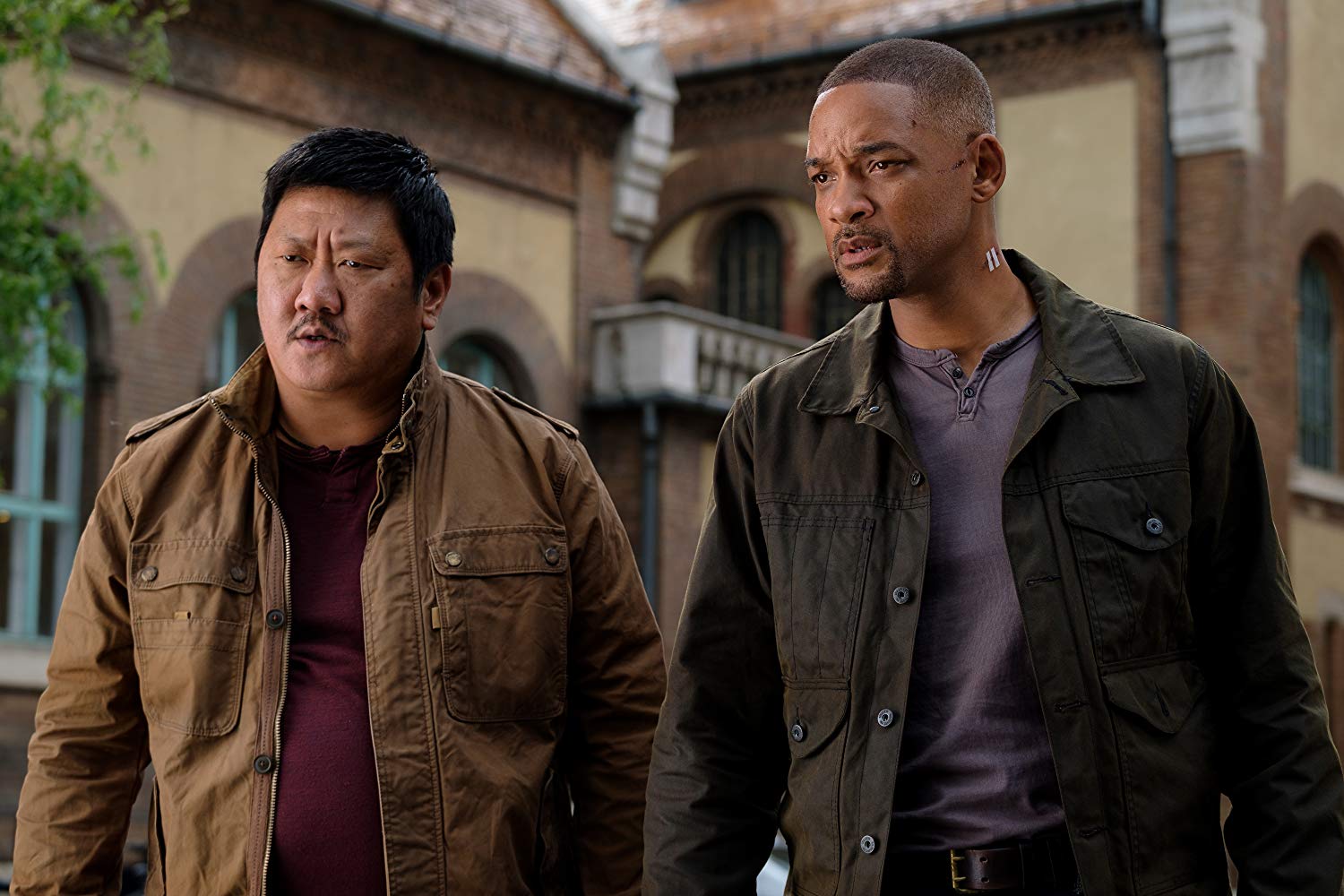 Photo ©  2019 Paramount Pictures
Honestly, this movie is not amazing or terrible. While this concept might be really interesting for a general audience member, for anyone who plays video games, reads comics, or watches anime it's old hat. The film's structure and visuals mostly feel like a PlayStation game (heavy Metal Gear vibes). This is not a comparison I like to throw around since most critics say it without actually knowing what a video game is but there are times when Junior looks like a cut scene from a PS4/Xbox 1 game. While Junior is a technical achievement, after the first fifteen minutes it felt like the scenes were cut together from someone playing a game on Twitch or YouTube. Combining that with the end, which pulled out every action movie trope I can think of, this really hurt the movie. Gemini Man might just be an expensive tech demo masquerading as a film. It can be fun for some, just not that much for me.
In the End: Gemini Man is a movie that wanted to be more but ended up being a video game you can't play.