Basically: A young girl ends up with a super-powered squirrel and tries to teach it how to be a superhero. 
I didn't know what Flora & Ulysses was going to be before watching. Going by the poster it's just a squirrel doing a pose and there's nothing else and I was so confused. Now I know this is based on the novel of the same name by Kate DiCamillo. Flora & Ulysses is the story of a young girl named Flora (Matilda Lawler) who loves superhero comics. It's a love she got from her father George (Ben Schwartz) who's a struggling comic book creator. Her mother Phyllis (Alyson Hannigan) is a romance writer who's not the biggest fan of comics and is currently fighting writer's block. With her parents currently separated Flora is stuck in her own world as she tries to figure out her new reality. Then out of nowhere she saves a squirrel from a robot vacuum cleaner and somehow this squirrel gets superpowers. Flora's main goal becomes teaching this woodland animal how to be a superhero in her suburban town.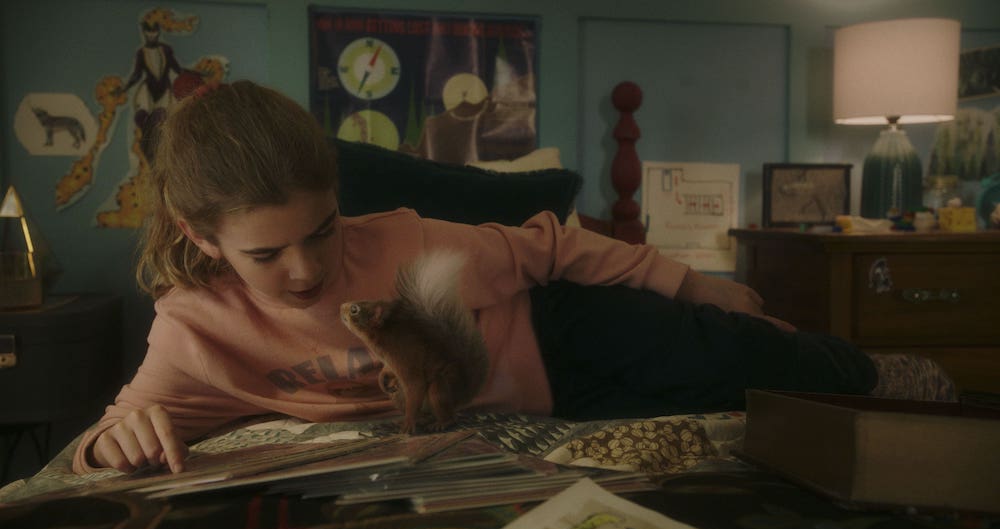 Photo courtesy of Disney+
Nothing about Flora & Ulysses is deep in the slightest. It's a nicely paced standard Disney family movie and honestly, there's not much bad to say or even that good to say about it (it's not terrible though). The one thing that stuck out for me has less to do with this movie but more about what it means for future Disney releases: With everything so focused on either ginormous budget film releases or TV series, will movies like Flora & Ulysses become TV as well? The quality of this film is far superior to a standard Disney Channel movie but it felt like watching The Parent Trap or any Herbie the Love Bug movie. And when you think about it, how did those cinematic releases have more nostalgia as TV experiences? I think movies with decent performances and mildly funny jokes, like Flora & Ulysses, should be released solely on Disney+.
Flora & Ulysses isn't going to get adults really interested but that's not a bad thing either. What makes this solid is it feels like an entertaining movie that's not too long for kids to enjoy and understand. They can relate to Flora. Ben Schwartz is good as a dad instead of his usual too cool type of character. With his Ducktales co-stars Danny Pudi and Bobby Moynihan also appearing as side characters, it was a nice little Easter egg for those who keep up with Disney stuff on the regular. Pudi is good as the antagonistic animal control officer trying to capture Ulysses because he's a "danger to the community"—he's just great at pure silliness. Moynihan plays the owner of the comic book store Flora frequents with full comic book store owner authenticity.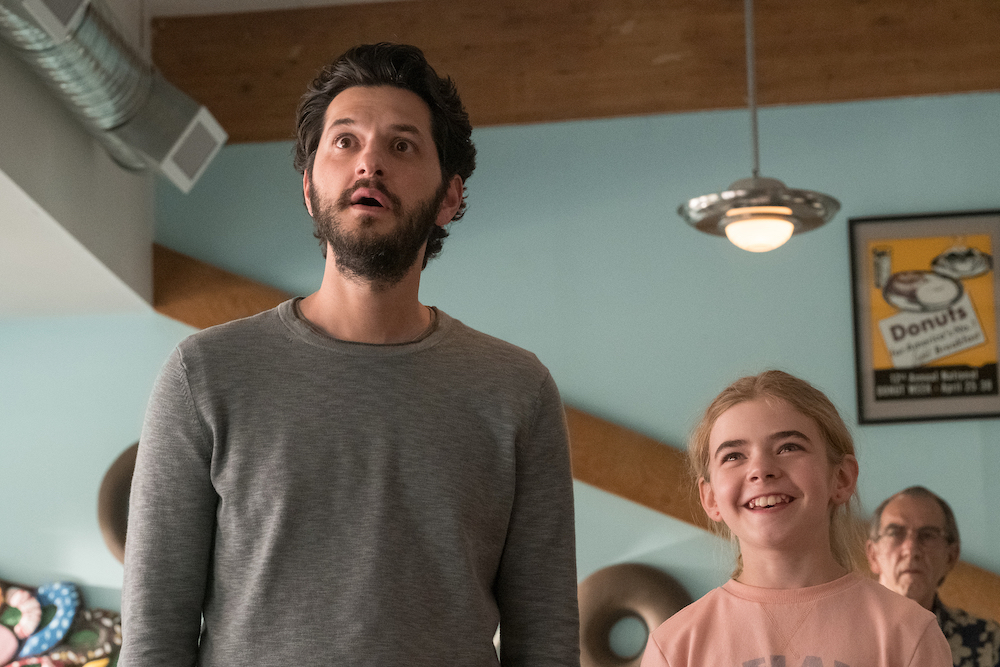 Photo courtesy of Disney+
Benjamin Evan Ainsworth plays Flora's friend for the summer, William Spiver who introduces himself as "hysterically blind." He walks around looking like a Lil' Daredevil, which I think was done on purpose as part of a bit but the superheroic homage made me chuckle. He bounced off Lawler well in their scenes together. Finally the CG squirrel is never too distracting and usually fits in well even with its powers—it might make older folks think of Rocky & Bullwinkle. 
In the End: Flora & Ulysses is a different take on the superhero movie genre that sets it apart and does a good job of turning a middle-grade novel into a decent family movie.