Basically: A gay Asian-American version of Pride and Prejudice that takes place on Long Island, New York. 
Yo, I gotta be honest: I learned Fire Island is inspired by Pride and Prejudice when I looked up the film before watching because I legit forgot about what it was about. Yet I never knew I needed a delightful film like this until now.
Fire Island works perfectly as an update/reimagining of Pride & Prejudice—a story that you've likely seen at least two versions of in your life, even if you've never read the original. The basic premise of this film follows a group of close guy friends who do their annual meetup for summer vacation on Fire Island. Our main character is Noah (Joel Kim Booster), a young man close to 30 who has pretty shallow romantic relationships but is very excited to see his friends and go on this trip. Noah is closest to Howie (Bowen Yang), who is more romantic than Noah. He's the one friend who is no longer local so they don't get to hang out like they once did.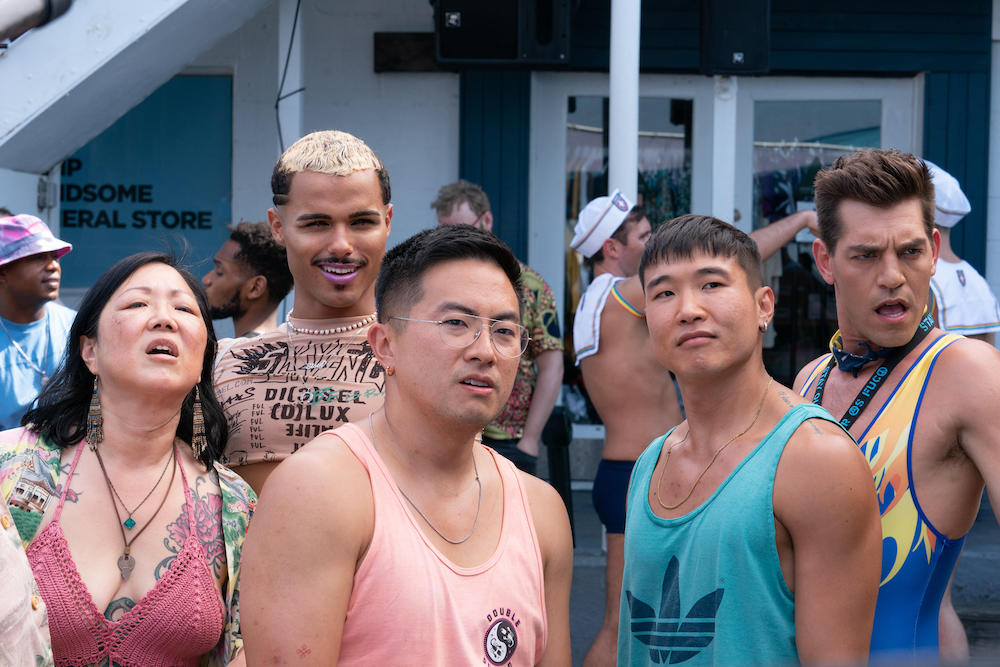 The rest of their crew is made up of Luke (Matt Rogers) and Keegan (Tomás Matos), the two messy friends with the most comic relief, and then Max (Torian Miller), the most reserved and truly underserved character. And lastly, we have Margaret Cho as Erin, their lesbian OG/mother figure friend who has a house on Fire Island, which is where they stay during their vacation because they are poor poor.
Fire Island dances around with the familiar and new dynamics of the group—and it needs to. Taking a story that was originally written from a woman's perspective—but still with a normative, cishet, 19th-century British viewpoint—and completely flipping it into what Fire Island does, as I said earlier, is pretty damn impressive.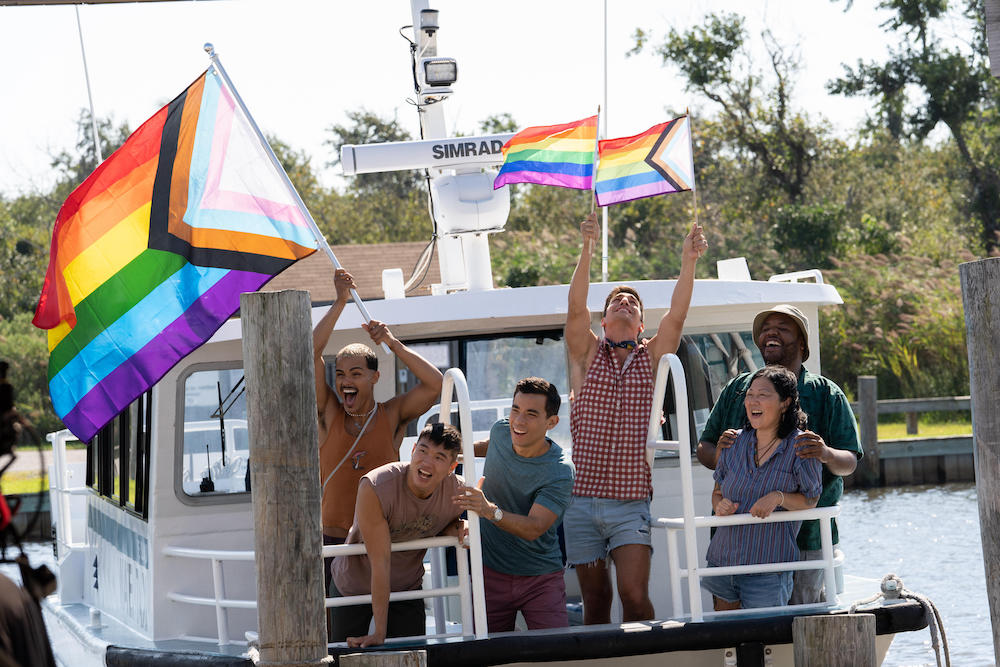 Joel Kim Booster wrote this film in addition to playing the lead, and he's excellent. He goes through so much with Noah's arc and has chemistry with Will (Conrad Ricamora), the Fitzwilliam Darcy analog. The film navigates race, class, modesty, and sex-positivity issues with ease. It feels like a window into something we don't get to see. This might be up there with Clueless for me, y'all. 
It does have some things I didn't wholly like—mostly Max not getting anything to do. Luke and Keegan are a tad bit cartoonish—but as Luke gets a little bit more humanity, Keegan doesn't get much to do other than being a mixy (just look it up on Urban Dictionary). I think they could have been given a little more that wouldn't overextend the runtime.
I wish a film like this could live in the theater, but it's also great to see on streaming. I hope people take the time to watch Fire Island. I think many could be surprised by just how good it is. 
In the End: Fire Island is a surprisingly fun and delightful romantic film and a great addition to Hulu's library.