Actually: 8.5
Basically: It's fast and furious, cars and vehicles do amazing things plus the unseeable John Cena joins in.
Okay, like for real, what else can anyone say about the Fast and Furious franchise that hasn't already been said? Our wonderful family, from the streets of Los Angeles, have essentially become G.I. Joe and M.A.S.K. put together and they are back. This time to face what no one expected: Dom's younger brother Jakob. Of course, our regulars are here: Vin Diesel as Dominic Toretto, Michelle Rodriguez as Letty Ortiz, Tyrese Gibson as Roman Pearce (who's still always hungry), Ludacris as Tej Parker, Nathalie Emmanuel as Ramsey, and Jordana Brewster as Mia Toretto. Our super team has been split up as Dom and Letty settle down in the middle of nowhere to raise Dom's son Brian, but one day Roman, Tej, and Ramsey appear with a new mission. They have to save Mr. Nobody (Kurt Russell) after his plane crashes from attack, while transporting Cipher (the returning Charlize Theron, supervillain extraordinaire). Dom figures out this new villain is his long-lost brother Jakob (John Cena), who has dire plans that could upend the world. Only Dom can stop him, so he must leave his quiet exile to do another job with his family.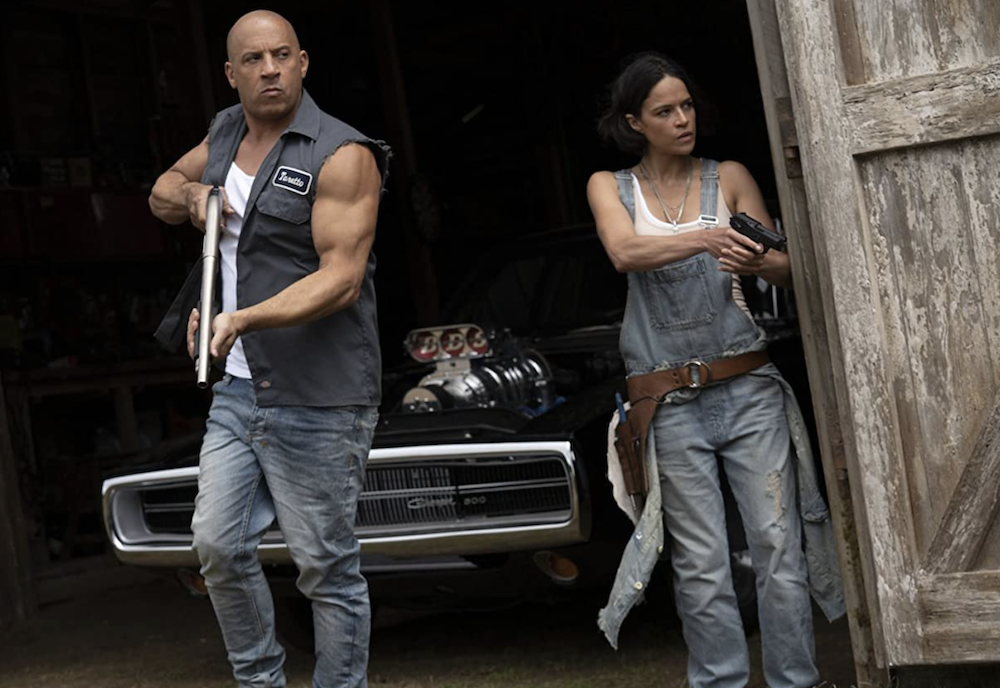 Photo by Giles Keyte © 2020 Universal Pictures
As I think about this movie, which I greatly enjoyed, I sit and wonder about all the people who say it doesn't make sense or talk about how crazy it's gotten. All I can do is shake my head. Everything works within this universe. It was slowly built over time, 20 whole years, as we watched these people grow and change and do more and more amazing things—because at its core the family truly believes in each other. Is it absurd? Yes, but it's no more absurd than a rich man in a bat costume alongside his teenage partner, dressed half bird, half Robin Hood. The Fast Saga is no more crazy than a military force made up of archetypal action heroes versus a blue-clad terrorist organization named after a snake with a mission to sell kids toys. Fast and Furious gives people the joy of seeing these folks do wild stuff. Characters come back from the dead in outlandish ways and other characters return after 15 year absences just for the joy of seeing them again. 
Justin Lin is back and he clearly has a vision planned out with Diesel on where they want to take the series, you can see Lin's fingerprints all over F9 and he takes it up a notch. The camera movements are clear and the action set pieces are wild yet engaging. The film also does something that I didn't expect, in that it chooses to explain things that were only referenced in the first film. We finally get to see the origin of Dom and how he ended up with a record. It's a nice tying of the loop and is one of the few things that isn't extravagant but does remind you of the first movie.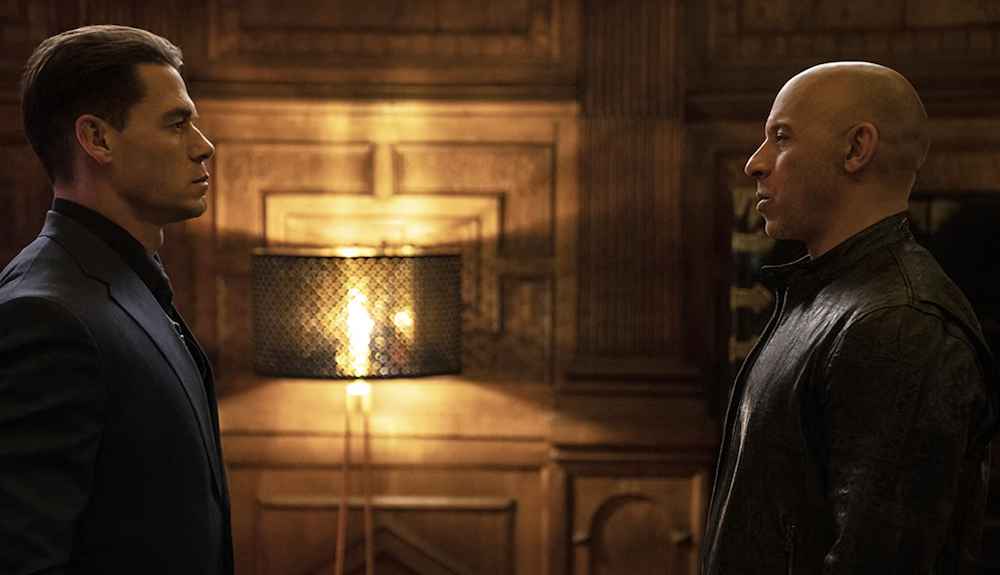 Photo by Giles Keyte © 2020 Universal Pictures
The casting of the younger versions of the crew from Fast 1 is amazingly on point. Vinnie Bennett especially gets praise from me for playing young Dom. He does such a good job I can easily see the creative team doing a prequel series of movies or whatever, covering the stuff leading up to the first movie. I was also surprised to see Finn Cole, my favorite actor from the TNT series Animal Kingdom, here as a young Jakob / Cena. 
There's so much going on with so many threads that I haven't even gone into the return of Sung Kang as the gawd Han, who has such an insane return that the team should make an anime about it. Everything works out in the end, of course, yet with threads that will lead to another adventure. 
I love this franchise and I won't apologize for it. It reminds me of the joy I've gotten from manga in the last 10 years. The slow burn of building a story about people you care about, growing from a humble start to some of the wildest ideas you could think of. I'm glad the Fast Saga is still here through it all. 
In the End: F9 of the Fast Saga is a huge spectacle action movie with archetypal heroes versus villains smirking and winking at you the whole two and half hours. It's a perfect movie to come back and see in theaters and to really kick off summer.