Basically: It doesn't have much to say but it looks good doing it.
This latest version of Emma, much like the titular character, is very attractive indeed. A hat tip to casting director Jessica Ronane. The cast has presence and an appeal that seems to be from another time—1815 to be exact. The set design by Stella Fox is gorgeous, dipped in pastel hues, texture, and decadence. The costuming from Alexandra Byrne is equally lux, turning the finery in each scene into a secondary plot that leaves you breathless for the next ensemble. If only the film left you with the same level of anticipation.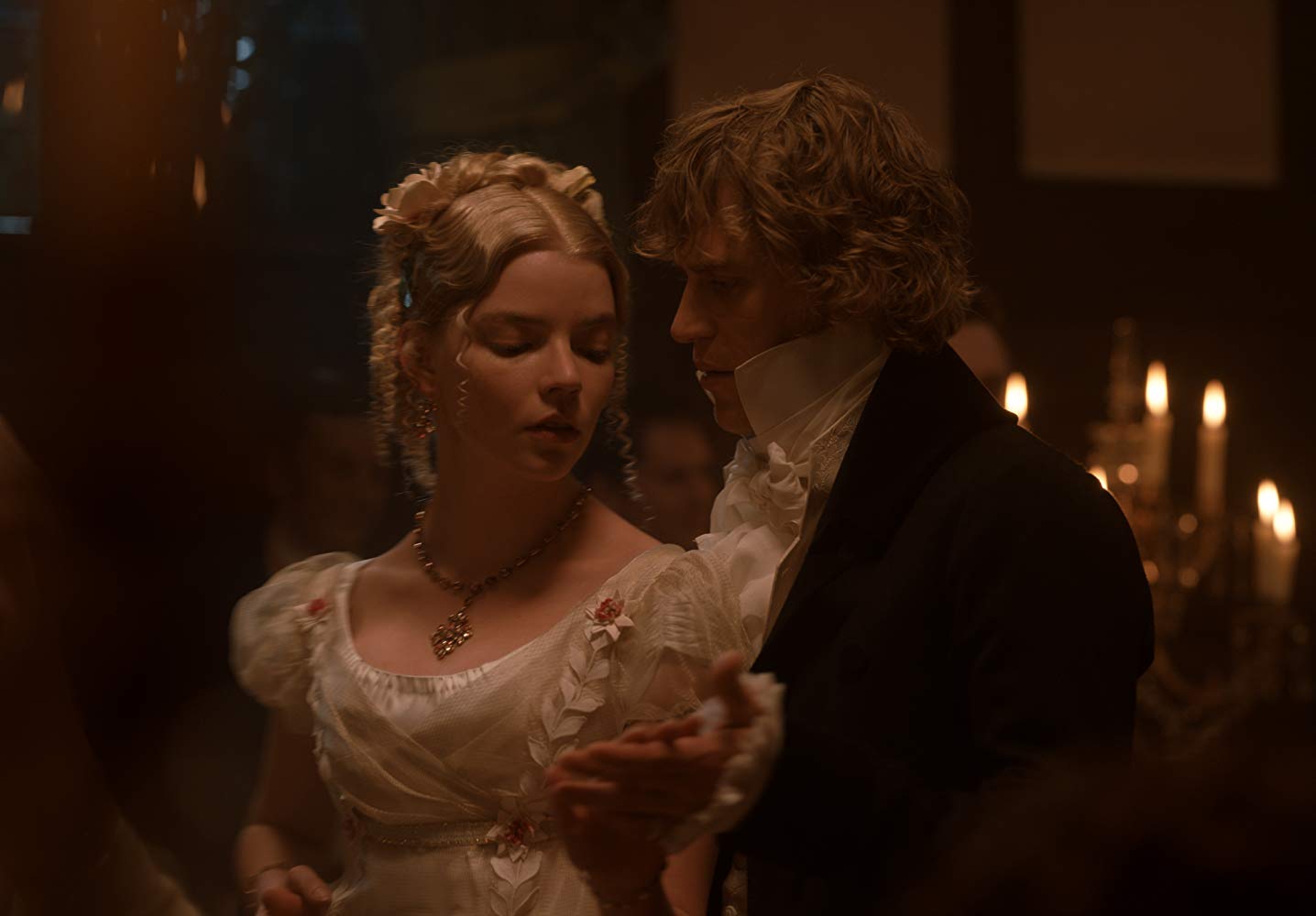 Courtesy of Box Hill Films - © 2019 Focus Features, LLC.
The story and time period are the same as Jane Austen's classic. Emma Woodhouse is a clever young heiress who has a gift for matchmaking and…well…for everything. She's vain and slightly pretentious but she means well. Therefore, of course, her good intentions and a series of botched matchmaking attempts lead to emotional purgatory for her and the small town aristocracy around her—until the day it's revealed she may NOT be the best at everything and she grows the hell up. 
It's a strong story. One that has stood up to multiple remakes and even an extremely good high school reimagining. It's a good cast too, as I mentioned earlier, and our latest Emma (Anya Taylor-Joy) has a charm and ultimate compassion that softens Emma's foibles and makes you cheer for her maturation. I love Mr. Knightley (Johnny Flynn) as we always do and always should, and Flynn plays him with a steel edged vulnerability that's deeply engaging.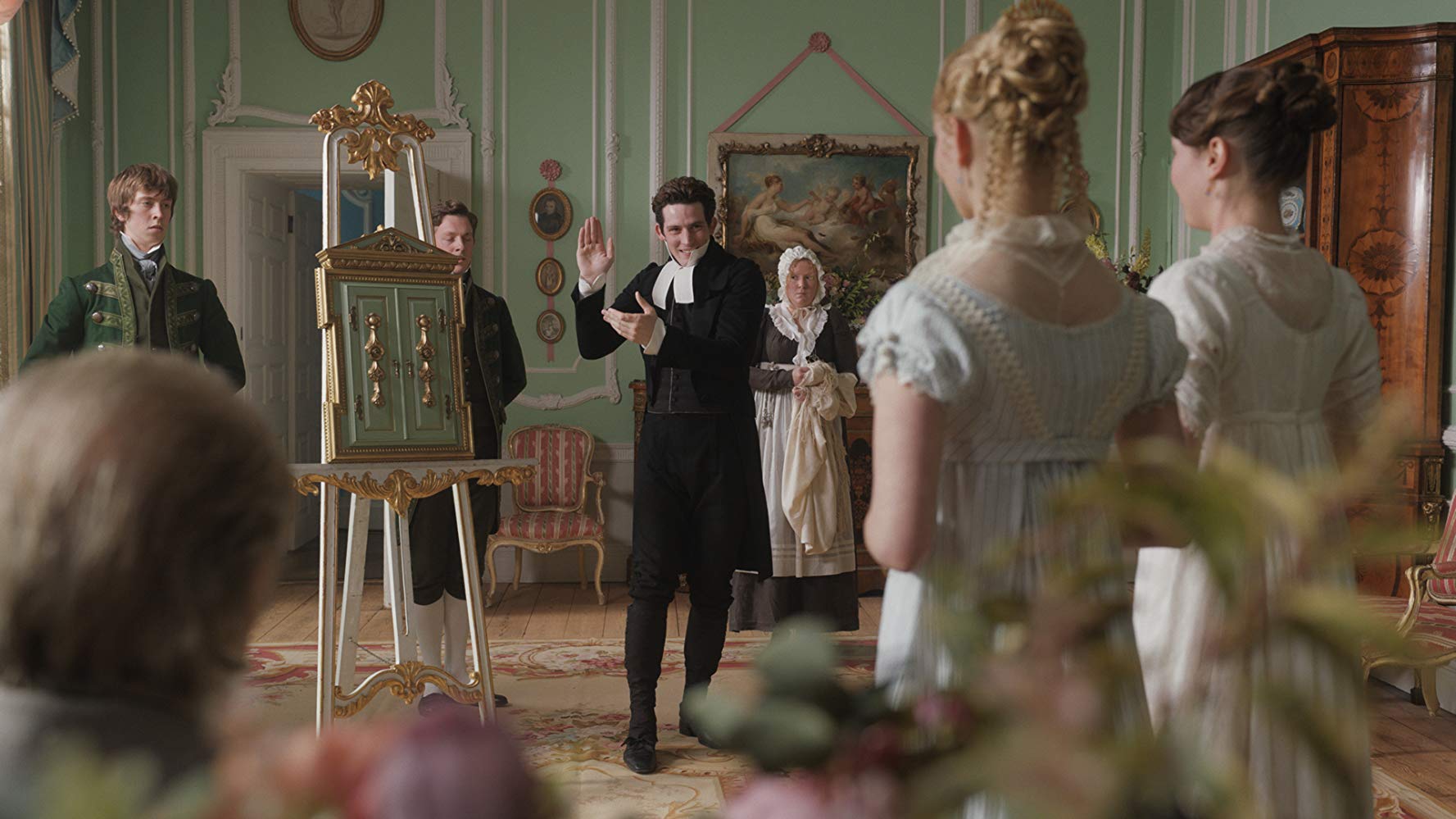 Courtesy of Box Hill Films - © 2019 Focus Features, LLC.
And yet, with all of that said, this bright bubbly confection of a film doesn't really have anything new to say. It's lovely but we've seen it. Without the daring of an Amy Heckerling (Clueless, Fast Times At Ridgemont High) to flip the paradigm I found myself wondering what's the point. Is there some cosmic law of the universe that says each generation must have their own version of both Emma and Little Women? And if such a law exists, why aren't there more versions that match the time as Clueless did to 1995? Or how about we fling it to the future and see how it plays out. Or how about we take it to a fantasy world in a long ago desert? 
You see? Emma (2020) is lovely but only that.. It's well made, well acted, and superbly designed but when I left the theater it left me as easily as cotton candy in the rain.
In the End: If you love Emma then it'll be fun. If you've never seen or read Emma you could probably take it or leave it. Design students must see it. Otherwise…meh.