Basically: The inspiration for Tatooine (and more), the most diabolical houses, a chosen one, and the vast imagination of an iconic SF hits the screen…hard
Lately I've felt the need to give you a bit of insight into my backstory at the start of my reviews. Maybe I'm feeling nostalgic but, more than that, I want to share the dichotomy or sometimes trichotomy and even the you-tried-it-chotomy of my thoughts, so the reviews themselves make more sense. 
My backstory with epic sci-fi and fantasy is a long one. I read so much of it, loved it so deeply that rather than go home after school my mother would instead have to pick me up from the public library after work. I'd immerse myself in other worlds and fantastical realities. And because I was raised to love myself, my people, and our BIPOC loved ones from various cultures, I never envisioned these stories as all white worlds (even when the author did). I have many thoughts about Dune, the 1965 novel by Frank Herbert and, with an adaptation as accurate as what Denis Villeneuve has created, those thoughts—good, bad, and ugly—remain.
Photo © 2020 Warner Bros. Entertainment Inc.
DUNE is the story of Paul Atreides (Timothée Chalamet), the heir to Duke Leto (Oscar Isaac) of the House of Atreides, a vast military power whose influence threatens the Emperor of the universe. No small stakes here. Paul is also believed to be the child of legend, a chosen one called the Kwisatz Haderach, due to his genetic inheritance from his mother, Lady Jessica Atreides (Rebecca Ferguson). Jessica is a member of the Bene Gesserit, an influential and powerful order of meta-human women. The central location is the desert planet of Arrakis, home of the Fremen, and a colonized goldmine to the House of Harkonnen. Who have become immeasurably wealthy due to their mining of a natural resource only found on Arrakis called spice. In a feat of political machinations worthy of Palpatine (oh wait, he is Palpatine's prototype), the Emperor pits the brutal Harkonnens against the warrior Atreides. And, as you can imagine, things get deadly.
At this point, there is a great deal of information and conversation about every version of Dune (you'll hear more when we release our spoiler episode on Geek Girl Riot next week). Therefore, I'll get to the points.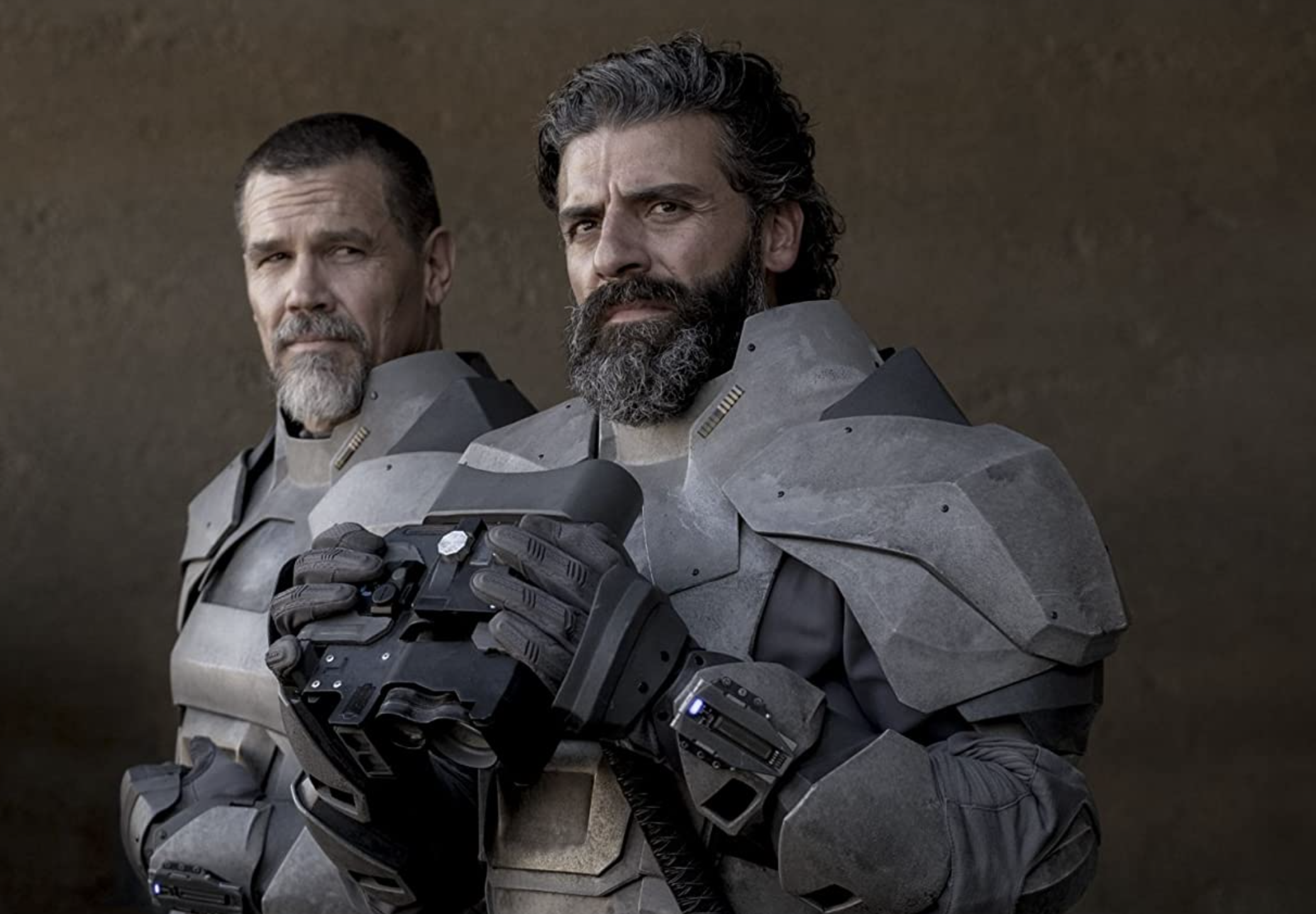 Photo © 2020 Warner Bros. Entertainment Inc.
THE GOOD:
DUNE is a strong film and a beautiful adaptation of Herbert's book. It's cold-blooded, imaginative, and robust; this is the kind of epic sci-fi we need. That is due to the artist at the helm, Denis Villeneuve is a brilliant filmmaker and storyteller.
Throughout this Part 1 of the franchise (only covering roughly a third of the book) I marveled at many things. The production design—from the Aztec inspired capital city Arrakeen, to the dragonfly helicopter-ish aircraft, to the way the sandworms of Arrakis have mouths that resemble the iris of a great eye. The fight choreography made me bounce in my seat because it felt real and rooted in a definable culture (and that's before the battle scenes begin to fry the synapses). The acting is so natural, you're pulled into the story very quickly. Everyone here is doing the craft proud and they each give the sense there are levels and levels of depth to their characters yet to be explored.
sidebar: Why are all the Skarsgårds so good at being evil? I'm not sure what's going on there but, Papa Skarsgård, Stellan continues the streak by being the Baron Vladimir Harkonnen of my nightmares. 
I cannot lie to you, as a reader of epic sci-fi and of Dune, this film held me rapt. If you are another fan of epic sci-fi, Dune itself, or good filmmaking (and you enjoy the kind of machinations that come when wealthy houses battle for supremacy): You'll enjoy DUNE. It is a strong Part 1, and I am here for the entire ride.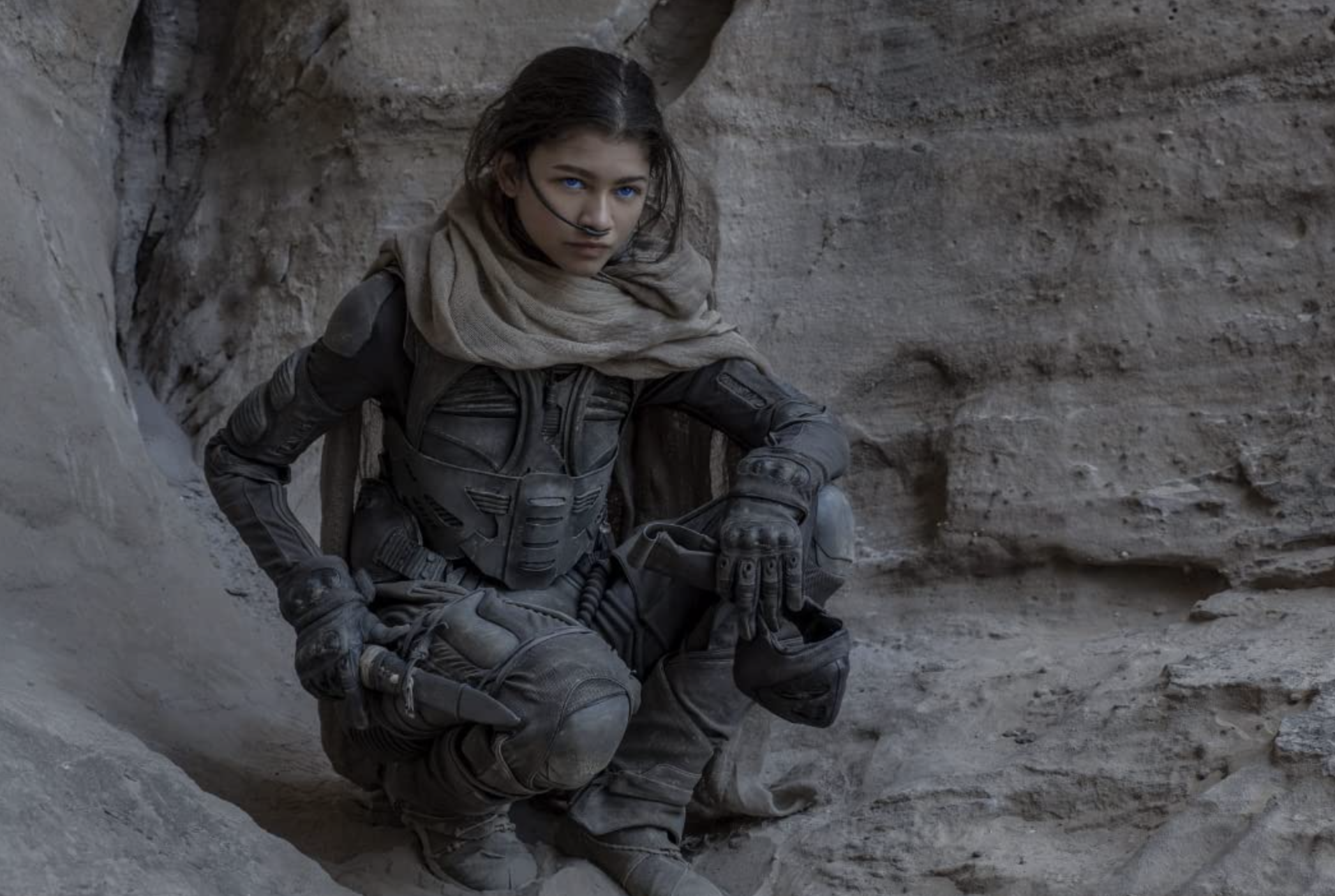 Photo © 2020 Warner Bros. Entertainment Inc.
THE BAD:
This is the first of what is likely to be a trilogy and it feels like it. If you don't know the books, you might do a double take at the ending and wonder if Villeneuve did you dirty. He kinda did. In order to slowly bring the audience into this massive and imaginatively realized universe, the filmmakers take their time to set the stage by cleverly hiding the exposition. It's well done but it means this movie is all set-up. 
THE UGLY:
One of the critiques of Dune has always been that the Fremen people of Arrakis are clearly based on Arab cultures; yet they are often coded or portrayed as white. Villeneuve works to mitigate this issue in some ways by casting Brown and Black actors to represent the desert people. However, he brings other issues more firmly into the spotlight. 
The first is the casting of the great Javier Bardem as Stilgar Ben Fifrawi, a Fremen tribal leader. We all know Bardem stays shiny but there are so many Arab and Middle Eastern actors who would've not only excelled in the role but would've given it authenticity.
Second and more problematic are the dual poisoned swords of colonization (that bastard) and white saviorism (that bastard's fictional twin). Dune has had these problems from its inception but when the Fremen are depicted closer to who they were meant to be, those issues come more sharply into focus. Villeneuve might've made choices to lesson or even fix these problems, he might still do it in the films to come, but he hasn't yet.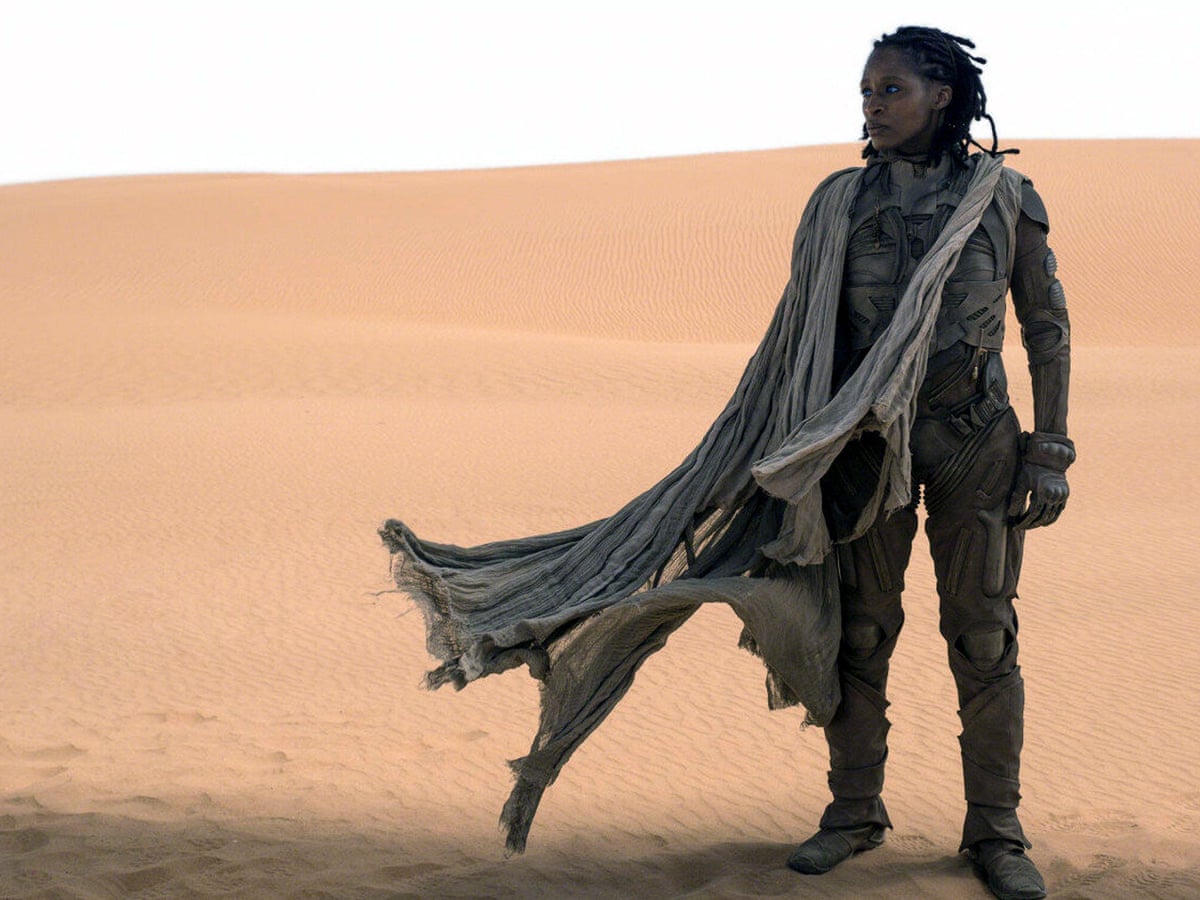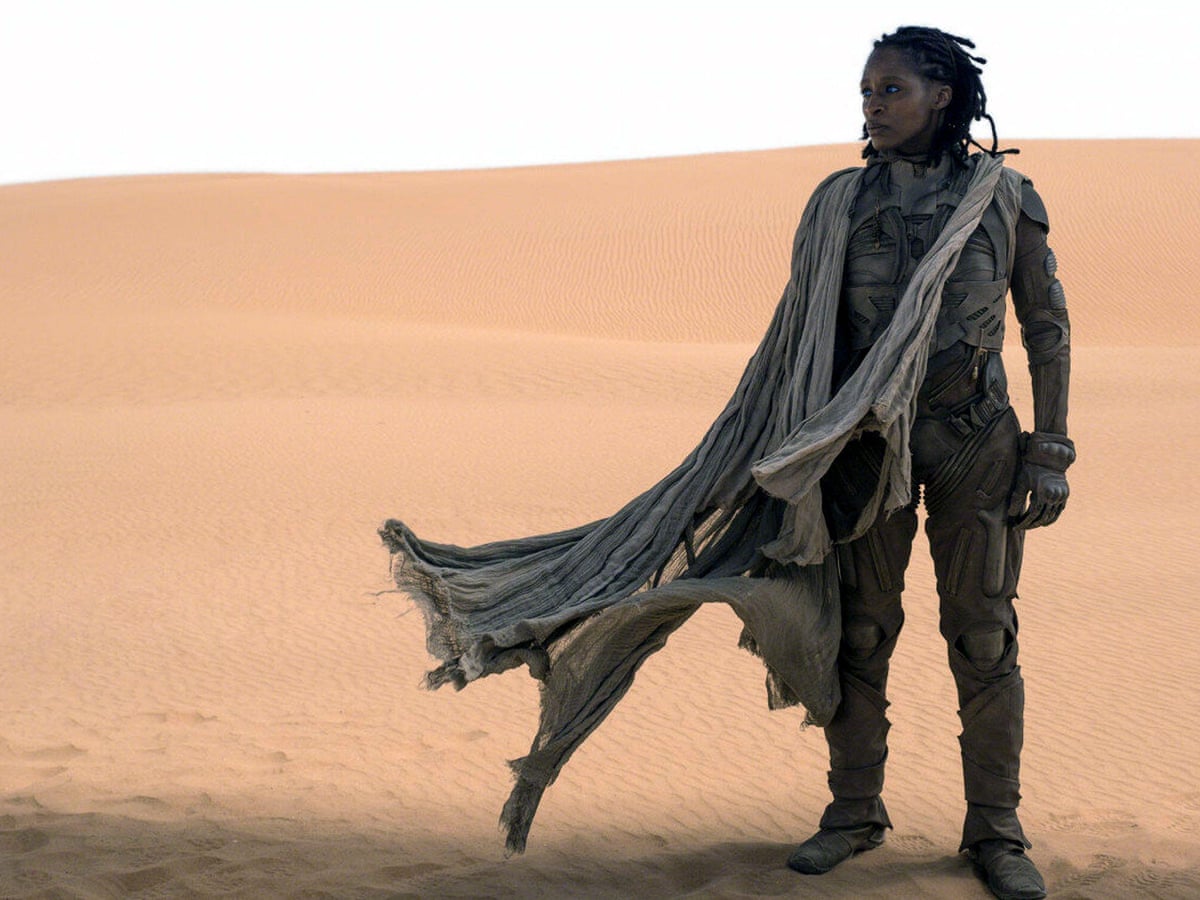 Photo © 2020 Warner Bros. Entertainment Inc.
THE WRAP UP:
Do you see why I needed to tell you more backstory before I could share my many thoughts about Dune and DUNE and all the Dunes? Except Children of Dune, we will not speak of it. It's complicated and just because we grew up adoring a property doesn't mean we can't talk about its drawbacks in hopes the representation improves. 
I really enjoyed this movie and I can say that while being honest about its bones.
In the End: DUNE is a sci-fi spectacle that is only beginning to blow your mind and sizzle your retinas.