Basically: When a woman thinks she's going to die, she gets a clone to live out her life when she's gone…but things take a dark turn. 
I didn't know what to expect from Dual as, unlike bigger films, I was able to go into this completely unaware. So I wasn't expecting this lovely little science fiction gem. Dual is about Sarah (Karen Gillan), a young woman living a quiet, boring life. She avoids her mother's calls and is in a relationship that's clearly on the rocks but she doesn't know it yet. Sarah seems to be fighting a cold or something…until BOOM, she starts coughing up blood. She goes to the hospital and is hit with the weight of finding out she has a terminal illness.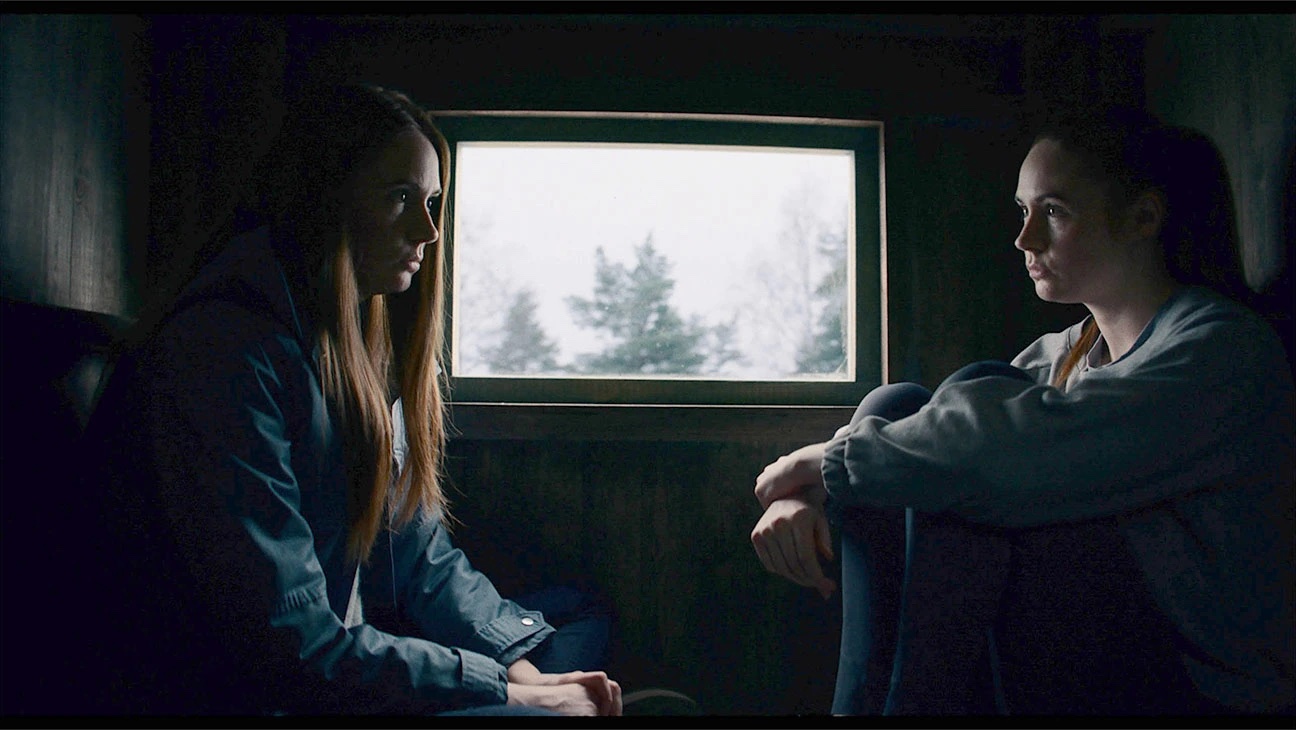 Sarah decides to get a clone so her loved ones won't know she's gone. After meeting her Clone and teaching her things about her life, the Clone begins to take over. However, this causes conflict when Sarah's illness goes into remission. Now the two Sarahs must fight to the death to see who will be the one and only Sarah by law.
Dual feels like a good Twilight Zone or a Black Mirror episode expanded to feature-length for a new audience. The idea and twist are solid, and the cast is very tight and small. Karen Gillan does well to make you empathize with her pretty unlikeable character as everyone else in Sarah's life becomes way more unlikable. Beulah Koale plays OG Sarah's boyfriend Peter, who does well as Sarah's handsome boyfriend who is slyly trash. Maija Paunio plays Sarah's mother, who does enough to sell an annoying mom-type without being onscreen much.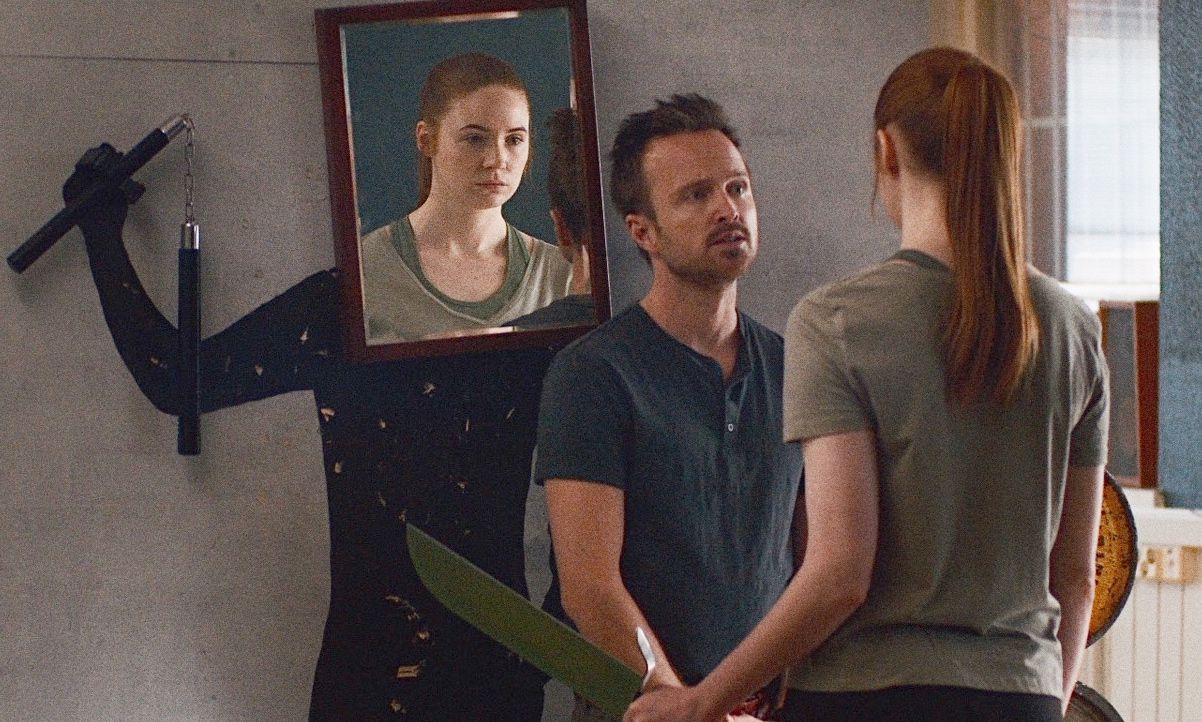 The real stand-out co-star, other than Gillan herself, is Aaron Paul as Trent, Sarah's fight trainer. Having clones in this world brings in an exciting concept, where there are legal duels to the death between two versions of a person. Paul's Trent is a very serious and calm trainer. Paul gives a level of flatness to Trent that really adds to the absurdness of the whole situation in the middle section of the film.
I don't think Dual is for everyone, but it is very quirky and less dramatically profound than Swan Song, another movie with a similar concept. That might turn people off on a surface level but both films are very different from each other. Dual is a fun watch and at a nice 95 minutes, I love how tight the whole thing is. I hope many take the time to give this film a shot. 
In the End: Dual is a dope sci-fi black comedy that is entertaining and fun throughout.