Basically: Finally a Dragon Ball movie dripping with Akira Toriyama official canon SAUCE!
I want to be honest from the jump, I'm not objective with Dragon Ball. The story of Son Goku (Masako Nozawa) and his friends has gone from manga to the global phenomenon of the anime over the past 35 years. Through the games and everything, I'm with it. I've read it, I've watched it in Japanese with no subtitles, I watched the mid-90s "Rock the Dragon" dub on Toonami and again with Kai re-edit. I'm 'bout this life.
Some reading this might not know what's going on with the new Dragon Ball Super: Broly movie. Why is Dragon Ball in theaters and is it a remake or reboot? For context, back in the day, when Dragon Ball Z was first airing in Japan, it was STUPID popular. They made movies and one of the biggest was Broly – The Legendary Super Saiyan. It's a movie in which, unbeknownst to our heroes, there is another Saiyan who survived the annihilation of their race and homeworld, a being so powerful he is the myth of Super Saiyans come true and not Goku. He's so powerful he made Vegeta (Ryô Horikawa) cry. He's the only secondary movie character to have sequels, but he's a big thing although none of the movies factor into the actual story of Dragon Ball. As cool and as popular as Broly (Vic Mignogna) is he wasn't CANON. So when the new Dragon Ball Super happened a few years ago and with a resurgence of its popularity, creator Akira Toriyama decided to finally make Broly canon and that brings us to Dragon Ball Super: Broly.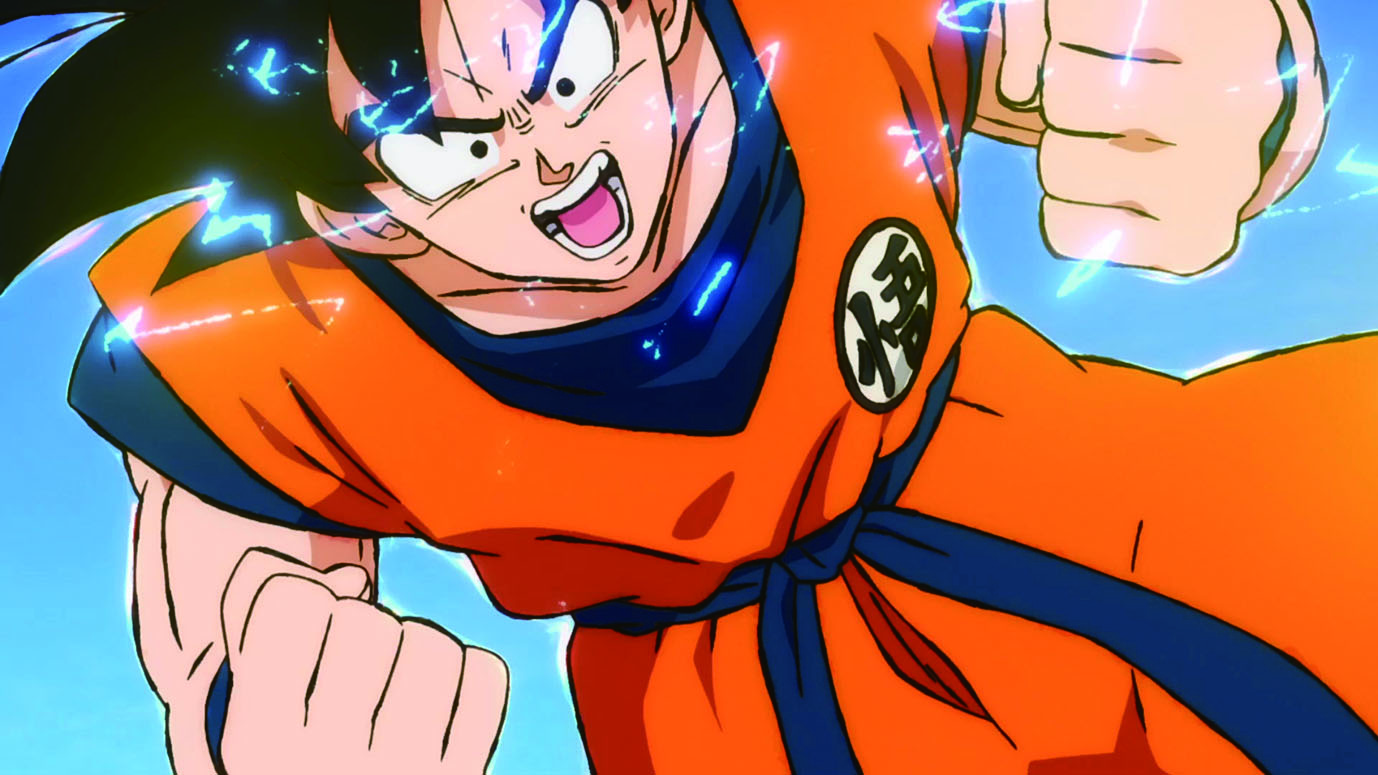 Credit: Funimation Films
The film starts in the past when our two main heroes (Goku, Vegeta) were toddlers. We see King Vegeta (Banjô Ginga), ruler of Saiyans, get introduced to Frieza (Chris Ayres) who now rules over them. King Vegeta hates his people's enslavement and is happy to see his son's strength and potential. But KV is threatened by Broly, a lowly military man's son, whose potential is far greater. Broly could be the legendary Super Saiyan who KV fears will destroy everything. He sends Broly to a dangerous faraway planet. Broly's father, Paragus (Katsuhisa Hôki) finds out and curses King Vegeta, vowing revenge. He then goes to find and save his son. Years pass, all the stuff from Dragon Ball happens, and now through the machinations of Frieza, Broly meets our heroes on earth. In classic Dragon Ball style, a huge fight ensues.
So the real question: Is it dope? The quick answer is yes—it's flame. This is the best-crafted plot a Dragon Ball movie has ever had. That's because Toriyama actually had a hand in the process versus others using his work to cash in. Toriyama uses this movie to flesh out a lot of the backstories he'd only hinted at in the manga/anime and he's added a few he did more recently. Also, unlike in the old movies, Broly is a full character—he has motivations and pulls empathy rather than being a big brute who repeats the same word over and over. You care about Broly because of his backstory and how he's been used. You don't want him to have the same fate as the old version. However, there isn't a lot of growth here for our heroes Goku and Vegeta, but it is great to see them comfortable while adding a bit more subtlety to the dynamics between the Saiyans and Frieza.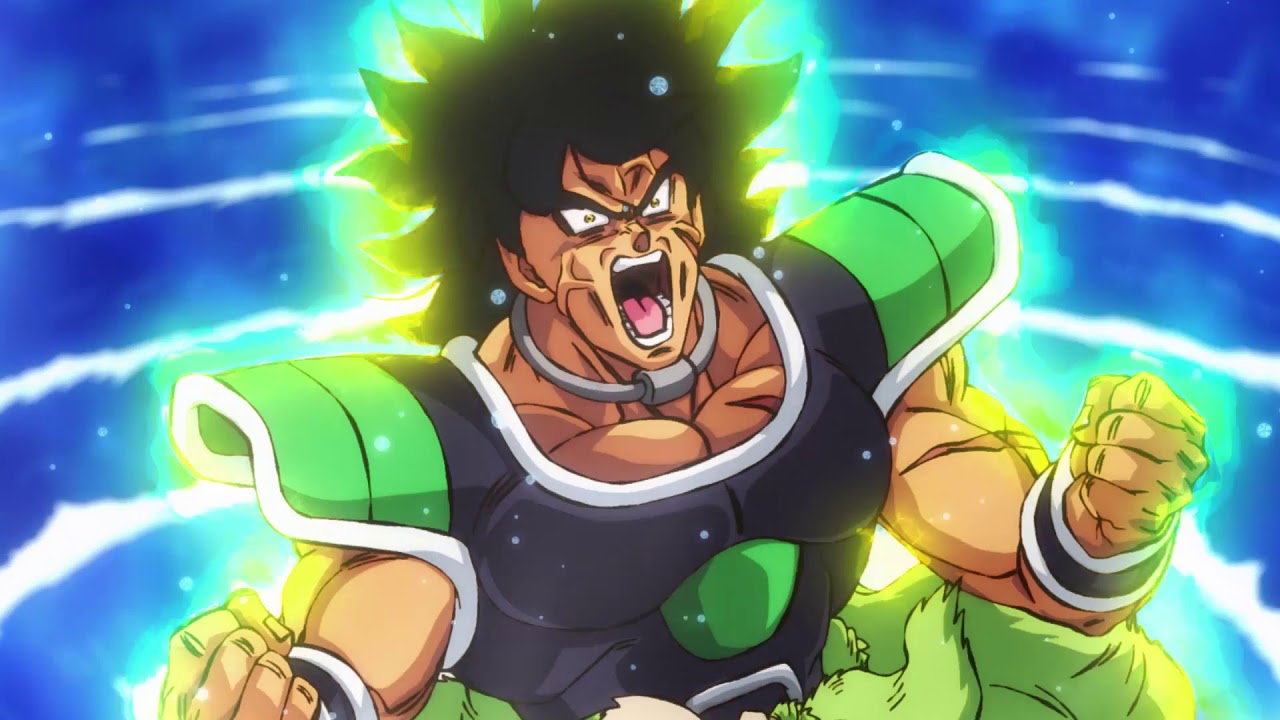 Credit: Funimation Films
Besides great storytelling there is so much beautiful animation at play here. Toei Animation put a ton of work into it, a lot of care in terms of the shots and backgrounds. There are so many Easter eggs and callbacks to classic stories and characters long gone. This movie has a retro feel, by that I mean it looks like golden age anime or animation from the mid-90s. While DBS: Broly is new, it has a feeling of hand drawn—ink and paint on paper—from the times before digital animation techniques and compositing. In some scenes they go full digital, when the battles get big and epic. At points it looks like a souped-up version of Dragon Ball FighterZ (video game). I don't totally mean that in a bad way either. The filmmakers are able to make every movement and hit so dynamic with such intense energy.
The animators add such emotion and gravitas to things we take for granted now, like the transformations—they haven't been this good since they started appearing over twenty-five+ years ago. Little additions like the changing of the eyes, twitches in the body, and changes in the fantastical energies surrounding the characters, make the movie a joy on the screen. The film is also balanced in pacing the drama, action, and—a key part—comedy. Dragon Ball started as an action-comedy manga and this current Super era has done a great job of bringing that back. It's on full on display here as Goku and Vegeta become a martial arts comedy duo with Goku as the silly one and Vegeta as a great straight man.
As I said earlier, I'm a fan but not every Dragon Ball movie or series [cough GT cough] is good. This here is the first one truly meant to be seen in a theater—it feels like a film. DBS: Broly also sets up what could be the next phase of this Super era. If you've ever in your life loved anime and especially if you've watched Dragon Ball, go see this movie while it's in theaters and enjoy yourself as much as Goku enjoys fighting.
In the End: The best actual Dragonball film ever made.