Actually: 7.5
Basically: A mix of the 2000 film Frequency and a cop murder-mystery. 
Don't Let Go is an interesting film. It's about a detective named Jack (David Oyelowo) who is the only stable adult male in the life of his niece, Ashley (Storm Reid). Uncle Jack, as she calls him, is always there to talk to her. But one night her call is erratic. This causes Jack to go to his brother's home to see if Ashley is alright. There he finds nothing but tragedy: His brother, sister-in-law, and his beloved niece have all been murdered. However, while he's deep in mourning, Jack starts getting calls from Ashley's phone… The weird thing is, his dead niece is on the other end. And Jack must figure out if he can somehow save her. 
Director Jacob Aaron Estes chooses not to focus on the supernatural/science-fiction elements of the story, instead looking more at the emotional core of Jack's grieving, mixed with his hope of changing his niece's fate. You're supposed to care more about this relationship than how the separate timelines work. You shouldn't try to figure out the mystery of time travel (because it never makes sense) but the murder-mystery is something your brain can focus on.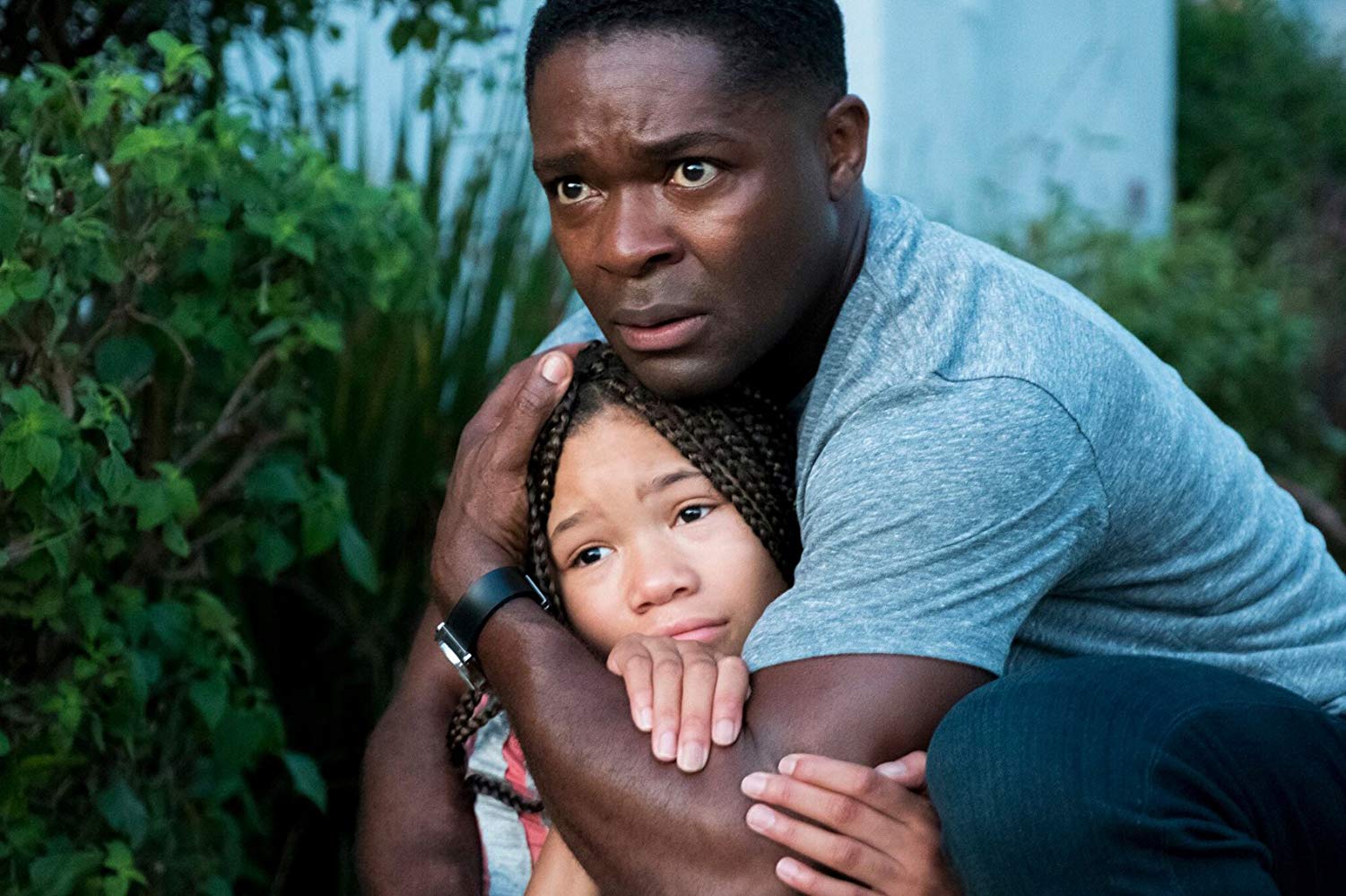 Photo © 2018 - Sundance Institute
Since the cast is fairly small, you get a lot of solid performances from Oyelowo and Reid. Oyelowo plays Jack as grief-stricken yet completely driven, to the point of what others see as madness, and he completely sells it. Reid's character comes off as smart but still a kid and that's what's good about her performance. Ashley does things that can annoy you but, from her perspective, none of what's happening makes sense. To her, what her uncle asks her to do is weird and confusing. And when she's in danger, Reid is able to show the correct amount of panic as things ramp up to the climax of two timelines. Mykelti Williamson also appears as Jack's partner Bobby who is, for the most part, the only person Jack can rely upon. It's a joy to see this actor on screen doing great work. Alfred Molina was also a surprise to see. He's not in the film much but he brings his standard level of craft even to this small role. 
Estes and cinematographer Sharone Meir do some enticing work. They maintain a blue or blue-green hue throughout, yet the cool tone also has the ability to make everything look very humid and hot. It helps with increasing the tension, at times making everything uncomfortable. The pacing of Don't Let Go is also good and the film doesn't overstay its welcome at a nice and manageable runtime of 104 minutes. It tells its story tightly and succinctly.  
In the End: Don't Let Go is a solid above-average film with an interesting mix of genres and, while it's not perfect, it's worth going to see.