Basically: Well, it's a Doctor Dolittle movie. Again.
Note: This review is meant to be read in a dry tone. Carry on.
We've had four Doctor Dolittles: the original from the books by Hugh Lofting, the first film adaption in the form of Rex Harrison, the modern Eddie Murphy version, and now Robert Downey Jr. takes us back to either the books or Harrison (I'm not sure which). I've never read the 1920s book series (I'm more of a Pippi Longstocking girl) but the 1967 movie is a standard family musical with many of the insensitivity problems you'd expect for 1960s Hollywood. I thought it was something more magical as a child—and maybe it was for when it was—but I know better now.
/ / / confession / / / There's a part in Africa with Zulus (if we can rely on the trailer) and not even Keanu Reeves nor my mum could get me to go back and watch that. Not in 2020. Not knowing what I know about 1967.
So why return to Doctor Dolittle when it's already been done and flipped and turned upside down? I'm not sure. I'm not sure about most of these reboots because they're starting to feel more like rehashes.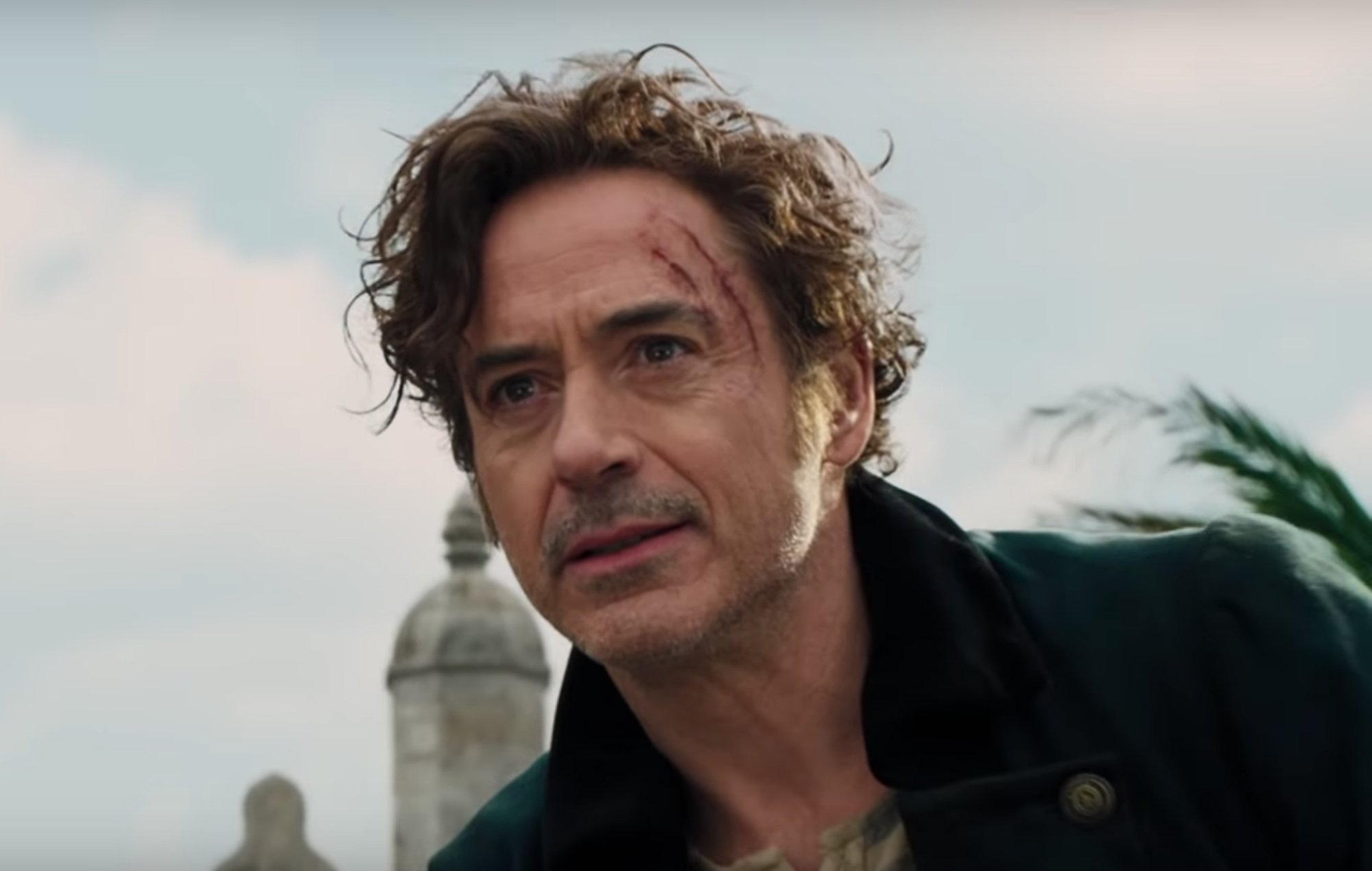 Photo via Universal Pictures
At least, DOLITTLE doesn't feel that way. It comes off as an honest attempt to reinvent the family franchise. I can appreciate the attempt. There are talking animals with fun personalities. There are teenage humans with great hearts and intrepid souls. And there's an adventure on the high seas. In classic style, RDJ portrays the man who "walks and talks with the animals" as a heartbroken misanthropic hermit who's a little bit Willy Wonka and a little bit Doctor Who…which…now that I think about it…is exactly who Dolittle always was. All three characters—no matter who plays them—are magnificently zany, they're sarcastic, they take on companions liberally, and their contempt for humanity is only outpaced by their compassion. So, yes, there we are.
Oh, the movie. For a minute I thought I was done. 
The movie starts as a fairytale, with an animated introduction to Lily Dolittle (Kasia Smutniak), the legendary adventurer, and her husband John Dolittle. Their happier days unfold with their family of animals traveling the world beside them, until the day Lily is lost at sea and John closes the gates to their estate.
Years later, a teen boy named Stubbins (Harry Collett) discovers his own affinity for the animals, while teenage Lady Rose (Carmel Laniado) is sent off on a royal mission. They meet-cute on the Dolittle Estate, where they are unwelcome, well, at least by the doctor. The animals seem cool with it. The animals—new versions of the originals with some new friends thrown in—are cool in general. They're voiced by Emma Thompson, Rami Malek, John Cena, Kumail Nanjiani, Octavia Spencer, Tom Holland, Selena Gomez, and Marion Cotillard. Oh, and there's also the Shere Khan inspired Barry the tiger who, of course, is voiced by Ralph Fiennes (literally that's his bag). Like I said, the voices are all good but Malek's gorilla, Chee-Chee, gets all the character development, while Cena's polar bear, Yoshi, and Nanjiani's ostrich, Plimpton, have the most fully realized relationship.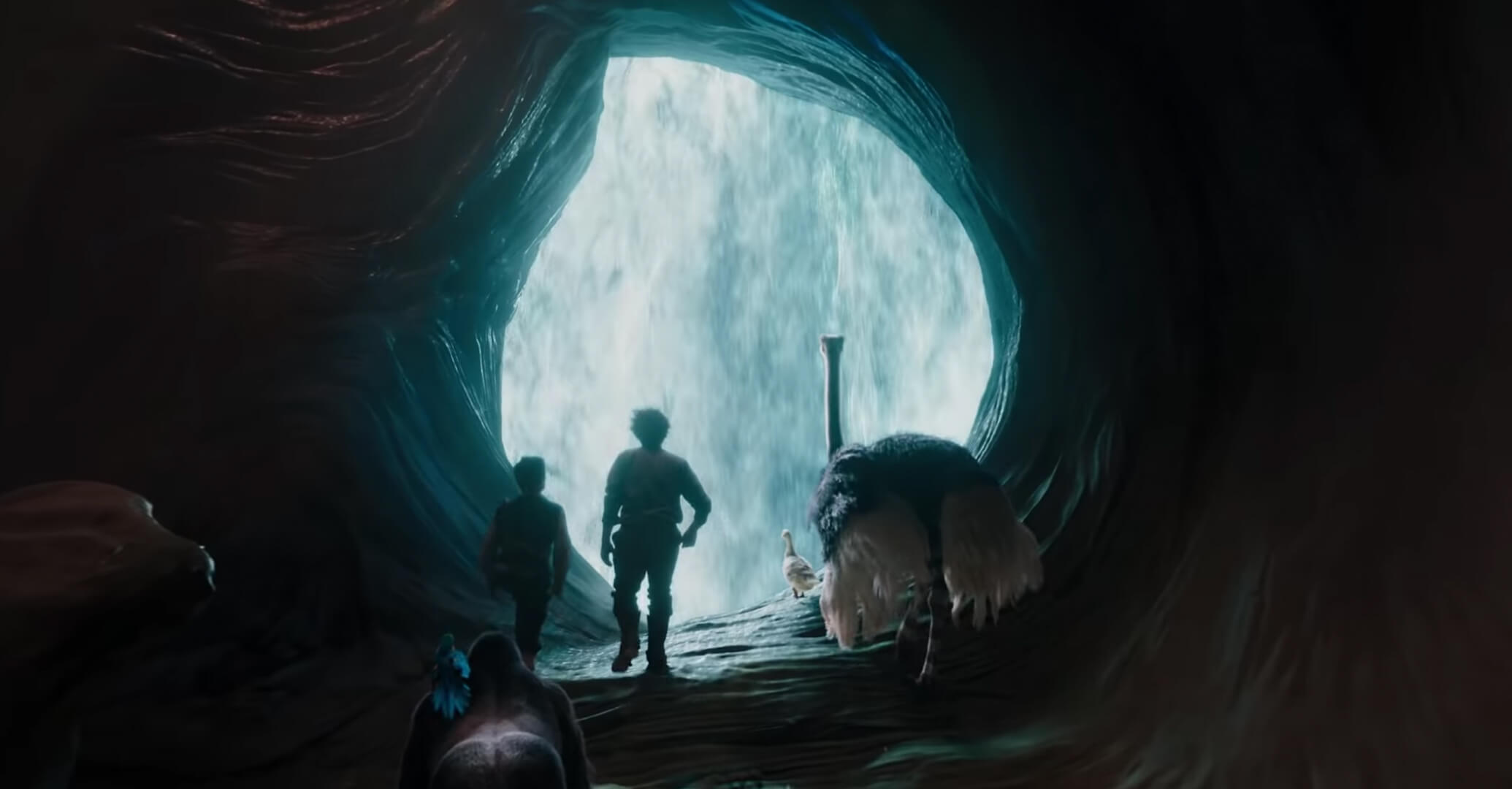 Photo via Universal Pictures
Where does that leave our main character and the teens? I'll let you decide, but I will tell you Antonio Banderas shows up as a dread pirate. That's fun. 
Then there's Michael Sheen, who is known to sprinkle his patented Sheen® brand Luster Dust all over everything he does. His rival to Dolittle is the brilliantly bumbling villain: Dr. Blair Müdfly (pronounced Moudfly because of "the umlaut from the German"). Y'all, that umlaut almost did me in. I could not stop laughing at that. We must insure Michael Sheen's well being immediately (and I do mean "insure" like with policies in the billions). 
As I mentioned, there's an adventure—which is fun at times—and the CGI is very pretty. There you have it. Is DOLITTLE silly? Yes, it's probably meant to be. Is it family entertainment? Yep. Will audiences like it? I'm not sure. I'm still trying to understand why y'all liked fidget spinners so much.
sidebar: Here's something interesting. This 2020 version and the 1967 one were notoriously plagued with production issues, including long delays. I don't know what that means but the symmetry is fascinating.
In the End: RDJ is really good at making franchises happen and this one might be good for a Saturday morning with your fam.