Actually: 8.5
Basically: Danny Torrance returns to help a little girl who finds that ghosts aren't the only things eager to devour those who "shine"…
Decades ago, Danny Torrance—who survived his father's descent into madness in a snowbound hotel—discovered that the ghosts of the Overlook Hotel were not content to stay there. Instead they followed the boy, forcing him to learn ways to deal with them, with help from an old friend.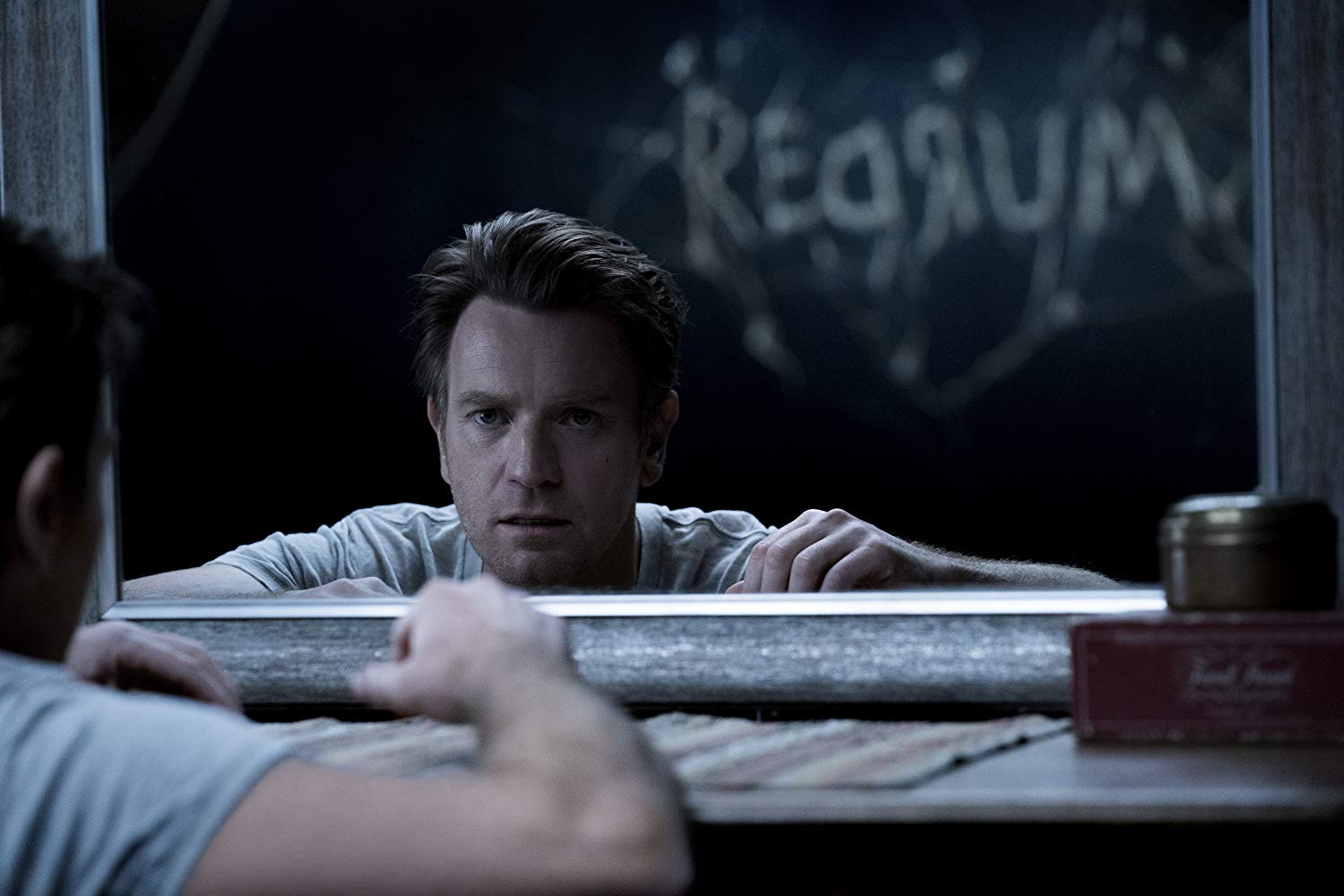 Photo courtesy of Warner Bros.
Fast-forward to New Jersey, 2011. Dan (Ewan McGregor) is now an alcoholic drifter who has one-night stands and starts fights in bars. Riding a bus to nowhere, he stops off in New Hampshire, where he finds a friend in Billy Freeman (Cliff Curtis). Billy finds him a place to stay, a job, and regular AA meetings, where he encounters Dr. Dalton (Bruce Greenwood)—and ends up becoming a most unusual orderly in Dalton's hospice.
Not far away, a girl who named herself "Abra" (Kyliegh Curran) has nightmares about a group of travelers called the True Knot who feed on those like her…after torturing them to death. They are led by Rose the Hat (Rebecca Ferguson) and they seem drawn to the shining ones like Abra and Dan, extending their lives by feasting on their souls. 
Abra reaches out to Dan, with whom she's become pen pals. Although Dan is afraid to awaken his own abilities, he knows Abra will be killed without his help. Together with Billy, he sets out to face Rose the Hat and her monstrous True Knot family, which leads them all back to a deserted hotel in Colorado…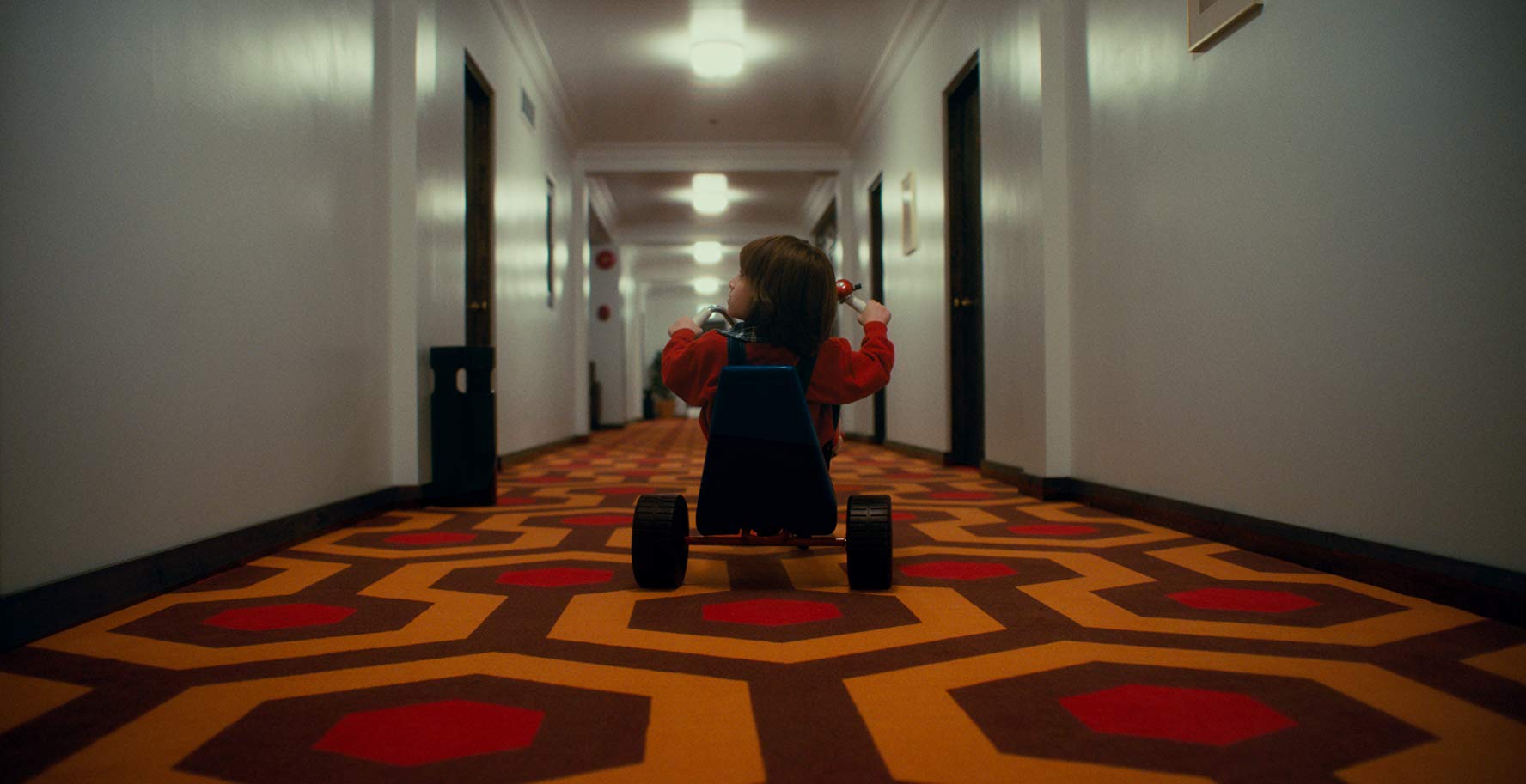 Photo courtesy of Warner Bros.
Doctor Sleep was adapted from the Stephen King sequel to The Shining by Mike Flanagan (who also wrote and directed the 2017 adaptation of King's Gerald's Game). Flanagan does a superlative job in bridging the worlds of Stanley Kubrick's The Shining with the Dan Torrance of today. Flanagan weaves in just enough dread and weirdness to keep the audience on its toes, while building steadily toward climactic showdown scenes. He allows us to get to know Abra, as a little girl and then as a scared but empowered teen, so that we care about what might happen to her. Will she be food…or will she join Rose the Hat's True Knot?
McGregor shines (no pun intended) as a grown Dan Torrance. He carries the weight of unwanted abilities and pain pushed down but never healed, his eyes betray the agony of decades existing like this. When Abra comes into his life, things are good; he has a couple of jobs and a nice place to live. It's a life he knows will be over if he chooses to help Abra and yet he cannot turn aside.
Curran is a spectacular newcomer as Abra, by turns playful, terrified, resilient, and anguished. She's called upon to play a LOT in this movie and she brings an A-game rare to see in a novice talent. Give her time and she'll be a major star.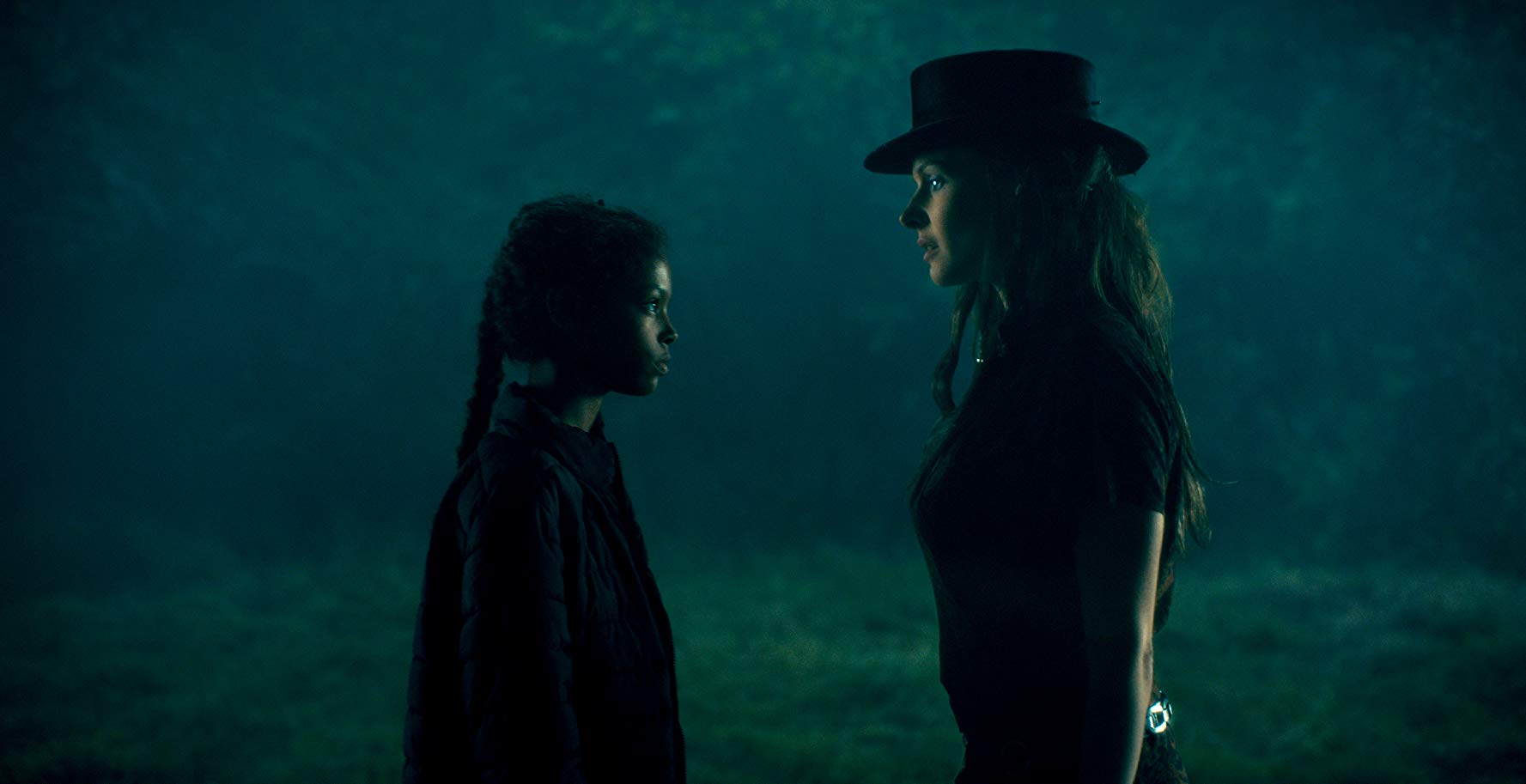 Photo courtesy of Warner Bros.
Horror fiction is defined by its villains. We know the names of most movie monsters but not nearly as many of those who survive them. Rebecca Ferguson creates a winning yet horrific monster in Rose the Hat, a lovely young woman whose evil hides behind a mischievous, charming exterior. She's one of King's best villains, ruthlessly destroying lives to extend those of her True Knot. The script also allows her to play greater depth than most monsters, as she agonizes over the loss of each of her family members. She's a villain that audiences will find engaging, even as they hope for her well-deserved destruction.
Flanagan also brings back several "old friends". Fans of The Shining will be glad to know that many familiar faces return, albeit in an unusual context, and the climax of the movie does not disappoint.
In the End: If you liked The Shining, you will love this one. Or if you want to see a not-too-gory but still spine-tingling horror movie about people with strange powers, this is definitely for you.