Basically: What if your death was preordained; written down in a notebook (Death Note) by a high schooler named Light?
This review is brought to you by the team of Sherin and Alex…and we have no idea where to begin. Two questions immediately pop into our minds:
1. Is this a movie fans of the original Death Note manga/anime will enjoy?
2. Is this movie any good, whether you know the source material or not?
Death Note, at its core, is a cat and mouse and tiger game between three characters: Light, the brilliant high schooler with the balls to play god, L, the world's greatest detective who's hell bent on stopping Light (and eating candy), and Ryuk, a death god who just wants to have fun (girl). The story is a paranormal psychological thriller that continuously plays with your perception of justice and morality. It is invigorating, in that it reveals the point of view of a villain who believes he is the hero—and then allows us to see how bad he can get.
The American live-action version of Death Note is best described as: Imagine a really bad John Hughes film, now add a decapitation, a book you can use to kill people, a loner loser, a cheerleader who smokes cigarettes on the field, and a living embodiment of the "devil on my shoulder" trope, then prepare to spend 101 minutes in a perpetual state of "what am I watching?".
We're now wondering whether the creators of Netflix's Death Note ever stopped to ask themselves what the source material was about. In fact, we're not entirely sure they even read or watched the source material—not enough to fully understand any of it, anyway.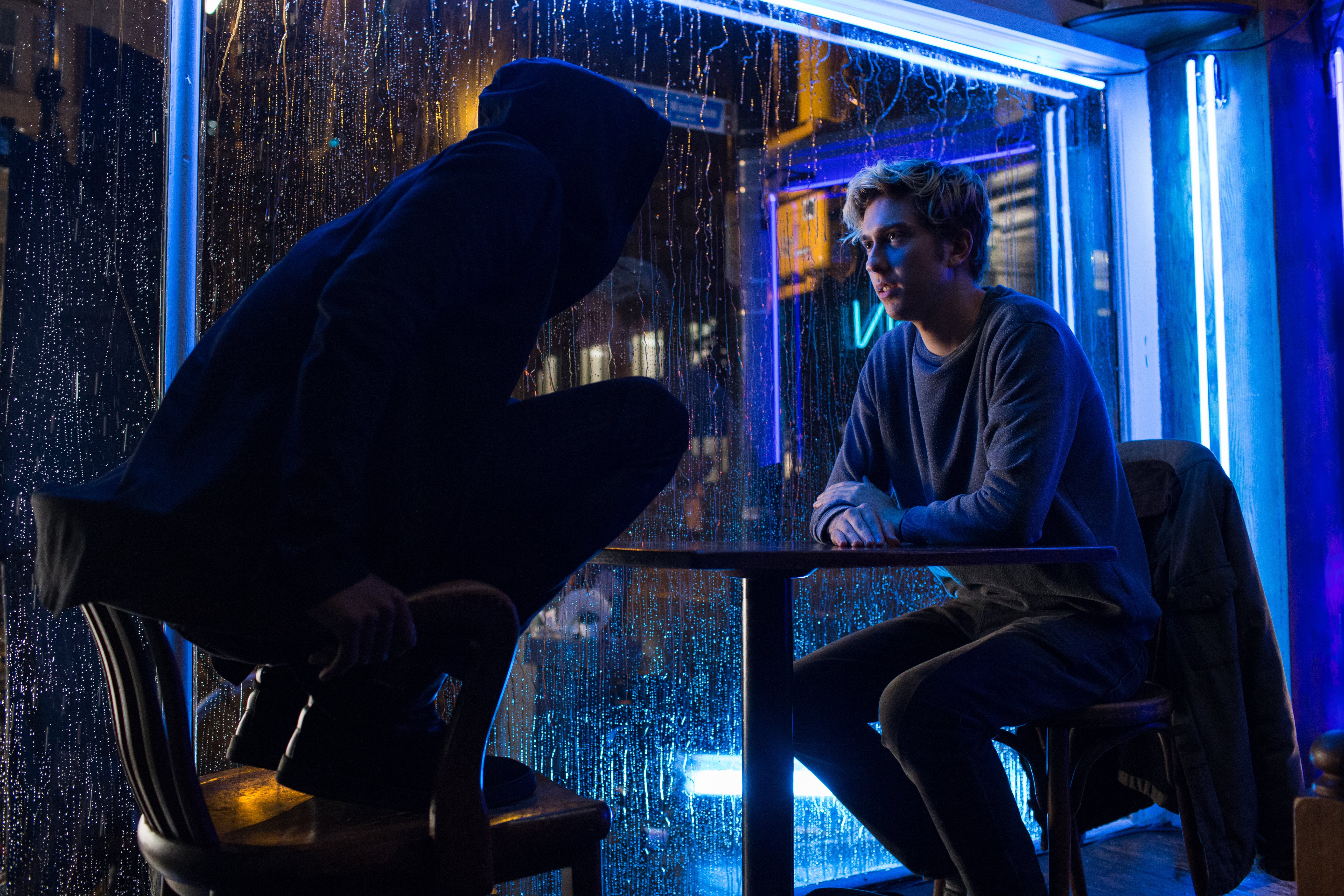 For someone who was raised outside of the US (like myself, Alex), TV show and movie cliches provide the only real "knowledge" of what the American school system is like. And Death Note has them all: The misunderstood underdog is our hero, who gets beaten up by bullies in one of the first scenes and blamed by the principal, just because he's that misunderstood. Oh and of course, he watches his true love, aka a cheerleader (what else), from afar in the hallways. If we'd drank for each of those high school teen movie cliches, we'd both be on the floor right now. The whole point of this story is that a human can be more monstrous and evil than an actual god of death. Instead, we learn an overdose of American high school tropes is far more monstrous than Ryuk could ever be.
Death Note is a perfectly perfunctory movie—the performances are okay, the production design is fine, the lighting is pretty good, the pacing is alright—but the movie suffers from a kind of multiple genre disorder. Is it meant to be a high school coming-of-age story, a paranormal thriller, a love gone wrong story, or a horror flick? We're not sure, and it's clear the filmmakers weren't either. However, the greatest confusion comes from the fact this Death Note completely eschews the original thrills of the source material and embraces all those cliches above. Ultimately we end up with a bad remake of Donnie Darko rather than a good Death Note or even a good re-envisioning of Donnie Darko, which might've been nice…under another title.
Light Yagami aka Kira (killer) is meant to be a megalomaniac, bent on a new world order that he can preside over as a god. Light Yagami is intelligent, ruthless, and arrogant. Light Turner (Nat Wolff) is none of those things. He's a "good boy" who only starts killing people to help people, and then "everybody else" started doing bad things and he couldn't stop them. We're sure the filmmakers hoped the change in their lead character would make him more sympathetic. And that's the problem. Light isn't meant to be sympathetic. He's not our hero. He's the anti-villain. The changes take the character from compelling to flunky—and it's not fun to watch. We do not root for him. Which is sad because the ending, where the Light we've been waiting for finally makes an appearance, would've been fantastic had the rest of the movie lived up to it.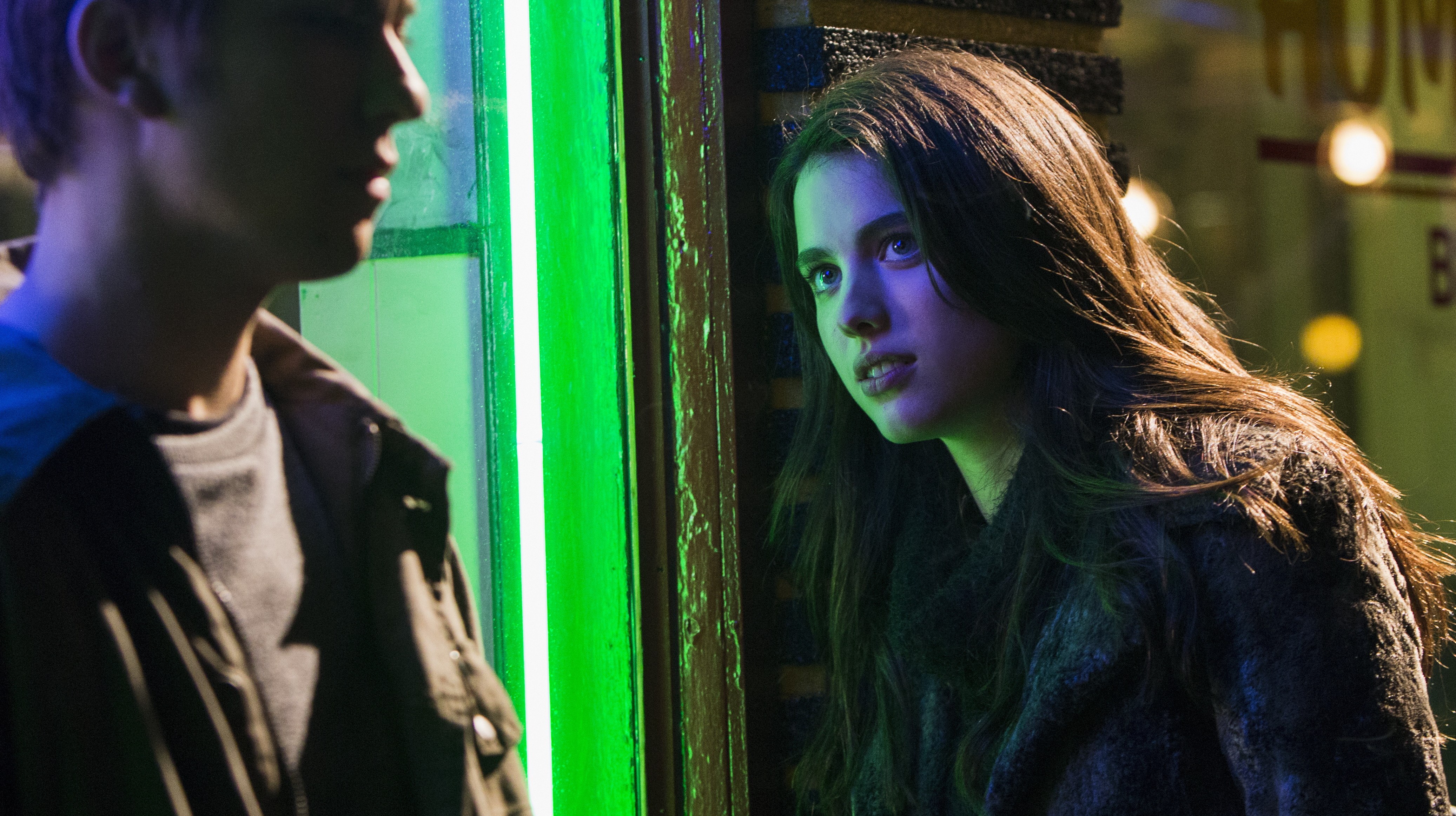 We could go on with this breakdown for each of the characters. Ryuk was originally a shinigami which translates as death god. Since humans are so good at ending ourselves the shinigami  from Death Note don't have much to do, they're bored and dying out. Ryuk decides to have a little fun. He drops his personal Death Note, the book in which he writes the deaths of whomever he chooses, and watches the human drama play out. That's not the case with the American version. Although Willem Dafoe voices Ryuk with nightmaric skill, and the character design is on point, he's a regular ole demon, constantly cajoling Light into doing things (you know, so Light isn't responsible for anything he does wrong).
And the switch from the Misa character to Mia (Margaret Qualley)…well, it's a bigger role, we can tell you that.
We did enjoy Lakeith Stanfield as L. Stanfield gives us the dynamism of a character who's out for justice at any cost, even to himself. The playfulness and childlike simplicity of the detective comes through, although his deductive skills are underplayed by the script. Still that can be forgiven when watching the relationship between L and his handler Watari (Paul Nakauchi). Look out for the lullaby Watari sings to L…d'aww.
As we mentioned, the ending is symphonic, as though Ryuk and Light are dueling conductors, orchestrating a madcap requiem…we just wish the rest of the movie had more melody than dischord.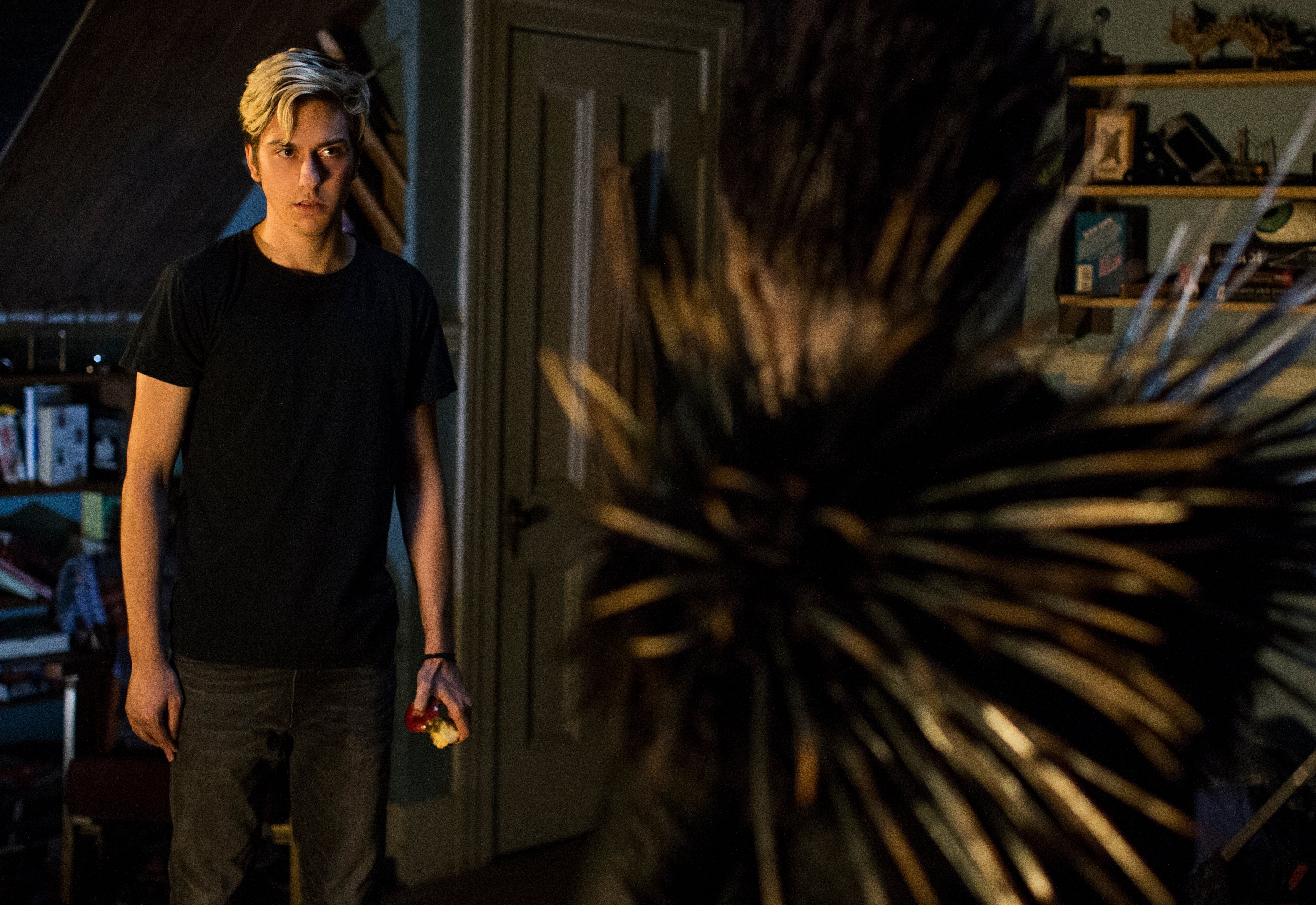 Back to our first question: Is this a movie fans of the original Death Note manga or anime will enjoy? While the original Death Note and the Japanese live-action versions force us to ponder whether a killer-of-killers is a hero or a mass murderer, the American live-action forces us to wonder where our last 101 minutes have gone.
Which takes us back to our second question: Is this movie any good, whether you know the source material or not? Well, at one point during the screening Alex said, "This is like a student film" and Sherin said, "I feel like this movie is meant as a punishment for anime fans." And with that we'll leave you to draw your own conclusions.
In the end: If you choose to ignore all warning signs and somehow make it to the end, to hear Ryuk cackling in the darkness of the credits, you might realize that maybe, just maybe, the joke's on you.