Basically: Cinderella the Jukebox Musical.
It's a fairytale so I'll keep it brief but with a lesson learned, a song or two sung, and a big ending. This is the tale of Ella who sits by the fireplace, where the cinders fly, and thus earns the nickname "Cinderella." Since all of you, my darlings, know the story already (we've worn those glass slippers well, haven't we?) I'll merely set-up this retelling by highlighting the cast. This time around Ella is played by Camila Cabello, her Fabulous Godmother is Billy Porter aka Fab G, her wicked-ish Stepmother is Idina Menzel, the Queen Bee is Minnie Driver (literally her name is Beatrice), and the cast continues on in stellar fashion…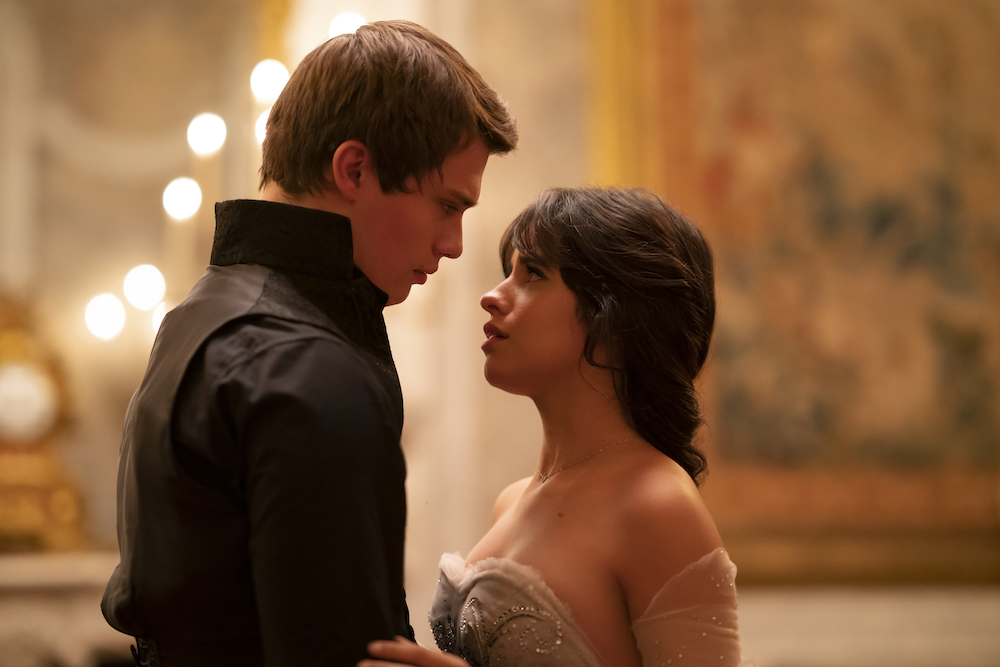 Photo: Christopher Raphael
From the very first pixie dust sparkle, this version of the fairytale feels inspired by the 1997 Cinderella starring Brandy, Pablo Montalban, and Whitney Houston. Both versions have multi-culti casts, they both boast popstar leads with big voices, and the Godmothers from each are phenomenally fabulous in golden-bronze splendor and icon status. 
Alas, the feels do not get flung as high in 2021 as they did in 1997 and the enchantment, while amusing, is more bubble than bauble. There's nothing wrong here; poptunes are covered with the remixed flourish of an episode of Glee, the cast is all-pro, and the plotlines take interesting turns in that the girl-power is strong—these women have voices outside of the music. And you'll enjoy singing along to those songs.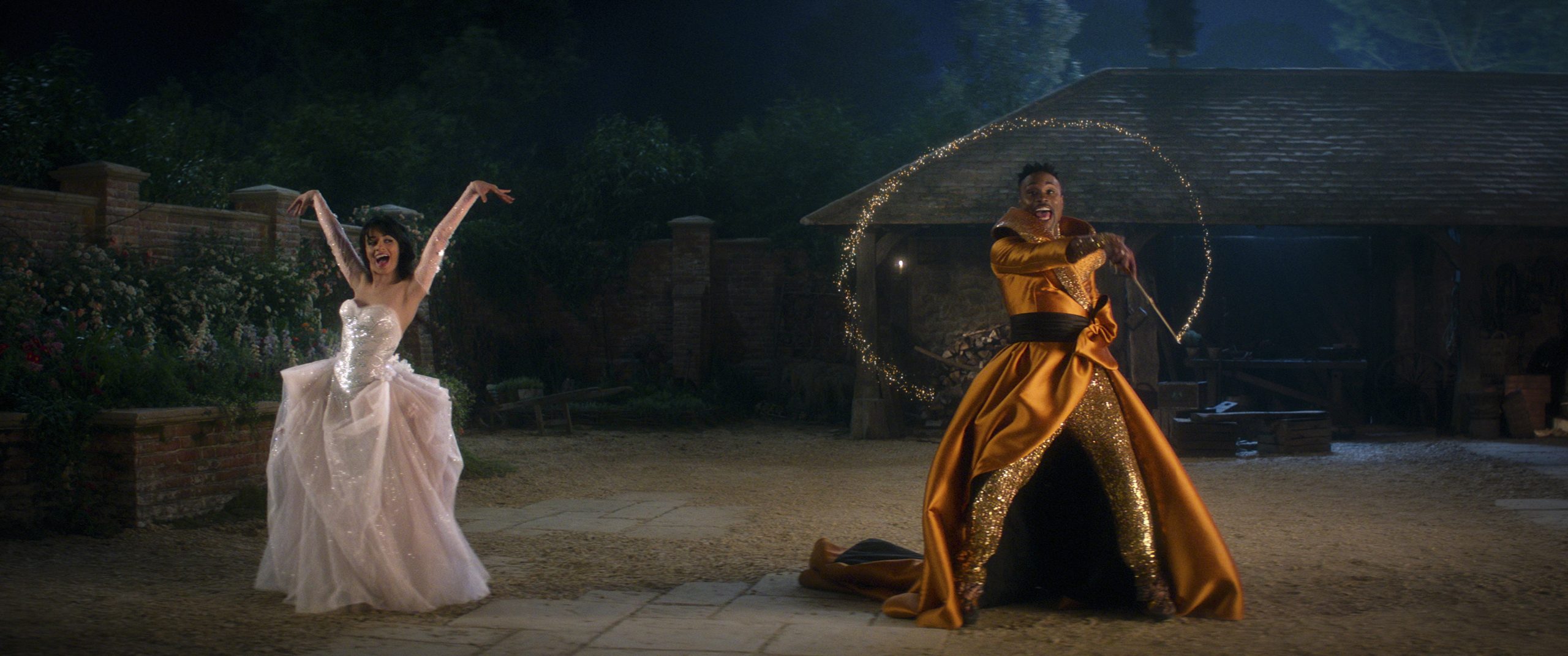 Photo courtesy of Amazon Studios © 2021 Amazon Content Services LLC.
But that's about it. There's a lot of sparkle but the spark doesn't quite get lit. Despite my appreciation for bringing feminism to the forefront, it just isn't a deep dive. And the love story is the kind we'd want young women to have but we'd hope for a bit more fire. We want to swoon, babe!
Therefore the best I can say about Cinderella (2021) is: It's not great but it is feminist. And maybe on a rainy Saturday that'll be all you need. 
In the End: It's a cute way to pass the time and flip the fairytale paradigm but it's just not memorable.