Actually: 7.5 / B
Basically: A Taiwanese-American coming of age story through the lens of a 90s Basketball film.
Boogie (Taylor Takahashi) is a high school senior who just changed schools to join a loser Varsity Basketball team, in order to face the best player in the city Monk (Pop Smoke). At least that's the plan, so he can achieve his goal of attending a D1 college on a full-ride scholarship. What weighs down our young hero is the conflicting wishes between his parents, and the way the world looks at him as an Asian American kid who plays basketball. During all this, young Boogie is still a teenager who wants to hang out and date Eleanor (Taylour Paige), the girl at school he likes.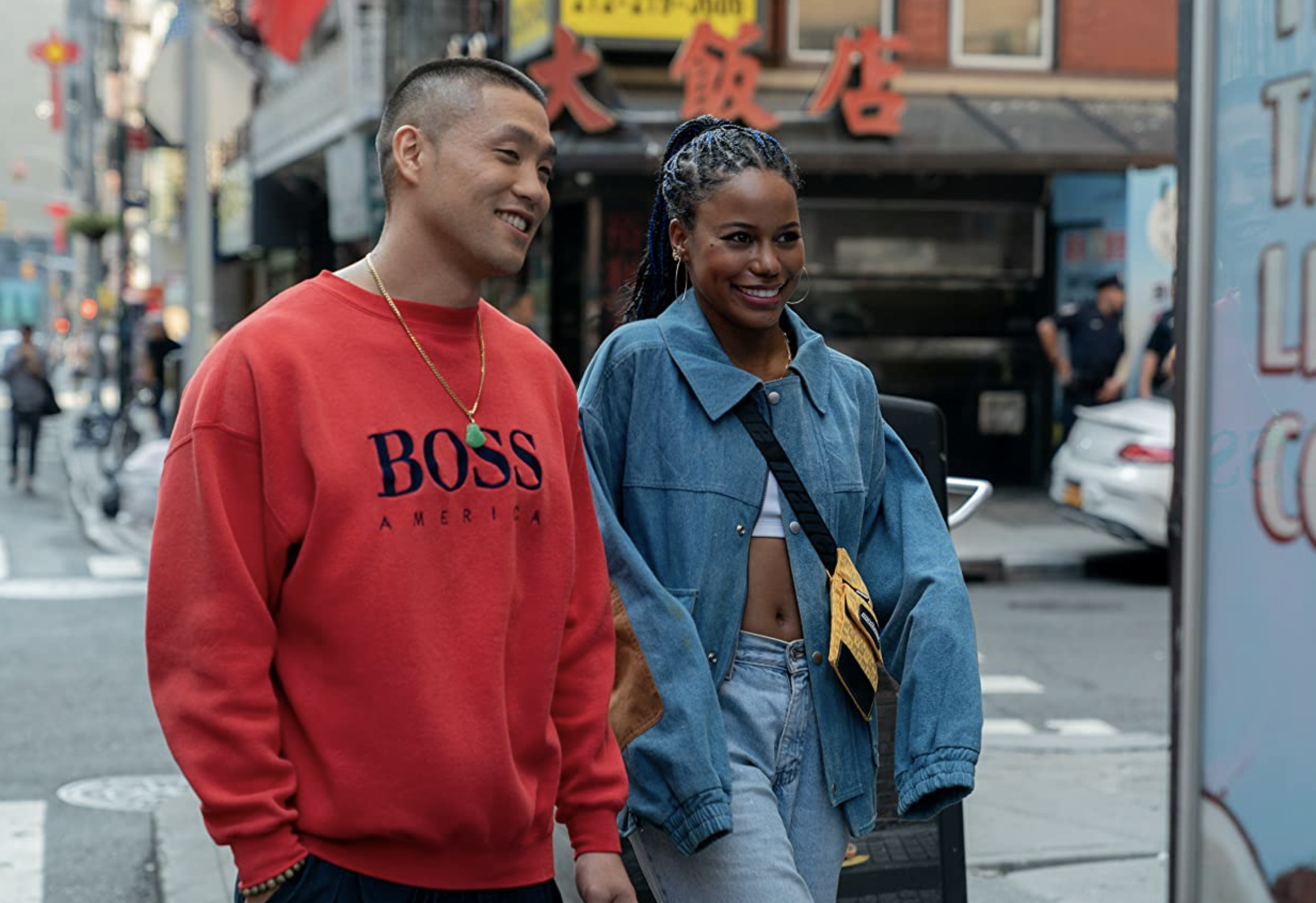 Photo by Nicole Rivelli - © Focus Features
In a lot of ways, Boogie is what you expect and want from a teen film but with a little different seasoning on it. The performances are quite good. A lot is put on Takahashi's shoulders as the lead and he delivers for the most part. He has a lot of charisma and it comes across on screen, portraying Boogie as a kid with his gears constantly turning to figure out what's best, while navigating his parents' wishes. Pamelyn Chee plays Boogie's mother with Perry Yung as his father and the film uses  their relationship as a framing device—clashing spirits that represent the internal battle inside of Boogie. The constant fighting for control of Boogie's life is pretty interesting because the story doesn't revolve around the streets or some weird Romeo and Juliet type of issue. The issue here is practicality versus dreams.  
Taylor Paige as Eleanor, Boogie's romantic interest, has good chemistry with Takahashi. They both do well to make these characters feel like kids who know they don't know everything but are full of hormones and angst. 
Boogie is Eddie Huang's first film as a writer/director and, I have to say, it's quite good. It's not transcendent but I think Huang was smart in doing something that feels close to home for him. If you've followed any of his work over the years or the sitcom Fresh Off the Boat, which is based on his autobiography, Boogie is going to feel familiar. The film has a nice NYC vibe to it as well, hanging out, going to shops, talking with your friends about rappers or whatever, and of course going to the basketball courts.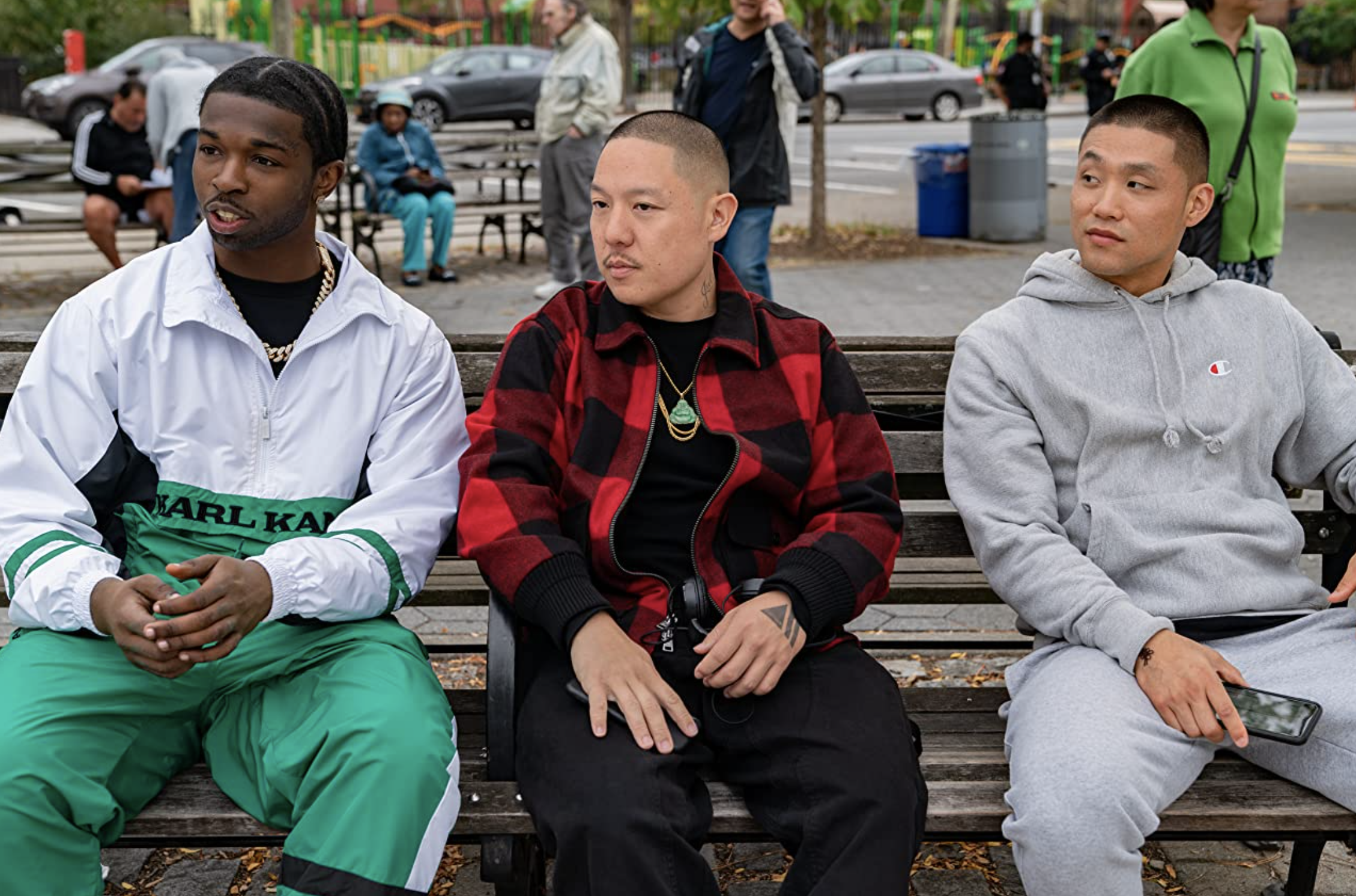 Photo by Nicole Rivelli - © Focus Features
The basketball parts, as I said, feel like earlier movies from the 90s: Above the Rim, Sunset Park and He Got Game. While this stuff is good, the parts that don't work as well are when we're shown the action of a game because the editing is off. Those parts get confusing, as we're supposed to see how good Boogie and Monk are but it's unclear in scenes where the other players are on the court. But, honestly, it mostly doesn't affect the story. 
The film does feel a bit short, which is quite different for films of this time, when most movies are too long. Maybe ten minutes or so could've been added to help bring the story home in the end, with just a tad more space for plot points to flow into the ending. 
In the End: Boogie is a good debut for Huang and a different type of coming of age story with some good new faces in it that feels current.