Basically: A Gen Z whodunit, like Murder on the Orient Express but through the lens of TikTok and text messages. 
Bodies Bodies Bodies is kind of wild and, by the end, not as successful as I would've liked but still good and entertaining. The film is about a group of friends having a hurricane party in a mansion owned by David (Pete Davidson). The wrench thrown into this party is Sophie (Amandla Stenberg) and her new girlfriend Bee (Maria Bakalova). The friend group hasn't seen or heard from Sophie in a long time and she has decided to pop up out of nowhere. The resulting tension is felt mainly through Jordan (Myha'la Herrold), who seems angry with Sophie yet jealous of Bee. More tension is added by David and his girlfriend Emma (Chase Sui Wonders) with their fighting.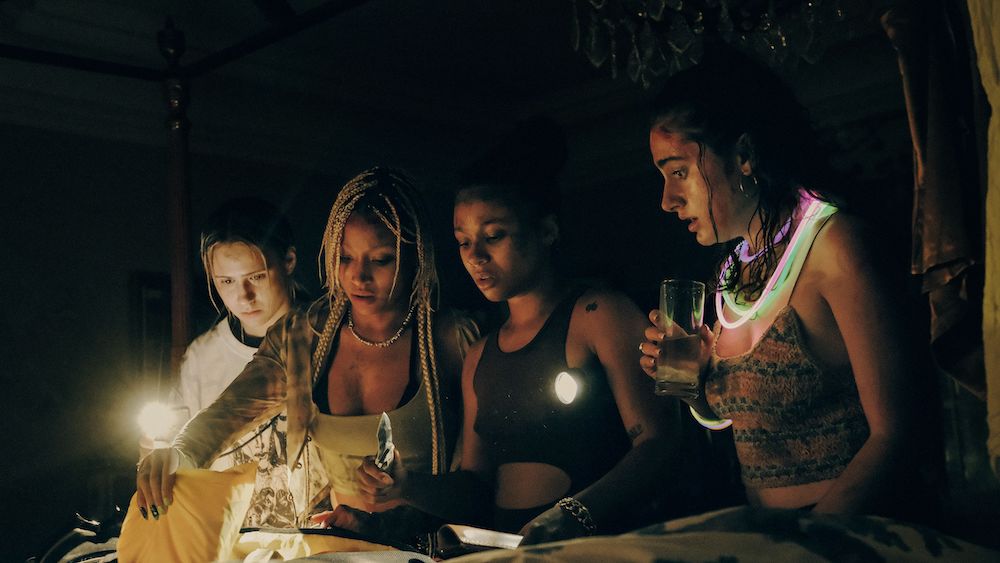 Last but not least, we have Alice (Rachel Sennott) and her 'too old to be around these kids' boyfriend Greg (Lee Pace). As the storm approaches, the group decides to play a secret killer party game called Bodies Bodies Bodies at Sophie's suggestion. Unfortunately, the game leads to issues within the group as they play, leading to one of the friends ending up dead and everyone trying to figure out who is the murderer.
The performances are all pretty good. Davidson kind of does the usual Pete Davidson act but has some funny lines. Stenberg (she/they) as Sophie is the interesting one since it's not only against type; it's also, to me, the first role where they're like "I'm an adult" instead of another "good teenager" that she has basically been typecast as over the years. She brings simmering heat to the screen as you don't know if she is the killer or just the worst friend ever. Bakalova is the closest thing we have to a hero as the POV character—you don't know what's going on with these rich kids and she doesn't either. You can't help but root for Bee the whole movie. Herrold's Jordan is electric on the screen, with each emotion palpable as a character you start out hating and end up understanding by the end. Wonders is good as the delicate girl character, the one who needs to be saved and uses emotions as a weapon. Then you have Sennott as the vapid Alice—she's what you'll think of as an easy target but she's here to lighten the mood with her wild reactions.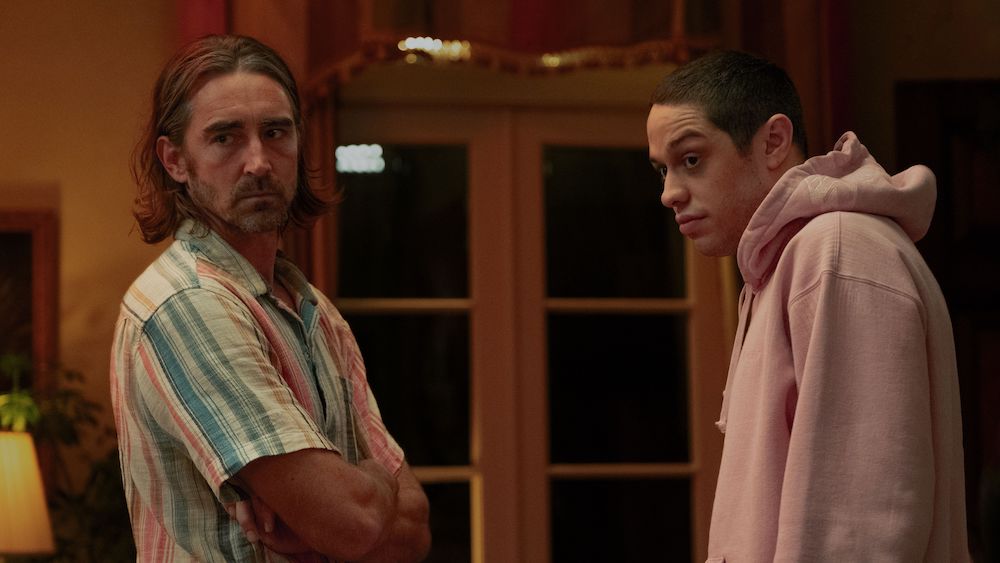 There are times when the script gets a little too cute in the use of lots of current vocabulary and online slang. Such that older people, probably, make fun of AKA "wokeness" but the dialogue doesn't just dwell on that joke. While I won't spoil it at all, the ending didn't work for me as it kind of changed the tone from the bulk of the film, and that pulled the rug from underneath it. 
In the End: Bodies Bodies Bodies is a fun comedic mystery thriller with a great young cast and good performances.