by Kat Bittner
Basically: The country western ballad of Antonio LeBlanc as embodied by the Roy Orbison song of the same title: "When you're saving nickels and saving dimes working til the sun don't shine. Looking forward to happier times on Blue Bayou." 
Blue Bayou does not hold back in its portrayal of the everyday trauma of living in America. When life continues to deal a bad hand to our flawed protagonist Antonio LeBlanc: What sacrifices is he willing to make in order to beat the odds and provide a comfortable life for his family? 
Part-time tattoo artist, Antonio LeBlanc (Justin Chon) is struggling. With a wife and step-daughter to support and a baby on the way he needs to find more work, but with a criminal record jobs are hard to come by. Yet Antonio is excellent at being a caring and devoted father to his stepdaughter Jessie, played with striking vulnerability by Sydney Kowalske. When Jessie is worried about how the new baby is going to monopolize Antonio's attention he finds a novel way to help them bond, giving her a peek into his life outside the house.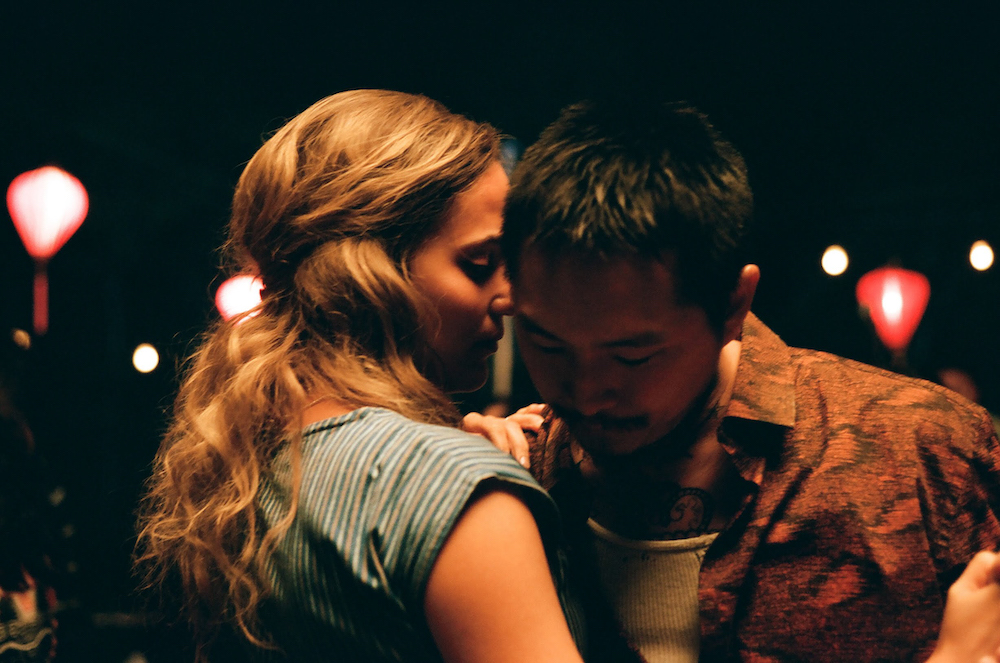 Photo credit: Focus Features
However, soon their quiet home is disrupted. When Antonio and Kathy (an unrecognizable Alicia Vikander with tanned skin and an accent) argue in public, it catches the attention of Kathy's ex/Jessie's dad and his coworker… who are cops. And it turns out Antonio is not legally living in the country despite being married to an American citizen and adopted by white parents. What follows is struggle and sacrifice for Antonio and his family as they navigate a cruel system that keeps people in poverty and incarceration.
Side note: A shocking number of Korean adoptees, from over the last few decades of the 20th century, were not correctly processed through the immigration system.
Justin Chon gives a phenomenal and reserved performance as Antonio. His previous movies have portrayed working class Korean Americans going through various struggles, from store clerks trying to protect their shop (Gook) to a pair of estranged siblings coming to terms with their dad's impending death (Ms. Purple). Each of Chon's movies deal with perspectives of the Asian American experience, unknown to mainstream American audiences and yet all too familiar to these communities. Previously, immigrant stories in America have concentrated on making a new home in a new land but there is a newer crop of stories that portray the lives of those who have only known the US as home (e.g. Yellow Rose and The Sun is Also a Star). Blue Bayou is an emotional gut punch addition to this group.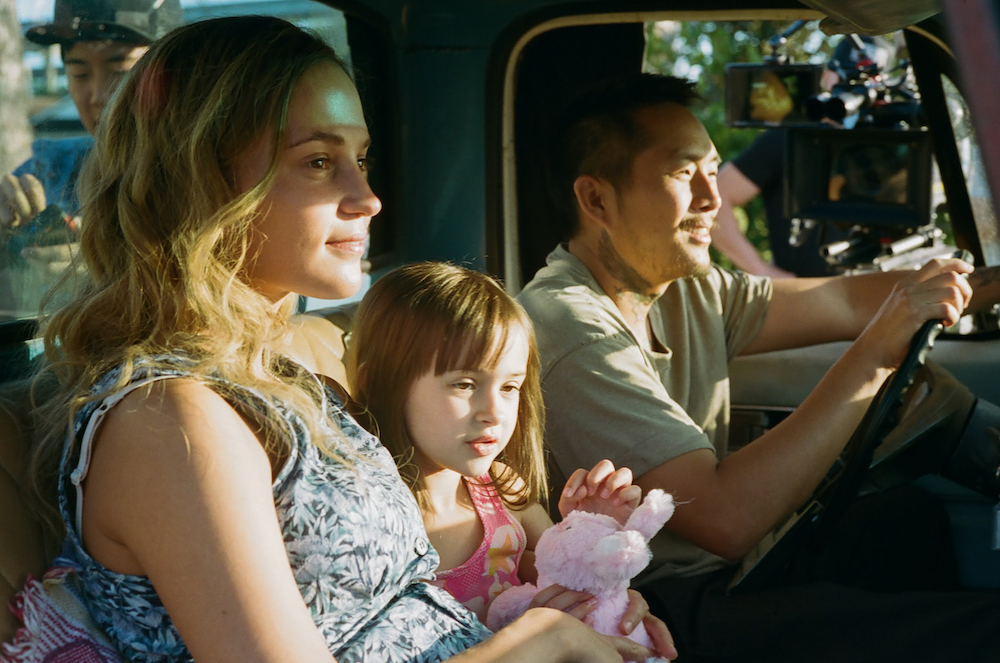 Photo credit: Focus Features
Blue Bayou may come across as heavy handed in its narrative; at worst, the story seems in danger of collapsing under how heavily the deck is stacked against its protagonist. However, what keeps the movie afloat are the stellar performances and chemistry among the family, forming both the heart and backbone of the story. As a viewer you keep rooting for Antonio and Kathy to catch a break, but what they have is each other's love and simple pleasures: cookouts with new friends or domestic surprises like Jessie dying her hair black to look like her step-dad.   
What it comes down to are the sacrifices each of the parents are willing to make. By the movie's gut punch of a final scene I could hear sniffles interspersed throughout the audience. What is heartbreaking is that the film is based on stories similar to Antonio's. The most famous being Adam Crapser, a Korean adoptee abandoned by both sets of adopted parents who failed to apply for his citizenship. The film is radical in its belief that people, regardless of birthplace, have the right to stay in the only country they have called home—while showing the absolute cruelty of deporting ordinary people somewhere they have no roots in. What one can wish, as the last scene fades to black, is for eventual happy endings for the adoptees shown during the credits; who are going through their own immigration stories. At least the writer of this review can count themself as among the lucky ones whose family was able to reunite years later and live that piece of the American dream.
In the End: When the decks are stacked against Antonio and his family, Blue Bayou shows the sacrifices they are willing to make in order to stay together in America.