Basically: Vin Diesel finally plays a comic book superhero that isn't Dominic Toretto or Groot. 
Bloodshot is a mostly unknown entity, even in the world of superhero comic books. The character of Bloodshot is from Valiant Comics, a company that started in the heydey of the 90s comic book boom and then faded away. The version that inspired this film, though, is from the relaunched Valiant that appeared around 2012. 
In Bloodshot (2020), accomplished soldier Ray Garrison (Vin Diesel) is killed along with his wife Gina (Talulah Riley) by unnamed attackers. The man then awakes to find he has been brought back to life by Dr. Emil Harting (Guy Pearce), who says that his corporation helps soldiers get their lives back and that Ray's recovery is a breakthrough. However Ray can't remember his old life or even his name. He learns that his body's blood has been replaced with nanites AKA red cell-sized machines. These nanites give him extraordinary abilities like super strength and stamina along with an accelerated healing factor (like Wolverine in X-Men). Suddenly Ray starts to remember what happened to him and decides to go on a warpath of revenge…but there could be more going on than Ray knows.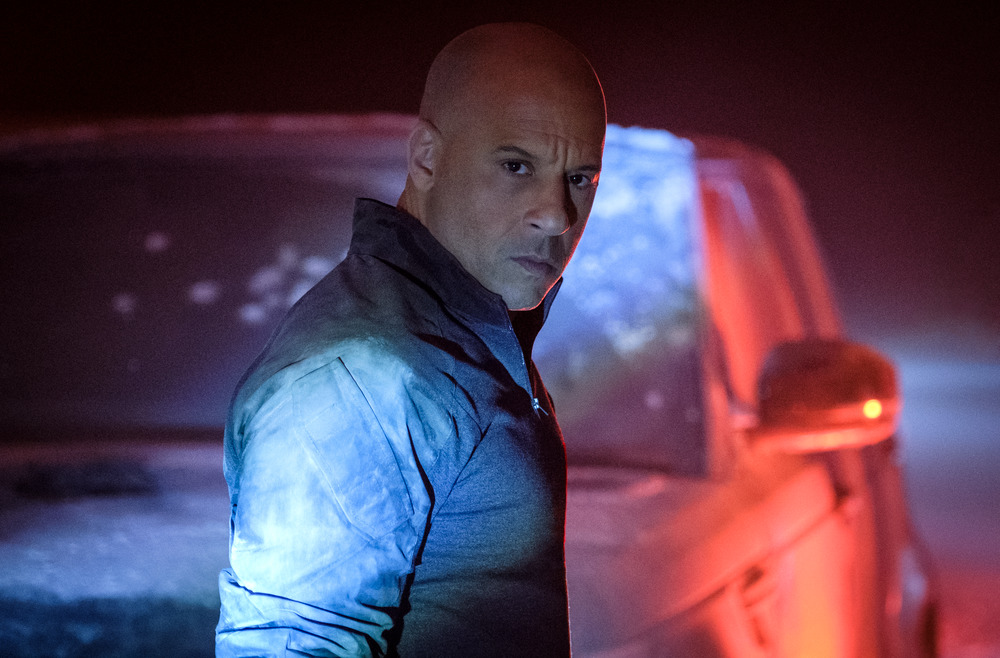 Photo © 2019 CTMG, Inc.
This film is far from deep and, honestly, it's far from amazing. It's going to be rated poorly online but, for real, Bloodshot is an action movie. It's an action movie like Bad Boys for Life—using an older tone like that of the 2000s, before the mega-franchise became popular. Is this something that they can turn into a universe of movies? Maybe…but for the most part Bloodshot has some great action set pieces where Diesel gets to shoot, fight, and heal in cool lighting and slow-motion filming. 
The story is consistent with the comic but filmmakers choose not to make Ray look like the comic version—except at the end. Guy Pearce is an ok evil scientist guy. He plays nerdy well. Sam Heughan is here as an annoying bully side character but we never learn why he's so mean. He doesn't feel needed except for a fight scene later in the storyline, that is pretty good but it's all CG. Eiza González plays KT, Ray's only real friend in the corporation. She doesn't get to do much but she isn't just eye candy (even though they do have those scenes). The real standout though is Lamorne Morris as Wilfred Wigans AKA the good nerd and the comic relief. He comes through in this movie like Steph Curry in the clutch. Once he's introduced the movie improves, after dragging in the beginning when it was just Vin beating people up. 
Like many of its predecessors, Bloodshot tries to flip the concept introduced in Mary Shelley's Frankenstein. It will also remind the viewer of Robocop at times (the original one not that remake wack one). 
In The End: Bloodshot is a regular-degular action movie with effects. So don't go in expecting to be impressed—just take in the ride and you'll
be fine.